A&M Album Discography, Part 14
PolyGram Series (1992- )
By Patrice Eyries, Dave Edwards, & Mike Callahan
Last update: August 9, 2001




In 1992, PolyGram, who had owned A&M since 1989, changed the catalog numbering series. Most of these albums were issued on CD and cassette only; some were CD only. Gaps in numbering sequence may be due to the catalog numbers being assigned to non-A&M items.

Tracks on each album are listed in the order they appear on the album. An asterisk (*) before the record number indicates we do not have information on the correct playing sequence of the tracks, and consequently they are listed in alphabetical order for that album.

We would appreciate any additions or corrections to this discography. Just send them to us via e-mail. Both Sides Now Publications is an information web page. We are not a catalog, nor can we provide the records listed below. We have no association with A&M Records. Should you be interested in acquiring albums listed in this discography (which are all out of print), we suggest you see our Frequently Asked Questions page and follow the instructions found there. This story and discography are copyright 2001 by Mike Callahan.



A&M ALBUM DISCOGRAPHY, PART 14

Number - Title - Artist [Release Date] Contents

A&M 314 540 000 Consolidated Series (Distributed by PolyGram):

314 540 001-2 - Home for Christmas - Amy Grant [1992] (10-92, #2) Have Yourself A Merry Little Christmas/It's The Most Wonderful Time Of The Year/Joy To The World-For Unto Us A Child Is Born/Breath Of Heaven (Mary's Song)/O Come All Ye Faithful/Grown-Up Christmas List/Rockin' Around The Christmas Tree/Winter Wonderland/I'll Be Home For Christmas/The Night Before Christmas/Emmanuel God With Us/Jesu Joy Of Man's Desiring

314 540 003-2 - A Very Special Christmas 2 - Various Artists [1992] Christmas All Over Again - Tom Petty & Heartbreakers/Jingle Bell Rock - Randy Travis/The Christmas Song - Luther Vandross/Santa Claus Is Coming To Town - Frank Sinatra & Cyndi Lauper/The Birth Of Christ - Boys II Men/Please Come Home For Christmas - Jon Bon Jovi/What Christmas Means To Me - Paul Young/O Christmas Tree - Aretha Franklin/Rockin' Around The Christmas Tree - Ronnie Spector & Darlene Love/White Christmas - Michael Bolton/Christmas Is - Run-D.M.C./Christmas Time Again - Extreme/Merry Christmas Baby - Bonnie Raitt & Charles Brown/O Holy Night - Tevin Campbell/Sleigh Ride - Debbie Gibson/What Child Is This - Vanessa Williams/Blue Christmas - Ann & Nancy Wilson/Silent Night - Wilson Phillips/I Believe In You - Sinead O'Connor

314 540 004

*314 540 005-2 - 99.9 Degrees F - Suzanne Vega [1992] (9-92, #86) As A Child/As Girls Go/Bad Wisdom/Blood Makes Noise/Blood Sings/Fat Man & Dancing Girl/(If You Were) In My Movie/In Liverpool/99.9 Degrees F/Rock In This Pocket (Song Of David)/Song Of Sand/When Heroes Go Down

*314 540 006-2 - III Sides to Every Story - Extreme [1992] (10-92, #10) Am I Ever Gonna Change/Color Me Blind/Cupid's Dead/God Isn't Dead?/Our Father/Peacemaker Die/Politicalamity/Rest In Peace/Rise 'N Shine/Seven Sundays/Stop The World/Tragic Comic/Warheads/Who Cares?


314 540 010-2 - A Matter of Time - Vertical Hold [1993] (7-93, #33 R&B)


314 540 055-2 - No Cure for Cancer - Dennis Leary [1993] (2-93, #85)


314 540 070-2 - Ten Summoner's Tales - Sting [1993] (3-93, #2)

314 540 071-2 - A Time for Mercy - Jann Arden [1993] I Would Die For You/Waiting For Someone/Will You Remember Me/We Do Some Strange Things/I'm Not Your Lover/Give Me Back My Heart/The Way Things Are Going/Kitchen Window/I Just Don't Love You Anymore/Time For Mercy/Over You


314 540 080-2 - Save His Soul - Blues Traveler [1993] (4-93, #72)

314 540 081-2 - Posse (Soundtrack) - Various Artists [1993] (5-93, #178)


314 540 086-2 - The Grand Tour - Aaron Neville [1993] (5-93, #37)


314 540 114-2 - Everything-n-More - Vesta [1993] (9-93, #65 R&B)

314 540 115-2 - The Icon Is Love - Barry White [1994] Practice What You Preach/There It Is/I Only Want To Be With You/The Time Is Right/Baby's Home/Come On/Love Is The Icon/Sexy Undercover/Don't You Want To Know?/Whatever We Had, We Had


314 540 127-2 - Aaron Neville's Soulful Christmas - Aaron Neville [1993] (11-93, #36)


314 540 135-2 - Perfectly Good Guitar - John Hyatt [1993] (9-93, #47)


314 540 140-2 - Some Fantastic Place - Squeeze [1993] (10-93, #182)


314 540 150-2 - Message in a Box: The Complete Recordings - Police [1993] (10-93, #79) (4-CD box set) Disc 1: Fallout/Nothing Achieving/Dead End Job/Next To You/So Lonely/Roxanne/Hole In My Life/Peanuts/Can't Stand Losing You/Truth Hits Everybody/Born In The 50's/Be My Girl-Sally/Masoko Tanga/Landlord (live)/Next To You (live)/Landlord/Message In A Bottle/Reggatta De Blanc/It's Alright For You/Bring On The Night/Deathwish; Disc 2: Walking On The Moon/On Any Other Day/The Bed's Too Big Without You/Contact/Does Everyone Stare/No Time This Time/Visions Of The Night/The Bed's Too Big Without You (note: mono)/Truth Hits Everybody (live)/Friends/Don't Stand So Close To Me/Driven To Tears/When The World Is Running Down You Make The Best Of What's Still Around/Canary In A Coalmine/Voices Inside My Head/Bombs Away/De Do Do Do De Da Da Da/Behind My Camel/Man In A Suitcase/Shadows In The Rain/The Other Way Of Stopping; Disc 3: A Sermon/Driven To Tears (live)/Shambelle/Spirits In The Material World/Every Little Thing She Does Is Magic/Invisible Sun/Hungry For You (J'Aurais Toujours Faim De Toi)/Demolition Man/Too Much Information/Rehumanize Yourself/One World (Not Three)/Omegaman/Secret Journey/Darkness/Flexible Strategies/Low Life/How Stupid Mr. Bates/A Kind Of Loving; Disc 4: Synchronicity/Walking In Your Footsteps/O My God/Mother/Miss Gradenko/Synchronicity II/Every Breath You Take/King Of Pain/Wrapped Around Your Finger/Tea In The Sahara/Murder By Numbers/Man In A Suitcase (live)/Someone To Talk To/Message In A Bottle (live)/I Burn For You/Once Upon A Daydream/Tea In The Sahara (live)/Don't Stand So Close To Me '86


314 540 157-2 - So Far So Good - Bryan Adams [1993] (11-93, #6) Summer Of '69/Straight From The Heart/It's Only Love/Can't Stop This Thing We Started/Do I Have To Say The Words/This Time/Run To You/Heaven/Cuts Like A Knife/(Everything I Do) I Do It For You/Somebody/Kids Wanna Rock/Heat Of The Night/Please Forgive Me


314 540 162-2 - Demolition Man - Sting [1993] (10-93, #162)


Thanks to Benjamin Edge.




Back to the A&M Records Story



Back to the A&M Discography, Part 13 SP 5300-5403 (1990-92)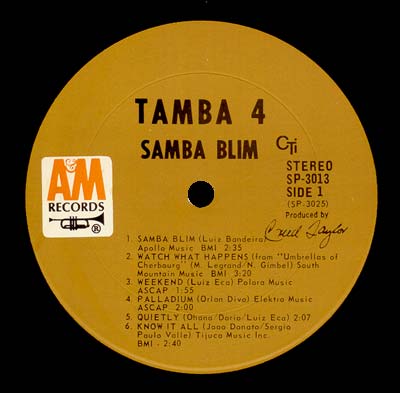 On to the A&M Discography, Part 15 A&M/CTI SP-3000 Jazz Series (1967-74)



Back to the Discography Listings Page



Back to the Both Sides Now Home Page