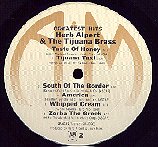 A&M Album Discography, Part 4
SP 3600-3666 (1973-1979)
By Patrice Eyries, Dave Edwards, & Mike Callahan
Last update: February 6, 2007




The SP 3600 series was the continuation of the SP 4100 regular issue series, more or less. It lasted until catalog number 3665, when the SP 4500 series was started. Item SP 3666 was added years later.

Tracks on each album are listed in the order they appear on the album. An asterisk (*) before the record number indicates we do not have information on the correct playing sequence of the tracks, and consequently they are listed in alphabetical order for that album.

We would appreciate any additions or corrections to this discography. Just send them to us via e-mail. Both Sides Now Publications is an information web page. We are not a catalog, nor can we provide the records listed below. We have no association with A&M Records. Should you be interested in acquiring albums listed in this discography (which are all out of print), we suggest you see our Frequently Asked Questions page and follow the instructions found there. This story and discography are copyright 2001, 2007 by Mike Callahan.



A&M ALBUM DISCOGRAPHY, PART 4

Number - Title - Artist [Release Date] Contents

SP 3601 - The Singles 1969-1973 - Carpenters [1973] (12-73, #1) Reissued in 1974 in quadraphonic as A&M QU 53601. Songs on this album segue or crossfade for "continuous listening." We've Only Just Begun/Top Of The World/Ticket To Ride/Superstar/Rainy Days And Mondays/Goodbye To Love//Yesterday Once More/It's Going To Take Some Time/Sing/For All We Know/Hurting Each Other/(They Long To Be) Close To You

SP 3602 - Love, Togetherness and Devotion - L.T.D. [1974]

SP 3603 - Fairport Convention Nine - Fairport Convention [1974] Reissue of A&M SP 4407.

SP 3604 - Life Machine - Hoyt Axton [1974] Reissue of A&M SP 4422 with different cover. Maybelline/Life Machine/That's All Right/Geronimo's Cadillac/When The Morning Comes//Good Lookin' Child/I Dream Of Highways/Pet Parade/Telephone Booth/Boney Fingers/Billy's Theme

SP 3605 - Seeds - Gallagher & Lyle [1973] Country Morning/A Misspent Youth/I Believe In You/Sleepyhead/Layna/The Clearings//Remember Then/Seeds Of Change/Shine A Light/Randolph And Me/Cap Cod Houses/Seeds

*SP 3606 - Here Comes Inspiration - Paul Williams [1974] (3-74, #165) Born To Fly/Dream Away/Driftwood/If We Could Still Be Friends/In The Beginning/Inspiration/Nilsson Sings Newman/Rainy Days And Mondays/That's What Friends Are For/What Would They Say/You And Me Against The World/You Know Me

SP 3607 - Hero and Heroine - Strawbs [1974] (3-74, #94) Autumn (Heroine's Theme- Deep Summer's Sleep-The Winter Song)/Sad Young Man/Just Love/Shine On Silver Sun//Hero And Heroine/Midnight Sun/Out In The Cold/Round And Round/Lay A Little Light On Me/Hero's Theme

SP 3608 - Roaring - Hookfoot [1974] Tradin' Riffs/Rockin' On The Good/Maybe Tomorrow/Surely Lost Our Way/In Many Ways ( You've So Beautiful) //Three Days Out/Ridin' On a Thunderstorm/Take It Where You Want It/There's a Chance/Roll Of Drums

SP 3609 - Loud 'N' Proud - Nazareth [1974] (3-74, #150) Go Down Fighting/Not Faking It/Turn On Your Receiver/Teenage Nervous Breakdown/Freewheeler//This Flight Tonight/Child In The Sun/The Ballad Of Hollis Brown

*SP 3610 - Lumumba - Lumumba [1974] Ahoma Trofo (Telephone)/Ananse Sem (Akan Folk Tale)/Kwaku Ne Kwaku/Love Is 50-50/N.S.U. Shiw (Hot Water)/Sing With The Birds/Twoo Boe (Work Chant)

SP 3611 - Thunderbox - Humble Pie [1974] (3-74, #52) Thunderbox/Groovin' With Jesus/I Can't Stand The Rain/Anna (Go To Him)/No Way/Rally With Ali//Don't Worry, Be Happy/Ninety-Nine Pounds/Every Single Day/No Money Down/Drift Away/Oh La-De-Da

SP 3612 - Tango - Tango [1974]

SP 3613 - Yesterday & Today - Toots Thielemans & Svend Asmussen [1974] Sophisticate Lady/mr. Nashville/Who Can Sail Without Wind?/Yesterday & Today/Spirit Feel/Denise/Blues On Blues

*SP 3614 - Gracias A La Vida (Here's to Life) - Joan Baez [1974] Cucurrucucu Paloma/De Colores/Di Da/El Preso Numero Nuevo/El Rossinyol/Esquinazo Del Guerrillero/Gracias A La Vida/Guantanamera/Ilego Con Tres Heridas/La Llorona/Las Madres Cansadas/No Nos Moveran/Paso Rio/Te Recuerdo Amanda

SP 3615 - Hello! - Status Quo [1974] Roll Over Lay Down/Claudie/A Reason For Living/Blue Eyed Lady//Caroline/Softer Ride/And It's Better Now/Four-Five Hundred Times

SP 3616 - Nickelodeon - Hudson Ford [1973] Crying Blues/Angels/I Wanted You/Hello, I Thought You Were Dead/Burn Baby Burn/The Dark Lord//Pick Up The Pieces/Let Her Cry/Tea-Leaf/Take It Back/I Don't Understand/Revelations

*SP 3617 - Body Heat - Quincy Jones [1974] (5-74, #6) Also issued in quadraphonic as A&M QU 53617. Along Came Betty/Body Heat/Boogie Joe, The Grinder/Everything Must Change/If I Ever Lose This Heaven/Just A Man/One Track Mind/Soul Saga (Song Of The Buffalo Soldier)

SP 3618 - Come To The Meadow - Roger Kellaway [1974] Come To The Meadow/Chant D'Amour/Ballade/Seventide/Time//Arcades II/Estero Beach Landscape/Mostly On A D String/Jorjana #7

SP 3619 - Somethin's Happening - Peter Frampton [1974] (3-74, #125) Doobie Wah/Golden Goose/Underhand/I Wanna Go To The Sun//Baby (Somethin's Happening)/Waterfall/Magic Moon (Da Da Da Da Da!)/Sail Away

SP 3620 - You Smile-The Song Begins - Herb Alpert & T.J.B. [1974] (6-74, #66) Fox Hunt/Legend of the One Eyed Sailor/I Can't Go On Living, Baby, Without You/I Might Frighten Her Away/You Smile--The Song Begins/Up Cherry Street/Promises, Promises/Save The Sunlight/Dida/Alone Again (Naturally)/Last Tango In Paris/Song For Herb

SP 3621 - Journey To The Centre Of The Earth - Rick Wakeman With The London Symphony Orchestra & The English Chamber Choir [1974] (6-74, #3) Also issued in quadraphonic as A&M QU 53621. The Journey/Recollection//The Battle/The Forest

SP 3622 -

SP 3623 - Buddha and the Chocolate Box - Cat Stevens [1974] (4-74, #2) Also issued in quadraphonic as A&M QU 53623. Music/Oh Very Young/Sun-C79/Ghost Town/Jesus//Ready/King Of Trees/A Bad Penny/Home In The Sky

SP 3624 - Danse Macabre - Esperanto [1974] The Journey/The Castle/The Duel//The Cloister/The Decision/The Prisoner/Danse Macabre

SP 3625 - The Best Of The Move - Move [1974] (2-LP set) Disc 1: Yellow Rainbow (M)/Kilroy Was Here (M)/(Here We Go Round) The Lemon Tree (S) /Weekend (S)/Walk Upon the Water (S)/Flowers in the Rain (S)/Hey Grandma (M)/Useless Information (S)/Zing Went the Strings of My Heart (S)/The Girl Outside (S)/Fire Brigade (M)/Mist on a Monday Morning (S)/Cherry Blossom Clinic (M); Disc 2: Night of Fear (M)/Disturbance (M)/I Can Hear the Grass Grow (M)/Wave Your Flag and Stop the Train (M)/Something (M)/Omnibus (M)/Wild Tiger Woman (M)/Blackberry Way (M)/Curly (M)/This Time Tomorrow (M)/Lightning Never Strikes Twice (S)/Brontosaurus (S)

*SP 3626 - Down Home - Sam Neely [1974] A Woman Is The Better Part Of Home/Count Your Blessings/Everybody Learns To Sing The Blues/Here I Go Again/It's A Fine Morning/Keep Me Company/Lord I'm Amazed/Rock And Roll (I Gave You The Best Years Of My Life)/Sadie Take A Lover/You Can Have Her

SP 3627 - Fall Into Spring - Rita Coolidge [1974] (5-74, #55) Love Has No Pride/That's What Friends Are For/Cowboys And Indians/Hold An Old Friend's Hand/We Had It All/Mama Lou//Heaven's Dream/Desperados Waiting For The Train/A Nickel For The Fiddler/The Burden Of Freedom/Now Your Baby Is A Lady/I Feel Like Going Home

SP 3628 - Howdy Moon - Howdy Moon [1974] Lovelight/Cheyenne Autumn/I'm Alone/Laura Lee/Runaway//And You Never Let Me Know/Machine/Cook With Honey/For Tonight/Mill Stream

SP 3629 -

SP 3630 - Powerful People - Gino Vannelli [1974] (9-74, #60) People Gotta Move/Lady/Son Of A New York Gun/Jack Miraculous/Jo Jo//Powerful People/Felicia/The Work Verse/Poor Happy Jimmy

SP 3631 - Close Up The Honky Tonks - Flying Burrito Bros. [1974] (7-74, #158) (2-LP set) Featuring Gram Parsons, Chris Hillman, Sneeky Pete Kleinow, Michael Clarke, Chris Ethridge, Bernie Leadon, Rick Roberts, Gene Clark, Al Perkins & Jon Corneal. Hot Burrito #2/Do Right Woman/Wheels/Sin City/Christine's Tune/Hot Burrito #1//God's Own Singer/If You Gotta Go/High Fashion Queen/Cody, Cody/Wild Horses/The Train Song//Close Up The Honky Tonks/Sing Me Back Home/Bony Moronie/To Love Somebody/Break My Mind//Beat The Heat/Did You See/Here Tonight/Money Honey/Roll Over Beethoven/Wake Up Little Susie

SP 3632 - Gold - Gold [1974]

SP 3633 - I Can Stand A Little Rain - Joe Cocker [1974] (8-74, #11) Put Out The Light/I Can Stand A Little Rain/I Get Mad/Sing Me A Song/The Moon Is A Harsh Mistress//Don't Forget Me/You Are So Beautiful/It's A Sin When You Love Somebody/Performance/Guilty

SP 3634 - Broken Rainbows - Mike D'abo [1974] Fuel To Burn/This Is Me/Broken Rainbows/The Last Match/I Go Where My Spirit Leads Me//Handbags And Gladrags/Sitting On A Wood Floor/Papa Didn't Tell Me/My Load/Hold On Sweet Darling

*SP 3635 - More Than Before - The Persuasions [1974] Beauty's Only Skin Deep/Gonna Keep On Tryin' Till I Win Your Love/I Really Got It Bad For You/I've Got To Use My Imagination/Jesus Build A Fence Around Me/Lay Back/Lookin' For A Love/Occapella/Until They Say Mercy/We're All Goin' Home

*SP 3636 - Joanne Glasscock - Joanne Glasscock [1974] Centaur/Do You Cry/Don't Be Afraid To Touch Me/Here I Am Again/It Could Have Been Me/Momma No More/The Last Morning/We Had It All/Willowy Billowy Land/Year Without Summer

SP 3637 - Live European Tour - Billy Preston [1974] Day Tripper/The Bus (Medley)/Let It Be/Let's Go Get Stoned/Billy's Bag//Will It Go Round In Circles/Outa-Space/Higher (Vamp)/Get Back

SP 3638 - Ronnie Lane's Slim Chance - Ronnie Lane [1975] Little Piece Of Nothing/Stone/A Bottle Of Brandy/Street Gang/Anniversary/I'm Gonna Sit Right Down And Write Myself A Letter/I'm Just A Country Boy//Ain't No Lady/Blue Monday/Give Me A Penny/You Never Can Tell/Tin And Tambourine/Single Saddle

SP 3639 -

SP 3640 - Magic - Cheryl Dilcher [1974] Magic/Home To Me/Devil Song/It's A Secret/Fantasy//Who's The Captain (Of Rock 'N Roll)/The Good Times/Together/You're The One/Dance

SP 3641 - Rampant - Nazareth [1974] (7-74, #157) Silver Dollar Forger (Parts 1 & 2)/Glad When You're Gone/Loved And Lost/Shanghai'd In Shanghai//Jet Lag/Light My Way/Sunshine/Shapes Of Things-Space Safari (Instrumental)

SP 3642 -

SP 3643 - Continental American - Peter Allen [1974]

SP 3644 - Tom Jans - Tom Jans [1974] Margarita/Old Time Feeling/Tender Memory/Slippin' Away/Green River//Blue Sky Rider/Loving Arms/Free And Easy/(Why Don't You) Meet Me At The Border?/Hart's Island

SP 3645 - The Kids And Me - Billy Preston [1974] (9-74, #17) Tell Me You Need My Loving/Nothing From Nothing/Struttin'/Sister Sugar/Sad Sad Song/You Are So Beautiful//Sometimes I Love You/St. Elmo/John The Baptist/Little Black Boys And Girls/Creature Feature

SP 3646 - Spider Jiving - Andy Fairweather-Low [1974] Spider Jiving/Drowning On Dry Land/Keep On Rocking/Same Old Story/I Ain't No Mountain/Every Day I Die//Standing On The Water/Mellow Down/The Light Is Within/Reggae Tune/Dancing In The Dark

SP 3647 - Crime of the Century - Supertramp [1974] (12-74, #38) School/Bloody Well Right/Hide In Your Shell/Asylum//Dreamer/Rudy/If Everyone Was Listening/Crime Of The Century

SP 3648 - Nutz - Nutz [1974] Poor Man/Ain't No Thanks To You/Spoke In A Wheel/I Can't Unwind/Can't Tell Her Why//As Far As The Eye Can See/Love Will Last Forever/Light Of Day/Round And Round/Joke

SP 3649 - Quo - Status Quo [1974] Backwater/Just Take Me/Break The Rules/Drifting Away//Don't Think It Matters/Fine Fine Fine/Lonely Man/Slow Train

*SP 3650 - Kohntarkosz - Magma [1974] Coltrane Sundia/Kohntarkosz (Part I)/Kohntarkosz (Part II)/Mekanik Machine/Ork Alarm

SP 3651 - Song for Anna - Herb Ohta (Ohta San) [1974] Song For Anna (Chanson d'Anna)/Apples Of Paradise (Toutes Les Pommes Du Paradis)/One Day Of Love (Un Jour L'Amour)/Living In Dreams/Little Romance (La Romancita)/The Son Of My Heart (Du Soleil Au Coeur) (The Sky So Wide)//A Shade Of Blue/Gardens Of Marmara (Les Jardins De Marmara)/Love Is Blue (L'Amour Est Bleu)/A Heart Too Tender (Le Coeur Trop Tendre)(Maybe Today)/Keeping You Company/Dawn Of Our Love (On N'Oublie Jamais)(One Never Forgets)

SP 3652 - Free Spirit - Hudson Ford [1974] Take A Little Word/Free Spirit/Mothermild/I Don't Want To Be A Star//Silent Star/Such A Day/How Many Times/Floating In The Wind

SP 3653 - Phantom of the Paradise - Various Artists [1974] (3-75, #194) Goodbye, Eddie, Goodbye - Juicy Fruits/Faust/Upholstery - Beach Bums/Special To Me (Phoenix Audition Song)/Phantom's Theme (Beauty And The Beast)//Somebody Super Like You (Beef Construction Song) - Undead/Life At Last/Old Souls/Faust/The Hell Of It

SP 3654 - It'll Shine When It Shines - Ozark Mountain Daredevils [1974] (12-74, #19) You Made It Right/Look Away/Jackie Blue/Kansas You Fooler/It Couldn't Be Better/E.E. Lawson//Walkin' Down The Road/What's Happened Along In My Life/It Probably Always Will/Lowlands/Tidal Wave/It'll Shine When It Shines

SP 3655 - A Little Bit Of Love - Paul Williams [1974] (11-74, #95) A Little Bit Of Love/Sleep Warm/Margarita/Sunday/The Family Of Man//California Roses/She Sings For Free/Nice To Be Around/Then I'll Be Home/Loneliness/Sad Song

SP 3656 - I Just Want To Sing With My Friends - Persuasions [1974] Persuasions Theme/I Just Want To Sing With My Friends/Oh What a Night/I'm a Hog For You/Touch the Hem of His Garment/A Lonesome Love Song //Somewhere To Lay My Head/A.B.C.'s Of Love/With This Ring/All In the Game/Island

SP 3657 - Live European Tour - Billy Preston [1974] Day Tripper/The Bus (Medley)/Let It Be/Let's Go Get Stoned/Billy's Bag//Will It Go Round In Circles/Outa-Space/Higher (Vamp)/Get Back

*SP 3658 - Tim Weisberg 4 - Tim Weisberg [1974] (11-74, #100) Angelic Smile/California Memories Medley/Dion Blue/Flight Of The Phoenix/Good News/Invisible Messenger/Premonition/Someday My Prince Will Come/The Bruiser/The Visit/Travesty/Winged Invitation

SP 3659 -

SP 3660 - Gittin' Down - L.T.D. [1975] Don't Lose Your Cool/Groove For A Little While/Your Love Is The Answer/Eldorado Joe/Tryin To Find A Way/Ain't No Way//It's You/Look In My Eyes/Churn Baby Churn/Sweet Thang/You Can Be Free

*SP 3661 - Burt Bacharach's Greatest Hits - Burt Bacharach [1974] (12-74, #173)Alfie/I'll Never Fall In Love Again/I Say A Little Prayer/Living Together, Growing Together/Make It Easy On Yourself/Raindrops Keep Fallin' On My Head/Reach Out For Me/The Look Of Love/(They Long To Be) Close To You/This Guy's In Love With You/What The World Needs Now Is Love/Wives And Lovers

*SP 3662 - Furthermore - Shawn Phillips [1974] (11-74, #50) Breakthrough/Cape Barras/Furthermore/January First/Mr. President/Ninety Two Years/Planscape/See You/Song For Northern Ireland/Starbright/Talking In The Garden/Troof

*SP 3663 - Best of Free - Free [1974] (5-75, #180) All Right Now/Catch A Train/Fire And Water/Goodbye/Highway Song/The Hunter/I'm A Mover/Little Bit Of Love/Mouthful Of Grass/My Brother Jake/Stealer/Woman

SP 3664 -

SP 3665 - The Last Cowboy - Gallagher & Lyle [1974] Keep The Candle Burning/Song And Dance Man/Acne Blue/I'm Amazed/King Of The Silents//Rain/We/Mhairu/Villain Of The Peace/The Last Cowboy


At this point, the SP 3600 series was discontinued for all intents and purposes, and the main release series became the SP 4500 series. The specialty items below were added to this series years later.


SP 3666 - Look Sharp! - Joe Jackson [1979] Two 10-inch LP set with promo button.

SP 3667 - 6 Squeeze Songs on a 10" Record - Squeeze [1979]


Thanks to Eamonn Keane, Charles G. Hill, and Gert Nielsen.




Back to the A&M Records Story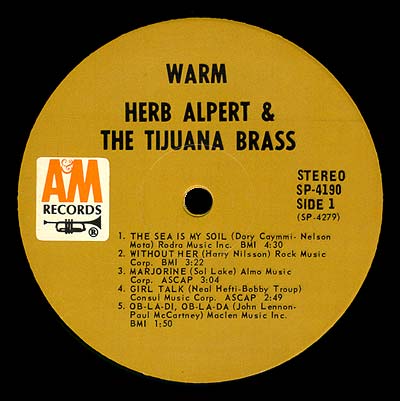 Back to the A&M Discography, Part 2 SP 4301-4426 (1969-74)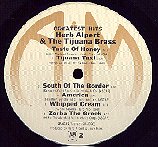 On to the A&M Discography, Part 5 SP 4501-4599 (1975-76)



Back to the Discography Listings Page



Back to the Both Sides Now Home Page