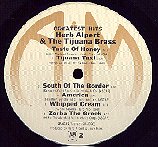 A&M Album Discography, Part 9
SP 4900-4999 (1982-1984)
By Patrice Eyries, Dave Edwards, & Mike Callahan
Last update: February 6, 2007






Tracks on each album are listed in the order they appear on the album. An asterisk (*) before the record number indicates we do not have information on the correct playing sequence of the tracks, and consequently they are listed in alphabetical order for that album.

We would appreciate any additions or corrections to this discography. Just send them to us via e-mail. Both Sides Now Publications is an information web page. We are not a catalog, nor can we provide the records listed below. We have no association with A&M Records. Should you be interested in acquiring albums listed in this discography (which are all out of print), we suggest you see our Frequently Asked Questions page and follow the instructions found there. This story and discography are copyright 2001, 2007 by Mike Callahan.



A&M ALBUM DISCOGRAPHY, PART 9

Number - Title - Artist [Release Date] Contents

SP 6-4900 - Revenge - Mayday [1982] Revenge/First Impressions/Middle Of The Night/Cherry/Ready Or Not//Mystery/Identify/Cruisin'/This Girl's On Fire

SP 4901 - 2XS - Nazareth [1981] (7-82, #122) Love Leads To Madness/Boys In The Band/You Love Another/Gate Crash/Games//Back To The Trenches/Dream On/Lonely In The Night/Preservation/Take The Rap/Mexico

SP 4902 - Pornography - Cure [1982] One Hundred Years/A Short Term Effect/The Hanging Garden/Siamese Twins//The Figurehead/A Strange Day/Cold/Pornography

SP 4903 - Nothing To Fear - Oingo Boingo [1982] (9-82, #148) Grey Matter/Insects/Private Life/Wild Sex (In The Working Class)/Running On A Treadmill//Whole Day Off/Nothing To Fear (But Fear Itself)/Why'd We Come/Islands/Reptiles And Samurai

*SP 4904 - Willie Phoenix - Willie Phoenix [1982] Dead From A Broken Heart/Kiss Quick Say Goodnight/Maybe It Won't Rain/Mary/New York Is Burning/No Signs Of Joanna/Rough Kiss/Sketch/Talk So Loud

SP 4905 - The Art Of Control - Peter Frampton [1982] (8-82, #174) I Read The News/Sleepwalk/Save Me/Back To Eden//An Eye For An Eye/Don't Think About Me/Heart In The Fire/Here Comes Caroline/Barbara's Vacation

SP 4906 - Night And Day - Joe Jackson [1982] (7-82, #4) Another World/Chinatown/T.V. Age/Target/Steppin' Out//Breaking Us In Two/Cancer/Real Men/A Slow Song

SP 6-4907 - Janet Jackson - Janet Jackson [1982] (11-82, #63) Say You Do/You'll Never Find (A Love Like Mine)/Young Love/Love And My Best friend//Don't Mess Up This Good Thing/Forever Yours/The Magic Is Working/Come Give Your Love To Me

SP 6-4908 - No Stranger To Danger - Payolas [1982] Romance/Eyes Of A Stranger/Some Old Song/Rose/Hastings Street//Youth/Lights To Change/Mystery To Me/Pennies Into Gold/Screaming/Rockers

SP 4909 - Out Of Our Hands - Pablo Cruise [1983] Will You, Won't You/Let It Go/You Might Be Wrong (But It's Alright)/Givin' It Back//Out Of Our Hands/On And On/Talk To Me Right/Another World/Treat Her Right

SP 4910 - Black Tiger - Y&T [1982] From The Moon/Open Fire/Don't Wanna Lose/Hell Or High Water/Forever//Black Tiger/Barroom Boogie/My Way Or The Highway/Winds Of Change

*SP 4911 - 70 Miles Young - Chuck Mangione [1982] Cannonball Run Theme/Feels So Good/Lullaby For Nancy Carol/Recuerdo/70 Miles Young

SP 4912 - The Key - Joan Armatrading [1983] (4-83, #32) (I Love It When You) Call Me Names/Foolish Pride/Drop The Pilot/The Key/Everybody Gotta Know//Tell Tale/What Do Boys Dream/The Game Of Love/The Dealer/Bad Habits/I Love My Baby

*SP 4913 - I Advance Masked - Andy Summers & Robert Fripp [1982] (11-82, #60) Aquarelle/China-Yellow Leader/Girl On A Swing/Hardy Country/I Advance Masked/In The Cloud Forest/Lakeland/New Marimba/Painting And Dance/Seven On Seven/Still Point/Stultified/Truth Of Skies/Under Bridges Of Silence

SP 4914 - Never Let You Go - Rita Coolidge [1983] I'll Never Let You Go/Tempted/Stop Wasting Your Time/Shadow In The Night/Only You//You Do It/Fools In Love/Do You Really Want To Hurt Me/You Ought To Be With Me/We've Got Tonite

*SP 4915 - Brimstone and Treacle - Various Artists [1982] A Kind Of Loving - Police/Bless This House - Brimstone Chorale/Brimstone And Treacle - Sting/Brimstone 2 - Sting/How Stupid Mr. Bates - Police/I Burn For You - Police/Narration - Sting/Only You - Sting/Spread A Little Happiness - Sting/Up The Junction - Squeeze/We Got The Beat - Go-Go's/When The Roll Is Called Up Yonder - Finchley Children's Music Group/You Know I Had The Strangest Dream - Sting

SP 4916 - Burning Rome - Burning Rome [1982]

SP 6-4917 - Too Dirty - Cahz Jankel [1982]

SP 4918 - The Sky's Gone Out - Bauhaus [1982] Third Uncle/Silent Hedges/In The Rain/Swing The Heartache/Spirit//The Three Shadows (Part I)/The Three Shadows (Part II)/The Three Shadows (Part III)All We Ever Wanted Was Everything/Exquisite Corpse

SP 4919 - Cuts Like A Knife - Bryan Adams [1983] (2-83, #8) The Only One/Take Me Back/This Time/Straight From The Heart/Cut's Like A Knife//I'm Ready/What's It Gonna Be/Don't Leave Me Lonely/Let Him Know/The Best Was Yet To Come

SP 4920 - Arias And Symphonies - Spoons [1982] Trade Winds/Smiling In Winter/One In Ten Words/No Electrons/No More Growing Up/Arias And Symphonies//Nova Heart/South American Vacation/A Girl In Two Pieces/Walk The Plank/Blow Away

SP 4921 - If You Leave Me, Can I Come Too? - Mental As Anything [1982] If You Leave Me, Can I Come Too?/Let's Cook/Too Many Times/Got Hit/Looking For Bird/Ready For You Now/Chemical Travel//I Didn't Mean To Be Mean/Walking On Rails/Sad Poetry/Berserk Warriors/Psychedelic Peace Lamp/Catalinas Reward/Holiday In Auckland

*SP 4922 - Singles-45's And Under - Squeeze [1983] (1-83, #47) Annie Get Your Gun/Another Nail In My Heart/Black Coffee In Bed/Cool For Cats/Goodbye Girl/If I Didn't Love You/Is That Love/Pulling Mussels (From The Shell)/Slap And Tickle/Take Me, I'm Yours/Tempted/Up The Junction

SP 4923 - Hysteria - Human League [1984] (6-84, #62) I'm Coming Back/I Love You Too Much/Rock Me Again And Again And Again And Again And Again And Again (Six Times)/Louise/The Lebanon//Betrayed/The Sign/So Hurt/Life On Your Own/Don't You Know I Want You

*SP 4924 - Kiddo - Kiddo [1983] Cheated, Mistreated/Give It Up/Strangers/Suzy's Gone/Thinking About Your Charm/Tired Of Looking/Try My Loving (Gimme Just Enough)/What I See, I Like

SP 4925 - Internal Exile - Los Illegals [1983] El Lay (L.A.)/Secret Society/We Don't Need A Tan/Guinea Pigs/The Maze/Rampage//Maybe/The Mall/Wake Up John/Search And Seizure/Not Another Homicide/A-95

SP 4926 -

*SP 4927 - Blast! (The Latest And The Greatest) - Brothers Johnson [1982] (1-83, #138) Ain't We Funkin' Now/Funk It (Funkadelala)/Get The Funk Outa Ma face/Great Awaking/I'll Be Good To You/I'm Giving You All Of My Love/Stomp!/Strawberry Letter 23/The Real Thing

SP 4928 - New Gold Dream (81-82-83-84) - Simple Minds [1982] (2-83, #69) Someone Somewhere In Summertime/Colours Fly And Catherine Wheel/Promised You A Miracle/Big Sleep/Somebody Up There Likes You//New Gold Dream (81-82-83-84)/Glittering Prize/Hunter And The Hunted/King Is White And In The Crowd

SP 4929 - The Getaway - Chris De Burgh [1982] (4-83, #43) Don't Pay The Ferryman/Living On The Island/Crying And Laughing/I'm Counting On You/The Getaway//Ship To Shore/All The Love I Have Inside/Borderline/Where Peaceful Waters Flow/The Revolution-Light A Fire- Liberty

SP 4930 -

SP 4931 - Mike's Murder (Soundtrack) - Joe Jackson [1983] (9-83, #64) Cosmopolitan/1- 2-3-Go (This Town's A Fairground)/Laundromat Monday/Memphis/Moonlight//Zemeo/Breakdown/Moonlight Theme

SP 4932 - Active Force - Active Force [1983]

SP 6-4933 - D-Day - D-Day [1983] Dance It Off/Strange Feeling/Join The Ranks/Dream Song/Desperation//Radio On/Secret Worlds/Do You Read Me/Hold On/More Than That/Lonely People

SP 4934 -

SP 4935 - Espionage - Espionage [1983] The Sound Of Breaking Hearts/Your Love's For Sale/The Great Escape/Freedom/Miracles/Living Under Rocks//Good Things Don't Go On Forever/I Never Meant To Make You Cry (I'm Sorry)/Can't You Feel My Heartbeat/Ships Across The Night/One Night Stand

SP 6-4936 - Got My Eye On You - Johnny Koonce [1983] Fear Is Gone/Got My Eye On You/Dancing In The Dark/I'm Not Working For You//Don't Make Me Wait/I'll Take You Home/Media Sedation/Out On The Avenue

*SP 4937 - Sergio Mendes - Sergio Mendes [1983] (5-83, #27) Carnaval/Dream Hunter/Like In The Movies/Love Is Waiting/My Summer Love/Never Gonna Let You Go/Rainbow's End/Si Senor/Voo Doo

*SP 4938 - Starstruck (Soundtrack) - Various Artists [1983] Body And Soul/Gimme Love/Humming A Tune/I Want To Live In A House/It's Not Enough/Monkey In Me/My Belief In You/Starstruck/Starstruck Finale/Starstruck Overture/Temper Temper/Tough/Turn Around

SP 4939 -

SP 4940 - Stay With Me Tonight - Jeffrey Osborne [1983] (8-83, #25) Don't You Get So Mad/We're Going All The Way/Stay With Me Tonight/Greatest Love Affair/Plane Love//Other Side Of The Coin/I'll Make Believe/When Are You Comin' Back?/Forever Mine/Two Wrongs Don't Make A Right

SP 4941 - The Domino Theory - Bolland [1983] Ouverture/You're In The Army Now/The Dogs Of War/Heart Of Darkness/Cambodia Moon//Heaven Can Wait/To The Battleground/Long Day's Journey Into The Night/Let's Help A*R*Vi*N Out/Rendez-Vous With Radiation/Finale

SP 4942 - The 8th Day - 8th Day [1983]

SP 4943 - Grand Alliance - Grand Alliance [1983] Helpless/Call Me/Run To Him/Call Out My Name/Daddy Stay//Close Your Eyes/Morning After/Oh Darlin'/On The Border/After All (It's Goodbye)

SP 4944 -

SP 4945 - Carmina Burana - Ray Manzarek [1984] The Wheel Of Fortune/The Wounds Of Fate/The Face Of Spring/Sunrise/Welcome/The Dance/Sweetest Boy/If The Whole World Was Mine//Boiling Rage/The Roasted Swan/In The Tavern/Love Flies Everywhere/A Young Girl/Come, My Beauty/The Lovers/The Wheel Of Fortune

SP 4946 - Creatures Of Leisure - Mental As Anything [1983] Spirit Got Lost/Float Away/Brain Brain/Bitter To Swallow/Close Again/Nothing's Going Right Today//Working For The Man/Fiona/Seems Alright To Me/Drinking Of Her Lips/Red To Green/Let's Not Get Sentimental/Business And Pleasure

SP 4947 - Modern Medicine - Doc Holliday [1983] City Night/Dreamin'/Gimme Some/You Don't Have To Cry/Rock City//Hell To Pay/No Relation To Love/You Turn Me On/You Are Not Alone/You Like To Rock

*SP 4948 - Yours Forever - Atlantic Starr [1983] (11-83, #91) I Want Your Love/Island Dream/More, More, More/More Time For Me/Second To None/Touch A Four Leaf Clover/Tryin'/Who Could Love You Better?/Yours Forever

SP 4949 - Blow Your Own Horn - Herb Alpert [1983] (9-83, #120) Red Hot (Remixed Version)/True Confessions/Blow Your Own Horn/Gently (Suavemente)/The Midnight Tango//Garden Party/Paradise Cove/Latin Lady/Oriental Eyes/Sundown

SP 4950 -

*SP 4951 - Einzelhaft - Falco [1983] (5-83, #64) Auf Der Flucht/Der Kommissar/Einzelhaft/Ganz Wien/Helden Von Heute/Hinter Uns Die Sintflut/Maschine Brennt/Nie Mehr Schule/Siebzehn Jahr/Zuviel Hitze

*SP 4952 - Maiden Australia - Various Artists [1983] Close Again/Endlessly/Lumps Of Lead/Next Exit/Nothing Changes/Outlook For Thursday/Pressure Sway/Say I Love You/Security/Taxi Mary/Women In Uniform

SP 4953 - Burning From The Inside - Bauhaus [1983] She's In Parties/Antonin Artaud/Wasp/King Volcano/Who Killed Mr. Moonlight?//Slice Of Life/Honeymoon Croon/Kingdom's Coming/Burning From The Inside/Hope (Includes Alberta)

SP 4954 - Voice Of The Heart - CarpenterS [1983] (11-83, #46) Now/Sailing On The Tide/You're Enough/Make Believe It's Your First Time/Two Lives//At The End Of A Song/Ordinary Fool/Prime Time Love/Your Baby Doesn't Love You Anymore/Look To Your Dreams

SP 4955 - UB40: 1980-83 - UB40 [1983] King (Album Version)/Food For Thought/Present Arms/One In Ten/Silent Witness//So Here I Am/I Won't Close My Eyes/Don't Do The Crime/I've Got Mine (Extended Version)

SP 4956 - Sleeping With The Enemy - Roger Hodgson [unreleased]

SP 4957 -

SP 4958 - Hammer On A Drum - Payolas [1983] I'll Find Another (Who Can Do It Right)/Where Is This Love/Wild West/Perhaps Some Day/Never Said I Loved You (With Carole Pope)//No Prisoners/Christmas Is Coming/I Am A City/Hungry/People Who Have Great Lives

SP 4959 - Good For Your Soul - Oingo Boingo [1983] (9-83, #144) Who Do You Want To Be/Good For Your Soul/No Spill Blood/Cry Of The Vatos/Fill The Void/Sweat//Nothing Bad Ever Happens/Wake Up (It's 1984)/Dead Or Alive/Pictures Of You/Little Guns

SP 4960 - Mean Streak - Y&T [1983] (9-83, #103) Mean Streak/Straight Thru The Heart/Lonely Side Of Town/Midnight In Tokyo//Breaking Away/Hang 'Em High/Take You To The Limit/Sentimental Fool/Down And Dirty

SP 4961 - Doin' It My Way - Howard Johnson [1984]

SP 4962 - Dream Street - Janet Jackson [1984] (10-84, #147) Don't Stand Another Chance/Two To The Power Of Love (With Cliff Richard)/Pretty Boy/Dream Street//Communication/Fast Girls/Hold Back The Tears/All My Love To You/If It Takes All Night

SP 4963 - Conflicting Emotions - Split Enz [1984] (7-84, #137) Straight Old Line/Bullet Brain And Cactus Head/Message To My Girl/Working Up An Appetite/Our Day//No Mischief/The Devil You Know/I Wake Up Every Night/Conflicting Emotions/Bon Voyage

SP 4964 - The Prophet Rides Again - Dennis Brown [1983] Out Of The Funk/Jammin' My Way To Fame/Save A Little Love For Me/Wonders Of The World/Too Hot//The Prophet Rides Again/Historical Places (Ethiopia)/This Love Of Mine/Shashamane Living (Country Living)/Storms Are Raging

*SP 4965 - Out Of Control - Brothers Johnson [1984] Dazed/Do You/I Came Here To Party/It's All Over Now/Let's Try Love Again/Lovers Forever/Out Of Control/Save Me/Tokyo/You Keep Me Coming Back

SP 4966 - A Night In Heaven (Soundtrack) - Various Artists [1983] Obsession - Michael Des Barres & Holly Knight/The Animal Song - Europeans/Which Side Of The Bed - English Beat/Long Way To Heaven - Tom Teeley/Down By The Waterfront - Kiddo//Heaven - Bryan Adams/Like What You See - Jan Hammer & Next/Reaction Time - Jan Hammer & Next/Sugar Don't Bite - Rita Coolidge/Dance To The Beat - Gary U.S. Bonds

SP 4967 - Octopussy (Soundtrack) - Various Artists [1983] (7-83, #137) All Time High - Rita Coolidge/Arrival At The Island Of Octopussy/Bond At The Monsoon Palace/Bond Look-Alike/Bond Meets Octopussy/Chase Bomb Theme/Death Of Vijay/009 Gets The Knife/Gobinda Attacks/Palace Fight/That's My Little Octopussy/Yo-Yo Fight

SP 4968 - Cha - Jo Jo Zep & Falcons [1983]

SP 4969 - Once Bitten - Annabel Lamb [1983] Riders On The Storm/Once Bitten/Take Me In Your Arms/Heartland/Backwards Through The Looking Glass//Dividing The Spoils Of Love/Hold Fast/Snake Pliskin/Missing/No Cure

SP 4970 -

SP 4971 - Tour De Force - .38 Special [1983] (12-83, #22) If I'd Been The One/Back Where You Belong/One Time For Old Times/See Me In Your Eyes//Twentieth Century Fox/Long Distance Affair/I Oughta Let Go/One Of The Lonely Ones/Undercover Lover

SP 4972 - Escapade - Tim Finn [1983] (9-83, #161) Fraction Too Much Friction/Staring At The Embers/Through The Years/Not For Nothing/In A Minor Key//Made My Day/Wait And See/Below The Belt/I Only Want To Know/Growing Pains

SP 4973 - Hunters & Collectors - Hunters & Collectors [1983] Tow Truck/Drop Tank/Mouthtrap/Lumps Of Lead//Talking To A Stranger/Scream Who/Run, Run, Run

SP 4974 - Dazed For Days - Wendy & Rocketts [1983] No Control/Security/Play The Game/Have You Been Telling Me Lies/Over Yonder//I Can't Tell You/How Come You're Still Hanging 'Round/Magic Bullet/Nightflier

SP 4975 -

SP 4976 - G.T. - Gary Taylor [1983]

SP 4977 - Growin' Up Too Fast - Billy Rankin [1984] (3-84, #119) Baby Come Back/Rip It Up/Think I'm In love/Where Are You Now/Baby's Got A Gun//Never In A Million Years/Call Me Automatic/A Day In The Life/I Wanna Be Alone Tonight/Burning Down

SP 4978 - Coup De Grace - Coup [1984] Edge Of The Night/Tell It To Your Heart/(I've Really Got To Use My) Imagination/One Step Short Of Paradise/Love Is A Danger//There In The Night/Dangerous Games/Rosie/Don't Back Up/Cryin' Time (Is Here)

SP 4979 -

SP 6-4980 - Labour Of Love - UB40 [1983] (11-83, #14) Cherry Oh Baby/Keep On Moving/Please Don't Make Me Cry/Sweet Sensation/Johnny Too Bad//Red Red Wine/Guilty/She Caught The Train/Version Girl/Many Rivers To Cross

SP 4981 - Sparkle In The Rain - Simple Minds [1983] (2-84, #64) Up On The Catwalk/Book Of Brilliant Things/Speed Your Love To Me/Waterfront/East At Easter//Street Hassle/White Hot Day/C Moon Cry Like A Baby/The Kick Inside Of Me/Shake Off The Ghosts

SP 4982 - The Vision - Howard Johnson [1985] Stand Up/Knees/So Tuff/Outta My Head//You've Got A Lot To Learn/Show Me How/All We Have Is Love/Older Girl

*SP 4983 - Rumble Fish - Stewart Copeland [1983] Biff Gets Stomped By Rusty James/Brothers On Wheels/Cain's Ballroom/Don't Box Me In/Father On The Stairs/Hostile Bridge To Benny's/Motorboy's Fate/Our Mother Is Alive/Party At Someone Else's Place/Personal Midget/Tulsa Rags/Tulsa Tango/West Tulsa Story/Your Mother Is Not Crazy

*SP 4984 - Confetti - Sergio Mendes [1984] (5-84, #70) Alibis/Dance Attack/Kisses/Let's Give A Little More This Time/Morrer De Amor (To Die Of Love)/Olympia/Real Life/Say It With Your Body/Sound Of One Song

SP 4985 - Difford & Tilbrook - Difford & Tilbrook [1984] (7-84, #55) Action Speaks Faster/Love's Crashing Waves/Picking Up The Pieces/On My Mind Tonight/Man For All Seasons//Hope Fell Down/Wagon Train/You Can't Hurt The Girl/Tears For Attention/The Apple Tree

SP 4986 -

*SP 4987 - Track Record - Joan Armatrading [1984] (1-84, #113) Down To Zero/Drop The Pilot/Frustration/Heaven/(I Love It When You) Call Me Names/I'm Lucky/Love And Affection/Me Myself I/Rosie/Show Some Emotion/Weakness In Me/When I Get It Right/Willow

SP 4988 - Collectables - Lani Hall [1984]

SP 4989 - Have A Good Time - Valentine Brothers [1984]

SP 4990 - Medicine Show - Dream Syndicate [1984] (8-84, #171) Still Holding On To You/Daddy's Girl/Burn/Armed With An Empty Gun/Bullet With My Name On It//The Medicine Show/John Coltrane Stereo Blues/Merrittville

*SP 4991 - Tales of Glamour and Distress - Tom Teeley [1984] A Rocket And A Roman Candle/Bobalu/Heartland/Long Way To Heaven/Remember Gina/Shangri-La/She Got Away/Tales Of Glamour And Distress/Victoria/Woman In Love

SP 4992 -

*SP 4993 - Junge Roemer - Falco [1984] Brillantin' Brutal/Hoch Wie Nie/Ihre Tochter/Junge Roemer/Kann Es Liebe Sein/No Answer (Hallo Deutschland)/Nur Mit Dir/Steuermann/Tut-Ench-Amon (Tutankhamen)

SP 4994 -

SP 4995 - Standing In The Light - Level 42 [1983] The Micro-Kid/The Sun Goes Down (Living It Up)/Out Of Sight, Out Of Mind/Dance Of Heavy Weather//A Pharaoh's Dream (Of Endless Time)/Standing In The Light/I Want Eyes/People/The Machine Stops

*SP 4996 - Lookin' For Trouble - Joyce Kennedy [1984] (9-84, #79) Chain Reaction/Chase The Night/Last Time I Made Love/Lookin' For Trouble/Love Is A Bet/Stronger Than Before/Tailor Made/Watch My Body/You Can Bet Your Life

SP 4997 -

*SP 4998 - Righeira - Righeria [1984] Disco Volante/Gli Parlaro Di Te/Jazz Musik/Kon-Tiki/Luciano Serra Pilota/No Tengo Dinero/Tanzen Mit Righeira/Vamos A La Playa

SP 4999 -


Thanks to Tim Tjernlund and Gert Nielsen.




Back to the A&M Records Story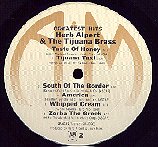 Back to the A&M Discography, Part 8 SP 4800-4899 (1980-82)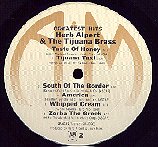 On to the A&M Discography, Part 10 SP 5000-5099 (1984-85)



Back to the Discography Listings Page



Back to the Both Sides Now Home Page