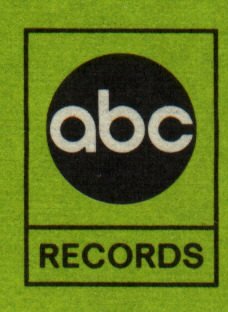 ABC-Paramount Album Discography, Part 11
AC 30000 ABC Collection Series (1976)
By David Edwards, Patrice Eyries, and Mike Callahan
Last update: November 5, 2005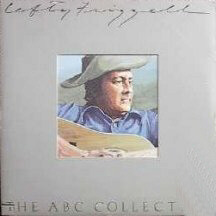 The ABC Collection series was a series of reissues of old material. Each album featured a grey cover that resembled an envelope with a flap on the back, with a cutout in the front to show the artist inside. The label was grey with black print.

We would appreciate any additions or corrections to this discography. Just send them to us via e-mail. Both Sides Now Publications is an information web page. We are not a catalog, nor can we provide the records listed below. We have no association with ABC-Paramount, ABC, or MCA Records. Should you be interested in acquiring albums listed in this discography (all of which are out of print), we suggest you see our Frequently Asked Questions page and follow the instructions found there. This story and discography are copyright 2002, 2005 by Mike Callahan.



ABC-PARAMOUNT LABEL ALBUM DISCOGRAPHY, Part 11

Number - Title - Artist [Release Date] Contents

30000 ABC Collection Series:

AC 30002 - The ABC Collection - Frankie laine [1976]

AC 30002 - The ABC Collection - Della Reese [1976]

AC 30003 - The ABC Collection - Grass Roots [1976]

AC 30004 - The ABC Collection - Count Basie [1976]

AC 30005 - The ABC Collection - Mamas & Papas [1976] Monday, Monday/Twelve- Thirty (Young Girls Are Coming To The Canyon)/I Saw Her Again (Last Night)/I Call Your Name/Creeque Alley/Words Of Love/Dedicated To The One I Love//Go Where You Wanna Go/Look Through My Window/Somebody Groovy/Straight Shooter/Dream A Little Dream of Me/Glad To Be Unhappy/California Dreamin'

AC 30006 - The ABC Collection - Lloyd Price [1976] Stagger Lee (S)/Three Little Pigs (E)/Talk To Me, Talk To Me (S)/Why (S)/Where Were (You On Our Wedding Day) (S)/Ooh, Ooh, Ooh (S)/Corinna, Corinna (S)/Have You Ever Had The Blues? (S)/Lawdy Miss Clawdy (S)/I'm Gonna Get Married (E)//Just Because (S, ABC re-recording)/I Wish Your Picture Was You (S)/What Do You Do To Me Heart (S)/Come Into My Heart (E)/Mailman Blues (S)/Lady Luck (E)/You Need Love (S)/The Hoochie Coochie Coo (S)/Shop Around (S)/Personality (E)

AC 30007 - The ABC Collection - Judy Garland [1976]

AC 30008 - The ABC Collection - Steppenwolf [1976] Born To Be Wild/Snowblind Friend/Berry Rides Again/Monster/Hey Lawdy Mama/Rock Me//It's Never Too Late/The Pusher/Move Over/Sookie Sookie/Desperation/Magic Carpet Ride

AC 30009 - The ABC Collection - Impressions [1976]

AC 30010 - The ABC Collection - Junior Parker [1976] Sometimes/I'm Holding On/Stranded/Dangerous Woman/You're On My Mind/I'll Forget About You/In The Dark/It's A Pity//Last Night/Strange Things Happening/Jivin' Woman/Cryin' For My Baby/These Kind Of Blues ( Pt. 1)/These Kind Of Blues ( Pt. 2)/Man Or Mouse/Get Away Blues

AC 30011 - The ABC Collection - Orleans [1976] Please Be There/If/Two Faced World/Turn Out The Light/Tongue Tied//Half Moon (Seven Song)/Mountain/Wanderlust/Ticonderoga Moon/Stoned/It All Comes Back Again

30012 -

30013 -

30014 -

30015 -

30016 -

30017 -

30018 -

30019 -

30020 -

30021 -

30022 -

30023 -

30024 -

30025 -

30026 -

AC 30027 - The ABC Collection - Sonny James [1976] Reissue of the Dot album Young Love.

AC 30028 - The ABC Collection - B.J. Thomas [1977] (Hey Won't You Play) Another Somebody Done Somebody Wrong Song/Why Don't We Go Somewhere And Love/Today I Started Lovin' You Again/Good Time Charlie's Got The Blues/City Boys/Who Broke Your Heart And Made You Write That Song//Help Me Make It (To My Rockin' Chair)/I Finally Got It Right This Time/Crying/Beautiful Things For You/Lyin' Again/We're Over

AC 30029 - The ABC Collection - Brian Collins [6/77]

AC 30030 - The ABC Collection - Diana Trask [1976]

AC 30031 - The ABC Collection - Joe Stampley [1976] (2-LP set) Disc 1: Take Me Home To Somewhere/Cry Like A Baby/The Most Beautiful Girl/Backtrackin'/She's A Lady/You Make Life Easy//Penny/Who Will I Be Lovin' Now/Too Far Gone/All The Good Is Gone/Not Too Long Ago/How Lucky Can One Man Be; Disc 2: Bring It On Home (To Your Woman)/Try A Little Tenderness/Dallas Alice/Clinging Vine/All The Praises/A Night Of Loving//If You Touch Me (You've Got To Love Me)/Hall Of Famous Losers/Everything I Own/I'm Still Loving You/Two Weeks And A Day/Soul Song

AC 30032 - The ABC Collection - George Hamilton IV [1977] A Rose And A Baby Ruth/You Win Again/Before This Day Ends/Half As Much/I Could Never Be Ashamed Of You/Memphis Tennessee/Tremble/hat's How It Goes//Your Cheatin' Heart/Walk On The Wildside Of Life/I'm So Lonesome I Could Cry/She Wasn't Like That/Cold Cold Heart/It's Just The Idea/So Small/You've Lost That Lovin' Feelin'

AC 30033 - The ABC Collection - Mac Wiseman [6/77] (2-LP set) Complete reissue of Dot DLP 25697 & DLP 25731. Disc 1: Are You Coming Back To Me/I'm A Stranger/It's Goodbye And So Long To You/By The Side Of The Road/You're The Girl Of My Dreams/Reveille In Heaven//Don't Blame It All On Me/I Love You Best Of All/I Didn't Know/Georgia Waltz/Dreaming Of A Little Cabin/Going to See My Baby; Disc 2: We Live In Two Different Worlds/Tragic Romance/I'll Be All Smiles Tonight/This Is Where I Came In/You're The Best Of All The Leading Brands/Don't Make Me Go To Bed And I'll Be Good//Bluebirds Are Singing For Me/New Black Suit/ow Lonely Can You Get/Since The Day You Went Away/Darling Little Joe/Million Million Girls

30034 -

AC 30035 - The ABC Collection - Lefty Frizzell [1977] If She Just Helps Me To Get Over You/That's The Way Love Goes/I Can't Get Over You To Save My Life/Let Me Give Her The Flowers/I Never Go Around Mirrors (I've Got A Heartache To Hide)/Lucky Arms//I'm Not That Good At Goodbye/I Love You A Thousand Ways/Life's Like Poetry/She Found The Key/My House Is Your Honky Tonk/Yesterday Just Passed My Way Again


Thanks to Frank Frantik and Bill Puig.




Back to the ABC Records Story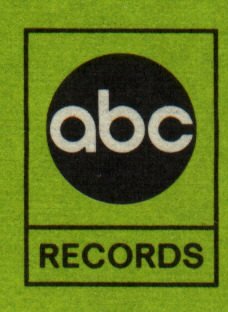 Back to the ABC-Paramount Discography, Part 10 1000-1136 (1976-1979)



On to the ABC-Paramount Discography, Part 12 16 Greatest Perfromances Series (1974-1975)



Back to the Discography Listings Page



Back to the Both Sides Now Home Page