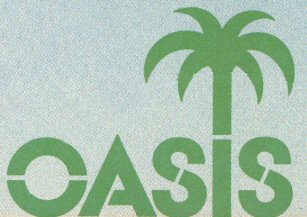 Oasis Album Discography
By Patrice Eyries, Mike Callahan, and David Edwards
Last update: January 20, 2006





Oasis was a German label, before and after Casablanca. It was started in the mid-1970s by keyboardist/producer Giorgio Moroder and guitarist/producer Pete Bellotte, who were mixing disco material in Munich for European dance audiences at the time ("Euro-disco"). Italian-born Moroder had registered some hits in Europe in the late 1960s and early 1970s, and a minor hit here in the US with "Son of My Father" in 1972 on the Dunhill label. His keyboard sound was a forerunner of the "technopop" sound which developed in the 1980s. Euro-disco can arguably be viewed as another step towards technopop, with its synthesized sound, where production was king and the artists somewhat secondary (shades of Phil Spector!).

Moroder had met Casablanca's Neil Bogart, and the two agreed that Casablanca would market and distribute the Oasis label here in the United States. Many of the artists on Moroder's Oasis label in Germany were - no surprise - German, and sang in German. Bogart released one self-titled album in 1975 by the group Einzelganger ("lone wolf") on Casablanca [Casablanca NB 7015], but it didn't sell to the American audiences, especially since there wasn't a hit single. Bogart and Moroder agreed that Casablanca would issue further Moroder/Bellotte product on an American version of the Oasis label. The US version of the Oasis label reissued the Einzelganger album, along with an album by another German group, Schloss ("castle"), as its first two albums in 1975.

Moroder had met Donna Summer (nee Adrian Donna Gaines), a Boston-born singer who had settled in Europe, married an Austrian actor, and was appearing in European productions of shows like Godspell, Porgy and Bess,and Hair. Summer, who pictured herself as an "actress who sings" rather than a singer, had grown up singing in church, then had sung in clubs with the local rock group Crow while still a teenager. She traveled to Europe in 1967 and studied at the Vienna Opera while appearing in musical productions. Moroder, Bellotte, and Summer recorded several singles and the album Lady of the Night in 1974 for Oasis.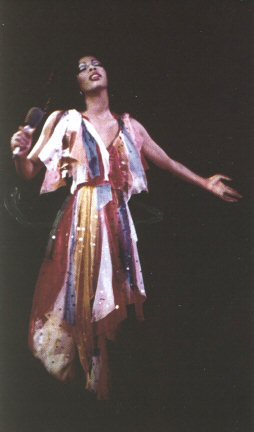 In 1975, Moroder and Bellotte had an experimental track, really a synthesizer-steeped rock groove, called "Love to Love You," which they were thinking of using as a demo. Summer, who had heard the 1969 sexy novelty record "Je T'Aime...Moi Non Plus" by Jane Birkin and Serge Gainsbourg, a much bigger hit in Europe than in the States, decided that a similar treatment could be given this record, and approached Moroder and Bellotte about putting some breathy lyrics to the music. There was some irony involved with this; Donna Summer, the still religious woman who was about to raise a family, was hardly the person one would assume she was by listening to her persona on her early hit records. She said later that she was just putting down ad-lib lyrics, assuming they would write the actual words later. To create an "atmosphere," she lay on the studio floor, and in her words, "was just goofing around."

Moroder and Bellotte liked what they heard, and decided what had started as a "demo" record was good enough to release outright, ad-lib lyrics or not. The song became the first single on the US Oasis label. What happened next was a matter of legend. The single was not exactly tearing up the US charts when Neil Bogart attended a party where the record was played. The people dancing to the record requested that it be played over and over so they could continue the groove. Bogart got on the phone the next day to Germany and requested that Moroder and Bellotte come up with a way to make the song longer ... much longer. The original single [Oasis 401] had clocked in at 4:57, a healthy length for singles of the time, but Moroder and Bellotte remixed and looped the song into a dance bonanza that lasted just under 17 minutes! Bogart also suggested adding "Baby" to the title. It was the 16:50 version of "Love to Love You, Baby" that was released as the title track, and one complete side, of the US debut album by Donna Summer [Oasis OCLP 5003]. The long version was an instant sensation at discos as arguably the first hit 12" disco single, pushing the 45 up the charts until it finally hit #2 in February, 1976.

For a follow-up single, they chose a daring remake of the song "Could It Be Magic," which had hit #6 for Barry Manilow the previous year. The song was based on Chopin's "Prelude in C Minor," but neither Chopin nor Manilow would recognize much of the hot-and-sweaty dance groove that was a shockingly different treatment. Where Manilow sweetly dreamed, "Lady, take me high upon a hillside," Summer left no doubt what she was talking about when she pleaded, "Baby, take me ... high upon the hillside." Although the (5:20) long version was a disco hit, a truncated 3:15 single [Oasis 405] only reached #52 on the US pop charts. Another album followed, A Love Trilogy [Oasis OCLP 5004], from which her third single, "Try Me, I Know We Can Make It" [Oasis 406], was taken. This time, the 45 version only made #80 on the charts, but the album - with a 17:55 version of the song - fared considerably better, reaching #21.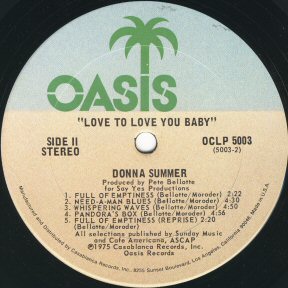 Moroder offered two additional albums to Casablanca in 1976, one by singer Roberta Kelly and his own Knights in White Satin, but neither charted. Bogart and Moroder agreed to discontinue the US Oasis imprint, and to issue future Oasis product on the parent Casablanca label. Moroder continued to be force in pop music with his Oasis label in Germany long after the demise of Casablanca.

The Oasis label was cream and green with black lettering. "Oasis" was written in green lettering on the top of the label with a palm tree substituting for the "I". The following text is written in the form of an arc at the bottom of the label : "Manufactured and Distributed by Casablanca Records, Inc., 8255 Sunset Boulevard, Los Angeles, California 90046, Made in USA."

We would appreciate any additions or corrections to this discography. Just send them to us via e-mail. Both Sides Now Publications is an information web page. We are not a catalog, nor can we provide the records listed below. We have no association with Oasis or Casablanca Records. Should you be interested in acquiring albums listed in this discography (all of which are out of print), we suggest you see our Frequently Asked Questions page and follow the instructions found there. This story and discography are copyright 2006 by Mike Callahan.
OASIS ALBUM DISCOGRAPHY
| | |
| --- | --- |
| Cover | Number - Title - Artist - [Release Date] (Chart) Contents |
| | OCLP 5000 series: |
| | OCLP 5001 - Einzelganger - Einzelganger [1975] Reissue of Casablanca NBLP 7015. Einzelganger/Aus (The End)/Warum (Why)/Percussiv/Good Old Germany/Basslich/Untergang (Ruin)/Liebes-Arie/Einzelganger (Reprise) |
| | OCLP 5002 - Schloss - Schloss [1975] Weltschmerz/Rock N' Roll Maverick/Liebe Fenella/Southpaw Sam/Neighbourhood//Lufthansa (Flight 408)/Meteorological Forecast/Keep It Up/Crooked Mile/Time For Mexico |
| | OCLP 5003 - Love to Love You, Baby - Donna Summer [1975] (11-75, #11) Love To Love You Baby//Full Of Emptiness/Need-A-Man Blues/Whispering Waves/Pandora's Box/Full Of Emptiness (Reprise) |
| | OCLP 5004 - A Love Trilogy - Donna Summer [1976] (2-76, #21) Try Me-I Know-We Can Make It-Try Me, I Know We Can Make It//Intro: Prelude To Love/Could It Be Magic/Wasted/Come With Me |
| | OCLP 5005 - Trouble Maker - Roberta Kelly [1976] Trouble-Maker/Love Power//Think I'm Gonna Break Someone's Heart Tonight/Innocent/The Family |
| | OCLP 5006 - Knights in White Satin - Giorgio [1976] Giorgio Moroder. Knights In White Satin/In The Middle Of The Night/Knights In White Satin//Oh, L'Amour/Sooner Or Later/I Wanna Funk With You Tonite |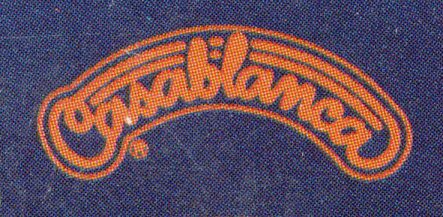 Back to the Casablanca Records Story




Back to the Discography Listings Page




Back to the Both Sides Now Home Page