The 1969-1970 period was right at the end of the psychedelic era of music, when country-rock fusion was starting to take hold, as well as the harder guitar rock that later morphed into heavy metal. The pop music of the time was kind of syrupy, with loads of strings and other add-ons.

In the midst of this, one group of musicians — at least at Columbia — were really lost in the shuffle. Acoustic guitar folk music, once so popular in the early 1960s, had all but disappeared. The ex-folk musicians usually went to other genres: Dylan evolved (or returned) to folk-rock. Tim Rose was edging toward rock in his two Columbia albums. But for others, such as Hoyt Axton and Tom Rush, Columbia gave them "the pop treatment."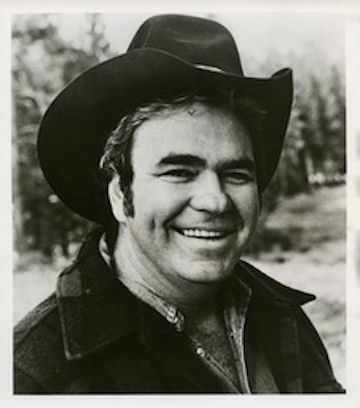 Hoyt Axton (right) had been a folk/blues singer-songwriter since the early 1960s, when he made several albums for the Horizon label, then Vee-Jay. By 1969, he had not only written successful pop songs like "Greenback Dollar," but had written hard rock songs for Steppenwolf, like "The Pusher" and "Snowblind Friend." When he landed at Columbia, his album My Griffin Is Gone sounded like nothing he had done before — or since. It was the poster child for "overproduced," full of all kinds of instruments and even strings. After this album, Axton escaped to Capitol, where his next albums contained future classics "Joy to the World" and "Never Been to Spain," both made into hits by Three Dog Night. Axton eventually ended up in the country music field, where he founded his own record label, Jeremiah.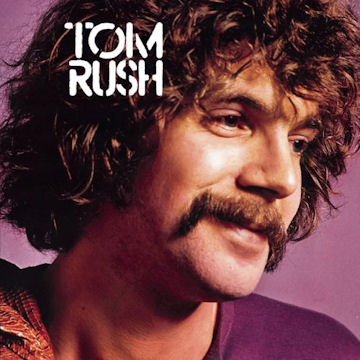 Tom Rush (left) has always been the "storyteller" or "balladeer" type of folk artist, before and after his stint with Columbia. Like Hoyt Axton, Tom Rush was given "the treatment" on his debut album, Tom Rush. The multitude of instruments added to his usual solo guitar were all done "tastefully," of course, but again the album's result was a sound quite unlike what fans had known and loved from Rush. I had a chance to ask him about it in 1970, and why the album ended up soundling, well, so "easy listening-ish." He laughed and said, "Well, when you're in the studio, they bring out all these 'sweeteners' and things they have, and while you're there, you say, yeah, that sounds good. But then you get the album home and you almost can't hear yourself under all that." That said, the instrumentation on "Child's Song" is perfect, giving it a faraway, sad, nostalgia that really makes the song work brilliantly. Eventually, Rush returned to his usual sound and has been playing to appreciative audiences ever since.



| | |
| --- | --- |
| Cover | Number - Title - Artist - [Release Date] Contents |
| | CS-9900 - Pacific Gas and Electric - Pacific Gas & Electric [8-69] (9-69, #91) Bluesbuster/Death Row #172/Miss Lucy/My Women/She's Long And She's Tall//PG&E Suite: The Young Rabbits; Constitutional Strand; Fat Tom; Boy Wonder/Redneck |
| | Note: CS-9901 and CS-9902 were issued as part of a two-LP Eubie Blake set called The Eighty-Six Years of Eubie Blake (Columbia C2S-847). Although the title may imply to some that these may be historical recordings, they in fact were recorded in December, 1968, and February-March, 1969, with Eubie Blake on piano, and with vocals by longtime friend Noble Sissle. |
| | CS-9901 (C2S-847) - The Eighty-Six Years of Eubie Blake, Record 1 - Eubie Blake [8-69] Dream Rag/Charleston Rag/Maple Leaf Rag/Semper Fidelis/Eubie's Boogie/Poor Jimmy Green/Tricky Fingers//Stars And Stripes Forever/Baltimore Todolo/Poor Katie Red/Kitchen Tom/Troublesome Ivories/Chevy Chase/Brittwood Rag |
| | CS-9902 (C2S-847) - The Eighty-Six Years of Eubie Blake, Record 2 - Eubie Blake [8-69] Medley: Bleeding Moon; Under The Bamboo Tree/It's All Your Fault/"Shuffle Along" Medley/I'm Just Wild About Harry/Spanish Venus/As Long As You Live//Medley: Charleston; Old Fashioned Love; If I Could Be With You/You Were Meant For Me/Dixie Moon/Blues, Why Don't You Let Me Alone/Blue Rag In 12 Keys/Memories Of You |
| | CS-9903 - Raven - Raven [8-69] Feelin' Good/Neighbor, Neighbor/Green Mountain Dream/No Turnin' Back/Let's Eat//Howlin' For My Baby/Frumpy/None Of Your Jive/Bad News |
| | CS-9904 - Games People Play/These Are Not My People - Freddy Weller [7-69] (8-69, #144) Games People Play/Oakridge Tennessee/Home/Louisiana Redbone/One Woman Can't Hold Me/My, My Momma//These Are Not My People/Freeborn Man/You Never Knew Julie/Birmingham/Goodnight Sandy |
| | CS-9905 - Alias Pink Puzz - Paul Revere & Raiders Featuring Mark Lindsay [7-69] (8-69, #48) Let Me!/Thank You/Frankfort Side Street/Hey Babro/Louisiana Redbone/Here Comes The Pain//The Original Handy Man/I Need You/Down In Amsterdam/I Don't Know/Freeborn Man |
| | CS-9906 - Love Theme from "Romeo and Juliet" - Percy Faith [8-69] (9-69, #134) Theme From "A Summer Place"/Spinning Wheel/The April Fools/Aquarius/Love (Can Make You Happy)/Hello Tomorrow//Love Theme From "Romeo And Juliet"/Good Morning Starshine/One/Without Her/Through The Eyes Of A Child (Un Jour, Un Enfant) |
| | CS-9907 - Hits from "Hair" to Hollywood - Peter Nero [8-69] First cover. Midnight Cowboy-Everybody's Talkin'/Love Theme From "Romeo And Juliet" (A Time For Us)/The Windmills Of Your Mind/The April Fools/Theme From "Picasso Summer" (Summer Me, Winter Me)//Aquarius/Let The Sunshine In/Be-In (Hare Krishna)/Where Do I Go/Hair/Good Morning Starshine |
| | CS-9907 - Midnight Cowboy - Peter Nero [11-69] Second cover. Midnight Cowboy-Everybody's Talkin'/Love Theme From "Romeo And Juliet" (A Time For Us)/The Windmills Of Your Mind/The April Fools/Theme From "Picasso Summer" (Summer Me, Winter Me)//Aquarius/Let The Sunshine In/Be-In (Hare Krishna)/Where Do I Go/Hair/Good Morning Starshine |
| | CS-9908 - O.C. Smith at Home - O.C. Smith [9-69] (10-69, #58) Daddy's Little Man/Friend, Lover, Woman, Wife/Color Him Father/Clean Up Your Own Back Yard/If I Leave You Now//My Cherie Amour/The Learning Tree/Didn't We/Sweet Changes/San Francisco Is A Lonely Town/Can't Take My Eyes Off You |
| | CS-9909 - Love Theme from "Romeo and Juliet" (A Time for Us) - Johnny Mathis [8-69] (9-69, #52) Love Theme From "Romeo And Juliet" (A Time For Us)/Aquarius; Let The Sunshine In/Without Her/I'll Never Fall In Love Again/Live For Life/We//Didn't We/Love Me Tonight/The Windmills Of Your Mind/The World I Threw Away/Yesterday When I Was Young |
| | CS-9910 - Back to Back - Johnny Duncan & June Stearns [9-69] Jackson Ain't A Very Big Town/We Had All The Good Things Going/What Locks The Door/We'll Get Married Or Nothing/Blue Eyes Crying In The Rain/The Wild Side Of Life//Back To Back/Sweet Thang/Now I Lay Me Down To Dream/Can You Match That Kind Of Love/The True And Lasting Kind |
| | CS-9911 - The Flock - Flock [7-69] (9-69, #48) Chicago-based rock band turned jazz-rock fusion band. Introduction/Clown/I Am The Tall Tree/Tired Of Waiting//Store Bought–Store Thought/Truth |
| | CS-9912 - Truly Fine Citizen - Moby Grape [8-69] (9-69, #157) Changes, Circles Spinning/Looper/Truly Fine Citizen/Beautiful Is Beautiful/Love Song//Right Before My Eyes/Open Up Your Heart/Now I Know High/Treat Me Bad/Tongue-Tied/Love Song, Part Two |
| | KCS-9913 - I Got Dem Ol' Kozmic Blues Again Mama! - Janis Joplin [9-69] (10-69, #5) Try (Just A Little Bit Harder)/Maybe/One Good Man/As Good As You've Been To This World//To Love Somebody/Kozmic Blues/Little Girl Blue/Work Me, Lord |
| | KCS-9914 - Bridge Over Troubled Water - Simon & Garfunkel [1-26-70] (2-70, #1) Bridge Over Troubled Water/El Condor Pasa/Cecilia/Keep The Customer Satisfied/So Long, Frank Lloyd Wright//The Boxer/Baby Driver/The Only Living Boy In New York/Why Don't You Write Me/Bye Bye Love/Song For The Asking |
| | Note: CS-9915 and CS-9916 were issued in the two-album Jerry Vale set called With Love, Jerry Vale (Columbia GP-16). |
| | CS-9915 (GP-16) - With Love, Jerry Vale - Jerry Vale [10-69] (11-69, #193) Record one in two-record set GP-16. You're My Everything/Prisoner Of Love/All The Way/Just Say I Love Her/The Very Thought Of You//Just Friends/Strangers In The Night/It Had To Be You/Maria Elena/Because Of You |
| | CS-9916 (GP-16) - With Love, Jerry Vale - Jerry Vale [10-69] (11-69, #193) Record two in two-record set GP-16. Two Different Worlds/Pretend/Poor Butterfly/My Heart Reminds Me/I Can't Stop Loving You//I'll Get By/I Love You Much Too Much/Sleepy Time Gal/How Are Things In Glocca Morra?/There Goes My Heart |
| | CS-9917 |
| | CS-9918 - You Wouldn't Know Love - Ray Price [4-70] (5-70 #12-CW) April's Fool/Make It Rain/Release Me/Drinking Champagne/A Girl I Used To Know/You Wouldn't Know Love//Raining In My Heart/Stranger/I Started Loving You Again/Too Many Rivers/Didn't We? |
| | Note: CS-9919 and CS-9924 were issued in the two-album Taj Mahal set called Giant Step/De Ole Folks at Home (Columbia GP-18). |
| | CS-9919 (GP-18) - Giant Step - Taj Mahal [1969] (10-69, #85) Record one in two-record set GP-18. (Record two is CS-9924.) Ain't Gwine Whistle Dixie (Anymo')/Take A Giant Step/Give Your Woman What She Wants/Good Morning Little School Girl/You're Gonna Need Somebody On Your Bond//Six Days On The Road/Farther On Down The Road (You Will Accompany Me)/Keep Your Hands Off Her/Bacon Fat |
| | CS-9920 - Jean - Ray Conniff [11-69] (12-69, #103) Love Me Tonight/A Time For Us (Love Theme From "Romeo and Juliet")/Love (Can Make You Happy)/The Windmills Of Your Mind/Aquarius; Let The Sunshine In//Jean/A Man Without Love/I'll Never Fall In Love Again/Spinning Wheel/The Power Of Love/Shadows Of The Night (Quentin's Theme) |
| | CS-9921 - Switched-On Rock - Moog Machine [8-69] (9-69, #170) Spinning Wheel/Jumpin' Jack Flash/The 59th Street Bridge Song (Feelin' Groovy)/Get Back/Yummy Yummy Yummy//The Weight/Time Of The Season/Aquarius; Let The Sunshine In/You Keep Me Hangin' On/Hey Jude |
| | CS-9922 - Get Together with Andy Williams - Andy Williams [10-69] (11-69, #27) Side one is subtitled "Ballads." Side two is subtitled "Not So Ballads." My Cherie Amour/You Are/Yesterday When I Was Young/Love Theme From "Romeo And Juliet" (A Time For Us)/Quentin's Theme (Shadows Of The Night)//Good Morning Starshine - With the Osmond Brothers and Friends/Sweet Caroline/Get Together - With Loadstone/More Today Than Yesterday - With the Osmond Brothers/Put A Little Love In Your Heart - With Loadstone and Girls/Aquarius; Let The Sunshine In - With the Osmond Brothers |
| | CS-9923 - Give Me Your Love for Christmas - Johnny Mathis [10-69] (12-69 #1-X) Jingle Bell Rock/Have Yourself A Merry Little Christmas/My Favorite Things/Give Me Your Love For Christmas/Santa Claus Is Comin' To Town/What Are You Doing New Year's Eve//Do You Hear What I Hear?/Calypso Noel/The Little Drummer Boy/Christmas Day/The Lord's Prayer |
| | Note: CS-9919 and CS-9924 were issued in the two-album Taj Mahal set called Giant Step/De Ole Folks at Home (Columbia GP-18). |
| | CS-9924 (GP-18) - De Ole Folks at Home - Taj Mahal [1969] (10-69, #85) Record two in two-record set GP-18. (Record one is CS-9919.) Linin' Track/Country Blues #1/Wild Ox Moan/Light Rain Blues/A Little Soulful Tune/Candy Man/Cluck Old Hen//Colored Aristocracy/Blind Boy Rag/Stagger Lee/Cajun Tune/Fishing Blues/Annie's Lover |
| | CS-9925 - Softly and Tenderly: Hymns and Spirituals - Burl Ives [12-69] Blessed Assurance/Forty Years Ago/Were You There/Oh Mary Don't You Weep/Softly And Tenderly//Scandalize My Name/In The Garden/Walk Through Jerusalem/Supper Time/Rock My Soul/The Ninety And Nine |
| | CS-9926 |
| | CS-9927 |
| | CS-9928 |
| | Note: CS-9929 and CS-9930 were issued in the two-album various artists set called Country's Greatest Hits, Volume II (Columbia GP-18). |
| | CS-9929 (GP-19) - Country's Greatest Hits, Volume II, Record 1 - Various Artists [10-69] Orange Blossom Special - Johnny Cash/Devil Woman - Marty Robbins/Danny Boy - Ray Price/The Ballad Of Jed Clampett - Lester Flatt & Earl Scruggs/Deep Water - Carl Smith//Waterloo - Stonewall Jackson/When It's Springtime In Alaska (It's Forty Below) - Johnny Horton/Games People Play - Freddy Weller/Restless - Carl Perkins/Don't Let Me Cross Over - Carl Butler |
| | CS-9930 (GP-19) - Country's Greatest Hits, Volume II, Record 2 - Various Artists [10-69] If You've Got The Money, I've Got The Time - Lefty Frizzell/Big Bad John - Jimmy Dean/When The Ship Hit The Sand - "Little" Jimmy Dickens/Ten Little Bottles - Johnny Bond/Tippy Toeing - Harden Trio//Wolverton Mountain - Claude King/Mexicali Rose - Gene Autry/Candy Kisses - George Morgan/Slipping Around - Floyd Tillman/New San Antonio Rose - Bob Wills |
| | CS-9931 - On Top - Carl Perkins [11-69] Superfool/I'm Gonna Set My Foot Down/A Lion In The Jungle/Baby, What You Want Me To Do?/Soul Beat//Riverboat Annie/Champaign, Illinois/Power Of My Soul/Brown-Eyed Handsome Man/C.C. Rider (You're So Bad) |
| | CS-9932 - Flowers in the Valley - Clancy Brothers [1-70] Beer, Beer Beer/Dirty Old Town/Flowers In The Valley/Easy And Slow/Banks Of Sicily/Sullivan's Son//Jennifer Gentle/The Upside Down Blackbird/Water Is Alright In Tay/Bill Brown/Cruiskeen Lawn |
| | CS-9933 |
| | Note: CS-9934 and CS-9862 were issued in the two-album Chambers Brothers set called Love, Peace & Happiness (Columbia KGP-20). |
| | CS-9934 (KGP-20) - Love, Peace and Happiness - Chambers Brothers [10-69] (12-69, #58) Record one in two-record set KGP-20. (Record two is CS-9862) Have A Little Faith/Let's Do It (Do It Together)/To Love Somebody/If You Want Me To/Wake Up//Love, Peace And Happiness (L+P=H In Three Movements) |
| | CS-9935 - The New Gary Puckett and the Union Gap Album - Gary Puckett & Union Gap [12-69] (12-69, #50) Home/Stay Out Of My World/Lullaby/Hard Tomorrow/This Girl Is A Woman Now//My Son/Simple Man/Out In The Cold Again/Don't Give In To Him/His Other Woman |
| | CS-9936 - Leslie - Leslie Uggams [12-69] More/Tenderly/He's Got The Whole World In His Hands/Summertime/Lonesome Road//Trolley Song/Moonlight In Vermont/Am I Blue/Someone To Watch Over Me/And I Love Her (Him) |
| | CS-9937 - Workin' on a Groovy Thing - Mongo Santamaria [10-69] (11-69, #193) Workin' On A Groovy Thing/Spinning Wheel/Too Busy Thinking About My Baby/We Got Latin Soul/Getting It Out Of My System/Proud Mary//It's Your Thing/My Cherie Amour/Get Back/Ain't That Peculiar/Twenty-Five Miles |
| | CS-9938 |
| | CS-9939 - Arlene Harden Sings Roy Orbison - Arlene Harden [5-70] Lovin' Man (Oh, Pretty Woman)/Crying/Running Scared/In Dreams/It's Over/Mama//Only The Lonely/The Crowd/Precious/I'm Hurtin'/My Friend |
| | CS-9940 - On the Road - Johnny Horton [1-70] Old Blind Barnabas/Golden Rocket/I Just Don't Like This Kind Of Livin'/Broken-Hearted Gypsy/Hank And Joe And Me/Church By The Side Of The Road//A-Sleepin' At The Foot Of The Bed/You Don't Move Me Baby Anymore/Evil Hearted Me/Hot In The Sugar Cane Field/The Gosh Darn Wheel |
| | CS-9941 - Good News - Good News [1-70] Open The Gates/Speakin' The Unknown Tongue/Wine Of Astonishment/He's Not In Heaven/Handwriting On The Wall/Old Soul, Young Soul/I'll Sing This Song For You//I'm A-Losin' My Mind/Hope Of The Hopeless/Ballad Of William Penn/Friend Of Friends/Song Of Mary Magdalene/A Million Worlds/Good News |
| | CS-9942 - Ballad of Easy Rider - Byrds [11-69] (12-69, #36) Ballad Of Easy Rider/Fido/Oil In My Lamp/Tulsa County Blue/Jack Tarr The Sailor//Jesus Is Just Alright/It's All Over Now, Baby Blue/There Must Be Someone/Gunga Din/Deportee (Plane Wreck At Los Gatos)/Armstrong, Aldrin And Collins |
| | KCS-9943 - Hello, I'm Johnny Cash - Johnny Cash [1-70] (2-70, #6) Southwind/The Devil To Pay/'Cause I Love You/See Ruby Fall/Route #1, Box 144/Sing A Traveling Song//If I Were A Carpenter/To Beat The Devil/Blistered/Wrinkled, Crinkled, Wadded Dollar Bill/I've Got A Thing About Trains/Jesus Was A Carpenter |
| | CS-9944 - Columbia Records Presents Marty Robbins Jr. - Marty Robbins Jr. [1-70] Big Mouthin' Around/That's How It Feels To Walk In My Shoes/The Soil's Too Poor/Love Of The Common People/No One Will Ever Know/Marsha//It Finally Happened/I Can't Quit/In The Morning/Mama Tried/I Had My Chance |
| | CS-9945 - Final Fling - Lester Flatt & Earl Scruggs [2-70] (3-70 #45-CW) Honey, Just Allow Me One More Chance/Nashville Skyline Rag/I Walk The Line/Tonight Will Be Fine/A Boy Named Sue/Maggie's Farm//Wanted Man/Ruby, Don't Take Your Love To Town/One More Night/Girl From The North Country/One Too Many Mornings |
| | CS-9946 |
| | KCS-9947 - Second Winter - Johnny Winter [10-27-69] (12-69, #55) Two-record set. This is a three-sided album; side four is blank. Record one, containing sides one and two, is numbered KCS-9947. Record two, containing side three, is numbered JW-1. Record 1:Memory Pain/I'm Not Sure/The Good Love//Slippin' And Slidin'/Miss Ann/Johnny B. Goode/Highway 61 Revisited; Record 2: I Love Everybody/Hustled Down In Texas/I Hate Everybody/Fast Life Rider |
| | CS-9948 |
| | CS-9949 |
| | CS-9950 - What the World Needs Now - Mahalia Jackson [11-69] Abraham, Martin And John/Put A Little Love In Your Heart/What The World Needs Now Is Love/Let There Be Peace/I Thank God For Everything/Joy In The Morning//Who Made The Great Plan/Day Is Done/Don't Let Nobody Turn You Around/Everywhere I Go/Only What You Do For Christ |
| | CS-9951 - Kooper Session: Al Kooper Introduces Shuggie Otis - Al Kooper & Shuggie Otis [1-70] (1-70, #182) Side one is subtitled "The Songs." Side two is subtitled "The Blues." Bury My Body/Double Or Nothing/One Room Country Shack/Lookin' For A Home//12:15 Slow Goonbash Blues/Shuggie's Old Time Dee-Di-Lee-Di-Leet-Deet Slide Boogie/Shuggie's Shuffle |
| | CS-9952 - Heavy Sounds - Various Artists [1-70] (2-70, #128) Ball And Chain - Big Brother & Holding Company/God Bless The Child - Blood, Sweat & Tears/Killing Floor - Electric Flag/White Bird - It's a Beautiful Day/Sweet Blindness - Laura Nyro/Diving Duck Blues - Taj Mahal//I'll Drown In My Tears - Johnny Winter/Albert's Shuffle - Mike Bloomfield-Al Kooper/Lay Lady Lay - Byrds/Listen - Chicago/Cold Sweat - Mongo Santamaria |
| | CS-9953 |
| | CS-9954 |
| | CS-9955 |
| | CS-9956 - Today I Sing the Blues - Aretha Franklin [1-70] Walk On By/One Room Paradise/Take A Look/Evil Gal Blues/Every Little Bit Hurts//Won't Be Long/Without The One You Love/Trouble In Mind/Rough Lover/Today I Sing The Blues |
| | CS-9957 - Raindrops Keep Fallin' on My Head - Bill Black's Combo [3-70] Raindrops Keep Fallin' On My Head/One Five One Eight Chelsea/Put A Little Love In Your Heart/Sweet Inspiration/Heaven Knows//A Brand New Me/Spinning Wheel/The Proud Cherokee/Rated "X"/Comin' Thru/Midnight |
| | CS-9958 |
| | CS-9959 - Christmas Becomes Electric - Moog Machine [12-69] Jingle Bells/Little Town Of Bethlehem/We Three Kings/Deck The Halls/Silent Night/Joy To The World/It Came Upon The Midnight Clear/O Come, All Ye Faithful/Carol Of The Bells//The Little Drummer Boy/O Holy Night/God Rest Ye Merry, Gentlemen/Patapan/The First Noel/We Wish You A Merry Christmas/Hark! The Herald Angels Sing/Twelve Days Of Christmas |
| | CS-9960 - Elly Stone - Elly Stone [2-70] Mea Culpa, Baby/My Childhood/Song For Old Lovers/Wilhelmina Cord/Something Wicked//Alexander's Song/Port Of New York/Old Folks/The Pointillist/Carousels |
| | CS-9961 |
| | Note: CS-9962 and CS-9977 were issued in the two-album Chicago set called Chicago (Columbia KGP-24). Technically, this was the first "Chicago" album, since on the previous one the group had been called "Chicago Transit Authority." The group subsequently released a series of albums named only by roman numerals, i.e., Chicago III, Chicago V, etc. This album is better known today as Chicago II, although that designation was not on the album. The 45 single version of "Make Me Smile" is an edit which combines parts of "Make Me Smile" and "Now More Than Ever." |
| | CS-9962 (KGP-24) - Chicago [aka Chicago II], Record 1 - Chicago [1-26-70] (2-70, #4) Record one in two-record set KGP-24. (Record two is CS-9977.) Movin' In/The Road/Poem For The People/In The Country//Wake Up Sunshine/Ballet For A Girl In Buchannon: Make Me Smile-So Much To Say, So Much To Give-Anxiety's Moment-West Virginia Fantasies-Colour My World-To Be Free-Now More Than Ever |
| | CS-9963 - Bobby Lester - Bobby Lester [5-70] Hoochie Koo/That Good Ole Remedy/All I Could Do Was Cry/Deep Blue Sea/Freedom//Sweet Gentle Nighttime/I Got A Feeling/Hang Up Your Hang Ups/I'm Just Your Fool |
| | CS-9964 - Collage - Raiders [3-70] (4-70, #154) This is "Paul Revere & The Raiders featuring Mark Lindsay" with a shortened name. Save The Country/Think Twice/Interlude (To Be Forgotten)/Dr. Fine/Just Seventeen//The Boys In The Band/Tighter/Gone Movin' On/Wednesday's Child/Sorceress With The Blue Eyes/We Gotta All Get Together |
| | Note: CS-9965 through CS-9967 were issued in the three-album various artist set called The Greatest Hits of the 60's (Columbia G3P-23). |
| | CS-9965 (G3P-23) - The Greatest Hits of the 60's, Record 1 - Various Artists [1970] Somewhere, My Love - Andy Williams/MacArthur Park - Percy Faith/Traces - Jerry Vale/I Wish You Love - Eydie Gorme/What Kind Of Fool Am I? - Robert Goulet/I Say A Little Prayer - Johnny Mathis/The Sounds Of Silence - Ray Conniff//Lollipops And Roses - Doris Day/People - Aretha Franklin/Up, Up And Away - Charlie Byrd/The Shadow Of Your Smile - Tony Bennett/Love Me With All Your Heart - Steve Lawrence/Ode To Billie Joe - Les & Larry Elgart |
| | CS-9966 (G3P-23) - The Greatest Hits of the 60's, Record 2 - Various Artists [1970] Strangers In The Night - Skitch Henderson/Little Green Apples - Jim Nabors/Quiet Nights Of Quiet Stars (Corcovado) - Andre Previn/The Look Of Love - Michele Lee/This Is My Song - Andre Kostelanetz/Gentle On My Mind - Patti Page/Guantanamera - Joe Harnell//Both Sides Now - Pete Seeger/Yesterday - Marty Robbins/Homeward Bound - Burl Ives/Michelle - Brothers Four/Goin' Out Of My Head - Ed Sullivan Singers & Orchestra/Georgy Girl - Jerry Murad's Harmonicats |
| | CS-9967 (G3P-23) - The Greatest Hits of the 60's, Record 3 - Various Artists [1970] Alfie - Barbra Streisand/More - Leslie Uggams/You Only Live Twice - John Barry/Walk On By - Mel Tormé/Wichita Lineman - O.C. Smith/San Francisco (Be Sure To Wear Flowers In Your Hair) - Caravelli & His Magnificent Strings/Tijuana Taxi - Modernaires//Sunrise, Sunset - Steve Lawrence & Eydie Gorme/Try To Remember - John Davidson/Moon River - Bobby Hackett/Hey Jude - Peter Nero/As Long As He Needs Me - Anita Bryant/Chim Chim Cher-ee - New Christy Minstrels/Orange Blossom Special - Johnny Cash |
| | KCS-9968 - Barbra Streisand's Greatest Hits - Barbra Streisand [1-70] (2-70, #32) People/Second Hand Rose/Why Did I Choose You/He Touched Me/Free Again/Don't Rain On My Parade//My Coloring Book/Sam, You Made The Pants Too Long/My Man/Gotta Move/Happy Days Are Here Again |
| | CS-9969 - Song Painter - Mac Davis [5-10-70] (10-70 #35-CW; 10-74, #182) Did not chart on pop charts when first issued, but reissued in 1974 when Davis had become much better known. Whoever Finds This, I Love You; Babies' Butts, Part I/Memories; Babies' Butts, Part II/Daddy's Little Man; Ever Since I Met You Babe, Part I/Home; Ever Since I Met You Babe, Part II/Closest I Ever Came//You're Good For Me; Contributing To My Delinquency, Part 1/In The Ghetto; Contributing To My Delinquency, Part II/Hello L.A., Bye Bye Birmingham; Hambone/Uncle Boogar Red and Byrdie Nelle; Ever Since I Met You Babe, Part III/Once You Get Used To It; Contributing To My Delinquency, Part III/Half And Half (Song For Sarah) |
| | CS-9970 - The Greatest Hits of the 60's - Charlie Byrd [12-69] Up, Up And Away/Somewhere, My Love (Lara's Theme From "Dr. Zhivago")/The Shadow Of Your Smile (Love Theme From "The Sandpiper")/Try To Remember/Michelle//Love Is Blue (L'Amour Est Bleu)/Scarborough Fair; Canticle/Born Free/The Girl From Ipanema/Sunrise, Sunset/A Taste Of Honey |
| | CS-9971 - . . . And Then Came Bubba - Bubba Fowler [2-70] Elkin "Bubba" Fowler was formerly a part of the duo Avant-Garde, who had the 1968 top-40 single "Naturally Stoned." (The other member of Avant-Garde was TV game show host Chuck Woolery.) Fowler became a session musician whose credits include Bob Dylan's Self Portrait and Leonard Cohen's Songs of Love and Hate. Listen Big City/Louise (My Cajun Woman)/Joli Girl/Sociological Bind/Next Year This Time//The Pounding Status Quo/Lament #1/The Messenger Of Life/Yellow Beads/On Tomorrow/Jenny Love |
| | CS-9972 - Tom Rush - Tom Rush [2-70] (3-70, #76) Driving Wheel/Rainy Day Man/Drop Down Mama/Old Man's Song/Lullaby//These Days/Wild Child/Colors Of The Sun/Livin' In The Country/Child's Song |
| | CS-9973 - Greatest Hits of the 60's - Andre Kostelanetz [2-70] Theme From "Romeo And Juliet"/Hello, Dolly!/Yesterday/Mrs. Robinson/Try To Remember/Calcutta//The Sounds Of Silence/Born Free/I Can't Stop Loving You/I Will Wait For You/The Look Of Love |
| | CS-9974 - Cherry Hill Park - Billy Joe Royal [1-70] (1-70, #100) You Can't Manufacture Love/Mama Song/Helping Hand/Ain't It The Truth/Down Home Lovin'/Cherry Hill Park//Burning A Hole/If I Had It To Do Again/Pick Up The Pieces/You Can Make Me Feel Good/Children |
| | CS-9975 - The Swinging Soulful Sixties - Ed Sullivan Singers & Orchestra [1-70] The Swinging Soulful Sixties/Moon River/Georgy Girl; Downtown/What The World Needs Now Is Love; Alfie/Never On Sunday/Mame; Hello, Dolly!/The Windmills Of Your Mind; Love Is Blue; A Man And A Woman/The Exodus Song//Aquarius; Let The Sun Shine In/Slightly Out Of Tune (Desafinado); Fly Me To The Moon (In Other Words)/What Kind Of Fool Am I?/I Say A Little Prayer/Yesterday; Hey Jude/Turn! Turn! Turn! (To Everything There Is A Season)/Walk Right In; King Of The Road; Reprise: The Swinging Soulful Sixties |
| | CS-9976 - Duet - Illinois Speed Press [2-70] The group has lost members from their previous album (Columbia CS-9792) and are now down to just Paul Cotton and Kal David. Country Dumplin'/Sadly Out Of Place/The One Who Knows/Dearly: Dearly; Bittersweet; Random Roads (And His Big Band); Dearly Theme Reprise//Morning Blues/Bad Weather/The Life/The Visit/Seventeen Days |
| | Note: CS-9962 and CS-9977 were issued in the two-album Chicago set called Chicago (Columbia KGP-24). |
| | CS-9977 (KGP-24) - Chicago [aka Chicago II] - Chicago [1-26-70] (2-70, #4) Record two in two-record set KGP-24. (Record one is CS-9962.) Fancy Colours/25 Or 6 To 4/Memories of Love: Prelude-A.M. Mourning-P.M. Mourning-Memories Of Love//It Better End Soon-1st Movement-2nd Movement-3rd Movement-4th Movement/Where Do We Go From Here |
| | CS-9978 - My Woman, My Woman, My Wife - Marty Robbins [5-70] (5-70, #117; #2-CW) My Woman, My Woman, My Wife/Can't Help Falling In Love/Love Me Tender/I've Got A Woman's Love/Three Little Words/Maria (If I Could)//The Master's Touch/My Happy Heart Sings/Without You To Love/A Very Special Way/Martha Ellen Jenkins |
| | KCS-9979 - Andy Williams' Greatest Hits - Andy Williams [2-70] (3-70, #42) Born Free/Days Of Wine And Roses/Moon River/Dear Heart/The Hawaiian Wedding Song/More//Almost There/Charade/Happy Heart/Can't Get Used To Losing You/May Each Day |
| | CS-9980 - The Great Hits of Today! - Tony Bennett [1-70] (2-70, #144) MacArthur Park/Something/The Look Of Love/Here, There And Everywhere/Live For Life/Little Green Apples//Eleanor Rigby/My Cherie Amour/Is That All There Is?/Here/Sunrise, Sunset |
| | CS-9981 - Boppin' the Blues - Carl Perkins & NRBQ [2-70] All Mama's Children/Turn Around/Tina/Dr. Howard, Dr. Fine, Dr. Howard/Sure To Fall/Flat Foot Flewzy//Sorry Charlie/Step Aside/Rip It Up/Allergic To Love/On The Farm/Boppin' The Blues/Just Coastin' |
| | CS-9982 - Jerry Vale Sings 16 Greatest Hits of the 60's - Jerry Vale [1-70] (2-70, #196) Love Is Blue (L'Amour Est Bleu)/Moon River/Yesterday/Strangers In The Night/The Impossible Dream/Sunny/This Guy's In Love With You/The Shadow Of Your Smile//Hello, Dolly!/Blue Velvet/Can't Take My Eyes Off You/Spanish Eyes/Born Free/Little Green Apples/What Kind Of Fool Am I/More |
| | CS-9983 - Leaving on a Jet Plane - Percy Faith [1-70] (2-70, #88) Leaving On A Jet Plane/Early In The Morning/Ballad Of Easy Rider/Raindrops Keep Fallin' On My Head/Everybody's Talkin'//Wedding Bell Blues/Something/Let Go/Colours/Yester-Me, Yester-You, Yesterday/Wanting You |
| | Note: CS-9984 and CS-9977 were issued in the two-album various artists set called 20 Great Stars Perform 20 Great Hits of the 60's (Columbia GP-25). |
| | CS-9984 (GP-25) - 20 Great Stars Perform 20 Great Hits of the 60's, Record 1 - Various Artists [2-70] Somewhere, My Love - Andy Williams/MacArthur Park - Percy Faith/Traces - Jerry Vale/What Kind Of Fool Am I? - Robert Goulet/I Say A Little Prayer - Johnny Mathis//Up, Up And Away - Charlie Byrd/I Wish You Love - Eydie Gorme/The Shadow Of Your Smile - Tony Bennett/Love Me With All Your Heart - Steve Lawrence/The Sounds Of Silence - Ray Conniff |
| | CS-9985 (GP-25) - 20 Great Stars Perform 20 Great Hits of the 60's, Record 2 - Various Artists [2-70] Lollipops And Roses - Doris Day/Little Green Apples - Jim Nabors/People - Aretha Franklin/This Is My Song - Andre Kostelanetz/Gentle On My Mind - Patti Page//Alfie - Barbra Streisand/Try To Remember - John Davidson/Hey Jude - Peter Nero/Wichita Lineman - O.C. Smith/Orange Blossom Special - Johnny Cash |
| | CS-9986 - Arizona - Mark Lindsay [2-70] (3-70, #36) First solo effort for the lead singer of Paul Revere & The Raiders. Arizona/Something/Sunday Mornin' Comin' Down/Love's Been Good To Me/Small Town Woman/First Hymn From Grand Terrace//Miss America/The Name Of My Sorrow/Leaving On A Jet Place/I'll Never Fall In Love Again/Man From Houston |
| | CS-9987 - I Am the Blues - Willie Dixon [2-70] Back Door Man/I Can't Quit You, Baby/The Seventh Son/Spoonful//I Ain't Superstitious/You Shook Me/I'm Your Hooche Cooche Man/The Little Red Rooster/The Same Thing |
| | CS-9988 - All Strung Out - Mongo Santamaria [2-70] Since You've Been Gone/Day Tripper/Sing A Simple Song/Ain't Too Proud To Beg/Do Your Thing/I Thank You//But It's Alright/Sweet Pea/I Heard It Through The Grapevine/Me And You, Baby (Picao Y Tostao)/Somebody's Been Messin' |
| | CS-9989 |
| | CS-9990 - Jud Strunk's Down East Viewpoint - Jud Strunk [3-70] David's Place/Goodbye Mr. Rags/Lions In The Park/Green Bay/Downeast Viewpoint/It Might Not Have Been This Way//Penny Millionaire/Mr. Bojangles/Allied Chemical Square/Children At Play/Self-Eating Watermelon |
| | CS-9991 - The Electric Lucifer - Bruce Haack [3-70] Electric To Me Turn/The Word (Narration)/Cherubic Hymn/Program Me/War/National Anthem To The Moon/Chant Of The Unborn//Incantation/Angel Child/Word Game/Song Of The Death Machine/Super Nova/Requiem |
| | CS-9992 - Tapestry - New York Electric String Ensemble [3-70] Allegro From A Sonata In G Minor By J.S. Bach/Geordie/Mate/Presto From A Sonata In D Major By Henry Purcell/Ray Can't Play The Piano Any More//Gervaise/Ariana/Spanish Harlem/Pompos From A Sonata In D Major By Henry Purcell/Tarantas |
| | CS-9993 - Thank the Lord - Chuck Wagon Gang [5-70] I Know My Lord's Gonna Lead Me Out/Heaven Is Nearer Since Mother Is There/Paradise Valley/Thank The Lord For His Marvelous Grace/Sing And Be Happy/When We All Get To Heaven//I'll Live On/If Today Were The End Of The World/I Am O'ershadowed By Love/Home At Last/Just Over In The Gloryland |
| | CS-9994 - The Lonesome in Me - Stonewall Jackson [5-70] Ship In The Bottle/Morals Of A Man/I Miss You Most In The Winter Time/Better Days For Mama/The Lonesome In Me/Thoughts Of A Lonely Man//"Never More" Quote The Raven/The Difference Between Going And Really Gone/Blues Plus Booze (Means I Lose)/The Harm You've Done/Somebody's Always Leaving |
| | Note: CS-9995 and CS-9996 were issued in the two-album Miles Davis set called Bitches Brew (Columbia GP-26). |
| | CS-9995 (GP-26) - Bitches Brew, Record 1 - Miles Davis [5-70] (5-70, #35) Pharaoh's Dance//Bitches Brew |
| | CS-9996 (GP-26) - Bitches Brew, Record 2 - Miles Davis [5-70] (5-70, #35) Spanish Key/John McLaughlin//Miles Runs The Voodoo Down/Sanctuary |
| | CS-9997 |
| | CS-9998 - I'll Never Fall in Love Again - Andre Kostelanetz [3-70] I'll Never Fall In Love Again/Jean/Arizona/Raindrops Keep Fallin' On My Head/Without Love//Come Saturday Morning/Hey There Lonely Girl/Midnight Cowboy/Early In The Morning/Blowing Away; Breaking Up Is Hard To Do/Leaving On A Jet Plane |
| | CS-9999 - Honey Come Back - Patti Page [3-70] I'll Never Fall In Love Again/Come Saturday Morning/Wonderful World Beautiful People/A Brand New Me/Early In The Morning//La La La/Something/Yester-Me, Yester-You, Yesterday/Winter World Of Love/Raindrops Keep Fallin' On My Head/Honey Come Back |