Amazon Album Discography
By Patrice Eyries, Mike Callahan, David Edwards and Randy Watts
Last update: April 7, 2010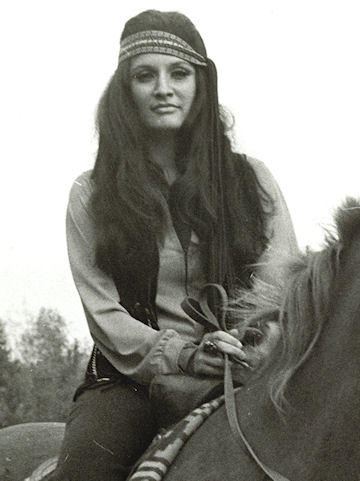 This Amazon label was a disco label, probably run by Bill Terrell, distributed by TK Productions (not to be confused with Shelby Singleton's SSS International subsidiary Amazon that had the hit "You, I" by the Rugbys). This Amazon label only released one album, along with one single and one disco single (on T.K. Disco). The single, "Baia"/"Brasilian Hustle" [Amazon 9501] by the Alice Street Gang (an instrumental disco funk band), was released in 1976.

The album and disco single were by Fantasia (featuring Peggy Santiglia), released in 1978. The recordings were done in Philadelphia by Bill Terrell, and mixed at Sigma Sound in New York City. The 12" disco single, "Sweet, Sweet City Rhythm/Summer in the City" [T.K. Disco 102] was followed by the album Sweet, Sweet City Rhythm [Amazon 400]. Peggy Santiglia was a former member of the Angels, and was the lead singer on the 1963 worldwide hit "My Boyfriend's Back."

None of the three releases on Amazon charted.


| | | | |
| --- | --- | --- | --- |
| | | | The Amazon label (far left) was multicolored, depicting a fantasy forest, with black lettering and "amazon" written in red stylized lettering on the top half of the label. The 45 label (center) was similar in design. The title track of the album was issued as a disco 12" single on T.K. Disco (near left). |



We would appreciate any additions or corrections to this discography. Just send them to us via e-mail. Both Sides Now Publications is an information web page. We are not a catalog, nor can we provide the records listed below. We have no association with Amazon or TK Records. Should you be interested in acquiring albums listed in this discography (which are all out of print), we suggest you see our Frequently Asked Questions page and follow the instructions found there. This story and discography are copyright 2010 by Mike Callahan.

AMAZON ALBUM DISCOGRAPHY
| | |
| --- | --- |
| Cover | Number - Title - Artist - [Release Date] Contents |
| | Amazon 400 Series: |
| | 400 - Sweet, Sweet City Rhythm - Fantasia Featuring Peggy Santiglia [1978] Fantasia- Carnival Medley/Sweet, Sweet City Rhythm/Summer In The City//Go On And Dance To The Music/Alice Street |
Back to the TK Records Story



Back to the Discography Listings Page



Back to the Both Sides Now Home Page