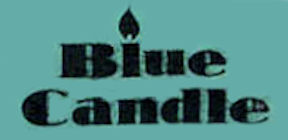 Blue Candle Album Discography
By Patrice Eyries, Mike Callahan, David Edwards and Randy Watts
Last update: April 11, 2010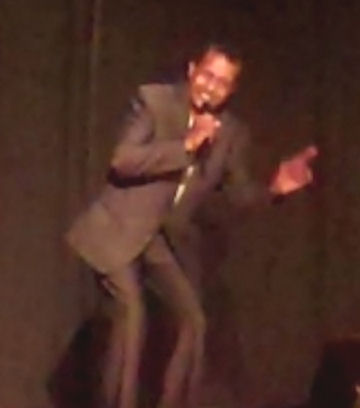 Blue Candle was an R&B/funk subsidiary of T.K. Records of Miami. It operated from 1972 to 1979. Blue Candle issued five albums and 22 known singles. Between 1972 and 1976, Blue Candle was a singles label, but without much success. The first single, issued in 1972, was "Funky Pants"/"Cutting Room" by the Ocean Liners [Blue Candle 1493]. It was the only single on the label for the group, but they soon became much more famous. The Ocean Liners were Betty Wright's tour band, including Jerome Smith (guitar), Anthony Turner (bass), Robert "Shotgun" Johnson (drums), and Ronald Smith (horn section leader). If some of these names sound familiar, they should. The group shortly after this recording became "The Sunshine Band" that joined Harry Casey and Rick Finch as "KC and the Sunshine Band."

The second group with a single on the label was All the People, featuring Robert Moore. They released "I Wish I Had A Girl Like You"/"A Fool In Love" [Blue Candle 1494], "Whatcha Gonna Do"/"Cramp Your Style" [Blue Candle 1496], and a solo effort by Robert Moore, "Tears Of The World"/"Jimmy Bo Charlie" [Blue Candle 1499]. None charted.

Oscar Weathers had already charted three times on the Top & Bottom label by the time he signed with Blue Candle in 1973. His first single, "Tell It Like It Is, Part 1" [Blue Candle 1498, 7/73], reached #51 on the R&B charts and #113 on the pop charts. His followup single, "Save Me"/"Let Me Talk" [Blue Candle 1501] didn't chart, and he moved on. Today Oscar and his wife Veronica are singing Christian music, which can be obtained from their web site.

Guitarist Nathaniel "Snoopy" Dean was another of the many T.K. session musicians. He released six singles on Blue Candle by 1976, then an album in 1977, Wiggle That Thing [Blue Candle 55057] that had none of his previous singles on it. Nor did Blue Candle release any singles from the album, strangely enough. Dean had played on records for George & Gwen McCrae and Jimmy "Bo" Horne, and written songs for other artists, but didn't have any chart hits of his own. But his singles were interesting and in demand by collectors. One such number was released in four parts across two singles, "Shake 'N' Bump, Parts 1 & 2" being on Blue Candle 1505, while "Parts 3 & 4" were on Blue Candle 1506. Dean died in 1998 from complications caused by diabetes.

Other artists having singles included Bobby & Clyde, Willie & Anthony, J.P. Robinson, Warren Thompson, Shirley Wahls, the Tom Washington Band, Joann Lewis, Jenny Nicholas, and Freak. Although these singles didn't sell a lot back in the day, today most of them have high collector interest and are selling for collectors' prices.


Paulette Reaves was the first artist on the label to merit an album, Secret Lover [Blue Candle 55055], which was released in 1976 and produced by Clarence Reid and Clay Cropper. Paulette was born and reared in Miami, the eighth child in a large family headed by Bishop Norman Reaves and his wife, Geraldine. She started out in gospel singing, and by the mid-1970s had moved into the Miami R&B scene. She signed with Blue Candle Records in 1976, with her first single being "Secret Lover"/"Love the Hell Out of Me" [Blue Candle 1514] followed by "Let Me Wrap You In My Love"/"Real Good Thing" [Blue Candle 1518], neither of which charted. Her next single, "Your Real Good Thing's About to Come to an End" [Blue Candle 1516], reached #89 on the R&B charts in 1977. TK's Clarence Reid not only produced her album but also wrote some of her material, such as her second chart hit "Jazz Freak" [Blue Candle 1526, 1/78, #88 R&B]. Her second album, All About Love [Blue Candle 55058] was released in 1977. Her fifth single, issued in 1978, was"Man Enough for Two"/"God Bless This Man of Mine" [Blue Candle 1528]. It missed the charts and was the last single released on the label. In 1981, she charted on the Dance charts with "Do It Again" [Dash 6001, 11/81, #22 Dance], another TK subsidiary, just as the TK empire was closing down.

Paulette Reaves recorded for several other labels in the 1980s, but without chart success. Paulette eventually married Walter Smith and had four children, one of them being NBA basketball player Josh Smith, a forward with the Atlanta Hawks. Today Paulette is again recording, this time back to her roots of gospel/Christian music. Her most recent albums (on Kasola Records) are My Time to Worship [2007] and From the Kitchen Sink to His Feet [2008], which are available from her web site.



The 13th floor was the second act to have an album on Blue Candle. They were a bass-heavy funk foursome made up of Lionel Greene (lead vocal, sax), Vincent Martin (guitar), Mitch Wadley (bass), and Donnell Wade (drums). Their producer was long-time music veteran and sax man Oliver Sain, who had managed Little Milton Campbell and Fontella Bass. It was probably the Little Milton connection that brought Sain to T.K., albeit briefly, as Milton was recording for another of the TK labels. Although the 13th Floor didn't have any chart hits, today their music is thought of as being in the "rare groove" genre, that is, obscure but collectible R&B records. They released two singles for the label, "Leanin'"/"Gino Laka Nani (What's Your Name)" [Blue Candle 1513] and "Get Up Y'All"/"Leanin'" [Blue Candle 1516].

The last album on Blue Candle was Get All You Want by Joey Gilmore [Blue Candle 55059]. Gilmore was another singer and session guitarist who played behind many of the hit artists of the day, but he also had his own blues band. He came to South Florida from the Ocala, Florida, area in the 1960s and never left. By 2006, his band won the competition in the International Blues Challenge to be named "The Best Blues Band in the World."


| | | | |
| --- | --- | --- | --- |
| | | | The Blue Candle album label (far left) was light blue with black lettering, with "Blue Candle" written in black lettering on the top half of the label. A small candle flame is above the "l" in "Blue". Bending around the bottom of the label was, "DISTRIBUTED BY T.K. PRODUCTIONS, INC. 495 S.E. 10th COURT, HIALEAH, FLORIDA 33010". Commercial singles (center left) had a similar label, while promotional copies (near left) had a white label with black print. |



By the way, the TK subsidiary described above has nothing to do with the Blue Candle Records label out of Linclon, Nebraska that put out the CD In Praise of You by Glenn Strickland in 2004 [Blue Candle 9848-2].

We would appreciate any additions or corrections to this discography. Just send them to us via e-mail. Both Sides Now Publications is an information web page. We are not a catalog, nor can we provide the records listed below. We have no association with Blue Candle or TK Records. Should you be interested in acquiring albums listed in this discography (which are all out of print), we suggest you see our Frequently Asked Questions page and follow the instructions found there. This story and discography are copyright 2010 by Mike Callahan.

BLUE CANDLE ALBUM DISCOGRAPHY
| | |
| --- | --- |
| Cover | Number - Title - Artist - [Release Date] Contents |
| | Blue Candle 55000 Series: |
| | 55055 - Secret Lover - Paulette Reaves [1976] Produced by Clarence Reid and Clay Cropper. Take Back Those Things I Said/Your Real Good Thing's About To Come To An End/There He Is/Let Me Wrap You In My Love//There's Fire Down Below/If You Don't See Me Again/Love The Hell Out Of Me/Secret Lover |
| | 55056 - Steppin' Out - The 13th Floor [1977] Produced by Oliver Sain. Sweet Thang/Teffany/Time And Place/Hang Loose/Steppin' Out//Sweet Lovely Girl/Get Up/Leanin'/Rise |
| | 55057 - Wiggle That Thing - Snoopy Dean [1977] Baby, Wiggle That Thing/Shake What You Got/Hot Thing/Walking On Air//Black Bird/Honey Put Your Trust In Me/Let Me Taste Your Love/We'll Try Again |
| | 55058 - All About Love - Paulette Reaves [1977] Jazz Freak/God Bless This Man Of Mine/Flesh/It's Hard To Dance (With A Broken Heart)//Sweet Bitter Love/I Forgot To Be Your Lover/We'll Try It Again/You Are My Star |
| | 55059 - Get All You Want - Joey Gilmore [1979] Funny Feeling/Way Down Baby/It's There/Let's Boogie On Down//Get All You Want/Give Me Your Love/Rhythm In My Bones, Part 1/Rhythm In My Bones, Part 2 |
Back to the TK Records Story



Back to the Discography Listings Page



Back to the Both Sides Now Home Page