Clouds Album Discography
By Patrice Eyries, Mike Callahan, David Edwards and Randy Watts
Last update: April 14, 2010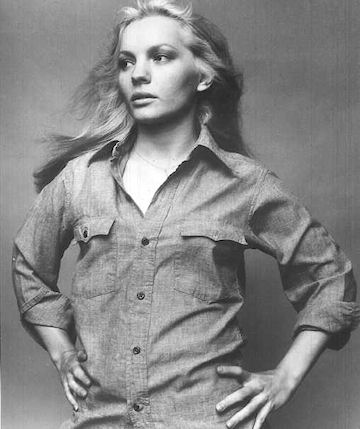 Clouds was a TK pop subsidiary with a miscellaneous roster of artists. Clouds released a total of twelve singles and ten albums.

The first single and first album on the label were by rock singer/pianist Chi Coltrane. Chi had had a #17 pop hit with "Thunder and Lightning" in fall, 1972 [Columbia 45640], but nothing much since. Chi was born in Racine, Wisconsin, and took up the piano at age 7. By 1966, the 17-year-old was playing in clubs in Chicago. From there, it was to Los Angeles to study for two years at Salter School of Music. She then toured and made appearances in Las Vegas, Chicago, and the Bahamas, and when "Thunder and Lightning" hit, the 23-year-old with long blonde hair was invited on television shows, including the Tonight Show, Mike Douglas, Merv Griffin, and the Midnight Special. She was also invited down to Rio as a guest for the Brazilian Music Festival. After two albums (and some Greatest Hits compilations) and four singles on Columbia, they decided not to renew her contract. She signed with T.K.'s new Clouds subsidiary, and recorded an album backed by luminaries such as Jennifer Warnes, but to no avail. Her single, "What's Happening to Me (It's a Spell)" [Clouds 10] didn't chart, and neither did her album, Road to Tomorrow [Clouds 8801]. So she moved to Europe, where she was voted Best Female Artist for two years straight. She released several albums in Europe in the 1980s that charted there. She returned to the U.S. in the 1990s and has recently been recording and touring again.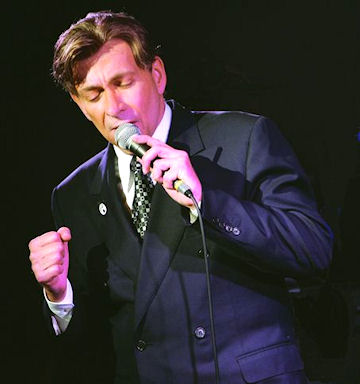 The second single on Clouds was by blue-eyed soul singer/songwriter Bobby Caldwell, "What You Won't Do for Love" [Clouds 11], which turned out to be the label's biggest hit, reaching #9 on the Billboard Hot-100 and #6 on the R&B charts in early 1979. He followed that with three more chart hits for Clouds, and five more for other labels after Clouds closed down. His later Clouds hits included "Can't Say Goodbye" [Clouds 15, 5/79, #103 pop/#36 R&B], "My Flame" [Clouds 18, 9/79, #40 R&B], and "Coming Down from Love" [Clouds 21, 4/80, #42 pop/#28 R&B]. Caldwell was born in Manhattan to parents who were in show business, but grew up in Memphis and Miami. In addition to his own chart hits, and his songs which have appeared in several movie soundtracks, he has written songs for Chicago, Boz Scaggs, Peter Cetera & Amy Grant, Neil Diamond, and Al Jarreau. Caldwell recorded two albums for the Clouds label, Bobby Caldwell [Clouds 8804] and Cat in the Hat [Clouds 8810]. He is currently still touring, and is very popular in Japan. (Note: This is not the same Bobby Caldwell who was the drummer in the groups Captain Beyond and Armageddon and backed Johnny Winter and Rick Derringer.)

Ish "Angel" Ledesma, guitarist/vocalist and leader of the Latin disco/rock/funk group Foxy, had three singles and an album on Clouds, attributed to just "Ish." Although Ish had scored chart hits with Foxy, and with other groups later, his time with Clouds yielded no such success. His first two singles included "Faster Than a Speeding Bullet"/"Don't Stop" [Clouds 13] and "Julie"/"Don't Stop" [Clouds 16], which were all included on his album Ish [Clouds 8808], released in 1979. In 1981, just as the label was closing down, Ish had the last single, "Number One" [Clouds 22]. Later in the 1980s, Ish formed and had top-30 hits with the groups Oxo ("Whirly Girl") and Company B ("Fascinated").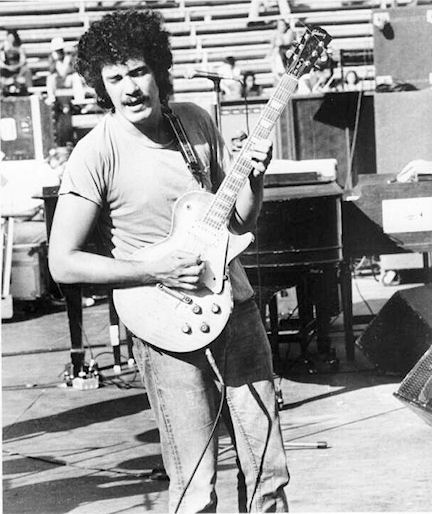 Clouds 14 was a single by pianist/vocalist Steve Gibb, "Don't Blame It on Love"/"Whiskey Dreams and Nursery Rhimes", taken from his album Let My Song [Clouds 8807]. Neither charted. Nor did a novelty single offering, "Tip Toe to the Gas Pumps"/"Hickey on Your Neck" by Tiny Tim [Clouds 17], out in time for the 1979 gas crisis. Unfortunately, by this time Tiny Tim's shtick had worn somewhat thin.

Rock guitar legend Mike Bloomfield recorded a late 1970s curio album for Clouds called Captain Talent and the Originals [Clouds 8805, 1978]. For the record, the group included Michael Bloomfield (vocals, guitars, keyboards, percussion, background vocals), Bob Jones (vocals, guitar, drums, percussion, background vocals); Mark Naftalin (accordion, keyboards, synthesizer); Clay Cotton (clavinet, keyboards); Ted Ashford (keyboards), saxophonists Ray Loecklie, Dennis Marcellino, Ray Loeckle and Jerry Martini; trumpeters Max Haskett and Cal Lewiston; trombonists Andrew Goldstein and Chuck Bennett; and vocalists Marcia Ann Taylor, Anna Rizzo, David Shorey, Roger Troy and Nick Gravenites. It was recorded in San Francisco, and includes an unexpected instrumental version of Leo Sayer's 1977 hit "When I Need You."

The last artist with both a single and an album on Clouds was Freddy Henry, who had "Tell Her" (a duet with Betty Wright)/"Elayne" [Clouds 19] as well as the album Get It Out in the Open [Clouds 8809].

Surprisingly, Clouds put out three albums which didn't merit any singles, all by obscure artists: April Fool by Horrel McGann [Clouds 8802], the eponymous Wild Oats [Clouds 8803], and Eye of the Tiger by Tiger Tiger [Clouds 8806]. The label closed down in 1981 with the rest of the T.K. empire.



| | | |
| --- | --- | --- |
| | | The clouds 45 label (far left) was blue with black print, with a logo at the top that consisted of a large and two small clouds, with the label name written on the clouds in neon-like orange lettering. Early promotional labels were white with black print, with "CLOUDS" written in block letters at the top. Later promotional singles used the regular label with a small promotional overprint. |
| | | The first, and main, Clouds album label (far left) was blue with many white clouds over a green palm tree island and "Clouds" written at a 45-degree angle in orange neon-like lettering on the top half of the label. The second Clouds label (near left), used for the last two albums only, switched to a design similar to the 45 label design, with only one large cloud and two small clouds on the top half of the label, without the island at the bottom. Some labels display the following text written in the form of an arc at the bottom of the label: "Distributed by T.K. Productions, 495 S.E. 10th Ct, Hialeah, Florida 33010". |
| | | Clouds issued a heart-shaped, red colored-vinyl single of Bobby Caldwell's "What You Won't Do For Love"/"Love Won't Wait" as Clouds CL-HSS-1. The heart-shaped disc was also issued in black vinyl. The 10-inch cover shows a drawing of the disc inside. The drawing uses the album label and shows heart-shaped grooves bending around a heart-shaped label (which would make the record somewhat hard to play!). The record inside has the regular round 45 label with the regular circular grooves. |



We would appreciate any additions or corrections to this discography. Just send them to us via e-mail. Both Sides Now Publications is an information web page. We are not a catalog, nor can we provide the records listed below. We have no association with Clouds or TK Records. Should you be interested in acquiring albums listed in this discography (which are all out of print), we suggest you see our Frequently Asked Questions page and follow the instructions found there. This story and discography are copyright 2010 by Mike Callahan.

CLOUDS ALBUM DISCOGRAPHY
| | |
| --- | --- |
| Cover | Number - Title - Artist - [Release Date] Contents |
| | Clouds 8800 Series: |
| | 8801 - Road to Tomorrow - Chi Coltrane [1977] What's Happening To Me (It's A Spell)/Less Than The Best/One Man Woman/Ooh Baby/I'm Ready To Love Again//Slow Driver/Changes/Belle Amie/You/Road To Tomorrow |
| | 8802 - April Fool - Horrel McGann [1977] My Wedding Song/My Dixie/I Miss Philadelphia/Dem Bowling Blues/The Shame Of Greenville//Gambler's Lament/Honey In The Negev/Growing Your Own/Colony Music/Dad's Song |
| | 8803 - Wild Oats - Wild Oats [1977] I'll Love You Always (Prelude)/I'll Love You Always/All I Think About Is You/Heartache/I Can't Win//Friendship (Is So Hard To Find)/Lady I'm Waitin'/Lovely Woman/Take Off For The Sky/Goodbye |
| | 8804 - Bobby Caldwell - Bobby Caldwell [1978] (8-78, #21) Also issued on gold vinyl. Special To Me/My Flame/Love Won't Wait/Can't Say Goodbye//Come To Me/What You Won't Do For Love/Kalimba Song/Take Me Back To Then/Down For The Third Time |
| | 8804 - What You Won't Do for Love - Bobby Caldwell [1979] Reissue of Bobby Caldwell, above. Special To Me/My Flame/Love Won't Wait/Can't Say Goodbye//Come To Me/What You Won't Do For Love/Kalimba Song/Take Me Back To Then/Down For The Third Time |
| | 8805 - Count Talent and the Originals - Michael Bloomfield [1978] Love Walk/You Was Wrong/Peach Tree Man/Sammy Knows How To Party/When I Need You//I Need Your Loving/Bad Man/Saturday Night/You're Changin'/Let The People Dance |
| | *8806 - Eye of the Tiger - Tiger Tiger [1978] Because The Night/Brown Girl/Hot And Cold, On And Off Love Affair/(I Can't Get No) Satisfaction/I Feel Good/I've Got To Have You/Promiscuous Girl/Runaway |
| | 8807 - Let My Song - Steve Gibb [1979] She Believes In Me/What Could You Know About Love/Tell Me That You Love Me/Whiskey Dreams And Nursery Rhymes/If I Ever Had To Say Goodbye To You//Don't Blame It On Love/Look What You've Done/Just An Ordinary Man/Rock Me Off/Me And You |
| | 8808 - Ish - Ish [1979] Let's Make Love/Superthriller (Super-Thrilling-Me!)/A Lover A Day/Faster Than A Speeding Bullet/Don't Stop//Please/Julie/Deep Down I'm Funky/Babe/Peak/I Want You |
| | Note: Label changes here to the second label design, similar to that used on the singles. |
| | 8809 - Get It Out in the Open - Freddy Henry [1979] I Can't Quit Your Love/The Love We Had (Stays On My Mind)/Tell Her (Freddy Henry & Betty Wright)/Tryin' To Live My Life Without You/I Die A Little Each Day//Get It Out In The Open/San Diego Serenade/Love Stop/Elayne |
| | 8810 - Cat in the Hat - Bobby Caldwell [1980] (3-80, #113) Coming Down From Love/Wrong Or Right/To Know What You've Got/You Promised Me//It's Over/Open Your Eyes/Mother Of Creation/I Don't Want To Lose Your Love |
Back to the TK Records Story



Back to the Discography Listings Page



Back to the Both Sides Now Home Page