Dash Album Discography
By Patrice Eyries, Mike Callahan, David Edwards and Randy Watts
Last update: April 17, 2010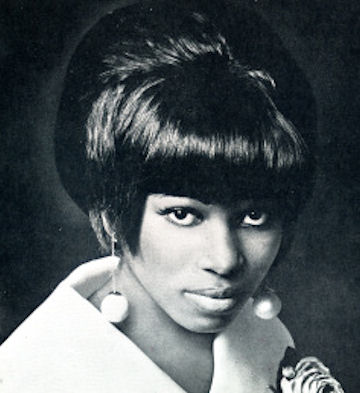 Dash was a TK subsidiary started in 1971, although for the first five years they were essentially a singles label, and an unsuccessful one at that. The early logo indicates that the meaning of "dash" that they had in mind was not the "running fast" definition, but rather the grammatical punctuation, since there is a dash under the word "Dash" in the logo. When disco came to popularity, the punctuation meaning sounded a bit stodgy, so they changed the logo to one with lightning bolts, changing their minds about what "Dash" meant.

It is clear that the Henry Stone/Steve Alaimo studio crew of Willie Clark, Willie "Little Beaver" Hale, and Clarence Reid had a lot to do with the early records on the Dash label. Helen/Helene Smith had the first and fourth singles on the label, "My Love Ain't Good to Me"/"You Never Say You Love Me" [Dash 5001, 1971] and "I Tried to Be Good to You"/"Help Me to Keep What I've Got" [Dash 5004, 1972]. Helene had been recording for Willie Clarke and Clarence Reid since 1964, first on Miamian Steve Palmer's Blue Star label, then on Henry Stone's Dade label in that year with "Demonstrate Your Love"/"Somebody Tell Me" [Dade 1853], and on Clarence Reid's Reid label with "You Got to Do Your Share"/"Willing and Able" [Reid 1853]. Unfortunately, of the thirteen singles Helene recorded before she signed with Dash, only one charted, "A Woman Will Do Wrong" [Phil-L.A. of Soul 300, 8/67, #20 R&B/#128 pop]. Nor did her two singles on Dash change her fortunes, and it appears the Dash singles were her last.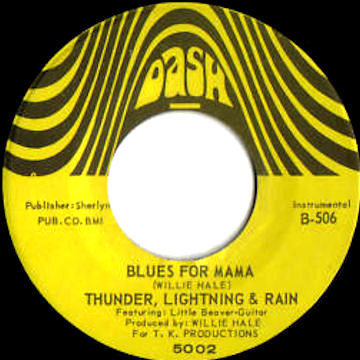 The second single released on Dash was "Let's Stay Together"/"Blues For Mama" by Thunder, Lightning & Rain [Dash 5002]. The group was an instrumental trio made up of Willie "Little Beaver" Hale on guitar, Ron Bogdon on bass, and Robert Ferguson on drums. "Let's Stay Together," a cover of the Al Greene hit, was produced by Willie Hale and Rick Finch. The group also had "Super Funky, Parts 1 & 2" [Saadia 1609] in 1971, but they were a short-lived group.

Two more artists on Dash were siblings of Betty Wright, who had been recording for Stone/Alaimo/Clarke/Reid/Hale on the Alston label for several years. The third single on Dash, "Confusion"/"Beautiful World" [Dash 5003], was by "Leno Phillips," who actually was Phillip Wright, Betty's brother. Betty's mother, who played guitar, along with Betty, her brother Phillip, and her sister Jeanette, made up the family singing group the Echoes of Joy when the kids were young. By the time Betty was in high school, she was already recording professionally. Phillip and his sister Jeannette (Holloway) eventually also signed with Henry Stone, and recorded for the Dash label. Phillip had two singles as Leno Phillips, including "I Like My Birdie" [Dash 5025], before reverting to his given name with "Keep Her Happy" [Dash 5031]. His sister Jeanette Holloway made but one record for Dash, "I Won't Be Around"/"You Got To Give A Little" [Dash 5011].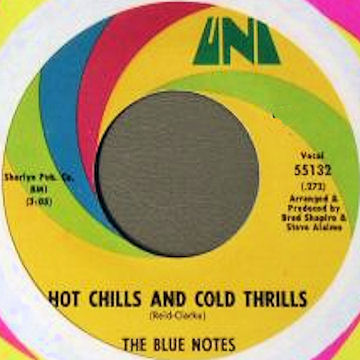 The Blue Notes had been a group recording since the 1950s. Harold Melvin, once the lead singer, changed the name of the group from the Charlemagnes to the Blue Notes in 1954. They had had two minor hits, "My Hero" [Val-ue 213, 10/60, #19 R&B/#78 pop] and "Get Out (And Let Me Cry)" [Landa 703, 1/65, #38 R&B/#125 pop]. The group had gone through several lead singers including Bernard Williams, and by the time they reached Henry Stone and Steve Alaimo in 1969, John Atkins was singing lead. They recorded a single for Stone, "Hot Chills and Cold Thrills," written by Clarence Reid and Willie Clarke and produced by Steve Alaimo and Brad Shapiro, with the flip being "Never Gonna Leave You." Stone placed the record with the Uni label [Uni 55132], credited to "The Blue Notes." It didn't sell, but in 1972 the group signed with Philadelphia International, where they were now billed as "Harold Melvin & the Blue Notes" with new lead singer Teddy Pendergrass. When they hit it big with "I Miss You" [Philadelphia International 3515], Stone, always alert for an opportunity, reissued the Uni single as Dash 5005, now credited to "Harold Melvin & the Blue Notes." It didn't sell this time, either. The group, however, became hugely popular, with more than 20 additional chart records by 1984, including the #1 R&B discs "If You Don't Know Me By Now" [Philadelphia International 3520], "The Love I Lost" [Philadelphia International 3533], and "Wake Up Everybody" [Philadelphia International 3579]. Also, lost as an album track that oddly was never released as a single, was the great original version of "Don't Leave Me This Way," a #1 pop/#1 R&B single a year later for Thelma Houston.

Also notable in the early Dash singles discography are a couple of singles by "the Blow Flys", including a funky part-rap, part-instrumental number called "Funky in the Hole" backed with "Funky" [Dash 5007] and "Cookie Man, Parts 1 & 2" [Dash 5009]. This, of course, was Clarence Reid with Willie Clarke and some studio musicians and singers. Clarence Reid (as himself) also had two singles on Dash, "Winter Man"/"Funky Party" [Dash 5012] and "Rockin' Chair"/"When My Daddy Rode the West" [Dash 5014]. Other Dash artists before 1976 included Don Hollinger, the Spacemen, Dirty Red Morgan, Ann Sexton, Wildflower (whose records were also credited to Wild Flower or the Wildflowers), and John McArthur (also credited as John Henry McArthur and John "Rootmat" McArthur).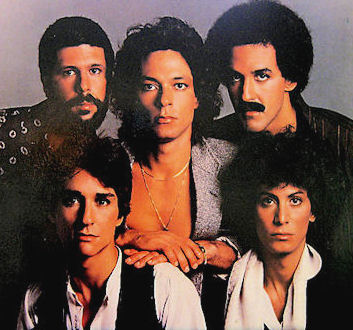 In 1976, things started changing for the Dash label. They signed a new group, Foxy, that was made up of five Miami guys, four of whom had come to the U.S. in 1959 when Castro took over Cuba. One of them, percussionist Richie Puente, was the son of famed bandleader Tito Puente. The others were vocalist/guitarist Ish "Angel" Ledesma, keyboardist Charlie Murciano, bassist Arnold Pasiero, and drummer Joe Gaido. They specialized in Latin disco music, and their first single, "Get Off Your Aahh! And Dance (Part 1)" [Dash 5022], released in the spring of 1976, made #39 on the R&B charts and #16 on the Dance charts, the first single ever to chart for Dash. Dash, up until this time a singles label, put out their first album, Foxy [Dash 30001], but only released the one single from it. Foxy's next single, released a year later, was "The Way You Do the Things You Do" [Dash 5036/T.K. Disco 41], which was not on an album. The song made #5 on the Dance charts.

Dash released Foxy material sparingly. A little over a year after "The Way You Do the Things You Do," in June, 1978, Foxy released "Get Off" [Dash 5046/T.K. Disco 88], which reached #1 on the R&B charts, #9 on the pop charts, and #18 on the Dance charts. This prompted another album, titled Get Off [Dash 30005], and for this album Foxy added vocalist Carlo Driggs, lead singer for Kracker, as a (temporary) sixth member. Like the first album, only one single was released from Get Off, the title track.

Foxy's next single, "Hot Number" [Dash 5050/T.K. Disco 191], was released in February, 1979, and reached #4 R&B, #21 pop, and #26 on the Dance charts. An album, Hot Numbers [Dash 30010] was duly released in April. This time, in May a second single was released from the album, and failed to make any charts: "Headhunter"/"Lady of the Streets" [Dash 5053]. Dash came back in September with another effort by Foxy, "Rrrrrrock" [Dash 5054/T.K. Disco 412, which reached #22 on the R&B charts and #60 on the Dance Charts. The single was included on the group's fourth album, Party Boys [Dash 30015], but again two followup singles failed. A fifth and last album, Live [Dash 30016] contained a live version of "Party Boys" [Dash 5063/T.K. Disco 442], which made #24 on the Dance charts.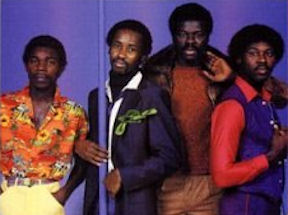 Also in 1976, Dash signed their second hitmaking group: the T-Connection. The T-Connection was a disco/funk group from Nassau, Bahamas. The group was made up of brothers Theo (vocals, keyboard) and Kirk Coakley (bass), guitarist Dave Mackey and drummer Tony Flowers. Their first single, "Disco Magic" [Dash 5030/T.K. Disco 2] reached #10 on the Dance charts in the summer of 1976. Their followup, released in March, 1977, was "Do What You Wanna Do" [Dash 5032/T.K. Disco 24], which went to #1 on the Dance charts, #15 R&B, and #46 pop. An album, Magic [Dash 30004], followed shortly thereafter, containing both the hits. Their third single, "On Fire" [Dash 5041/T.K. Disco 59], was released in November, 1977, was another top-10 dance single, making #5, as well as #27 R&B and #103 pop. Another album followed, On Fire [Dash 30008], from which their fourth single, and fourth straight top-10 dance song, was taken: "Let Yourself Go" [Dash 5044/T.K. Disco 82, 4/78, #7 Dance]. Next, making it five for five on the dance chart top-10, was "At Midnight" [Dash 5048/T.K. Disco 121, 1/79, #3 Dance/#32 R&B/#56 pop]. A self-titled album, their third, was issued about the same time, and their next single, "Saturday Night" [Dash5051, 3/79, #28 R&B] pulled from that. Their final two (non- charting) singles were taken from their fourth and last Dash album, Totally Connected [Dash 30014], released late in 1979. Along the way, the group expanded to five, then six members.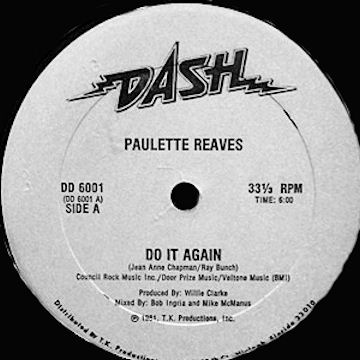 A few other artists on Dash had chart records. Kebekeletrik hit with "Magic Fly" [Dash 5037/T.K. Disco 49, 6/77, #9 Dance], the Rice and Beans Orchestra with "You've Got Magic" [Dash 5040/T.K. Disco 56, 10/77, #11 Dance], and Scott Allan, who had "I Think We're Alone Now/Will You Love Me Tomorrow" [Dash 5055, 11/79, #21 Dance]. Then, near the very end of the label's life, just before T.K. filed for bankruptcy, Paulette Reaves had a #22 hit on the dance charts with "Do It Again" [Dash 801 (7")/Dash 6001 (12"), 11/81]. This was interesting because up to this point, all the 12-inch singles were issued on T.K. Disco, and this was the first out on Dash itself. The disco single was issued with various color labels, including grey, blue, and green.

Other artists on the Dash label included Kracker (who had an album but no singles), Saxton Kari & the T.K. Orchestra, Obatala (who had a single and an album), Rumpus, Wild Honey, Ricky Collins, the Stylistics (who had both a single and an album), Gail Eason, Total Unity, King Tutt, the Music Makers, Asha (who had an album but no singles), Charles Johnson, Vicki Anderson, and Wanda "Star" Williams.



| | | |
| --- | --- | --- |
| | | The first Dash 45 label (far left), starting in 1971, was yellow with black print, with the Dash logo at the top. By mid-1976, the 45 label changed to blue (near left) with the same graphics, similar to the album label at the time. |
| | | The first Dash album label (far left) was pale blue with black print, with the "DASH" logo at the top of the label. This label was used up to and including #30005. Some of the Dash promotional labels had a white label with plain block lettering for the label name (near left). |
| | | In mid-1978, the label changed to a label (far left) showing a sunset sky scene, with two geese flying. Between the geese is the label name "DASH" decorated with lightning-bolt-like ends. Most of the album releases display the following text bending around the bottom of the label: "DISTRIBUTED BY T.K. PRODUCTIONS, INC. 495 S.E. 10th COURT, HIALEAH, FLORIDA 33010". The singles changed to a label with corresponding graphics (near left). |
| | | In late 1981, Dash issued its first 12-inch single on the Dash label itself. It was released in various color labels, including the green and blue shown here, and the grey shown in the story above. |



We would appreciate any additions or corrections to this discography. Just send them to us via e-mail. Both Sides Now Publications is an information web page. We are not a catalog, nor can we provide the records listed below. We have no association with Dash or TK Records. Should you be interested in acquiring albums listed in this discography (which are all out of print), we suggest you see our Frequently Asked Questions page and follow the instructions found there. This story and discography are copyright 2010 by Mike Callahan.

DASH ALBUM DISCOGRAPHY
| | |
| --- | --- |
| Cover | Number - Title - Artist - [Release Date] (Chart) Contents |
| | Dash 30000 Series: |
| | 30001 - Foxy - Foxy [1976] You Make Me Hot/People Fall In Love (While Dancing)/Get Off Your Aahh! And Dance//Baby I'm Leaving/What's It Take/Let's Love |
| | 30002 - Rice & Beans Orchestra - Rice & Beans Orchestra [1976] The Blue Danube Hustle (Part 1)/Disco Dancing/Our Love Concerto/Symphonic Salsa//Rice And Beans Theme/Catano Ferry/Vereda Tropical/The Blue Danube Hustle (Part 2) |
| | 30003 - Hot - Kracker [1976] This cover — showing the lower half of a woman in dark stockings sitting on the edge of a chair holding a melting red popsicle between her legs — may have been withdrawn, as copies of this record are known in plain white covers. Woman/Live And Be Happy/Lucky Are Those/Lady Of My Life//Alarm Clock Blues/Back In My Arms Again/Looney Tunes/Gentleman Of Men |
| | 30004 - Magic - T-Connection [1977] (5-77, #109 pop/#32 R&B) Do What Ya Wanna Do/Disco Magic/Go Back Home//Got To See My Lady/Crazy Mixed Up World/Mothers Love/Monday Morning/Peace Line |
| | 30005 - Get Off - Foxy [1978] (7-78, #12 pop/#3 R&B) Tena's Song/Ready For Love/Madamoiselle/You//Get Off/Lucky Me/Goin' Back To You/It's Happening |
| | Note: Label design changes here from plain blue label to the label showing a sky scene with geese flying. |
| | 30006 - Obatala - Obatala [1978] April/In And Out Of Love/Shades Of September/Disco Party//Funk-A-Fried/Tight-Rope/Work It Out |
| | 30007 - Cross Over - Rice & Beans Orchestra [1978] You've Got Magic/Music In The Air/Midnite Gossip/Love Is On My Mind//Dancing Vibrations/Coconut Groove/Peel A Banana |
| | 30008 - On Fire - T-Connection [1977] (1-78, #139 pop/#40 R&B) On Fire/Prisoner Of My Mind/Lady Of The Night/Watching You//Let Yourself Go/Groove To Get Down/Cush (Instrumental)/Playin' Games |
| | 30009 - T-Connection - T-Connection [1978] (1-79, #51 pop/#20 R&B) Funkannection/Coming Back For More/Funky Lady/Don't Stop The Music//Saturday Night/At Midnight/Midnight Train/Love Supreme |
| | 30010 - Hot Numbers - Foxy [1979] (4-79, #29 pop/#10 R&B) Headhunter/Devil Boogie/Give Me A Break/Nobody Will Ever Take Me Away From You/Chicapbon-Chicapbon//Hot Number/Lady/Give Me That Groove/Lady Of The Streets |
| | 30011 - L'Indiana - Asha [1979] I'm Gonna Dance (Midnight Mix)/Mr. Moonlight (Midnight Mix)/Music Machine (Dedication To Studio 54) (Midnight Mix)//I'll See You Around/Legend Of Thais/There Is A Party Tonight |
| | 30012 - |
| | 30013 - The Lion Sleeps Tonight - Stylistics [1979] The Lion Sleeps Tonight/Sunday In The Chapel (Featuring Russell Thompkins Jr. & Airrion Love)/Make Believe/Where You Are//Fly!/School For Lovers/We'll Live The Good Life Together/Music Is Another Word For Love (Featuring Russell Thompkins Jr. & Airrion Love) |
| | 30014 - Totally Connected - T-Connection [1979] (10-79, #188 pop/#38 R&B) Totally Connected/Ecstasy/Let's Do It Today/I Like Funkin' With You//Choosing/That's Love/Danger Zone/Born To Boogie |
| | 30015 - Party Boys! - Foxy [1979] Girls/Let's Be Bad Tonight/Sambame' Rio/I Belong To You/She's So Cool//I Can't Stand The Heat/Rrrrrrock/Fantazy/Pensando En Ti/Party Boys |
| | 30016 - Live - Foxy [1980] Party Boys/Please/Girls/She's So Cool/Hot Number/Rrrrrrock//Sex Symbol/Ba Ba Cool/Banshee/Gimme What Ya' Got/Get Off |
Back to the TK Records Story



Back to the Discography Listings Page



Back to the Both Sides Now Home Page