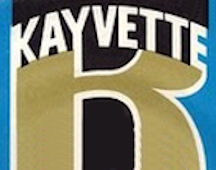 Kayvette Album Discography
By Patrice Eyries, Mike Callahan, David Edwards and Randy Watts
Last update: April 23, 2010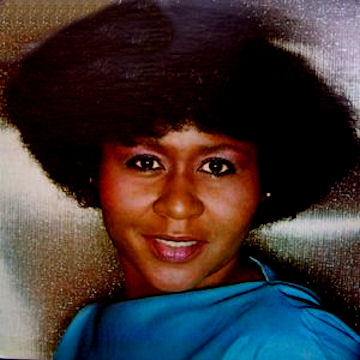 Kayvette was a small label co-owned by Brad Shapiro, who did a lot of production for T.K. The Kayvette label started in 1975, and lasted until 1980 or so. The label distribution was handled by T.K. Productions. Kayvette issued 19 singles and four albums. The label had an odd success story, as nine of their first eleven singles charted, then none of the last eight. Fourteen of their 19 singles were by just two artists, Jackie Moore and the Facts of Life (formerly, Gospel Truth).

Their first artist was Jackie Moore, whose "Make Me Feel Like a Woman" [Kayvette 5122] was the label's first release. It made #6 on the R&B charts in the summer of 1975. She followed that success with four more chart singles, "Puttin' It Down to You" [Kayvette 5124, 12/75, #37 R&B], "It's Harder to Leave" [Kayvette 5125, 6/76, #74 R&B], "Disco Body (Shake It to the East, Shake It to the West)" [Kayvette 5127, 10/76, #36 R&B], and "Make Me Yours" [Kayvette 5129, 4/77, #72 R&B]. At that point, Jackie Moore signed with Columbia, and had several more chart hits. By 1979, when things weren't going so well any more and Jackie Moore was making hits on Columbia, Kayvette put out two more Jackie Moore singles from unreleased material or albums, but both failed.


The second single on Kayvette was "Uphill Peace of Mind"/"If You Can Give You Can Get" by the Gospel Truth. It didn't chart. The Gospel Truth was a vocal group managed and produced by Millie Jackson. After the unsuccessful single, all agreed that a change of name was in order, and the group became the Facts of Life. Their next single, "Caught in the Act (Of Gettin' It On)" [Kayvette 5126], made #13 on the R&B charts in the spring of 1976. The next single, "Sometimes" [Kayvette 5128] did even better, making #3 R&B and #31 pop after its release in late 1976. Then four more singles sank without a trace. The group was Jean Davis (sister of Tyrone Davis), Keith Williams (formerly with the Flamingos and the Imperials), and Chuck Carter.

By mid-1977, all the singles released on Kayvette had been by either Jackie Moore or the Gospel Truth/Facts of Life, and six of the seven had charted. The next single, Kayvette 5130, was "All Because of Your Love" by veteran Otis Clay, and it, too, charted, making #44 R&B in the summer of 1977. A September release, "I Can't Understand" by the Meadows Brothers [Kayvette 5132], made #76 on the R&B charts, but that was the last chart hit for Kayvette.

The only other artists on Kayvette after 1977 were Brandye, a female vocal trio produced by Brad Shapiro, and the Citizen Band, who had the last single on the label [Kayvette 5141].



| | | |
| --- | --- | --- |
| | | The Kayvette album label (far left) was beige, blue and black with black lettering and "KAYVETTE" written in white lettering in the form of an arc on the top half of the label, above a big "K" logo. The singles (near left) used a similar label, but with gold instead of beige. |


We would appreciate any additions or corrections to this discography. Just send them to us via e-mail. Both Sides Now Publications is an information web page. We are not a catalog, nor can we provide the records listed below. We have no association with Kayvette or TK Records. Should you be interested in acquiring albums listed in this discography (which are all out of print), we suggest you see our Frequently Asked Questions page and follow the instructions found there. This story and discography are copyright 2010 by Mike Callahan.

KAYVETTE ALBUM DISCOGRAPHY
| | |
| --- | --- |
| Cover | Number - Title - Artist - [Release Date] Contents |
| | Kayvette 800 Series: |
| | 801 - Make Me Feel Like a Woman - Jackie Moore [1975] At The Top Of The Hill/Make Me Feel Like A Woman/Heart Be Still/Old Time Sake/Puttin' It Down To The Way//Tired Of Hiding/Hurtin' Inside Out/The Bridge That Lies Between Us/Never Is Forever/Singing Funky Music Turns Me On |
| | 802 - Sometimes - Facts of Life [1977] (4-77, #33 R&B/#146 pop) Sometimes/Caught In The Act (Of Getting It On)/Bitter Woman/Lost Inside Of You/Looks Like We Made It//A Hundred Pounds Of Pain/Uphill Peace Of Mind/What Would Your Mama Say?/Givin' Me Your Love/That Kind Of Fire/Love Is The Final Truth |
| | 803 - A Matter of Fact - Facts of Life [1978] (6-78, #54 R&B) Did He Make Love To You/We Can't Hide It Anymore/He Ain't You/Do You Wanna Make Love//I'm Way Ahead Of You/You Always Get Your Way/It's Only A Matter Of Time/This Ain't No Time To Sleep Apart/Dr. Feelgood |
| | 804 - Crossover to Brandye - Brandye [1978] Crossover Acappella/You Accuse Me/I Love The Way You Love/How Long/Mr. Mistery//Rhythm Of Love/Curiosity/One Woman's Trash/I Can't Weigh My Love |
Back to the TK Records Story



Back to the Discography Listings Page



Back to the Both Sides Now Home Page