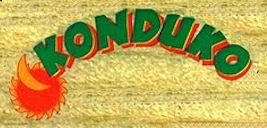 Konduko Album Discography
By Patrice Eyries, Mike Callahan, David Edwards and Randy Watts
Last update: April 24, 2010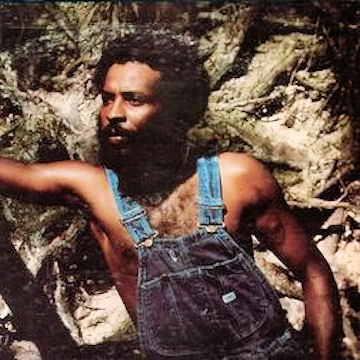 The Konduko label was founded in 1974 and owned by Noel G. Williams, aka King Sporty. Williams was a Jamaican street deejay, producer, and reggae musician, at one time working with Bob Marley. Williams is credited with helping to develop the Miami rap/electrobass sound. Williams recorded on Konduko both as King Sporty and as Noel Williams. In the 1980s, Williams married Betty Wright, one of the artists who recorded for Henry Stone and T.K. Productions.

The label was distributed by T.K. Productions from 1974-1979, then distributed thereafter independently or after 1987 by Vision Records. The label issued vinyl records, mostly 12" disco singles, well into the late 1980s, and is still in business today as Tashamba Records in Miami. Most of the issues on Konduko are quite pricey today for collectors.

Artists on the label also included Phillip & Lloyd (Phillip James and Lloyd Campbell, who had an album called The Blues Busters [Scepter 5121] in 1976), Charles Rousseau, the Prolifics, Der Mer, the Extra Funk Factory, Harris Mazyck, Fashion Funktion, Ronnie Keaton (with the Ocean Liners), Reanna Coleman, Classy III, the Family Factor, the Youth MC's, J. Griffin, Smoove Matty Matt, Robert Thompson, Connie Case, the Extras, and Chuck Armstrong, who had had a single chart on the R&R label in 1976 ("Give Me All Your Sweet Lovin'" [R&R 15313, #75 R&B]).

While the albums issued under T.K. distribution had a reasonable (if awkward) numbering system, singles and albums issued later had no consistent numbering system, making a complete discography for Konduko problematic. For example, some singles, like the Ronnie Keaton single shown below, were not even numbered at all, while others, such as the King Sporty single pictured below, had numbers such as "X00".



| | | |
| --- | --- | --- |
| | | The first Konduko album label (far left) was grey with black lettering and "KONDUKO" written in black lettering in the form of an arc on the top half of the label, with a small logo depicting a quarter moon and a sun on the left side of the label. The following text bends around the bottom of the label: "DISTRIBUTED BY T.K. PRODUCTIONS, INC. 495 S.E. 10th COURT, HIALEAH, FLORIDA 33010". The corresponding singles design (near left) was first green (as in the 1974 single pictured), then later grey with black print, with the same logo design. |
| | | The second Konduko label (far left) was brown with a wood grain pattern, with black lettering and "KONDUKO" written in green lettering in the form of an arc on the top half of the label, with a small logo depicting an orange quarter moon and a red sun on the left side of the label. The following text bends around the bottom edge of the label: "International Sounds & Films 1070 N.W. 30t St.-Miami, Florida 33127." Singles released during this time (near left) had corresponding labels. |


We would appreciate any additions or corrections to this discography. Just send them to us via e-mail. Both Sides Now Publications is an information web page. We are not a catalog, nor can we provide the records listed below. We have no association with Konduko or TK Records. Should you be interested in acquiring albums listed in this discography (which are all out of print), we suggest you see our Frequently Asked Questions page and follow the instructions found there. This story and discography are copyright 2010 by Mike Callahan.

KONDUKO ALBUM DISCOGRAPHY
| | |
| --- | --- |
| Cover | Number - Title - Artist - [Release Date] Contents |
| | Konduko 100000 Series: |
| | 100,000 - Deep Reggae Roots - King Sporty [1976] Reggae Rockroad/That's What My Thing Is All About/Music Maker/If It's Funky, Wake Me//Hold On To The Funk/Deep Roots/Safari/Searching |
| | 100,001 - Mr. Rhythm - King Sporty [1977] Mr. Rhythm/Good Loving/Shake It, Shake It/Keep On Dancing//Home Grown/Goombay Music/Good Times/Let's Go To The Party |
| | 100,002 - You've Got to Keep on Moving - Phillip & Lloyd [1978] Do What You Want To Do To It/I Gave You Love/Thinking Of You/I Don't Know//Soon You'll Be Gone/Behold/Juke Box Lil/Keep On Moving |
| | 100,003 - Fire Keep on Burning - King Sporty & the Root Rockers [1979] Fire Keep On Burning/L-O-V-E/Get On Down/That Funky Groove//Move And Groove/Summertime/Baboo/Let's Go To The Disco |
| | Note: Label changes here from grey label to full color label. |
| | 100,004/5 - Konduko Six Pack - Various Artists [1980] Something's Got A Hold On Me - Chuck Armstrong/Get On Down - King Sporty/Boy Child - Prolifics//You Got To Me - Prolifics/Special Loving - Chuck Armstrong/Can't Stop, Can't Keep Still - King Sporty |
Back to the TK Records Story



Back to the Discography Listings Page



Back to the Both Sides Now Home Page