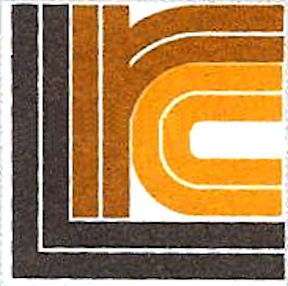 LRC Album Discography
By Patrice Eyries, Mike Callahan, David Edwards and Randy Watts
Last update: April 24, 2010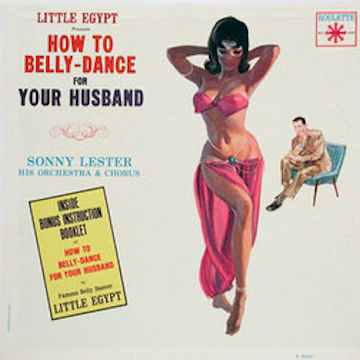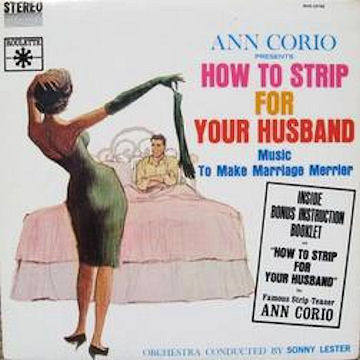 The LRC (Lester Radio Corporation) label was a jazz label founded and owned by Sonny Lester, noted jazz producer and former co-owner of the Solid State label and owner of the Groove Merchant label. Sonny Lester was also the artist of record on a number of albums on Roulette in the early 1960s, including a couple of racy (for the time) "how to" records, namely How to Strip for Your Husband and How to Belly Dance for Your Husband, which featured vocals by Ann Corio and "Little Egypt," respectively. (Not to mention the followup albums, More....)

LRC was actually a continuation of Lester's Groove Merchant label. Groove Merchant had been distributed by Pickwick, and when that agreement ended and Pickwick International purchased Groove Merchant, Lester retained and reissued the last four Groove Merchant albums as a start to the LRC label in April, 1977, and signed the four artists to LRC. The four albums only changed the first digit in the catalog number, going from Groove Merchant 33xx to LRC 93xx, starting with 3312/9312. The LRC label was distributed by T.K. Productions in Miami.

In addition to the four initial artists, Lonnie Smith, Joe Thomas, Jimmy McGriff, and O'Donel Levy, LRC eventually also signed Jimmy Ponder and the B. Baker Chocolate Company, and these six artists had all fourteen of the albums released during the T.K. distribution days. The label released a mere seven singles, again by the same artists.

Interestingly enough, the switch from Pickwick to T.K. distribution corresponded with the end of Lester's albums making the R&B album charts. While the earlier Groove Merchant offerings by the same artists tended to make the R&B album charts, none of the LRC albums did. This begs the question of whether T.K., disco distributor supreme, was the right distributor for LRC, either because T.K. was so identified with disco that jazz buyers balked, or because T.K. didn't have the right approach for pushing jazz records.



| | | |
| --- | --- | --- |
| | | The LRC album label (far left) was grey-blue with black lettering and "LRC" written in black, orange and yellow lettering at the top of the label. Singles (near left) were on a grey-brown label with a similar design. Promotional copies were black print on a white label with the same design, with a small promotional notation. |


We would appreciate any additions or corrections to this discography. Just send them to us via e-mail. Both Sides Now Publications is an information web page. We are not a catalog, nor can we provide the records listed below. We have no association with LRC or TK Records. Should you be interested in acquiring albums listed in this discography (which are all out of print), we suggest you see our Frequently Asked Questions page and follow the instructions found there. This story and discography are copyright 2010 by Mike Callahan.

LRC ALBUM DISCOGRAPHY
| | |
| --- | --- |
| Cover | Number - Title - Artist - [Release Date] Contents |
| | LRC 9300 Series: |
| | 9312 - Keep On Lovin' - Lonnie Smith [1977] Reissue of Groove Merchant 3312. Keep On Lovin'/Sizzle Stick/Lean Meat//What I Want/Filet-O-Sole/No Tears Tomorrow |
| | 9313 - Windows - O'Donel Levy [1977] Reissue of Groove Merchant 3313. Panama Red/I Believe In Miracles/Freedom And Good Times//I'll Sing From My Window/Moisturizer/Green Machine |
| | 9314 - Red Beans - Jimmy McGriff [1977] Reissue of Groove Merchant 3314. Red Beans/Big Booty Lounge/Space Cadet//Cakes Alive/Sweet Love/Love Is My Life |
| | 9315 - Feelin's from Within - Joe Thomas [1977] Reissue of Groove Merchant 3315. Funky Fever/Feelin's From Within/Polarizer//Coco/Galaxy Dreamin'/Venus |
| | 9316 - Tailgunner - Jimmy McGriff [1977] Tailgunner/Bullfrog/Sky Hawk//Flexible Flyer/Grandma's Toe Jam/Starlite Ballroom, Hot Licks Band Stomp |
| | 9317 - Funk Reaction - Lonnie Smith [1977] Funk Reaction/For The Love Of It/Babbitt's Other Song//It's Changed/When The Night Is Right/All In My Mind |
| | 9318 - Here I Come - Joe Thomas [1977] Here I Come/Gotcha/A Place In Space//Mama Carrie's Pad/Same Old Song/Green Dragon |
| | 9319 - Time Has Changed - O'Donel Levy [1977] Tim Has Changed/Have You Heard/Dancing Girl//Butta/Sophisticated Disco/Love Will Never Die |
| | 9320 - Outside Looking In - Jimmy McGriff [1978] Outside Looking In/Dust Pan/Playland//Tapioca/Midnight Boogie/Walkin' Willie |
| | 9321 - Get in the Wind - Joe Thomas [1978] Plato's Retreat/Two Doors Down/Low Down//Mr. Mumbles/Get In The Wind/Imaginary Lover |
| | 9322 - All Things Beautiful - Jimmy Ponder [1978] A Clue/Turn/Love Will Find A Way//Sometimes When We Touch/Chasing That Face/Love Me Right/A Trip To The Stars |
| | 9323 - Gotcha' - Lonnie Smith [1978] Sweet Honey Wine/I Need Your Love/What's Done Is Done//Do It/Journey To Within/My Latin Sky |
| | 9324 - |
| | 9325 - B. Baker Chocolate Co. - B. Baker Chocolate Co. [1979] Snow Blower/Carousel/Dreamer//Spirit Level/Higher And Higher-The High And Mighty/It's Where You're Coming From |
| | 9326 - |
| | 9327 - Make Your Move - Joe Thomas [1979] Make Your Move/Your Love Is So Good To Me/Caught You Lying Again//Let Me Be The One/Get On Back/Sugar Smack |
Back to the TK Records Story



Back to the Discography Listings Page



Back to the Both Sides Now Home Page