Mediarts Album Discography
By Randy Watts, Mike Callahan, David Edwards and Patrice Eyries
Last update: January 31, 2012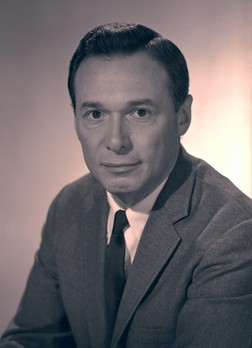 Mediarts Records was founded in Los Angeles in November, 1969, by former Capitol Records executive Alan W. Livingston, with former Capitol Records producer Nik Venet as head of A&R. The label's headquarters was at 9229 Sunset Blvd. in Hollywood. Mediarts had a relationship with United Artists from the start, with the latter pressing their records and issuing the albums in Europe.

Livingston was born October 15, 1917 in McDonald, Pennsylvania. He was the brother of songwriter Jay Livingston and was married to Betty Hutton and later to actress Nancy Olson. He was formerly President of Capitol Records and under his watch brought the Beatles to America. He also formerly worked for Disney on children's records, wrote the Mel Blanc hit "I Tawt I Taw A Puddy Tat," and was the creator of Bozo the Clown.

Livingston and Venet left Capitol along with three ex-Capitol secretaries in late 1969 to start Mediarts as both a record label and a movie production company. They offered public stock (300,000 shares at $10 per share) in May, 1970. Artists signed to the label included Dory Previn, Don McLean, Orson Welles, Joe Morton, Bill Conti, the Hello People, Kendrew Lascelles, Gerry Rafferty, Spencer Davis & Peter Jameson, Chakra, Potter St. Cloud, Paul Anka, Odia Coates, and Magpie. The label was sold to United Artists in July, 1971, about a year after their first releases.


Their first records were issued in late July, 1970, including the first album by Dory Previn, On My Way to Where [Mediarts 41-1], and a single released in August from the LP, "Scared to Be Alone" [MA 101]. Dory Langdon Previn had just been through a messy divorce with her husband, conductor Andre Previn, which was finalized in July. The divorce was precipitated by Andre Previn's much-publicized affair with Mia Farrow. Dory Previn's album cut "Beware of Young Girls," a transparent broadside against Farrow, garnered a considerable amount of airplay. (Probably not a good idea to hurt someone who's a really good lyricist.) Dory Previn wrote the lyrics to the hit "Come Saturday Morning" and also the hit "(Theme From) Valley of the Dolls", which is to my mind among the best examples of describing the confusion of a drug-induced haze ("Where did I...How did I...When will I get off this ride?")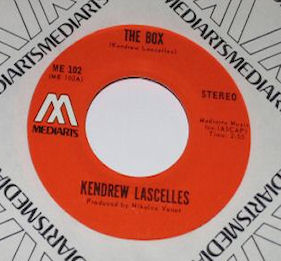 Poet Kendrew Lascelles, after appearing on the Smothers Brothers Show in August, reading his anti-war poem "The Box", signed with the label and had the poem released as Mediarts' second single [MA 102], produced by "Nikolas Venet." An album was planned, but it was not issued. The poem was picked up by John Denver and included on his album Poems, Prayers and Promises [RCA LSP-4499], released a few months later.

The second Mediarts album was a surprise comedy hit by longtime actor/narrator Orson Welles (Citizen Kane, The Third Man, War of the Worlds, etc.), who narrated a story of LBJ and Richard Nixon as if it were a biblical tale, The Begatting of the President [Mediarts 41-2]. The album received much airplay and reached #66. Later, Welles became remembered as the spokesman for Paul Masson wine, who would sell "no wine before its time."

As of August, 1970, the entire staff at Mediarts consisted of Alan Livingston, Nik Venet, Bob Yorke, Bud Dollinger, and the three secretaries. Venet, of course, is well known for signing the Beach Boys to Capitol and producing their early records. He was born December 3, 1936 as Nikolas Kostantinos Venetoulis, and got into the record business in 1952 writing songs in the Brill Building, then moved two years later to the west coast where he worked with the World Pacific Jazz label. He spelled his name Nick at first, but later changed the spelling to Nik, in honor of his grandfather.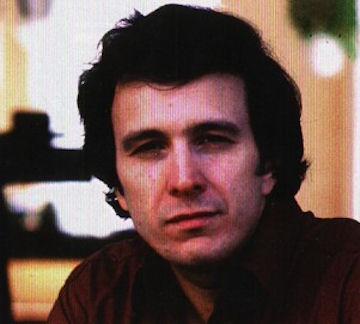 Don McLean's first album, Tapestry, was issued in September. McLean signed with Mediarts after being turned down by virtually every record label in existence, by his count 34 in all. Although a strong album including both "And I Love You So" and "Castles in the Air," the album was out of phase, giving it a certain unpleasant hollowness in the sound (this was later corrected). It didn't chart until after his mega-hit, "American Pie." By that time, Mediarts had been sold.

In October, 1970, Mediarts announced they had signed the duo of Spencer Davis and Peter Jameson, who were preparing an album to be released in December. December came and went, and by January they were still in the studio, with tapes from the sessions being leaked to the radio. Their album, ironically called It's Been So Long, was finally released in April, 1971.

Mediarts' first (and only?) movie, a British film titled Unman, Wittering and Zigo, was completed in November, 1970, and released in 1971. It was a film adaptation of a 1958 screenplay about intrigue at an all-male British high school. [The title comes from the last three names in a classroom roll call. Zigo, it turns out, was absent for the entire movie, including the casting credits, which one doesn't realize until the absolute end when his character credit is listed as "absent."] The play had also been on TV in black and white in 1965. It is a disturbing psychological suspense film that got little notoriety when released, but today has a small following.

Potter St. Cloud's eponymous album [41-7] featured drummer David F. Potter. It was essentially the same band that recorded the year before for International Artists as "Endle St. Cloud". The band didn't last long; Potter did some work as a studio drummer for other artists. The Hello People [41-8] recorded for a number of labels. Their stage act included face paint like mimes, and mime routines between songs. They eventually became part of Todd Rundgren's touring show.

The last album on Mediarts was a soundtrack for a Dennis Hopper film, American Dreamer [41- 12]. The film was not one done by Mediarts, fortunately, since it was by all accounts a terrible movie, with Hopper basically walking around smoking joints and spouting his personal hippie philosophy.

In March, 1971, the distribution for Mediarts switched from self-distributed to UDC, Inc., a subsidiary of United Artists. Mediarts was purchased outright by United Artists about four months later, in July, 1971. Several of the albums were reissued with new UA numbers, some with new covers. United Artists bought a goldmine waiting to happen. Paul Anka and Odia Coates, who had not had records released on Mediarts, were poised to have several top-10 hits for UA, as well as Don McLean and his huge hit "American Pie," which was only a few months away. Dory Previn, Kendrew Lascelles, and Spencer Davis also had later albums on United Artists.

Nik Venet died in Los Angeles January 2, 1998, of Burkitt's lymphoma. Alan Livingston died in Los Angeles March 13, 2009. United Artists Records was eventually sold to EMI, who owns the master tapes today.



| | | |
| --- | --- | --- |
| | | The most interesting thing about the Mediarts label was that it was not one, but two different labels, one on each side of a given LP. Side 1 of the albums had an orange label depicting a sunset, while side 2 had a grey label with fog in the mountains. The Mediarts logo was at the top of each in white. Around the bottom of the label it read, "Mediarts Records, Inc., 9229 Sunset Blvd., Hollywood, Calif. 90069". |


We would appreciate any additions or corrections to this discography. Just send them to us via e-mail. Both Sides Now Publications is an information web page. We are not a catalog, nor can we provide the records listed below. We have no association with Mediarts, United Artists, or EMI Records. Should you be interested in acquiring albums listed in this discography (which are all out of print), we suggest you see our Frequently Asked Questions page and follow the instructions found there. This story and discography are copyright 2010 by Mike Callahan.
MEDIARTS ALBUM DISCOGRAPHY
| | |
| --- | --- |
| Cover | Number - Title - Artist - [Release Date] (Chart) Contents |
| | Mediarts 41-1 Main Series: |
| | 41-1 - On My Way to Where - Dory Previn [7/70] Produced by Nikolas Venet. Reissued on United Artists. Scared To Be Alone/I Ain't His Child/Esther's First Communion/He Lives Alone/With My Daddy In The Attic/The Veterans Big Parade/Michael, Michael/Beware Of Young Girls/Twenty-Mile Zone/Mister Whisper |
| | 41-2 - The Begatting of the President - Orson Welles [8/70] (8/70; #66) Reissued on United Artists UAS-5521 (shown at right). Narration by Orson Welles; background music by Luchi De Jesus. Produced by Ben Brady and Alan Livingston. L.B. Jenesis/The Defoliation Of Eden/Burn, Pharaoh, Burn/The Coming Of Richard//The Pacification Of Goliath/Paradise Bossed/The Raising Of Richard/The Book Of Hubert/The Ascension |
| | 41-3 - The Box - Kendrew Lascelles [unissued] |
| | 41-4 - Tapestry - Don McLean [9/70] Reissued in August, 1971, on United Artists UAS-5522 (shown at right); charted 2/72, #111. Produced by Jerry Corbett (of the Youngbloods). Castles In The Air/General Store/Magdalene Lane/Tapestry/Respectable/Orphans Of Wealth//Three Flights Up/And I Love You So/Bad Girl/Circus Song/No Reason For Your Dreams |
| | 41-5 |
| | 41-6 |
| | 41-7 - Potter St. Cloud - Potter St. Cloud [3/71] Sunshine On A Rainy Day/It's Time To Climb/Pretty Flowers/Open Letter/Peace And War/He's Gonna Clobber You/Mean Man/Jessie John/Gentle Wind/Sam |
| | 41-8 - Have You Seen the Light - Hello People [11/70] Pass Me By/Good Time Girl/Old Time Songs/Poet/Wheat Germ/Fun Area/Look What I've Gone And Done To Me/Old Ohio Moon/Take Me Home Jimmy/Maybe We Should Have Had Rain/Have You Seen The Light |
| | 41-9 - Texas/Nevada Border - Expression [1971] The group included Jay Ramsey, Bob Kelly, and Kirby St. Romain. |
| | 41-10 - Mythical Kings and Iguanas - Dory Previn [3/71] (4/71, #218) Produced by Nikolas Venet. Reissued on United Artists ME 41-10. Mythical Kings And Iguanas/Yada Yada La Scala/Lady With The Braid/Her Mother's Daughter/Angels And Devils The Following Day/Mary C. Brown And The Hollywood Sign/Lemon Haired Ladies/Stone For Bessie Smith/The Game/Going Home (Mythical Kings And Iguanas) |
| | 41-11 - It's Been So Long - Spencer Davis & Peter Jameson [4/71] Produced by Jay Senter and Peter Starr. It's Been So Long/Crystal River/One Hundred Years Ago/Balkan Blues/Brother Can You Make Up Your Mind/Mountain Lick/Jay's Tune (Mountain Girl)/Thinking Of Her/It's Too Late Now |
| | 41-12 - The American Dreamer (Motion Picture Soundtrack) - Various Artists [5/71] American Dreamer - Gene Clark/Pass Me By - Hello People/Whole Song - John Manning/Outlaw Song - Gene Clark/Easy Rider, 1970 - Chris Sikelianos/The Screaming Metaphysical Blues - John Buck Wilkin/Hard Road To New Mexico - John Manning/Look At Me, Mama - John Buck Wilkin/Sun, Moon And Stars - John Buck Wilkin/The Other Side Of This Life - Abbey Road Singers |
Thanks to Daryl Restly.
Back to the Discography Listings Page



Back to the Both Sides Now Home Page