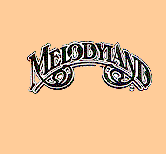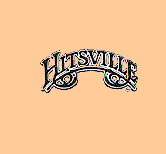 Melodyland/Hitsville Album Discography
by David Edwards and Mike Callahan
Last update: August 1, 2012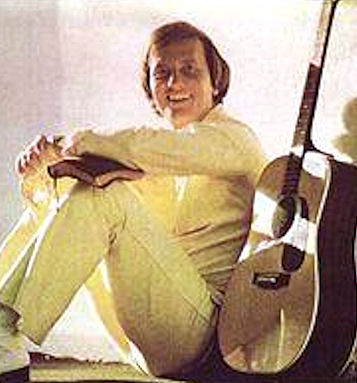 Melodyland/Hitsville was a short-lived country music label subsidiary of Motown, operating from mid-1974 to mid-1977. Although it started as Melodyland, in mid-1976 the name changed to Hitsville, although the labels and catalog sequence remained the same except for the name change. They began by signing a number of music industry veterans, including Pat Boone, T.G. Sheppard, Jerry Naylor, Ronnie Dove, Terry Stafford, and Dorsey Burnette. The philosophy seemed to be to sign artists who already had some kind of successful track record rather than developing artists from scratch.

Their first artist was Pat Boone, who had four medium hits on the country charts, although his first single, "Candy Lips"/"Young Girl" [Melodyland 6001, also the first single for the label] failed to chart. The hits started with "Indiana Girl" [Melodyland 6005, 4/75], which reached #72. This was followed by a duet with his wife, Shirley, with "I'd Do It With You" [Melodyland 6018, 9/75, #84]. A followup, "U.F.O."/"Glory Train" [Melodyland 6029] failed, and a scheduled album was shelved. In July, 1976, Pat returned to the charts with "Texas Woman" [Hitsville 6037], his biggest hit for the label, which reached #34, with the followup, "Oklahoma Sunshine" [Hitsville 6042] reaching #86. This merited the release of the album called Texas Woman [Hitsville H6-405S1], although it didn't chart.


The biggest star for Melodyland/Hitsville turned out to be T.G. Sheppard (nee William Browder), who racked up eight country charters for the label, four of which crossed over to the pop charts, and three albums, all of which charted. He was the prototypical "overnight success" who had actually toiled in the business for over ten years when he had his first hit. But when he started, he hit the ground running. His first two singles, "Devil in the Bottle" [Melodyland 6002, 11/74] and "Trying to Beat the Morning Home" [Melodyland 6006, 4/75] both reached #1 country (#54 and #95 pop, respectively). His third hit, "Another Woman" [Melodyland 6016], reached #14 country in late summer 1975, and he followed that with "Motels and Memories" [Melodyland 6028, 12/75], which reached #7 country and #102 pop. Four more hits for the renamed Hitsville label followed: a remake of Neil Diamond's "Solitary Man" [Hitsville 6032, 5/76, #14 country/#100 pop], "Show Me a Man" [Hitsville 6040, 9/76, #8 country], "May I Spend Every New Years With You" [Hitsville 6048, 12/76, #37 country], and "Lovin' On" [Hitsville 6053, 3/77, #20 country]. At that point, Motown was getting ready to close the label, and Sheppard moved to Warner Bros to continue his career, which accumulated over forty country chart records by 1991.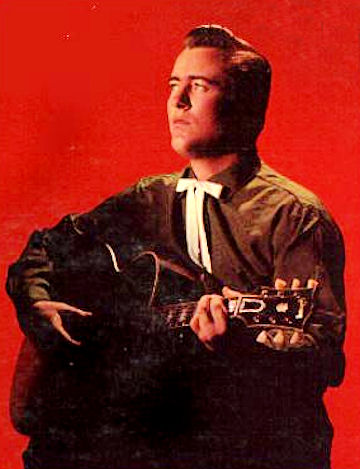 Another chart maker for the label was Jerry Naylor, who had been in the post-Buddy Holly Crickets starting in 1961. His first single, "Is This All There Is to a Honky-Tonk?" [Melodyland 6003] reached #27 country in early 1975. Two other singles registered low in the charts in 1976.

Ronnie Dove had had a long career singing easy listening pop ballads in the 1960s, and had switched to country music in the early 1970s, recording for Decca. His first effort for Melodyland was "Please Come to Nashville" [Melodyland 6004, 4/75], which made #75 on the country charts. His followup, a remake of Bobby Darin's "Things" [Melodyland 6011, 6/75], did considerably better, reaching #25 country.

Dorsey Burnette, whose career went back to the mid-1950s with his brother Johnny in the Rock'n'Roll Trio, added three more country chart hits. His first was "Molly (I Ain't Gettin' Any Younger)" [Melodyland 6007, 5/75], which made #25. This was followed by two minor hits, "Lyin' In Her Arms Again" [Melodyland 6019, 10/75, #97] and "Ain't No Heartbreak" [Melodyland 6031, 4/76, #74].

Terry Stafford's lone single for the label, "Darling Think It Over"/"I Can't Find It" [Melodyland 6009] did not chart. Stafford, whose cover of Elvis Presley's "Suspicion" in 1964 [Crusader 101] had reached #3 pop, was fresh from some success on the country charts with Atlantic. He had reached #31 on the country charts in early 1974 with a song he had written called "Amarillo By Morning" [Atlantic 4006], but his biggest success would be when George Strait redid the song in 1983, reaching #4 and associating Terry's name forever on a country classic, one of the best rodeo songs ever written.

Kenny Serratt also had three country chart hits for the label, but the highest only made #54. They were "If I Could Have It Any Other Way" [Melodyland 6014, 8/75, #88], "I've Been There Too" [Hitsville 6039,8/76, #72] and "Daddy, They're Playing a Song About You" [Hitsville 6049, 2/77, #54].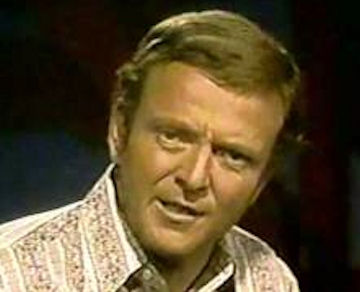 Jud Strunk had the highest charting hit on the pop charts with "The Biggest Parakeets in Town" [Melodyland 6015, 8/75], which reached #50 pop and #51 country. Strunk was a veteran of comedic songwriting, having been a regular on Laugh-In in the 1960s, and this novelty was a thinly veiled double entendre about a woman who had "the biggest parakeets in town", or... the biggest pair of something, anyway. His followup, "Pamela Brown" [Melodyland 6027, 2/76] only reached #88 country.

The final hitmaker for the label was Wendell Adkins, who had two minor hits and an album in 1977 during the months Hitsville was winding down. Adkins was a regular at Mickey Gilley's club in Houston.

Other artists on Memodyland/Hitsville included Karen Kelly, Barbara Wyrick, Sheila Taylor, Darla Foster, Joey Martin, Ernie Payne, Rick Tucker, Marty Mitchell, Lloyd Schoonmaker, and Jerry Foster.

The label change from Melodyland to Hitsville took place between singles 6031 and 6032.



| | | |
| --- | --- | --- |
| | | The Melodyland and Hitsville labels were identical except for the name. The label has a color drawing of a road leading to a mountain scene; the printing is black. "MELODYLAND" or "HITSVILLE" are in a curved line above the center hole in orange and purple. |
| | | Singles labels were similar to the album labels. |
| | | Promotional labels were white with black print. |



We would appreciate any additions or corrections to this discography. Just send them to us via e-mail. Both Sides Now Publications is an information web page. We are not a catalog, nor can we provide the records listed below. We have no association with Melodyland, Hitsville, or Motown Records. Should you be interested in acquiring albums listed in this discography (which are all out of print), we suggest you see our Frequently Asked Questions page and follow the instructions found there. This story and discography are copyright 1998, 2012 by Mike Callahan.

MELODYLAND/HITSVILLE ALBUM DISCOGRAPHY
| | |
| --- | --- |
| Cover | Number - Title - Artist - [Release Date] (Chart) Contents |
| | Melodyland ME-400 Main Series: |
| | ME-401S1 - T.G. Sheppard - T.G. Sheppard [5/75] (6-75, #12C&W) Tryin' To Beat The Morning Home/Callin' You Again/Who's Julie/I'll Be Satisfied/Country Country Club//Devil In The Bottle/Another Woman/I Lived It Up/Rollin' With The Flow/I Can't Help Myself (Sugar Pie, Honey Bunch) |
| | ME-402 - Indiana Girl - Pat Boone [Unissued] |
| | ME6-403S1 - Motels and Memories - T.G. Sheppard [3/76] (4-76, #28C&W) Motels And Memories/Cowboy In The Rain/Little Brown Paper Bag Blues/Hot Lips/Pigskin Charade//It Could've Been Nashville/We Just Live Her (We Don't Love Here Anymore)/Wednesday Night Poker/Shame/Solidiary Man |
| | At this point, the label is renamed Hitsville, with numbering sequence continuing. Hitsville H6-400 Main Series: |
| | H6-404S1 - Solitary Man - T.G. Sheppard [9/76] (10-76, #16C&W) Solitary Man/Devil In The Bottle/Oh Pretty Woman/Motels And Memories/Another Woman//Show Me A Man/I'll Always Remember That Song/We Just Live Here (We Don't Love Here Anymore)/Shame/Tryin' To Beat The Morning Home |
| | H6-405S1 - Texas Woman - Pat Boone [9/76] Texas Woman/Throw It Away/Indiana Girl/It's Gone/Country Days And Country Nights//Oklahoma Sunshine/Don't Want To Fall Away From You/Won't Be Home Young Girl/Lovelight Comes A Shining |
| | H6-406S1 - Sundowners - Wendel Adkins [1/77] (3-77, #46C&W) I Will/Show Me The Way/Willie Didn't Win/Flying Too High//Texas Moon/Laid Back Country Picker/The Morning After The Night Before/I Don't Like Leaving You/Desperate Cowboy |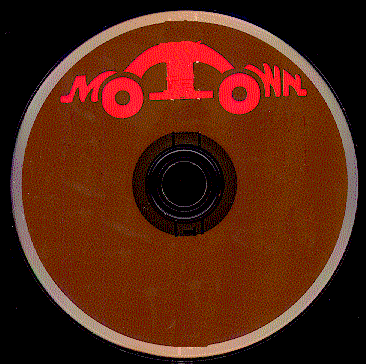 Back to the Motown Story



Back to the Discography Listings Page



Back to the Both Sides Now Home Page