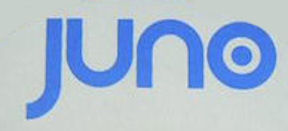 Juno Album Discography
By Randy Watts, Mike Callahan, David Edwards and Patrice Eyries
Last update: March 31, 2010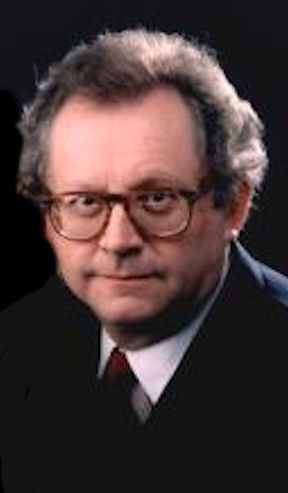 Juno Records was an independent label established in New York City in 1969. Juno released four albums and about 15 singles. Almost all the singles and albums on the label were issued in the 1969-70 period, except for the album Swedish Fly Girls, which was released in 1972 in conjunction with the movie release, although it was recorded in 1969. Juno Records did their own distribution, except for the first album which was distributed by Glenn Productions and Promotions.

The label was run by Ettore Stratta (orchestra leader, producer, songwriter) and Robert Colby (producer, lyricist), two music industry veterans with a lot of credits. They were involved with production for all four albums issued on the label. Given their backgrounds in classical and film music, it was not unexpected that the music on the label leaned toward the "highbrow."

Ettore Stratta (born Cuneo, Italy) studied piano and composition in Rome, and augmented those studies with additional work in New York and Brazil. He has numerous classical recordings to his credit, and has conducted orchestras for well-known artists such as Placido Domingo, Barbra Streisand, Maureen McGovern, Al Jarreau, Tom Scott, Yo-Yo Ma, and others.

Robert Colby was educated at the University of Mississippi and the Juilliard School. He wrote songs recorded by Barbra Streisand ("Free Again"), Ella Fitzgerald, Nancy Wilson, Teresa Brewer ("Jilted"), Steve & Eydie, and others. He produced Paul Mauriat's mega-hit "Love Is Blue" in 1968 and hits for Phil Collins. He was also into composing music and producing for theater, including Broadway. Colby died in March, 1987.

The first album released on the label was by Judy Garland, an edited version of one of her last concerts, recorded in January, 1969, during a five-week gig at the Talk of the Town in London. The tapes were supplied by her husband, Mickey Deans, whom she married in March, 1969. She died a mere three months later, on June 22, 1969, at the age of 47.

The second album was by Doc Severinsen, longtime bandleader for the Tonight Show. The third album was by a light orchestral studio group called the Night Visitors (a name from a Menotti Christmas opera). The fourth, a soundtrack for the film Christa/Swedish Fly Girls, was recorded in 1969 but released with the movie in 1972. By that time, the record label was moribund.

The singles released on the label began with Bob McGrath & the Japanese Children's Chorus' "Love Is Blue"/"A Christmas Lullaby" [Juno 5001], released in late 1969 (the single was re-issued in late 1970 on Juno 5009). McGrath, of course, was most famous in connection with Sesame Street. The Night Visitors had several singles on the label, including "Marry Me! Marry Me!" [Juno 5004], "Paddy"/"Why Anna?" [Juno 5007, 6/70], and "It Never Was Love"/"The Leaves Came Tumbling Down" [Juno 5008], all released in 1970. Other singles from 1970 include "Theme from Z"/"Laughing and Crying Again" [Juno 5006] by Marcello Minerbi, "Back in the Sun"/"Back in the Sun (Inst.)" [Juno 5011] by Jupiter Sunset, "Jubilation!"/"The Things of Life" [Juno 5012] by Vladimir Cosma, "Things of Life" [Juno 5013] by Kathe Green, and "Lonely Season"/"Love Is Blue-I Can Sing A Rainbow" [Juno 5015] by Doc Severinsen.



| | | |
| --- | --- | --- |
| | | The Juno label was pale blue-grey with black print. The album label (far left) had the logo, the label name in lower case letters, at the left of the center hole, while the 45s (near left) have the logo at the top. |
| | | The reissue of Bob McGrath's single on Juno 5009 included a picture sleeve (far left). Promotional discs (near left) were printed with "PLUG SIDE" to let the deejay know which side was being promoted. |



We would appreciate any additions or corrections to this discography. Just send them to us via e-mail. Both Sides Now Publications is an information web page. We are not a catalog, nor can we provide the records listed below. We have no association with Juno Records. Should you be interested in acquiring albums listed in this discography (which are all out of print), we suggest you see our Frequently Asked Questions page and follow the instructions found there. This story and discography are copyright 2010 by Mike Callahan.

JUNO ALBUM DISCOGRAPHY
| | |
| --- | --- |
| Cover | Number - Title - Artist - [Release Date] Contents |
| | Juno S-1000 Series: |
| | S-1000 - Judy. London. 1969. - Judy Garland [10/69] Produced by Robert Colby and Ettore Stratta. Liner notes by Rex Reed. Overture (I Belong To London, London Belongs to Me)/Get Happy/The Man That Got Away/I'd Like To Hate Myself In The Morning (And Raise A Little Hell Tonight)//Just In Time/Medley: You Made Me Love You-For Me And My Gal-The Trolley Song/For Once In My Life/San Francisco/Over The Rainbow |
| | S-1001 - I Feel Good!: Doc Severinsen and the Sound of the '70's - Doc Severinsen [1970] Produced by Ettore Stratta and Robert Colby. Stormy/Dartmouth, Dartmouth/Where Is The Summertime?/The Lonely Season/For Once In My Life/I Feel Good!//Love Is Blue-I Can Sing A Rainbow/Aquarius/Love Child/Where Do I Go?-Good Morning Starshine/Glad I'm Alive |
| | S-1002 - New World in the Morning - Night Visitors [1970] Produced by Ettore Stratta and Robert Colby. New World In The Morning/Paddy/There Is You/It Was Never Love/Hearing Things/Marry Me! Marry Me!//I'll Be Comin' By/Summer Rain/Leaf In The Wind/Copenhagen Serenade/The Leaves Came Tumbling Down/Why Anna? |
| | S-1003 - Swedish Fly Girls (Original Movie Soundtrack) - Various Artists [5/72] Film originally released as Christa in 1971, then re-released as Swedish Fly Girls in 1972. Music produced by Manfred Mann. Album production supervision by Ettore Stratta and Robert Colby. Performers are uncredited but include Melanie, Sandy Denny, Mose Henry and Manfred Mann & Co. The songs were all written by Mose Henry and Jack O'Connell except Melanie's "Beautiful People". Queen Bee - Manfred Mann & Co./Where The Beauties Are - Mose Henry/Easy - Manfred Mann & Co./Beautiful People - Melanie/Outside Of My Mind - Mose Henry/Water Mother - Sandy Denny/The People Show - Mose Henry/Christa - Manfred Mann & Co.//Broken-Glass Lives - Manfred Mann & Co./Love Is All I Need - Mose Henry/What Will I Do With Tomorrow - Sandy Denny/On The Move - Mose Henry/Are The Judges Sane? - Sandy Denny/Blot Jeg Meg En Mand Kan Faa-Love Is All I Need - Mose Henry with Children's Chorus/I Need You - Sandy Denny/Crystal Trumpet Smiles - Mose Henry |
Thanks to Keith Stephens and Ron Sterbenz.
Back to the Discography Listings Page



Back to the Both Sides Now Home Page