Symbol Album Discography
By Mike Callahan and David Edwards
Last update: December 5, 2009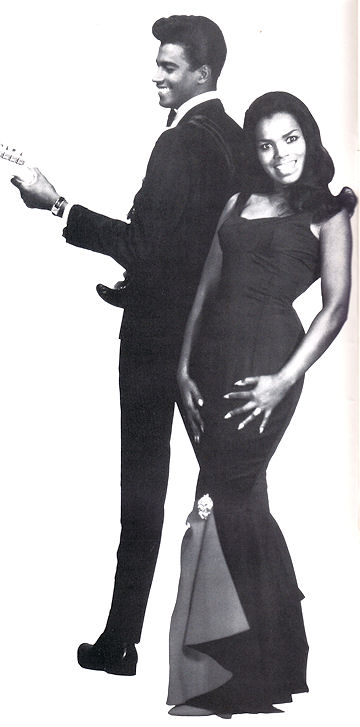 Symbol Records was a subsidiary of Juggy Murray's Sue Records of New York. It was launched in 1959 and lasted until 1966. Over the lifetime of the label, they issued 47 singles and one album. Most of these were produced by Juggy Murray.

The first eighteen singles made little damage to any best seller charts. Early artists on these singles from 1959-63 included Bobby Bolder, the Commandos, Jesse Johnson, Bobby Adams [aka Bobby Grier Adams], Lloyd Nelson, Sleepy King, the Four Hunks, King Coleman, Art Lassiter, the Shockettes, Russell Byrd, Jerry Heyward & the Everglades, the Parliaments, and the Hockadays.

It was Symbol 919, "Mockingbird" by Inez Foxx (with accompaniment by Charlie Foxx), that hit like a bomb and put the brother-and-sister duo and the label on the map. It made #2 R&B and #7 pop in the summer of 1963. Inez and Charlie were from North Carolina and approached Juggy Murray one day on the street outside the Brill Building. He liked their song, "Mockingbird," and recorded it with the two doing vocals along with a group of studio musicians. After their big hit (which was redone years later by James Taylor and Carly Simon), Symbol had five additional chart sides with Inez and Charlie Foxx in 1963 and 1964, but nothing in 1965. They moved to Musicor in 1966 and had most of the rest of their chart hits on Musicor's R&B subsidiary, Dynamo. The other Symbol chart hits were: "He's The One You Love" [Symbol 922, #113 pop, 10/63], "Hi Diddle Diddle" [Symbol 924, #34 R&B, #96 pop, 11/63], "Ask Me" [Symbol 926, #28 R&B, #91 pop, 1/64], "Hurt By Love" [Symbol 20-001, #12 R&B, #54 pop, 4/64], and "La De Da I Love You" [Symbol 201, #124 pop, 8/64].

As far as chart action went, Inez and Charlie Foxx were all that Symbol had until March, 1966, when a vocal group from Brooklyn called the Poets made #45 pop and #2 R&B with "She Blew a Good Thing" [Symbol 214]. By that time, Symbol was winding down as was the parent company, Sue. The Poets had two more singles, but no more success.



| | | |
| --- | --- | --- |
| | | Symbol only issued one album, but it is known with two different labels. The first Symbol album label was black with silver printing, with the label name in tall block letters. The later Symbol album label was black with an orange top. When Symbol 4400 was reissued on the Sue label as Sue 1027, these Symbol albums (both labels) found their way into the redesigned Sue jackets. |
| | | For a label that issued about 50 singles, Symbol had an astonishing number of label variations. The first label was black with silver print (the promotional copies, shown at far left, being yellow with black print), with "Symbol Records" on two lines at the top of the label. The "S" in Symbol was made up of a treble clef. The second label (shown near left) was similar but had several stars around the label name. The promo copies of this second label were white with black print. |
| | | The third Symbol label was a plain design, but had several variations. It was a black label with silver print, with some copies (far left) having tall block letters for the label name, and other copies (near left) having a different block font for the label name. This was possibly due to different printers printing the labels. |
| | | This latter variation of the third label was also issued on a blue label with silver print (far left). The promotional copies for this label were white with black print (near left). |
| | | Probably the best-known Symbol label was the fourth label, the one shown at far left, featuring a black label with an orange top and silver print. The orange top label first appeared after the initial success of "Mockingbird," which first was issued in the black label with block letters (third label), then with the orange top label as the single gathered steam. A later variation (fifth label, shown near left) has the orange field replaced by a multi-color top. This Poets' single's title, of course, generated a lot of snickering around the high school locker rooms of the time. |



We would appreciate any additions or corrections to this discography. Just send them to us via e-mail. Both Sides Now Publications is an information web page. We are not a catalog, nor can we provide the records listed below. We have no association with Symbol Records. Should you be interested in acquiring albums listed in this discography (which are all out of print), we suggest you see our Frequently Asked Questions page and follow the instructions found there. This story and discography are copyright 1999, 2009 by Mike Callahan.

SYMBOL ALBUM DISCOGRAPHY

Cover



Number - Title - Artist - [Release Date] Contents





Symbol SYM-4400 Series:



SYM-4400 - Mockingbird - Inez Foxx [1963] Issued in monaural only. Mockingbird/Sitting Here/The Ball Game/Confusion/Tom And Jim/Jaybirds //I See You My Love/Broken Hearted Fool/The Angels Got Together/Searching For My C.C./Love Me Today/Talk With Me





RELATED ALBUM:



STATESIDE (UK):
SSL 6000 - Mockingbird: The Best of Charlie & Inez Foxx - Inez & Charlie Foxx [1986] Issued in monaural only. Mockingbird/Searching For My C.C./Broken Hearted Fool/My Momma Told Me/Don't Do It No More/I Wanna See My Baby/If I Need Anyone/Here We Go Round The Mulberry Bush//Hurt By Love/Sitting Here/La De Da I Love You/I Fancy You/Down By The Seashore/Ask Me/Confusion/Jaybirds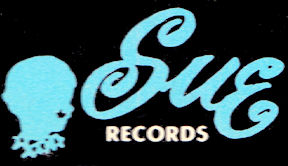 Back to the The Sue Records Story



Back to the Discography Listings Page



Back to the Both Sides Now Home Page