After Garwin Sales abandoned the distribution of Little LPs in 1969, there was a period of about a year when there was nobody actively churning out Little LPs for jukebox operators. Occasional Little LP producers like Thunderbird, Juke, and Bomar couldn't hope to deal with all the major labels. So most of 1969 and the start of 1970 were essentially dead as far as Little LPs went.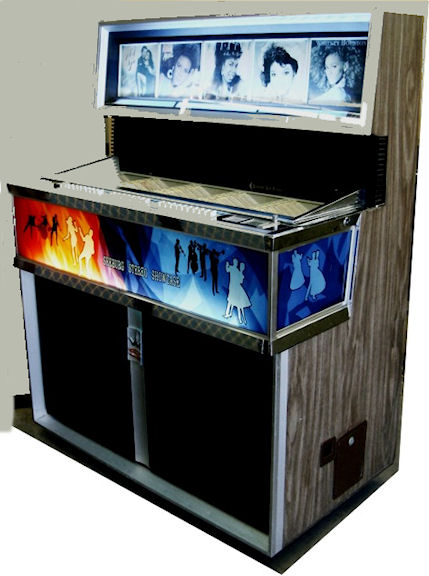 In early 1970, a small — essentially one-man — company started up in Northfield, Illinois, a Chicago suburb. It was started and run by Richard Prutting, and called itself "Little LPs Unlimited." We recently had a chance to talk with Richard about the company and the whole Little LP scene.

Prutting's father, Bill Prutting, was a clarinet player and musical conductor who had grown up on the shores of Connecticut, and had his own band called the Kings Men before World War II. When the war started, Bill was drafted, and Uncle Sam shipped him to Miami along with a lot of other musicians to be in the Special Services. There he became the conductor of the Army/Airforce Orchestra. (Richard was born in Miami, second of four sons, during the war.)

When the War ended, Bill went looking for a job. When he interviewed at General Mills, he was interviewed by Jack Gordon, a music lover, who told him, "Hey, I know you. You're Bill Prutting of the Kings Men." They hit it off immediately, and Gordon hired him. They became close friends, and when Gordon left to work for Seeburg in the jukebox business (where he eventually became President), he took Bill Prutting with him, a natural job for both, given their mutual love of music. Seeburg was located in Chicago.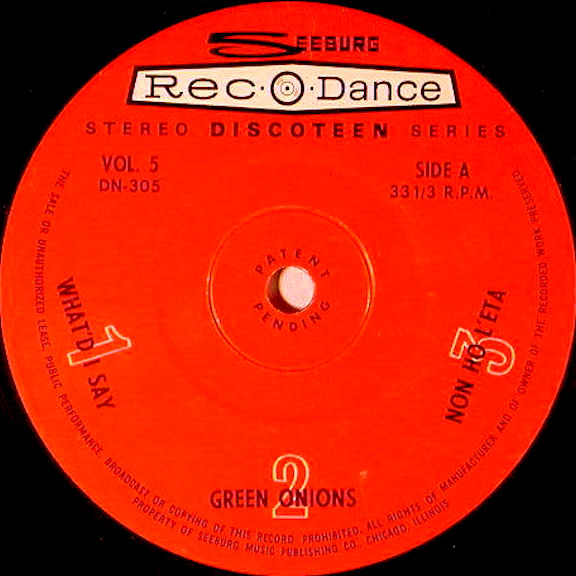 Richard Prutting grew up in the Chicago area spending a significant amount of time learning about the jukebox business from his father. By the late 1950s, Seeburg had become the dominant company in the jukebox field due to superior technology. Concerning Seeburg's take on Little LPs in the mid-sixties, Richard told us, "The Seeburg jukeboxes had these big speakers and they really sounded great. Seeburg wanted to promote the Little LP jukebox as a discotheque machine, with continuous, non-stop music. With the machines that used 45s, a song would end, and there'd be this long pause as the machine changed records. The Little LPs could play three songs in a row without stopping. Seeburg not only had the record labels letting them produce little LPs, but they recorded their own Little LPs so that they could play non-stop music. David Carroll recorded some things for Seeburg at Universal in Chicago, and they got other musicians to record things for them, too, in Atlanta, Nashville, and other places. They would demo their jukeboxes in a big van, with the colorful lights and big stereo speakers, and it sounded really great.

"Seeburg tried to convince the record companies that Little LPs would help promote their sales for their regular records. Some, like Decca, thought it was a good idea, while others didn't, and it was tough to get them to participate." Eventually, Seeburg tired of all the work involved in selecting songs, getting records pressed, getting covers made, getting jukebox title strips made, keeping and reordering inventory, selling the idea to one-stops and operators, and all the other little details. They passed off this work to Garwin Sales in 1967, who also quickly tired of it, so that by 1969, no one was making Little LPs anymore.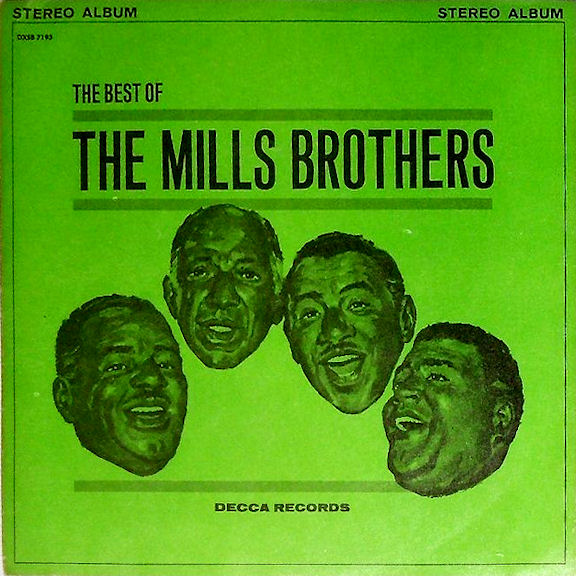 By that time, Richard Prutting was in his mid-20s and had seen all these details first hand. He decided to start his own company and put out Little LPs. Richard recalled, "At times I would have my wife Margret helping out, but basically it was a one-man company. Record companies would send me albums and I would pick the songs for Little LPs I wanted to put out. Then they would press the records for me and just send the pressed discs to me. I then had to get cover artwork and have the covers printed. Getting title strips was done through yet another company. Eventually, I would put all this into the covers by hand, and ship out the records to the one-stops. Some of the one-stops really understood Little LPs and did a good job of stocking them, and others didn't. Some jukebox operators really appreciated Little LPs, especially getting a "greatest hits" package, but others didn't spend much time on them. Like any other business, some operators were more aggressive and really did well, while others just parked the machine somewhere and waited to collect the money. The Little LPs really did well with the older clientele, mom and pop places in rural areas, for example. It was a niche market.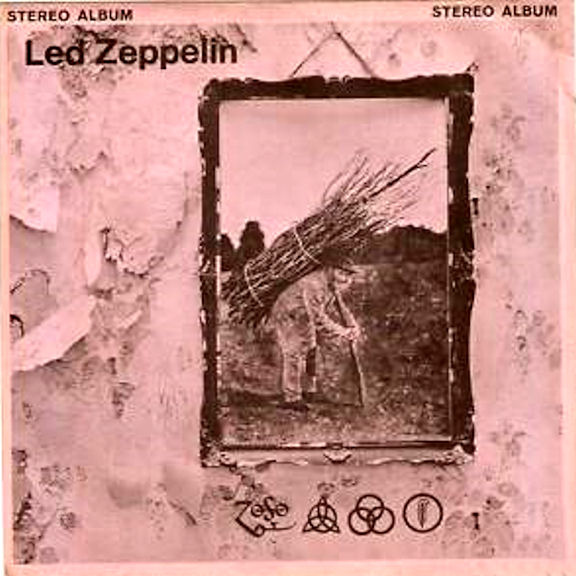 "Occasionally, I would get pushback from the record companies on the songs I wanted on the Little LPs. If the songs were too long, it wouldn't work for me, since I had a limit of about 8 minutes per side. When I came out with "Stairway to Heaven" by Led Zeppelin on a Little LP, which just barely made it at 7:55, everybody seemed to want that one, since it hadn't been issued on a single and was otherwise unavailable for jukeboxes. I had to have that repressed several times, until Atlantic wouldn't make any more for me for some reason. And one time, after I picked the songs for Carole King's Tapestry album, I got a letter from [label owner] Lou Adler saying I couldn't use the songs I wanted, but he wanted to choose the songs himself. But by the time I got the letter, they had already pressed the records and I had sent them out."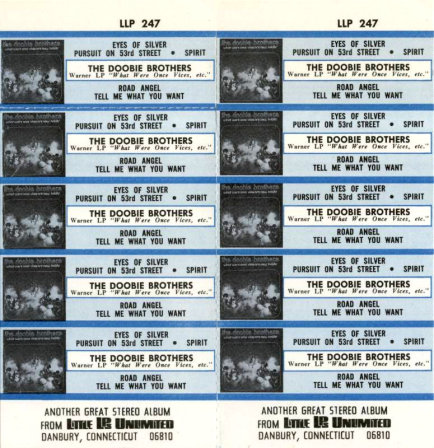 From a collector's standpoint, Prutting did something that made it easy to put together a list of his releases: he numbered them consecutively, starting with LLP #101 in 1970 and running to LLP #278, which was probably the last one, in 1975. "Actually," Prutting recalled, "That was done for inventory purposes, so I could keep track of which ones to reorder." By the time Prutting had put out a dozen or so albums, he started putting the LLP numbers on the back of the cover, which had traditionally been blank. Before that time, for at least the first nine albums, the only place to find the LLP number was on the top of the sheet of juke box title strips that was included with each package (as shown at right).

Prutting believed, with some justification after listening to jukebox operators, that full-color reproductions of the full parent album were not necessary for the Little LPs. Instead, he used "monochrome" covers — that is, single color ink, usually black, on a cover that used color paper for a two-color effect. Prutting's early Little LP covers were also different from LP jackets in another way. They were essentially envelopes that contained the record, the juke box title strip sheet, and several small mini-LP covers (see photo below). Prutting told Billboard, "Operators who want Little LPs have told me they would take them even if they were shipped in a paper bag." But economics were the main reason. He told us, "Full color covers were very expensive, and if I had done them all in full color, they would have been too expensive to sell. There was a fine line to make them economically viable."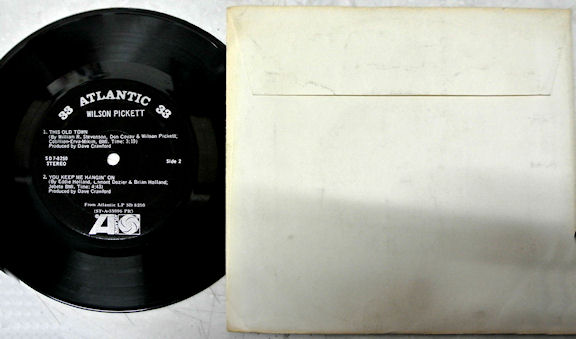 Prutting was also fairly consistent in his release schedule. He would put out new albums every other month or so, sometimes as few as four or as many as ten at a time, but mostly staying with four or six. In the early years, these were covered in various ways in Billboard, either through interviews, sidebar stories, or as part of the column called "Programmer's Potpourri." Prutting's releases were also unlike regular record companies, who often schedule albums then release them whenever they're ready, leading to release dates being out of sequence with the catalog numbers. With one exception (The Harvest album, which had problems with the printer), Prutting's releases were issued in order, allowing dates of release to be estimated with about a one-month accuracy.

So many years have gone by, and so many moves and consolidations have taken place, that Prutting doesn't think he still has a list of all the albums he put out. But because of his fairly regular release schedule and fairly good coverage in the trade press, and by the brute-force method of finding the individual discs, we have been able to put together the discography below. This project had significant help from Frank Wright at 45cat.com and Jørn Askheim at Discogs.com. It was kind of a group project by a bunch of serious discographers, resulting in what we believe to be a complete and accurate discography.

The first few releases are the most difficult to number, since there was no markings on the cover or record themselves, just a number on the top of the title strips, a part that often was taken apart at the perforations and the scrap (including the LLP number) thrown away.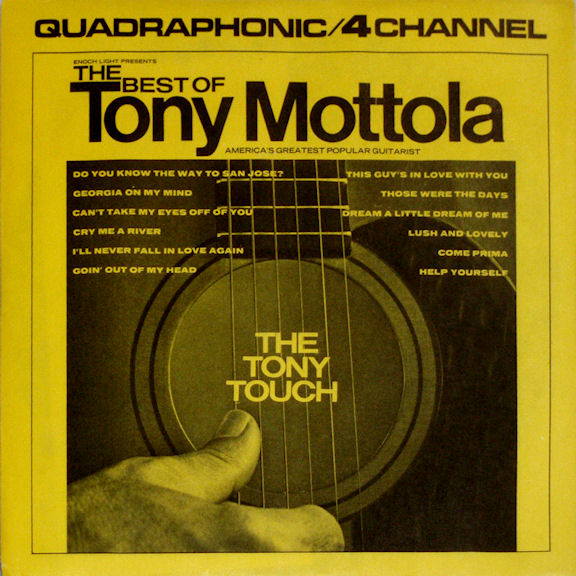 Prutting moved the Little LPs Unlimited company to Danbury, Connecticut about May, 1972. Why the move, we asked? "Well, I got married," was the straightforward answer, and moving a one-man company wasn't that difficult. By that time, he had plans to get into releasing quadraphonic Little LPs, which he accomplished a bit later. "For those jukeboxes with quad setups, with all the speakers placed well, the sound was really, really good," Prutting recalled. "But again, those were the more aggressive operators. Others didn't bother. But the quad discs were compatible stereo and played on non-quad boxes just as well."

Unfortunately, the jukebox business just grew more and more indifferent to Little LPs, and by 1975, as he put it, "it just faded away. But from time to time I'll still hear some of the songs I selected for those Little LPs years ago. They really were the best songs on the albums."

Prutting became a jukebox operator himself, and after a number of years doing that, moved on into real estate and was certified as a tennis instructor. He eventually moved to Florida, where he still works at both real estate and teaching tennis. "I'm back in Florida where I started," he summed up, "and still married to the same woman after 42 years."

Kind of amazing what one person can do.

The following is a gallery of the labels found on the Little LPs:


| | |
| --- | --- |
| | LLP# - Record Number - Artist - Title [Date of Release] Songs [LP Number, if significantly different] |
| | LLP #101 - Decca DL 7-34731 - Loretta Lynn - Wings Upon Your Horns [4/70] The Big Ole Hurt/I'm Dynamite/When I Reach The Bottom//Wings Upon Your Horns/I'll Still Be Missing You/Let's Get Back Down To Earth [Decca DL 75163] |
| | LLP #102 - Decca DL 7-34732 - Conway Twitty - To See My Angel Cry [4/70] Be Proud Of Your Man/Girl At The Bar/That's When She Started To Stop Loving You//Girl From Muskogee/I'd Rather Be Gone/The House Of The Rising Sun [Decca DL7 5172] |
| | LLP #103 - Decca DL 7-34733 - Bert Kaempfert & His Orchestra - The Kaempfert Touch [4/70] All For You/You're Mine/We Can Make It Girl//Something/She Lets Her Hair Down/Jean [Decca DL7 5175] |
| | LLP #104 - Project 3 PR 5044 SD - Tony Mottola - Tony Mottola's Guitar Factory [4/70] Yester-Me, Yester-You, Yester-Day/Something/Lay, Lady, Lay//Bluesette/Bewitched/Tequila |
| | LLP #105 - Project 3 PR 5033 SD - Yank Lawson & Bob Haggart - The World's Greatest Jazzband of Yank Lawson And Bob Haggart [4/70] Sunny/This Is All I Ask/Mrs. Robinson//Baby, Won't You Please Come Home/Up, Up & Away |
| | LLP #106 - Atlantic SD 7-8250 - Wilson Pickett - Right On [5/70] Groovy Little Woman/Funky Way/It's Still Good//This Old Town/You Keep Me Hangin' On |
| | LLP #107 - Atlantic SD 7-7200 - Crosby, Stills, Nash & Young - Deja Vu [5/70] Our House/4 + 20/Teach Your Children//Helpless/Almost Cut My Hair |
| | LLP #108 - Cotillion SD 7-9018 - Brook Benton - Brook Benton Today [5/70] My Way/Can't Take My Eyes Off You/We're Gonna Make It//I've Gotta Be Me/Life's Got It's Little Ups And Downs |
| | LLP #109 - Atlantic SD 7-8248 - Aretha Franklin - This Girl's In Love With You, including "Let It Be" [5/70] Let It Be/The Weight/Eleanor Rigby//This Girl's In Love With You/Share Your Love With Me |
| | LLP #110 - Decca DL 734753 - Les Brown & His Band of Renown - Les Brown's in Town! [8/70] (LP rel. 1965) First printing used white covers, later blue. Till Then/P.S. I Love You/One Note Samba//Summertime In Venice/Good-Bye/Stage Band Boogie [Decca DL 74607] |
| | LLP #111 - Decca DL 734754 - Artie Shaw - Dance to Artie Shaw, His Clarinet & Orchestra [8/70] Where Or When//You're Mine, You!/I Get A Kick Out Of You//Love Walked In/The Continental (You Kiss While You're Dancing)/Love Is The Sweetest Thing [Decca DL 74462] |
| | LLP #112 - Decca DL 734755 - Jimmy Dorsey & His Orchestra - Jimmy Dorsey's Greatest Hits [8/70] (LP rel. 1967) Contrasts/Tangerine/All Or Nothing At All//Green Eyes/I Understand/Maria Elena [Decca DL 74853] |
| | LLP #113 - Decca DL 734756 - Wayne King - Golden Favorites, Vol. 2 [8/70] Young At Heart/Dream/Somebody Else Is Taking My Place//Red Roses For A Blue Lady/Try To Remember/Corn Silk [Decca DLP 75134] |
| | LLP #114 - Decca DL 734757 - Earl Grant - Earl Grant's Golden Favorites [8/70] Goin' Out Of My Head/Li'l Darlin'/Sunny//The Look Of Love/Spanish Eyes/What Now My Love [Decca DL7 5170] |
| | LLP #115 - SUN-EP-114 - Jerry Lee Lewis - A Taste of Country [8/70] You Win Again/I Can't Seem To Say Goodbye/Am I To Be The One//As Long As I Live/I Love You So Much It Hurts/Night Train To Memphis |
| | LLP #116 - SUN-EP-118 - Johnny Cash - The Legend [8/70] Guess Things Happen That Way/Hey Porter/Ballad Of A Teen-Age Queen//Get Rhythm/Come In Stranger/Folsom Prison Blues |
| | LLP #117 - Kapp/Decca DL 734758 - Roger Williams - Themes from Great Movies [8/70] Come Saturday Morning/Windmills Of Your Mind/Raindrops Keep Fallin' On My Head//Jean/Midnight Cowboy/What Are You Doing The Rest Of Your Life? [Kapp KS 3629] |
| | LLP #118 - Reprise SR 1029 - Frank Sinatra - My Way [11/70] Watch What Happens/A Day In The Life Of A Fool/For Once In My Life//My Way/Hallelujah, I Love Her So |
| | LLP #119 - Reprise SR 6403 - Dean Martin - My Woman, My Woman, My Wife [11/70] Here We Go Again/Make The World Go Away/It Keeps Right On A-Hurtin'//My Woman, My Woman, My Wife/Turn The World Around/Together Again |
| | LLP #120 - WB 2S 1858 - Everly Brothers - The Everly Brothers Show [11/70] ('Til) I Kissed You/Wake Up Little Susie/ Cathy's Clown//Mama Tried/Bowling Green/Walk Right Back |
| | LLP #121 - Reprise SR 6347 - Vogues - Memories [11/70] Time After Time/Standing On The Corner/Love Is A Many Splendored Thing//Since I Don't Have You/Earth Angel/Moments To Remember |
| | LLP #122 - Monument SSP-531 - Boots Randolph - Hit Boots 1970 [11/70] Issued with two different color covers. Love's Been Good To Me/Rainy Night In Georgia//Proud Mary/Both Sides Now/Raindrops Keep Fallin' On My Head [Monument SLP- 18144] |
| | LLP #123 - Atlantic SD 7-1537 - Les McCann & Eddie Harris - Swiss Movement [11/70] (LP rel. 1969) Compared To What (8:55)//The Generation Gap (9:11) |
| | LLP #124 - A&M SP-4188-LLP - Burt Bacharach - Make It Easy on Yourself [11/70] This Guy's In Love With You/Make It Easy On Yourself//Promises, Promises/Whoever You Are I Love You/Do You Know The Way To San Jose |
| | LLP #125 - A&M SP-4271-LLP - Carpenters - Close to You [11/70] Help/Baby It's You/I'll Never Fall In Love Again//Love Is Surrender/Maybe It's You/(They Long To Be) Close To You |
| | LLP #126 - A&M SP-4247-LLP - Wes Montgomery - Greatest Hits [11/70] Eleanor Rigby/Georgia On My Mind/When A Man Loves A Woman//Road Song/I Say A Little Prayer |
| | LLP #127 - Uni 34818 - Neil Diamond - Gold [1/71] All tracks live. Kentucky Woman/Solitary Man/Thank The Lord For The Night Time//Brother Love's Traveling Salvation Show/Sweet Caroline [Uni 93084] |
| | LLP #128 - Coral CRL 34819 - Pete Fountain - Dr. Fountain's Magical Licorice Stick Remedy For The Blues [1/71] I'm In Love With New Orleans/Sulphur And Molasses/Licorice Stick Rag//Everything Is Beautiful/Somewhere/Dr. Fountain's Magical Licorice Stick Remedy For The Blues [Coral CRL 757513] |
| | LLP #129 - Decca DL 34820 - Mills Brothers - Golden Favorites, Volume 2 [1/71] How Blue?/One Dozen Roses/You're Nobody Til Somebody Loves You//The Jones Boy/Someday (You'll Want Me To Love You)/She Was Five And He Was Ten [Decca DL 75174] |
| | LLP #130 - Decca DL 34821 - Conway Twitty - Fifteen Years Ago [1/71] Hey! Baby/Back Street Affair/I Can't Believe That You've Stopped Loving Me//Slowly/She Can Only See The Good In Me/A Little Girl Cried [Decca DL7 5248] |
| | LLP #131 - Decca DL 34822 - Patsy Cline - The Patsy Cline Story [1/71] (Different songs from the 1963 issue.) She's Got You/Crazy/South Of The Border//I Fall To Pieces/Sweet Dreams (Of You)/Walking After Midnight [Decca DXB-176] |
| | LLP #132 - Motown M-60718 - Jackson 5 - Third Album [1/71] Mama's Pearl/Goin' Back To Indiana//I'll Be There/Oh, How Happy |
| | LLP #133 - Motown M-60724 - Diana Ross - Everything Is Everything [2/71] My Place/Baby It's Love/The Long And Winding Road//How About You/I'm Still Waiting/Everything Is Everything |
| | LLP #134 - Motown M-60717 - Supremes & The Four Tops - The Magnificent 7 [2/71] Ain't Nothing Like The Real Thing/Knock On My Door/Without The One You Love//Everyday People/For Your Love/Together We Can Make Such Sweet Music |
| | LLP #135 - Chisa C-60804 - Jazz Crusaders - Old Socks, New Shoes [2/71] Jackson/Hard Times/Why Do You Laugh At Me//Jazz!/Golden Slumbers [Chisa CS 804] |
| | LLP #136 - Project 3 PR 5050 SD - Tony Mottola - Close To You [2/71] Didn't We/We've Only Just Begun/Sophisticated Lady//Yesterday When I Was Young/Wave/Close To You |
| | LLP #137 - RCA-Victor PRS-333 - Perry Como - It's Impossible [2/71] A House Is Not A Home/We've Only Just Begun//It's Impossible/Raindrops Keep Fallin' On My Head [RCA-Victor LSP- 4473] |
| | LLP #138 - RCA-Victor PRS-334 - Eydie Gorme - Tonight I'll Say a Prayer [2/71] You've Made Me So Very Happy/Nice People/Yesterday, When I Was Young//Tonight I'll Say A Prayer/Quiet Soul/Knowing When To Leave [RCA-Victor LSP-4303] |
| | LLP #139 - RCA-Victor PRS-325 - Henry Mancini - Mancini Plays The Theme From Love Story [2/71] Loss Of Love/Whistling Away The Dark/Theme From Love Story//Song From M*A*S*H/Theme From The Hawaiians/Theme From Borsalino [RCA-Victor LSP-4466] |
| | LLP #140 - RCA-Victor PRS-336 - Al Hirt - The Best of Al Hirt, Volume 2 [3/71] Stardust/The Girl From Ipanema/I Can't Get Started//Easy Street/Walkin'/Sleepy Lagoon [RCA-Victor LSP-3556] |
| | LLP #141 - RCA-Victor PRS-337 - Eddy Arnold - The Best of Eddy Arnold, Volume II [3/71] Misty Blue/Somebody Like Me/Turn The World Around//The Tip Of My Fingers/Release Me/It's Such A Pretty World Today [RCA-Victor LSP-4320] |
| | LLP #142 - RCA-Victor PRS-338 - Charley Pride - The Best of Charley Pride [3/71] The Snakes Crawl At Night/All I Have To Offer You (Is Me)/Does My Ring Hurt Your Finger//Just Between You And Me/Kaw- Liga/Before I Met You [RCA-Victor LSP-4223] |
| | LLP #143 - Uni 1903 - Elton John - Tumbleweed Connection [3/71] Come Down In Time/Country Comfort//Amoreena/Love Song [Uni 73096] |
| | LLP #144 - Decca 1904 - Lenny Dee - Remember Me [3/71] One Less Bell To Answer/1900 Yesterday/For The Good Times//Watching Scotty Grow/It's Impossible/Rose Garden [Decca DL7 5255] |
| | LLP #145 - Decca 1905 - Bert Kaempfert & His Orchestra - Orange Colored Sky [4/71] Bye Bye Blackbird/Friends/Orange Colored Sky//Don't Go/Snowbird/While The Children Sleep [Decca DL7 5256] |
| | LLP #146 - Project 3 PR 5049SD-EP - Enoch Light & The Light Brigade - Big Band Hits of the Thirties [4/71] I'm Getting Sentimental Over You/Snowfall/Moonlight Serenade//Begin The Beguine/Let's Dance/Woodchoppers Ball |
| | LLP #QD 146 - Project 3 PR 5049QS-EP [QS Quadraphonic] - Enoch Light & The Light Brigade - Big Band Hits of the Thirties [1974] Reissue in quadraphonic. I'm Getting Sentimental Over You/Snowfall/Moonlight Serenade//Begin The Beguine/Let's Dance/Woodchoppers Ball |
| | LLP #147 - Decca 1906 - Dukes of Dixieland - Dixieland's Greatest Hits [4/71] Heartaches/Third Man Theme/How Come You Do Me Like You Do//Midnight In Moscow/Ace In The Hole/Baby Won't You Please Come Home [Decca DL 74795] |
| | LLP #148 - Decca 1907 - Ink Spots - The Best of the Ink Spots [4/71] (LP rel. 1965, electronically rechanneled) The Gypsy/If I Didn't Care/Until The Real Thing Comes Along//To Each His Own/Maybe/Don't Get Around Much Anymore [Decca DXSB 7 182] |
| | LLP #149 - Ode LLP-77009 - Carole King - Tapestry [5/71] You've Got A Friend/Smackwater Jack//Will You Love Me Tomorrow?/Where You Lead |
| | LLP #150 - WB S 2561 - James Taylor - Mud Slide Slim and the Blue Horizon [5/71] Places In My Past/Love Has Brought Me Around/Hey Mister, That's Me Up On The Jukebox//Mud Slide Slim/Isn't It Nice To Be Home Again/Riding On A Railroad |
| | LLP #151 - A&M LLP-3502 - Carpenters - The Carpenters [5/71] Bacharach/David Medley: Knowing When To Leave-Make It Easy On Yourself-(There's) Always Something There To Remind Me- I'll Never Fall In Love Again-Walk On By-Do You Know The Way To San Jose//Superstar/Let Me Be The One/For All We Know |
| | LLP #152 - Capitol Creative Markets SU-377 - Peggy Lee - Peggy Lee's Greatest [5/71] Alright, Okay, You Win/Heart/Hallelujah, I Love Him So//Golden Earrings/Fever/Come Back To Me |
| | LLP #153 - Reprise SR 6432 - Ella Fitzgerald - Things Ain't What They Used to Be (And You Better Believe It) [5/71] Don't Dream Of Anybody But Me/Willow Weep For Me//Tuxedo Junction/Days Of Wine And Roses/Things Ain't What They Used To Be |
| | LLP #154 - Ranwood R-006 - Ray Anthony - Great Country Music Hits [5/71] Love Is For The Two Of Us/Almost Persuaded/Truck Stop//Slipping Around/Stand By Your Man/Houston [Ranwood R- 8059] |
| | LLP #155 - SUN-EP-108 - Jerry Lee Lewis - The Golden Cream of the Country [5/71] One Minute Past Eternity/Cold Cold Heart/Invitation To Your Party//I Can't Trust Me In Your Arms Anymore/How's My Ex Treating You/Ramblin' Rose |
| | LLP #156 - Capitol Creative Markets SU-752 - Glen Campbell - Glen Campbell's Greatest Hits [5/71] Wichita Lineman/Try A Little Kindness/By The Time I Get To Phoenix//Gentle On My Mind/I Wanna Live/Galveston |
| | LLP #157 - Atlantic SD 7-7206 - Stephen Stills - Stephen Stills 2 [8/71] Bluebird Revisited/Ecology Song//Sugar Babe/Marianne/Relaxing Town |
| | LLP #158 - Atlantic SD 7-7205 - Aretha Franklin - Live at Fillmore West [8/71] Spirit In The Dark (with Ray Charles) (Parts I & II)//Introduction/Respect/Love The One You're With |
| | LLP #159 - Capitol Creative Markets SU-804 - Sonny James - The Sensational Sonny James [8/71] You're The Reason I'm Living/It Keeps Right On A-Hurtin'/Heaven On Earth//True Love Last Forever/Happiness Bound/She Believes In Me |
| | LLP #160 - Decca 34862 - Russ Morgan & His Orchestra - Golden Favorites [8/71] The Object Of My Affection/Josephine/Cruising Down The River//So Tired/Do You Ever Think Of Me/Loves You [Decca DL7 74292] |
| | LLP #161 - Decca 34861 - Sammy Kaye & His Orchestra - The 30's Are Here to Stay! [8/71] (LP rel. 1969) Last Night On The Back Porch (I Loved Her Best Of All)/Charley, My Boy/Don't Bring Lulu//Ja-Da/Yes We Have No Bananas/Just A Girl That Men Forget [Decca DL7 5106] |
| | LLP #162 - Decca 34860 - Louis Armstrong - Hello, Dolly! [8/71] Hello, Dolly!/Moon River/It's Been A Long, Long Time//A Kiss To Build A Dream On/I Still Get Jealous/You Are Woman, I Am Man [Kapp KS-3364] |
| | LLP #163 - A&M LLP-4313 - Cat Stevens - Teaser and the Firecat [9/71] Bitterblue/Rubylove/Morning Has Broken//If I Laugh/The Wind/Tuesday's Dead |
| | LLP #164 - Dunhill PRO-50108 - Three Dog Night - Harmony [9/71] My Impersonal Life/Old Fashioned Love Song//Never Dreamed You'd Leave In Summer/Jaz |
| | LLP #165 - Dunhill PRO-50107 - Grass Roots - Their 16 Greatest Hits [9/71] This is the stereo version; the disc was reissued in 1974 in quad. Midnight Confessions/Sooner Or Later/Where Were You When I Needed You//Temptation Eyes/Wait A Million Years/Heaven Knows |
| | LLP #QD 165 - ABC-Dunhill PRO-40013 [QS Quadraphonic] - Grass Roots - Their 16 Greatest Hits [1974] Reissue in quadraphonic. Midnight Confessions/Sooner Or Later/Where Were You When I Needed You//Temptation Eyes/Wait A Million Years/Heaven Knows |
| | LLP #166 - A&M LLP-4302 - Lee Michaels - Lee Michaels 5th [9/71] Can I Get A Witness/Ya Ya/Do You Know What I Mean//You Are What You Do/Rock Me Baby/Keep The Circle Turning |
| | LLP #167 - Dunhill PRO-50106 - Mamas & The Papas - People Like Us [11/71] People Like Us/I Wanna Be A Star/Pearl//Pacific Coast Highway/Snowqueen Of Texas/Step Out |
| | LLP #168 - ABC PRO-730 - B.B. King - B.B. King in London [11/71] Ain't Nobody Home/Wet Hayshark/Power Of The Blues//Caldonia/Alexis' Boogie |
| | LLP #169 - ABC PRO-740 - Knuckles O'Toole - 16 Knockout Performances [11/71] Mary's A Grand Old Name/I'll Get By/It All Depends On You//Oh Johnny! Oh Johnny Oh/Nola/Singin' In The Rain |
| | LLP #170 - Capitol Creative Markets SU-835 - Merle Haggard - Someday We'll Look Back [11/71] One Sweet Hello/Tulare Dust/California Cottonfields//Someday We'll Look Back/Carolyn/I'd Rather Be Gone |
| | LLP #171 - Atlantic SD 7-7208 - Led Zeppelin - Led Zeppelin IV [1/72] Rock And Roll/Black Dog//Stairway To Heaven |
| | LLP #172 - Uni 34871 - Neil Diamond - Stones [1/72] Suzanne/Husbands And Wives//I Am...I Said/Stones/Chelsea Morning [Uni 93106] |
| | LLP #173 - Atlantic SD 7-1594 - Roberta Flack - Quiet Fire [1/72] (LP rel. 1971) Sunday And Sister Jones/Let Them Talk//See You Then/Will You Still Love Me Tomorrow |
| | LLP #174 - Decca 34872 - Jan Garber & His Orchestra - Melodies & Memories [1/72] Remember Me/I'll Be Seeing You/I've Heard That Song Before//These Foolish Things/Remember/Moments To Remember [Decca DL 74416] |
| | LLP #175 - Decca 34873 - Guy Lombardo & The Royal Canadians - Guy Lombardo's Greatest Hits [1/72] (LP rel. 1967) Seems Like Old Times/Humoresque/Everywhere You Go//Enjoy Yourself (It's Later Than You Think)/Boo-Hoo/The Band Played On [Decca DL 74812] |
| | LLP #176 - Decca 34874 - Bing Crosby - The Best of Bing [1/72] (LP rel. 1964) Dear Hearts And Gentle People/Don't Fence Me In/Sam's Song (The Happy Tune)//Galway Bay/Mac Namara's Band/Too-Ra- Loo-Ra-Loo-Ral (That's An Irish Lullaby) [Decca DL 74526] |
| | LLP #177 - Capitol Creative Markets SU-2944 - Nat King Cole - The Best of Nat King Cole [3/72] Sweet Lorraine/Too Young//L-O-V-E/Answer Me, My Love/Ramblin' Rose |
| | LLP #178 - Reprise SR 1033 - Frank Sinatra with Antonio Carlos Jobim & Others - Sinatra & Company [3/72] Drinking Water/Someone To Light Up My Life/Triste//Leaving, On A Jet Plane/Bein' Green/One Note Samba |
| | LLP #179 - Reprise SR 2053 - Dean Martin - Dino [3/72] Guess Who/Just The Other Side Of Nowhere/What's Yesterday//Blue Memories/Party Dolls & Wine/I Can Give You What You Want |
| | LLP #180 - Ode LLP-77013 - Carole King - Music [3/72] Brother Brother/Song Of Long Ago/Brighter//Growing Away From Me (Cover mistakenly claims "Some Kind of Wonderful")/Sweet Seasons |
| | LLP #181 - A&M LLP-3501 - Burt Bacharach - Burt Bacharach [3/72] (They Long To Be) Close To You/Nikki/One Less Bell To Answer//April Fools/Hasbrook Heights |
| | LLP #182 - Project 3 PR 5059SD-EP - Enoch Light & The Light Brigade - Big Hits of the 20's [3/72] If You Knew Susie/Tea For Two/Chicago//Toot, Toot Tootsie/Charleston/Ain't She Sweet |
| | LLP #183 - Reprise SR 2032 - Neil Young - Harvest [9/72] This was scheduled for release in 5/72, but delays in getting the printing correct caused a 4-month delay in release. Old Man/The Needle And The Damage Done/Heart Of Gold//Harvest/Alabama |
| | LLP #184 - Kapp 34875 - Sonny & Cher - All I Ever Need Is You [5/72] More Today Than Yesterday/I Love What You Did With The Love I Gave You/Here Comes That Rainy Day Feeling//Crystal Clear-Muddy Waters/United We Stand/All I Ever Need Is You [Kapp KS 3660] |
| | LLP #185 - Decca 38476 - Al Jolson - The Best of Al Jolson [5/72] Swanee/You Made Me Love You/Toot, Toot, Tootsie (Goo' Bye)//April Showers/Margie/California Here I Come |
| | LLP #186 - Capitol Creative Markets SU-838 - Freddie Hart - Easy Loving [5/72] (LP rel. 1971) Write It All In (Put It All In)/Without You/Easy Loving//The Whole World Holding Hands/In The Arms Of Love/House Of Sand |
| | LLP #187 - Decca 34877 - Loretta Lynn - One's on the Way [5/72] He's All I Got/One's On The Way/I Can't See Me Without You//L-O-V-E, Love/Too Wild To Be Tamed/It's Not The Miles You Traveled [Decca DL7 5334] |
| | LLP #188 - Ranwood R-007 - Myron Floren - Great Polka Hits [5/72] Friendly Tavern Polka/Circus Polka/Clarinet Polka//Village Inn Polka/Red Wing/Finger Tip Polka [Ranwood R-8047] |
| | LLP #189 - Capitol Creative Markets SU-2545 - Beach Boys - Best of the Beach Boys [8/72] Surfin' USA/Surfer Girl/Fun, Fun, Fun//Catch A Wave/In My Room/Wendy [Reissue of Capitol DU-2545, rel. 1966] |
| | LLP #190 - Atlantic SD 7-8190 - Rascals - Greatest Hits [8/72] (LP rel. 1968) Good Lovin'/Come On Up/Love Is A Beautiful Thing//Lonely Too Long/Groovin'/A Beautiful Morning |
| | LLP #191 - Reprise SR-1034 - Frank Sinatra - Frank Sinatra's Greatest Hits, Vol. II [8/72] My Way/Love's Been Good To Me//Goin' Out Of My Head/Star!/The September Of My Years |
| | LLP #192 - Mega LLP-192 - Bill Black's Combo - Juke Box Favorites [8/72] Canadian Sunset/Cry/Proud Mary//Honky-Tonk/Alley Cat/One Mint Julep [Mega M31-1014] |
| | LLP #193 - Mega LLP-193 - Benny Goodman - Let's Dance Again [8/72] (What Can I Say) After I Say I'm Sorry/Liza (All The Cloud'll Roll Away)/On A Clear Day (You Can See Forever)//This Guy's In Love With You/Octopus's Garden/I Will Wait For You [Mega M51-5002] |
| | LLP #194 - Project 3 PR 5049SD-EP - Enoch Light & The Light Brigade - Big Band Hits Of The 30's & 40's [8/72] Cherokee/I'll Never Smile Again/April In Paris//I Can't Get Started With You/Marie [Project 3 PR 5056SD] |
| | LLP #QD 194 - Project 3 PR 5049QS-EP [QS Quadraphonic] - Enoch Light & The Light Brigade - Big Band Hits Of The 30's & 40's [1974] Reissue in quadraphonic. Cherokee/I'll Never Smile Again/April In Paris//I Can't Get Started With You/Marie [Project 3 PR 5056SD] |
| | LLP #195 - Decca 34879 - Earl Grant - Earl Grant's Greatest Hits [10/72] (Gold print on label) Swingin' Gently/I Can't Stop Loving You/More//Ol' Man River/Stand By Me/(At) The End (Of A Rainbow) [Decca DL 74813] |
| | LLP #196 - Decca 34880 - Freddie Martin & His Orchestra- Most Requested [10/72] Games That Lovers Play/Cabaret/Lara's Theme From "Dr. Zhivago"//Born Free/Winchester Cathedral/A Day In The Life Of A Fool |
| | LLP #197 - Decca 34881 - Sammy Kaye & His Orchestra - Dance to My Golden Favorites [10/72] Harbor Lights/Atlanta, Ga./Room Full Of Roses//It Isn't Fair/I'm A Big Girl Now/Laughing On The Outside |
| | LLP #198 - Decca 34882 - Warren Covington & The Tommy Dorsey Orchestra - Warren Covington & The Tommy Dorsey Orchestra [10/72] Ebb Tide/In The Mood/Bye, Bye Blackbird//Charleston/Shadow Waltz/The World Is Waiting For The Sunshine |
| | LLP #199 - Rolling Stones/Atlantic COC 7-22900 - Rolling Stones - Exile on Main Street [1/73] Rip This Joint/Shake Your Hips/Tumbling Dice//Rocks Off/Sweet Virginia |
| | LLP #200 - ABC PRO-737 - Doc Severinsen - Great Performances [1/73] Strangers In The Night/Free Again/Tennessee Waltz//And The Angels Sing/Guantanamera/When The Saints Go Marching In [ABC ABCS-737] |
| | LLP #201 - ABC PRO-731 - Ray Charles - A 25th Anniversary in Show Business Salute to Ray Charles [1/73] Born To Lose/Hit The Road Jack/You Are My Sunshine//I Can't Stop Loving You/Georgia On My Mind |
| | LLP #202 - ABC PRO-905 - Count Basie - Broadway - Basie's Way [1/73] Hello Young Lovers (From "The King And I")/Mame (From "Mame")/On The Street Where You Live (From "My Fair Lady")//On A Clear Day (You Can See Forever) (From "On A Clear Day You Can See Forever")/People (From "Funny Girl")/Everything's Comin' Up Roses (From "Gypsy") |
| | LLP #QD 202 - ABC PRO-40004 - Count Basie - Broadway - Basie's Way [1974] Reissue in quadraphonic. Hello Young Lovers (From "The King And I")/Mame (From "Mame")/On The Street Where You Live (From "My Fair Lady")//On A Clear Day (You Can See Forever) (From "On A Clear Day You Can See Forever")/People (From "Funny Girl")/Everything's Comin' Up Roses (From "Gypsy") |
| | LLP #203 - Decca 34900 - Billie Holiday - Billie Holiday's Greatest Hits [3/73] Good Morning Heartache/Crazy He Calls/(In My) Solitude//Ain't Nobody's Business If I Do/Lover Man/Them There Eyes |
| | LLP #204 - A&M LLP 3001 - Wes Montgomery - A Day in the Life [3/73] A Day In The Life/The Joker//Watch What Happens/Angel/Windy |
| | LLP #205 - LLP-4245 - Herb Alpert & The Tijuana Brass - Greatest Hits [3/73] Taste Of Honey/Spanish Flea/South Of The Border//The Lonely Bull/Tijuana Taxi/Getting Sentimental Over You |
| | LLP #206 - Decca 34901 - Lenny Dee - The Best of Lenny Dee [3/73] (LP rel. 1968) Misty/Mr. Lucky/My Kind Of Town//I Left My Heart In San Francisco/Around The World/Cabaret [Decca DL 74982] |
| | LLP #207 - MCA 34961 - Elton John - Don't Shoot Me I'm Only the Piano Player [5/73] Daniel/Teacher I Need You//High Flying Bird/Crocodile Rock |
| | LLP #208 - WB S 2685 - Alice Cooper - Billion Dollar Babies [5/73] No More Mr. Nice Guy/Mary Ann/Raped And Freezin'//Hello Hooray/Billion Dollar Babies |
| | LLP #209 - Project 3 PR 5076SD-EP - Enoch Light - Big Band Hits of the 40's & 50's [5/73] Satin Doll/You Made Me Love You/On A Slow Boat To China//Heartaches/Sentimental Journey/Cherry Pink & Apple Blossom White |
| | LLP #QD 209 - Project 3 PR 5076QS-EP [QS Quadraphonic] - Enoch Light - Big Band Hits of the 40's & 50's [1974] Reissue in quadraphonic. Satin Doll/You Made Me Love You/On A Slow Boat To China//Heartaches/Sentimental Journey/Cherry Pink & Apple Blossom White |
| | LLP #210 - WB S 2683 - Eric Weissberg & Steve Mandell - Dueling Banjos (Deliverance Original Soundtrack) [5/73] Eight More Miles To Louisville/Dueling Banjos/Little Maggie//Pony Express/Buffalo Gals/Eighth Of January |
| | LLP #211 - Reprise SR 6214 - Sammy Davis Jr. & Buddy Rich - The Sounds of '66 [5/73] Come Back To Me/What Now My Love/What The World Needs Now Is Love//What Kind Of Fool Am I/I Know A Place/Please Don't Talk About Me When I'm Gone |
| | LLP #212 - Ranwood R-008 - Lawrence Welk - Reminiscing [5/73] Bubbles In The Wine/Maria Elena/Josephine//If I Love You/Helena Polka/Carolina In The Morning [Ranwood R-5001] |
| | LLP #213 - Atlantic SD 7-7255 - Led Zeppelin - Houses of the Holy [5/73] Dancing Days/D'Yer Mak'er//The Song Remains The Same/The Crunge |
| | LLP #214 - WB S 2701 - Deep Purple - Made in Japan [7/73] Smoke On The Water//Highway Star |
| | LLP #215 - Atlantic SD 7-2-805 - Allman Brothers Band - Beginnings [7/73] Black Hearted Woman/Revival//Whipping Post/Midnight Rider |
| | LLP #216 - Atlantic SD 7-7256 - Spinners - Spinners [7/73] One Of A Kind (Love Affair)/Just You And Me Baby/I'll Be Around//Just Can't Get You Out Of My Mind/Could It Be I'm Falling In Love |
| | LLP #217 - Atlantic/Atco SD 7-33-338 - King Curtis - Get Ready [7/73] (LP rel. 1970) Let It Be/Get Ready/Something//Sugar Foot/Soulin'/Someday We'll Be Together |
| | LLP #218 - Reprise SR 1025-2 - Frank Sinatra - Frank Sinatra's Greatest Hits [7/73] This is a 1973 revamping of the 1968 Little LP, resequenced with two songs replaced. Strangers In The Night/That's Life/Tell Her (You Love Her Each Day)//Summer Wind/Softly As I Leave You/Somewhere In Your Heart |
| | LLP #219 - Atlantic SD 7-7260 - J. Geils Band - Bloodshot [9/73] (Ain't Nothin' But A) Houseparty/Give It To Me//Start All Over Again/Make Up Your Mind |
| | LLP #220 - Atlantic/Atco SD 7-7018 - Dr. John - In the Right Place [9/73] Such A Night/Right Place Wrong Time/Traveling Mood//Life/Same Old Same Old/Cold Cold Cold |
| | LLP #221 - WB S 2694 - Doobie Brothers - The Captain and Me [9/73] China Grove/Busted Down Around O'Connelly Corners/Long Train Runnin'//Without You/Natural Thing |
| | LLP #222 - A&M LLP-3519 - Carpenters - Now and Then [9/73] Medley: Fun, Fun, Fun-The End Of The World-Da Doo Ron Ron (When He Walked Me Home)-Dead Man's Curve//Medley: Johnny Angel-The Night Has A Thousand Eyes-Our Day Will Come-One Fine Day |
| | LLP #223 - WB S 2699 - Seals & Crofts - Diamond Girl [9/73] Standin' On A Mountain Top/Jessica/Dust On My Saddle//We May Never Pass This Way (Again)/Diamond Girl |
| | LLP #224 - Decca 34983 - Mills Brothers - The Best of the Mills Brothers [9/73] Be My Life's Companion/Dream Of You/The Glow-Worm//Paper Doll/Gloria/Across The Alley From The Alamo |
| | LLP #225 - ABC PRO-779 - Steely Dan - Countdown to Ecstasy [10/73] My Old School//Pearl Of The Quarter/King Of The World |
| | LLP #226 - WB S 1893 - Grateful Dead - American Beauty [10/73] Sugar Magnolia/Operator/Till The Morning Comes//Truckin'/Friend Of The Devil |
| | LLP #227 - A&M LLP-4391 - Cat Stevens - Foreigner [10/73] Foreigner Suite, Part I//Foreigner Suite, Part II |
| | LLP #228 - Reprise SR 2113 - Dean Martin - Sittin' on Top of the World [10/73] I Wonder Who's Kissing Her Now/At Sundown/Almost Like Being In Love//It's A Good Day/Ramblin' Rose/I'm Sitting On Top Of The World |
| | LLP #229 - Capricorn SCP 0111 - Allman Brothers Band - Brothers And Sisters [11/73] Come And Go Blues/Wasted Words//Jessica (7:02) |
| | LLP #230 - WB S 2724 - Uriah Heep - Sweet Freedom [11/73] Dreamer/One Day//If I Had The Time/Circus |
| | LLP #231 - Dunhill PRO-50158 - Three Dog Night - Cyan [11/73] Happy Song/Play Children Play//Storybook Feeling/Ridin' Thumb |
| | LLP #232 - ABC PRO-769 - Jim Croce - Life and Times [11/73] Dreamin' Again/One Less Set Of Footsteps/Next Time, This Time//Roller Derby Queen/A Good Time Man Like Me Ain't Got No Business (Singin' The Blues)/Bad, Bad Leroy Brown |
| | LLP #233 - Reprise SR 2155 - Frank Sinatra - Ol' Blue Eyes Is Back [11/73] Let Me Try Again/You Will Be My Music//Winners/You're So Right |
| | LLP #234 - ABC PRO-940 - Glenn Miller Orchestra - Do You Wanna Dance [11/73] Till/Wichita Lineman/For Once In My Life//Sunny/Do You Wanna Dance/Those Were The Days |
| | LLP #235 - WB S 2748 - Alice Cooper - Muscle of Love [1/74] Working Up A Sweat/Never Been Sold Before//Muscle Of Love/Teenage Lament '74 |
| | LLP #236 - Bearsville SB 2066 - Todd Rundgren - Something/Anything? [1/74] I Saw The Light/You Left Me Sore/Hello It's Me//Piss Aaron/It Takes Two To Tango (This Is For The Girls)/Sweeter Memories |
| | LLP #237 - Capricorn SCP 0116 - Gregg Allman - Laid Back [1/74] Queen Of Hearts/Please Call Home//Don't Mess Up A Good Thing/Midnight Rider |
| | LLP #238 - A&M LLP-3601 - Carpenters - The Singles 1969-1973 [1/74] Ticket To Ride/(They Long To Be) Close To You//We've Only Just Begun/Top Of The World/Rainy Days And Mondays |
| | LLP #239 - A&M LLP-3527 - Burt Bacharach - Living Together [1/74] Something Big/Walk The Way You Talk/Reflections//Living Together, Growing Together/Monterey Peninsula |
| | LLP #240 - Project 3 PR 5071SD-EP - Dick Jurgens - Here's That Band Again [1/74] You Are Always In My Heart/Red Wing/Cinderella//Somebody Stole My Gal/Young At Heart/Hindustan |
| | LLP #QD 240 - Project 3 PR 5071QS-EP [QS Quadraphonic] - Dick Jurgens - Here's That Band Again [1974] Reissue in quadraphonic. You Are Always In My Heart/Red Wing/Cinderella//Somebody Stole My Gal/Young At Heart/Hindustan |
| | LLP #241 - WB S 2695 - Black Sabbath - Sabbath, Bloody Sabbath [3/74] Looking For Today/Sabbath, Bloody Sabbath//Sabbra Cadabra |
| | LLP #242 - Chrysalis SCH 1044 - Jethro Tull - Aqualung [3/74] (LP rel. 1971) Aqualung/Wond'ring Aloud//Locomotive Breath (LP length with piano intro)/Mother Goose |
| | LLP #243 - A&M LLP-3041 - Quincy Jones - You've Got It Bad Girl [3/74] Daydreaming/First Time Ever I Saw Your Face//Superstition/Summer In The City |
| | LLP #244 - Reprise SR 6122 - Duke Ellington & His Orchestra - Ellington '65: The Big Hits of the 60's [3/74] (LP rel. 1964) Never On Sunday/Call Me Irresponsible//The Second Time Around/Hello, Dolly!/Fly Me To The Moon |
| | LLP #245 - Ranwood R-009 - Ray Anthony - My Sweet Lord [3/74] If I Didn't Care/In The Mood/Oh! What It Seemed To Be//Samba Pa Ti/My Sweet Lord/At Last [Ranwood R-8078] |
| | LLP #246 - Project 3 PR 5039SD-EP - Yank Lawson & Bob Haggart - Extra!: The World's Greatest Jazz Band, Volume II [3/74] (LP rel. 1971) Love Is Blue/Alfie/Wolverine Blues//Savoy Blues/South Rampart Street Parade |
| | LLP #QD 246 - Project 3 PR 5039QS-EP - Yank Lawson & Bob Haggart - Extra!: The World's Greatest Jazz Band, Volume II [1974] (LP rel. 1971) Reissue in quadraphonic. Love Is Blue/Alfie/Wolverine Blues//Savoy Blues/South Rampart Street Parade |
| | LLP #247 - WB S 2750 - Doobie Brothers - What Were Once Vices Are Now Habits [5/74] Eyes Of Silver/Pursuit On 53rd St/Spirit//Road Angel/Tell Me What You Want (And I'll Give You What You Need) |
| | LLP #248 - WB S 2761 - Seals & Crofts - Unborn Child [5/74] Rachel/King Of Nothing/Desert People//The Story Of Her Love/Dance By The Light Of The Moon |
| | LLP #249 - Capricorn SCP 0124 - Marshall Tucker Band - A New Life [5/74] 24 Hours At A Time/Blue Ridge Mountain Sky//A New Life |
| | LLP #250 - WB S 2766 - Deep Purple - Burn [5/74] Burn//Lay Down, Stay Down/You Fool No One |
| | LLP #251 - Reprise SR 2177 - Gordon Lightfoot - Sundown [5/74] Somewhere U.S.A/High And Dry/Carefree Highway//The Watchman's Gone/Sundown |
| | LLP #252 - Reprise SR 2174 - Dean Martin - You're The Best Thing That Ever Happened To Me [5/74] I Don't Know Why/Tie A Yellow Ribbon ('Round The Old Oak Tree)/I'm Confessin' (That I Love You)//You're The Best Thing That Ever Happened To Me/Free To Carry On |
| | LLP #253 - Reprise 2SR 1019 - Frank Sinatra with Count Basie & The Orchestra - Sinatra at the Sands [5/74] I've Got You Under My Skin/You Make Me Feel So Young//Where Or When/Street Of Dreams/My Kind Of Town |
| | LLP #254 - Project 3 5086SD-EP - Enoch Light & The Light Brigade - Great Hits From The Great Gatsby Era [5/74] Waltz Medley: What'll I Do-My Sweet Little Alice Blue Gown-Three O'Clock In The Morning/Who//The Sheik Of Araby/It Had To Be You/Five Foot Two |
| | LLP #QD 254 - Project 3 5086QS-EP [QS Quadraphonic] - Enoch Light & The Light Brigade - Great Hits From The Great Gatsby Era [1974] Reissue in quadraphonic. Waltz Medley: What'll I Do-My Sweet Little Alice Blue Gown-Three O'Clock In The Morning/Who//The Sheik Of Araby/It Had To Be You/Five Foot Two |
| | LLP #QD 255 - ABC PRO-40015 [QS Quadraphonic] - Steely Dan - Pretzel Logic [7/74] With A Gun/Rikki Don't Lose That Number//Barrytown/Pretzel Logic |
| | LLP #QD 256 - ABC PRO-40016 [QS Quadraphonic] - Joe Walsh - The Smoker You Drink, The Player You Get [7/74] Rocky Mountain Way/Happy Ways//Meadows/Midnight Moodies |
| | LLP #QD 257 - ABC-Dunhill PRO-40014 [QS Quadraphonic] - Three Dog Night - Hard Labor [7/74] Theme From "The Sand Pebbles"/California Dreamin'/Cabaret//Music To Watch Girls By/Alfie/Love Me With All Your Heart |
| | LLP #QD 258 - ABC-Command PRO-40008 [QS Quadraphonic] - Jim Croce - I Got a Name [7/74] I Got A Name/Lover's Cross/I'll Have To Say I Love You In A Song//Top Hat Bar And Grill/Thursday/Workin' At The Car Wash Blues |
| | LLP #QD 259 - ABC-Command PRO-40012 [QS Quadraphonic] - Four Tops - Main Street People [7/74] Sweet Understanding Love/I Just Can't Get You Out Of My Mind//It Won't Be The First Time/Are You Man Enough |
| | LLP #QD 260 - ABC PRO-759 [Quadraphonic] - B.B. King - Guess Who [9/74] Any Other Way/Summer In The City//Better Lovin' Man/Found What I Need |
| | LLP #QD 261 - ABC-Command PRO-40005 [QS Quadraphonic] - Ray Charles Singers - Love Me With All Your Heart [9/74] Theme From "The Sand Pebbles"/California Dreamin'/Music To Watch Girls By//Alfie/Love Me With All Your Heart |
| | LLP #QD-262 - ABC-Command PRO-40003 [QS Quadraphonic] - Doc Severinson, His Trumpet & Orchestra - Fever [9/74] (LP rel. 1971) In A Little Spanish Town/On A Clear Day/Walk Right In//Cotton Fields/Fever/He's Got The Whole World In His Hands |
| | LLP #QD-263 - Project 3 PR 5065QS-EP [QS Quadraphonic] - Sammy Kaye - If You've Got the Time [9/74] (LP rel. 1972) Everything Is Beautiful/We've Only Just Begun/For The Good Times//I'd Like To Teach The World To Sing/You've Got Me Crying Again/Good Times Go Right On |
| | LLP #QD-264 - Project 3 PR 5041QS-EP [QS Quadraphonic] - Tony Mottola - The Tony Touch: The Best of Tony Mottola [9/74] I'll Never Fall In Love Again/Help Yourself/This Guy's In Love With You//Goin' Out Of My Head/Lush And Lovely/Dream A Little Dream Of Me |
| | LLP #265 - ABC-817 - Billy "Crash" Craddock - Rub It In [11/74] Quarter Til Three/Rub It In/Ruby Baby//Arkansas Red/Farmer's Daughter/Stop! If You Love Me |
| | LLP #266 - ABC PRO-6044 - Billy Vaughn - Country's Greatest Hits [11/74] I Won't Mention It Again/Funny Face/My Man (Understands)//Help Me Make It Through The Night/Stand By Your Man/Rose Garden [Paramount PAS-6044] |
| | LLP #267 - Reprise SR 2195 - Frank Sinatra - Some Nice Things I've Missed [11/74] What Are You Doing The Rest Of Your Life?/Bad, Bad Leroy Brown//You Are The Sunshine Of My Life/The Summer Knows/Tie A Yellow Ribbon Round The Ole Oak Tree |
| | LLP #268 - ABC PRO-2-1029 - Johnny Maddox - Piano Roll Greats [11/74] [Paramount PAS-2- 1029] Humoresque/Ace In The Hole/By The Light Of The Silvery Moon//If You Knew Susie (Like I Know Susie)/Red Hot Henry Brown/Nothing Does Does |
| | LLP #269 - ABC PRO-2-1010 - Mills Brothers - The Best Of The Mills Brothers [11/74] Hey There/I'm Sorry I Answered The Phone/Canadian Sunset//Lazy River/Yellow Bird/Chanson D'Amour [Paramount PAS-2-1010] |
| | LLP #270 - ABC PRO-2-1023 - Andrews Sisters - In The Mood [11/74] I Can Dream, Can't I/Near You/Beat Me Daddy, Eight To The Bar//In The Mood/Pennsylvania Polka/Boogie Woogie Bugle Boy [Paramount PAS-2-1023] |
| | LLP #271 - ABC PRO-851 - Bobby Vinton - Melodies of Love [1/75] The Most Beautiful Girl/My Melody Of Love/Never Ending Song Of Love//You'll Never Know/Am I Losing You/Here In My Heart |
| | LLP #272 - ABC PRO-790 - Frankie Laine - Twenty Incredible Performances [1/75] Maybe/I Don't Want To Set The World On Fire/To Each His Own//Making Memories/What A Wonderful World/You Always Hurt The One You Love |
| | LLP #273 - ABC PRO-3704 - Paul Anka - Paul Anka Gold [1/75] Diana/Put Your Head On My Shoulder/Just Young//Summer's Gone/Lonely Boy/Puppy Love [Sire SASH-3704-2] |
| | LLP #274 - MCA Special Markets 34985 - Bert Kaempfert & His Orchestra - The Best of Bert Kaempfert [3/75] Strangers In The Night/L-O-V-E/Red Roses For A Blue Lady//Bye Bye Blues/That Happy Feeling/Remember When (We Made These Memories) |
| | LLP #275 - MCA Special Markets 34989 - Neil Diamond - His 12 Greatest Hits [3/75] Shilo/Stones/Cracklin' Rosie//Song Sung Blue/Soolaimon |
| | LLP #276 - MCA Special Markets 34988 - Olivia Newton-John - Let Me Be There [3/75] If Not For You/Let Me Be There/Take Me Home Country Roads//Help Me Make It Through The Night/Love Song/Just A Little Too Much |
| | LLP #277 - MCA Special Markets 34986 - Brenda Lee - Her Greatest Hits [3/75] I Want To Be Wanted/As Usual/Too Many Rivers//Johnny One Time/I'm Sorry/Coming On Strong |
| | LLP #278 - MCA Special Markets 34987 - Wayne King & His Orchestra - The Best of Wayne King & His Orchestra [3/75] Embassy Waltz/Cecilia/I Could Have Danced All Night//Goofus/Lazy River/The Waltz You Saved For Me |