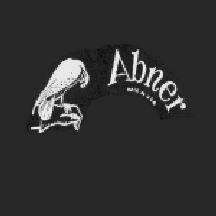 Abner Album Discography
by Mike Callahan and David Edwards
Last update: December 15, 2006






The Abner label was obviously named for Ewart Abner, then the head of Vee-Jay, although the Brackens owned the label. There are two Abner labels; chronological order is not known. One is black with silver printing, "Abner" above and slightly to the right of the center hole. To the left of "Abner" is a hunting falcon on a glove. The other label is red with silver printing, graphics are identical to the black label. All three of the Abner albums were also eventually reissued with the standard Vee-Jay label with the Abner numbers in an Abner jacket. The Dee Clark albums were both issued in stereo, while the Jerry Butler issue was apparently in mono only.

We would appreciate any additions or corrections to this discography. Just send them to us via e-mail. Both Sides Now Publications is an information web page. We are not a catalog, nor can we provide the records listed below. We have no association with Abner or Vee-Jay Records. Should you be interested in acquiring albums listed in this discography (which are all out of print), we suggest you see our Frequently Asked Questions page and Follow the instructions found there. This story and discography are copyright 1981, 1997, 1999, 2006 by Mike Callahan.
ABNER LABEL ALBUM DISCOGRAPHY
| | |
| --- | --- |
| Cover | Number - Title - Artist - [Release Date] (Chart) Contents |
| | LP-2000/SR-2000 - Dee Clark - Dee Clark [8/59] Just Keep It Up/Blues Get Off My Shoulder/Hey Little Girl/Whispering Grass/Seven Nights/I Can't Dream//Nobody But You/If It Wasn't For Love/Lucky Me/When I Call On You/Nature Boy/Count On Me |
| | LP-2001 - Jerry Butler, Esquire - Jerry Butler [1959] September Song/For Your Precious Love/Don't Take Your Love From Me/Come Back My Love/If You Let Me/The Challenge//Chi Town/Rainbow Valley/I Was Wrong/Lost/No End or Time/You Go Right Through Me |
| | LP-2002/SR-2002 - How About That - Dee Clark [1960] How About That/Cling A Ling/They're Talkin'/At My Front Door/The Convention/I Love You Darling//Senior Blues/Foggy Day/You There/Silently Lovin' You/Moonlight In Vermont/The Time Has Come |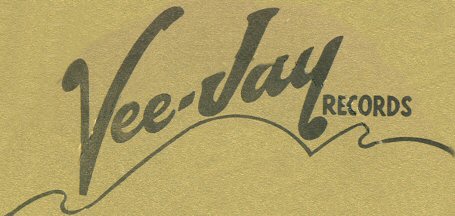 Back to the Vee-Jay Main Page



Back to the Discography Listings Page



Back to the Both Sides Now Home Page