Dynasty Album Discography
by Mike Callahan and David Edwards
Last update: December 15, 2006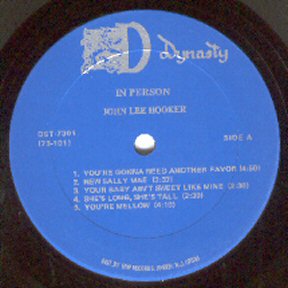 Dynasty Records was a short-lived subsidiary of Vee-Jay International. In fact, the label issued only three albums and shared a catalog series with Vee-Jay International's Pop, Blues & Soul series. It would be considered just a series rather than a label, except for the fact that Vee-Jay touted it as "Dynasty Records" and gave it a unique label, as it would if it were a separate label. The Dynasty label was blue with silver print. Catalog numbers 7301, 7302, and 7304, according to a 1975 Vee-Jay catalog (and the covers of the albums), were the only three albums issued under the Dynasty Records imprint. Catalog number 7303, 7305 and beyond were all Vee-Jay issues.


We would appreciate any additions or corrections to this discography. Just send them to us via e-mail. Both Sides Now Publications is an information web page. We are not a catalog, nor can we provide the records listed below. We have no association with Dynasty Records or Vee-Jay International. Should you be interested in acquiring albums listed in this discography (which are all out of print), we suggest you see our Frequently Asked Questions page and Follow the instructions found there. This story and discography are copyright 1981, 1997, 1999, 2006 by Mike Callahan.
DYNASTY ALBUM DISCOGRAPHY
| | |
| --- | --- |
| Cover | Number - Title - Artist - [Release Date] Contents |
| | DYS-7301 - John Lee Hooker in Person - John Lee Hooker [1974] You're Gonna Need Another Favor/New Sally Mae/Your Baby Ain't Sweet Like Mine/She's Long She's Tall/You're Mellow//Will The Circle Be Unbroken/Flowers On The Hour/It Serves Me Right To Suffer/Ain't No Big Thing Baby/You Can Run Baby |
| | DYS-7302 - Just for You - Jerry Butler [1974] The Wishing Star/You Won't Be Sorry/I'm The One Who Loves You/Too Late/Give It Up/Just For You//Trouble In Mind/You Ought To Be Ashamed/I Love You/Hold Me/Woman With Your Soul/Stardust |
| | DYS-7304 - Talkin' 'Bout Soul: The Little Richard Story - Little Richard [1974] Without Love/Dance What You Wanna/My Wheels Are Slippin'/You Better Stop/I Don't Know What You Got/Talkin' 'Bout Soul/Somethin' Moves In My Heart/It Ain't What You Do/Cross Over/Jenny Jenny/Dancin' Around The World |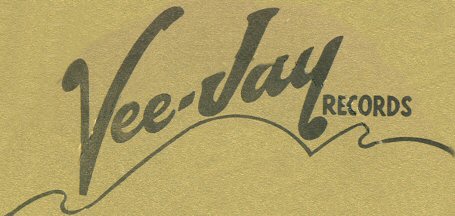 Back to the Vee-Jay Main Page


Back to the Discography Listings Page



Back to the Both Sides Now Home Page