Epitaph Album Discography
by Mike Callahan and David Edwards
Last update: December 15, 2006






The Epitaph label was an early 1970s subsidiary of Vee-Jay International Records. It was a somewhat somber series, devoted to deceased jazzmen. The album covers were all black and white. The covers had the Epitaph logos, but the label inside was the standard Vee-Jay "brackets" label with the Epitaph catalog number on the left side of the center hole. The albums appear to have been issued in mono only.

We would appreciate any additions or corrections to this discography. Just send them to us via e-mail. Both Sides Now Publications is an information web page. We are not a catalog, nor can we provide the records listed below. We have no association with Vee-Jay Records. Should you be interested in acquiring albums listed in this discography (which are all out of print), we suggest you see our Frequently Asked Questions page and Follow the instructions found there. This story and discography are copyright 1981, 1997, 1999, 2006 by Mike Callahan.
EPITAPH ALBUM DISCOGRAPHY
| | |
| --- | --- |
| Cover | Number - Title - Artist - [Release Date] Contents |
| | Epitaph E-4000 Historical Jazz Series: |
| | E-4000 - Lee Morgan 1938-1972 - Lee Morgan [1975] Bess/Terrible "T"/I'm A Fool To Want You//Expoobident/Easy Living/Fire |
| | E-4001 - Paul Chambers 1935-1969 - Paul Chambers [1975] Awful Mean/Just Friends/Julie Ann/Mopp Shoe Blues/Melody/Bass Region |
| | E-4002 - Django Reinhardt 1910-1953 - Django Reinhardt [1975] How High The Moon/Fine And Dandy/Yesterdays/Lover//Apple Honey/Manoir De Mes Reves/Dream Of You/Crazy Rhythm |
| | E-4003 - Bunny Berrigan 1909-1942 - Bunny Berigan [1975] Shanghai Shuffle/Devil's Holiday/Sing You Sinners/'Tain't So Honey/Sunday/I'll Always Be In Love With You/Frankie And Johnny/Flat Foot Floogie/Peg O' My Heart/Mahogany Hall Stomp/Wearin' Of The Green/Dardanella |
| | E-4004 - John Kirby 1908-1952 - John Kirby [1975] Ida/Peanut Vendor No. 1/Revolutionary Etude/Blue Fantasy No. 1/The Same Old Story/Polonaise/Prelude For Trumpet/Last Night The Nightingale Woke Me/I Give You My Word/Rustle Of Spring No. 1/Rehearsin' For A Nervous Breakdown/Echoes Of harlem |
| | E-4005 - Glen Gray 1907-1963 - Glen Gray [1975] Limehouse Blues/Wolverine Blues/Copenhagen/Ol' Man River/Chinatown My Chinatown/Walkin' The Dog/Maniac's Ball/Linger Awhile/Can't We Be Friends/White Star Stomp/Stompin' Around/Black Jazz |
| | E-4006 - Art Tatum 1910-1956 - Art Tatum [1975] Young And Healthy/Morning Noon And Night/When Day Is Done/Stardust/Chinatown My Chinatown/The Man I Love/Tabu/Somebody Loves Me/Why Was I Born/If I Could Be With You One Hour Tonight/Tea For Two/Mean To Me/It's Only A Paper Moon/Just A Gigolo/Three Little Words/I Gotta Right To Sing The Blues |
| | E-4007 - Wynton Kelly 1931-1971 - Wynton Kelly [1975] Mama "G"/What Know/Sydney/Joe's Avenue/Sassy/Come Rain Or Come Shine/Make The Man Love Me |
| | E-4008 - Al Jolson 1885-1950 - Al Jolson [1975] I Feel A Song Coming On/Isn't This A Lovely Day/I Like To Take Orders Form You/The World Is Waiting For The Sunrise/I'll See You In My Dreams/Smoke Gets In Your Eyes/Sonny Boy/One In A Million/She's A Latin From Manhattan/At Sundown/My Blue Heaven/Night And Day/Avalon/Cheek To Cheek/I Can't Give You Anything But Love/The Lady In Red |
| | E-4009 - Russ Morgan 1904-1969 - Russ Morgan [1975] Does Your Heart Beat For Me/Bye Bye Blackbird/You're Nobody Till Somebody Loves You/Let A Smile Be Your Umbrella/Somebody Else Is Taking My Place/Johnson Rag/So Tired/Linger Awhile/Stumbling (medley)/Please Think Of Me/Forever And Ever/A Little Bit Independent/Cruising Down The River |
| | E-4010 - Eric Dolphy 1928-1964 - Eric Dolphy [1975] Jitterbug Waltz/Music Matador/Alone Together/Love Me |
| | E-4011/12 - Duke Ellington 1899-1974 - Duke Ellington [1975] (2-LP set) Bounce/Until Tonight/West Indian Stomp/I Hear A Rhapsody/Madame Will Drop Her Shawl/Love And I/Frenesi/Take The "A" Train/Frankie And Johnny/After All/Clementine/John Hardy's Wife/The Girl Of My Dreams/Junpin' Punkins/Flamingo/Love Like This Can't Last/The Mooche/Ring Dem Bells/Frustration/Coloratura/Rose Of The Rio Grande/Love You Madly/Take The "A" Train/Duet/Harlem Suite |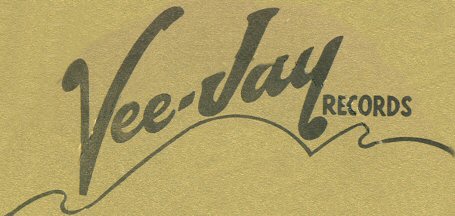 Back to the Vee-Jay Main Page



Back to the Discography Listings Page



Back to the Both Sides Now Home Page