Slash Album Discography
By David Edwards, Patrice Eyries, and Mike Callahan
Last update: July 25, 2004






Slash actually started as a magazine in 1977. But the record label that publisher Bob Biggs opened the next year long outlasted the magazine, which folded in 1980. Slash started as an independent label in Los Angeles, mostly featuring new wave/punk rock bands. Typically, the chip-on-the-shoulder attitude came through with the slogan, "Small enough to know the score, Big enough to settle it." Slash was distributed by Warner Brothers starting in 1982 until 1996, when the label name was sold to London Records.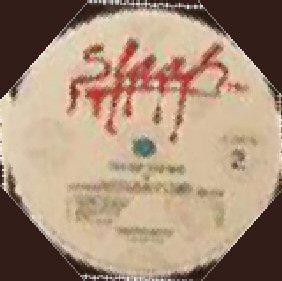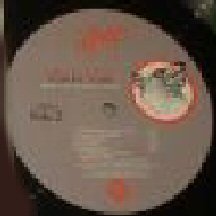 Slash labels prior to Warner Brothers distribution were a solid color, blue or silver, with black print and the early Slash logo at the top. Later, labels were tan or white.

We would appreciate any additions or corrections to this discography. Just send them to us via e-mail. Both Sides Now Publications is an information web page. We are not a catalog, nor can we provide the records listed below. We have no association with Slash Records. Should you be interested in acquiring albums listed in this discography (all of which are out of print), we suggest you see our Frequently Asked Questions page and follow the instructions found there. This story and discography are copyright 2004 by Mike Callahan.




SLASH ALBUM DISCOGRAPHY

Number - Title - Artist - [Release Date] (Chart) Contents

Independently distributed:

SR 101

SR 102

SR 103 - O - Germs (GI) [1979] What We Do Is Secret/Communist Eyes/Land Of Treason/Richie Dagger's Crime/Strange Notes/American Leather/Lexicon Devil/Manimal/Our Way/We Must Bleed//Media Blitz/The Other Newest One/Let's Pretend/Dragon Lady/The Slave/Shut Down (Annihilation Man)

SR 104 - Los Angeles - X [1980] Your Phone's Off The Hook, But You're Not/Johnny Hit And Run Paulene/Soul Kitchen/Nausea/Sugarlight//Los Angeles/Sex And Dying In High Society/The Unheard Music/The World's A Mess/It's In My Kiss

SR 105 - Decline of... the Western Civilization - Various Artists [1980] Artists include: Black Flag, Fear, Germs, X, Circle Jerks, Alica Bag Band, Catholic Discipline

SR 106

SR 107 - Wild Gift - X [1981] The Once Over Twice/We're Desperate/Adult Books/Universal Corner/I'm Coming Over/It's Who You Know//In This House That I Call Home/Some Other Time/White Girl/Beyond And Back/Back 2 The Base/When Our Love Passed Out On The Couch/Year 1

SR 108

SR 109 - The Blasters - Blasters [1981] Marie Marie/No Other Girl/I'm Shakin'/Border Radio/American Music/So Long Baby, Goodbye//Hollywood Bed/Never No More Blues/This Is It/Highway 61/I Love You So/Stop The Clock

SR 110

SR 111 - The Record - Fear [1981] Let's Have A War/Beef Boloney/Camarillo/I Don't Care About You/New York's Alright If You Like Saxophones/Gimme Some Action/Foreign Policy//We Destroy The Family/I Love Livin In The City/Disconnected/We Got To Get Out Of This Place/Flesh Flesh/Getting The Brush/No More Nothing

SR 112 - Good Clean Fun - Bonnie Hayes & Wild Combo [1982]


Distributed By Warner Brothers:

BSK 3680 - The Blasters - Blasters [1982] (1/82, #36) Reissue of Slash SR 109. Marie Marie/No Other Girl/I'm Shakin'/Border Radio/American Music/So Long Baby, Goodbye//Hollywood Bed/Never No More Blues/This Is It/Highway 61/I Love You So/Stop The Clock

7599-2 3735-1 - Over There: Live at the London Venue - Blasters [1982] (10/82, #117) High School Confidential/Rock Boppin' Baby/Keep A Knockin'//I Don't Want To/Go, Go, Go/Roll 'Em Pete

7599-2 3818-1 - Non Fiction - Blasters [1983] (5/83, #95) Red Rose/Barefoot Rock/Bus Station/One More Dance/It Must Be Love/Jubilee Train//Long White Cadillac/Fool's Paradise/Boomtown/Leaving/Tag Along

7599-2 3833-1 - Sundown - Rank & File [1982] (5/83, #165) Amanda Ruth/(Glad I'm) Not In Love/Rank And File/The Conductor Wore Black//Sundown/I Went Walking/Lucky Day/I Don't Go Out Much Anymore/Coyote

7599-2 3844-1 - The Days of Wine and Roses - Dream Syndicate [1982] This is on the Slash/Ruby label. Tell Me When It's Over/Definitely Clean/That's What You Always Says/Then She Remembers/Halloween//When You Smile/Until Lately/Too Little, Too Late/The Days Of Wine And Roses

7599-2 3845-1 - Violent Femmes - Violent Femmes [1983] Blister In The Sun/Kiss Off/Please Do Not Go/Add It Up/Confessions//Prove My Love/Promise/To The Kill/Gone Daddy Gone/Good Feeling

7599-2 3930-1 - Los Angeles - X [1983] Reissue of Slash SR 104. Your Phone's Off The Hook, But You're Not/Johnny Hit And Run Paulene/Soul Kitchen/Nausea/Sugarlight//Los Angeles/Sex And Dying In High Society/The Unheard Music/The World's A Mess; It's In My Kiss

7599-2 3931-1 - Wild Gift - X [1983] Reissue of Slash SR 107. The Once Over Twice/We're Desperate/Adult Books/Universal Corner/I'm Coming Over/It's Who You Know//In This House That I Call Home/Some Other Time/White Girl/Beyond And Back/Back 2 The Base/When Our Love Passed Out On The Couch/Year 1

7599-2 3932-1 - O - Germs (GI) [1983] Reissue of Slash SR 103. What We Do Is Secret/Communist Eyes/Land Of Treason/Richie Dagger's Crime/Strange Notes/American Leather/Lexicon Devil/Manimal/Our Way/We Must Bleed//Media Blitz/The Other Newest One/Let's Pretend/Dragon Lady/The Slave/Shut Down (Annihilation Man)

7599-2 3933-1 - The Record - Fear [1983] Reissue of Slash SR 111. Let's Have A War/Beef Boloney/Camarillo/I Don't Care About You/New York's Alright If You Like Saxophones/Gimme Some Action/Foreign Policy//We Destroy The Family/I Love Livin In The City/Disconnected/We Got To Get Out Of This Place/Flesh Flesh/Getting The Brush/No More Nothing

7599-2 3935-1 - Fire of Love - Gun Club [1983] Sex Beat/Preaching The Blues/Promise Me/She's Like Heroin To Me/For The Love Of Ivy/Fire Spirit//Ghost On The Highway/Jack On Fire/Black Train/Cool Drink Of Water/Goodbye Johnny

7599-2 3939-1 - Slash: The Early Sessions - Various Artists [1983] Border radio - Blasters/Sex Beat - Gun Club/The Conductor Wore Black - Rank And File/Blister In The Sun - Violent Femmes/Long White Cadillac - Blasters//Los Angeles - X/New York's Alright If You Like Saxophones - Fear/Caught In My Eye - Germs/Tell Me When It's Over - Dream Syndicate/White Girl - X

7599-2 3963-1 - And a Time to Dance - Los Lobos [1983] Let's Say Goodnight/Walking Song/Anselma/Come On Let's Go/How Much Can I Do/Why Do You Do/Ay Te Dejo En San Antonio

7599-2 3964-1 - Gravity Talks - Green On Red [1983] Gravity Talks/Old Chief/5 Easy Pieces/Deliverance/Over My Head/Snake Bit//Blue Parade/That's What You're Here For/Brave Generation/Abigail's Ghost/Cheap Wine/Narcolepsy

25004-1 - Hallowed Ground - Violent Femmes [1984]

25064-1 - Key of Cool - Mitchell Froom [1984]

25087-1 - Long Gone Dead - Rank & File [1984] Long Gone Dead/I'm an Old Man/Sound of the Rain/Hot Wind/Tell Her I Love Her//Saddest Girl in the World/Timeless Love/John Brown/Last Night I Dreamed/It Don't Matter

25093-1 - Hard Line - Blasters [1985] (3/85, #86) Trouble Bound/Just Another Sunday/Hey, Girl/Dark Night/Little Honey//Samson and Delilah/Colored Lights/Help You Dream/Common Man/Rock & Roll Will Stand

25174-1 - The Longest Day - Del Fuegos [1984]

25177-1 - How Will the Wolf Survive? - Los Lobos [1984] (12-84, #47)

25193-1 - Jaws of Life - Hunters and Collectors [1984]

25311-1 - Music from the Motion Picture "Alamo Bay" - Various Artists [1985]

25316-1 - Fegmania - Robyn Hitchcock & Egyptians [1985]

? - We Care a Lot - Faith No More [1985] We Care A Lot/The Jungle/Mark Bowen/Jim/Why Do You Bother/Greed/Pills For Breakfast/As The Worm Turns/Arabian Disco/New Beginnings

25339-1 - Boston, Mass. - Del Fuegos [1985] (10-85, #132)

25340-1 - The Blind Leading the Naked - Violent Femmes [1986] (2/86, #84) Old Mother Reagan/No Killing/Faith/Breakin' Hearts/Special/Love & Me Make Three/Candelight Song/I Held Her In My Arms/Children Of The Revolution/Good Friend/Heartache/Cold Canyon/Two People

25403-1 - Love & Hope & Sex & Dreams - BoDeans [1986] (6/86, #115) She's A Runaway/Fadeaway/Still The Night/Rickshaw Riding/Angels/Misery/The Strangest Kind/Say You Will/Ultimately Fine/That's All/Lookin' For Me Somewhere

25523-1 - By the Light of the Moon - Los Lobos [1987] (2-87, #47)

25540-1 - Stand Up - Del Fuegos [1987] (4-87, #167)

25559-1 - Introduce Yourself -Faith No More [1987] Faster Disco/Annie's Song/Introduce Yourself/Chinese Arithmetic/Death March//We Care a Lot/R N' R/Crab Song/Blood/Spirit

25481-1 - Un Sung Stories - Phil Alvin & Sun Ra Orchestra [1986]

25524-1 - People of the World - Burning Spear [1986]

25600-1 - Mercy Seat - Mercy Seat [1987]

25605-1 - La Bamba (Original Motion Picture Soundtrack) - Los Lobos & Other Artists [1987] (7-87, #1)

25629-1 - Outside Looking In - BoDeans [1987] (10/87, #86) Dreams/Pick Up The Pieces Take It Tomorrow/Say About Love/Don't Be Lonely/Only Love/What It Feels Like/The Ballad Of Jenny Rae/Forever Young (The Wild Ones)

25712-1 - Sometime Soon - Wild Flowers [1988]

25734-1 - Mistress Music - Burning Spear [1988]

25755-1 - Sons of Freedom - Sons of Freedom [1988]

25790-1 - La Pistola Y El Corazon - Los Lobos [1988] (11-88, #179)

25819-1 - 3 - Violent Femmes [1988] (2-89, #93) Nightmares/Just Like My Father/Dating Days/Fat/Fool In The Fool Moon/Nothing Worth Living For/World We're Living In/Outside The Palace/Telephone Book/Mother Of A Girl/Lies/See My Ships

25828-1 - Down on This Floor - Zulus [1989]

25876-1 - home - BoDeans [1989] (7/89, #94) When The Love Is Good (I Mean Good)/Beautiful Rain/Fire In The Hole/Good Work/No One/You Don't Get Much/Hand In Hand/Worlds Away/Far Far Away From My Heart/Brand New/Red River/Beaujolais/Sylvia/I'll Be There (Voodoo)/Tied Down And Chained

26134-1 - Headgear - Field Trip





Back to the Warner Brothers Records Story




Back to the Discography Listings Page




Back to the Both Sides Now Home Page