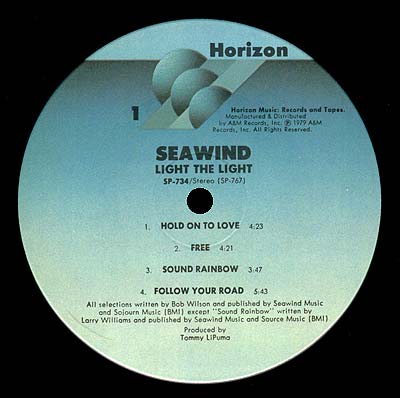 A&M Album Discography, Part 26
A&M Horizon Jazz Series
By Patrice Eyries, Dave Edwards, & Mike Callahan
Last update: February 18, 2002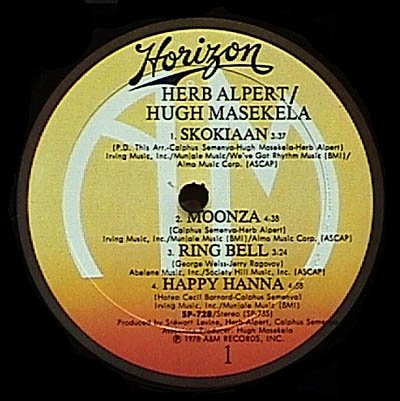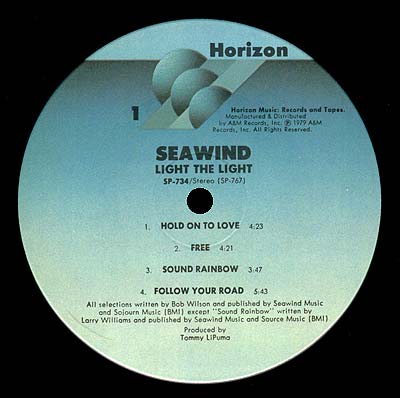 This was a jazz subsidiary. The A&M/Horizon label is not to be confused with the folk label or the Christian label of the same names.

Tracks on each album are listed in the order they appear on the album. An asterisk (*) before the record number indicates we do not have information on the correct playing sequence of the tracks, and consequently they are listed in alphabetical order for that album.

We would appreciate any additions or corrections to this discography. Just send them to us via e-mail. Both Sides Now Publications is an information web page. We are not a catalog, nor can we provide the records listed below. We have no association with A&M Records. Should you be interested in acquiring albums listed in this discography (which are all out of print), we suggest you see our Frequently Asked Questions page and follow the instructions found there. This story and discography are copyright 2001 by Mike Callahan.



A&M ALBUM DISCOGRAPHY, PART 26

Number - Title - Artist [Release Date] Contents

A&M/Horizon SP 700 Jazz Series:

*SP 701 - Suite for Pops - Thad Jones & Mel Lewis [1976] Meetin' Place/The Summary/The Farewell/The Great One/Only For Now/A Good Time Was Had By All/Toledo By Candlelight

*SP 702 - Sweet Hands - David Liebman & Lookout Farm [1976] Lazewal/Gita Roy/Dr. Faustus/Dark Lady/Sweet Hand Roy/Ashirbad/Within You Without You/Napanoch/Leane

*SP 703 - Brubeck & Desmond 1975: The Duets - Dave Brubeck & Paul Desmond [1976] Alice In Wonderland/These Foolish Things/Blue Dove/Stardust/Koto Song/Balcony Rock/Summer Song/You Go To My Head

*SP 704 - Awakening - Sonny Fortune [1976] Triple Threat/Nommo/Sunshower/For Duke & Cannon/Awakening

*SP 705 - Jim Hall Live! - Jim Hall [1976] Angel Eyes/'Round Midnight/Scrapple From the Apple/The Way You Look Tonight/I Hear a Rhapsody

*SP 706 - Ira Sullivan - Ira Sullivan [1976] Old Hundredth/Finlandia Theme/Jitterbug Waltz/Purples, Violets & Blues/Portrait of Sal LaRosa/Dove/Slightly Arched/Spring Can Really Hang You Up the Most/My Reverie

*SP 707 - New Life - Thad Jones & Mel Lewis [1976] Greetings & Salutations/Little Rascal On a Rock/Forever Lasting/Love To One Is One To Love/Cherry Juice/Love & Harmony/Thank You

*SP 708 - The People's Republic - Revolutionary Ensemble [1976] New York Trio For Trio/Chinese Rock/Ponderous Planets/People's Republic

*SP 709 - Forgotten Fantasies - David Liebman & Richie Beirach October 10th/Eugene/Obsidian Mirrors/Repeat Performance/Forgotten Fantasies/Troubled Peace

*SP 710 - Closeness - Charlie Haden [1977] O.C./For Turlya/For A Free Portugal

*SP 711 - Waves of Dreams - Sonny Fortune [1977] Seeing Beyond the Obvious/A Space In Time/In Waves of Dreams/Thoughts/Revelation

*SP 712 - Jimmy Owens - Jimmy Owens [1977] What's The Use/Do It To It/My Life/Caravan/Secret Love

*SP 713 - Celebration - Karma [1977] Funk de Mambo/So True (Life should Be)/Kwanzaa/Well/Karma/Suite Syreeta/Amani

*SP 714 - 25th Anniversary Reunion - Dave Brubeck Quartet [1977] St. Louis Blues/Three To Get Ready/Salute to Stephen Foster/African Times Suite/Take Five/Don't Worry 'Bout Me

*SP 715 - Commitment - Jim Hall [1977] Walk Soft/Down the Line/Bermuda Bye Bye/Lament For a Fallen Matador/When I Fall In Love/My One & Only Love/Indian Summer

*SP 716 - Mel Lewis and Friends - Mel Lewis [1977] Ain't Nothin' Nu/A Child Is Born/Sho' Nuff Did/Moose the Mooche/De Samba/Windflower

*SP 717 - Brown Rice - Don Cherry [1977] Brown Rice/Chenrezid/Degi Degi/Malkauna

SP 718 -

*SP 719 - Gerry Niewood and Timepiece - Gerry Niewood [1977] Joy/Manhattan Bittersweet/Snow/Anyo/Masada/Ralph's Piano Waltz/Timeless/Soft Focus/Aqua/Thorn Of a White Rose

SP 720 -

*SP 721 - Light'n Up Please - David Liebman [1977] Light'n Up Please/Slow Dance on the Killing Ground/Exquisite Torture/Win Your Love/Children of the Ghetto/Got To Work/Tranquility of the Protective Aura

SP 722 - Dancing in Your Head - Ornette Coleman [1977] Theme From A Symphony (Variation One)/Theme From A Symphony (Variation Two)/Midnight Sunrise

SP 723 - For Everybody - Karma

*SP 724 - Live in Munich - Thad Jones & Mel Lewis [1978] Mach II/A' That's Freedom/Come Sunday/Mornin' Reverend/Central Park North

*SP 725 - Enhance - Billy Hart [1978] Diff Customs/Hymn For the Old Year/Shadow Dance/Layla-Joy/Corner Culture/Rahsaan Is Beautiful/Pharoah

*SP 726 - You Can't Go Home Again - Chet Baker [1978] You Can't Go Home Again/El Morro/Un Poco Loco/Love For Sale

*SP 727 - The Golden Number - Charlie Haden [1978] Out of Focus/Shepp's Way/Turnaround/Golden Number

*SP 728 - Herb Alpert & Hugh Masekela - Herb Alpert & Hugh Masekela [1978] African Summer/Happy Hanna/I'll Be There For You/Lobo/Moonza/Ring Bell/Skokiaan

*SP 729 - Headin' Home - Jimmy Owens [1978] New Tune/B.S./Exercice/Home/Dreaming My Life Away/Never Subject To Change/Sweet Love

SP 730 - Other People's Rooms - Mark-Almond [1979] The City/Girl On Table 4/You Look Just Like A Girl Again/Other Peoples Rooms//Lonely People/Just A Friend/Then I Have You/Vivaldi's Song

SP 731 - Hot Dawg - David Grisman

SP 732 - City Lights - Doctor John [1979] Dance The Night Away With You/Street Side/Wild Honey/Rain//Snake Eyes/Fire Of Love/Sonata-He's A Hero/City Lights

SP 733 - Jungle Fever - Neil Larsen [1978] Sudden Samba/Promenade/Windsong/Emerald City//Jungle Fever/Red Desert/Last Tango In Paris/From A Desert

SP 734 - Light the Light - Seawind [1979]

SP 735 - Richard Evans - Richard Evans [1979]

*SP 736 - Yellow Magic Orchestra - Yellow Magic Orchestra [1979] (1-80, #81) Bridge Over Troubled Music/Computer game (Theme From "The Circus")/Computer game (Theme From "The Invader")/Cosmic Surfin'/Firecracker/La Femme Chinoise/Mad Pierrot/Simoon/Yellow magic (Tong Poo)

SP 737 - Stargazer - Gordon Michaels [1979]

SP 738 - High Gear - Neil Larsen [1979] High Gear/Demonette/Futurama//This Time Tomorrow/Nile Crescent/Rio Este/Night Letter

SP 739 - Brenda Russell - Brenda Russell [1979] God Bless You/If Only For One Night/In The Thick Of It/Little Bit Of Love/So Good, So Right/Think It Over/Way Back When/You're Free

SP 740 - Tango Palace - Doctor John [1979] Keep That Music Simple/Disco- Therapy/Renegade/Fonky Side //Bon Temps Rouler/Something You Got/I Thought I Heard New Orleans Say/Tango Palace/Louisiana Lullabye

SP 741 - The Cat and the Hat - Ben Sidran [1979] Hi-Fly/Ask Me Now/Like Sonny/Give It To The Kids//Minority/Blue Daniel/Ballin' The Jack/Girl Talk/Seven Steps To Heaven


Horizon/A&M 850 Series (2 Record Set):

*SP 850 - The Paul Desmond Quartet Live - Paul Desmond [1976] (2-LP set) Wendy/Take Five/Wave/Things Ain't What They Used To Be/Manha de Carnival/Here's That Rainy Day/My Funny Valentine


Thanks to Michael Fitzgerald.




Back to the A&M Records Story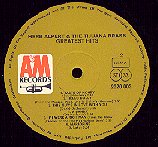 Back to the A&M Discography, Part 25 Miscellaneous Series



On to the A&M Discography, Part 27 The Word Label Reissues



Back to the Discography Listings Page



Back to the Both Sides Now Home Page