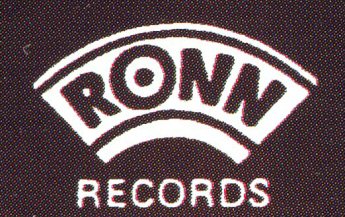 Ronn Album Discography
By Mike Callahan, Dave Edwards, and Patrice Eyries
Last update: November 13, 2006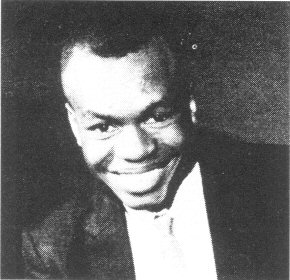 Ronn was a subsidiary of Jewel Records, started in 1967 as an "uptown R&B and jazz" subsidiary. It was named for owner Stan Lewis' younger brother, Ronny Lewis.

The first hit on Ronn was Ronn 3, "Nothing Takes the Place of You" by Toissaint McCall, which reached #5 on the R&B charts in late spring, 1967. McCall was a singer/keyboardist from Monroe, Louisiana. His followup single, "I'll Do It for You" [Ronn 9] made #26 in the summer of 1967, but the next five singles, and his album, failed to chart. McCall apparently went back to Monroe and was not heard from again until 1988, when he was seen lip-synching his hit "Nothing Takes the Place of You" in the Movie Hairspray.

As to further chart singles on Ronn, that would pretty much be limited to Ted Taylor and Little Johnny Taylor, who each had a number of R&B charters. Besides the Taylors and Toussaint McCall, other Ronn singles artists included Buster Benton, Clarence Carter, Artie White, Ernie Johnson, Elmore James, Frank Frost, Joe Turner, Barbara West, Tommy Ridgeley, Cash McCall, the In Crowd, Ron Martin, Dumas King, Danny & Jerry, Patti Walker, Frankie St. Clair, Big Mac, Lynn Hilburn, Eddie Powers, Joe Valentine, Bill Rush, Little Duck & the Quackers, Al King, Al Prince, Billy Keene, Clay Hammond, Na Allen, the Genies, Carolyn Montgomery, Skip Trenier & the Treniers, Willie Rogers, Brenda George, the Four Shades, the Essence, Bill Perry, Casey Jones, Isaac Taylor, the Patterson Twins, Narchee Flanagan, and Ronnie Taylor.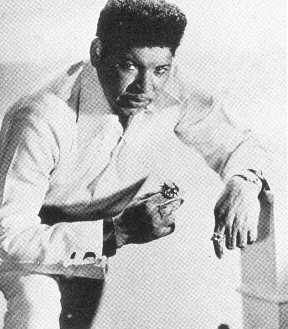 Ted Taylor had recorded for several other labels (notably Okeh) before signing with Jewel in 1965. When Ronn was started in 1967, Taylor's offerings were shifted to that label. Taylor's given name was Austin Taylor (he was born in Oklahoma), and under that name he had a minor chart hit in 1960 with "Push Push" [Laurie 3067, #90 pop]. He was a veteran of the music scene, having previously been in the Glory Bound Travelers and Mighty Clouds of Joy, both gospel groups, and the R&B/pop group the Cadets/Jacks. His first chart hit for Ron was "It's Too Late" [Ronn 34], which reached #30 on the R&B charts in late summer, 1969. He followed that the next summer with "Something Strange Is Goin' On" [Ronn 44, #26 R&B], and the next summer with "How's Your Love Life Baby" [Ronn 52, #44 R&B]. His final chart entry for Ronn was in the summer of 1973 with "What a Fool" [Ronn 72, #93 R&B].


Although blues singer/harmonica player Little Johnny Taylor claimed to be Ted Taylor's cousin, they apparently were not related. Little Johnny Taylor was born Johnny Merrett in Arkansas. Like Ted Taylor, he was also formerly with the Mighty Clouds of Joy, and also the Stars of Bethel, both gospel groups. He started recording secular music in 1963, when he signed with Fantasy's subsidiary, Galaxy Records, out of San Francisco. There he had seven chart singles, including the #1 R&B hit "Part Time Love" [Galaxy 722] in 1963. By 1967, he was off the charts and didn't return until he signed with Ronn Records. His first single for Ronn was "Make Love to Me Baby"/"Sweet Soul Woman" [Ronn 43] in 1970, which didn't chart. After two more non-charters, he finally hit pay dirt with "Everybody Knows About My Good Thing" [Ronn 55], which reached #9 on the R&B charts in late 1971. His followup, "It's My Fault Darling" [Ronn 59] only made #41, but "Open House at My House" [Ronn 64] put him back in the R&B top-20 at #16 in summer, 1972. Two more chart singles, "I'll Make It Worth Your While" [Ronn 69, #37, 1973] and "You're Savin' Your Best Loving For Me" [Ronn 78, #83, 1974] rounded out his chart career.

Little Johnny Taylor and Ted Taylor recorded several duets in the 1970s, which were released on an album called The Super Taylors [Ronn LPS-7533].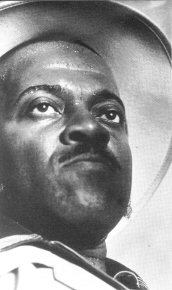 Texas blues guitarist Buster Benton was another of Ronn's interesting artists. Although he didn't chart, his albums are still sought after. Benton played guitar on G.L. Crockett's 1965 top-10 R&B hit "It's a Man Down There" [4 Brothers 445], and toured with Joe Tex and Willie Dixon's band, in addition to recording for several small labels under his own name in the 1960s and 1970s. He began recording for Jewel in 1974, with his most famous number coming that year with "Spider in My Stew" [reissued on Ronn 105].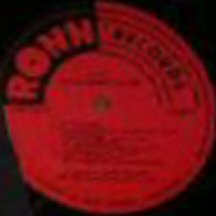 The Ronn label continued issuing singles until the mid-1980s, and has reissued most of its LPs on CD during the 1990s. It was sold with the Jewel masters to the Fuel 2000 label around 2001, and that label has been reissuing Ronn material on CDs. The Ronn label was red with black print.

We would appreciate any additions or corrections to this discography. Just send them to us via e-mail. Both Sides Now Publications is an information web page. We are not a catalog, nor can we provide the records listed below. We have no association with Jewel/Paula/Ronn Records. Should you be interested in acquiring albums listed in this discography (which are all out of print), we suggest you see our Frequently Asked Questions page and Follow the instructions found there. This story and discography are copyright 2006 by Mike Callahan.
RONN ALBUM DISCOGRAPHY
| | |
| --- | --- |
| Cover | Number - Title - Artist - [Release Date] (Chart) Contents |
| | Ronn 7500 series: |
| | 7527/7527 S - Nothing Takes the Place of You - Toussaint McCall [1967] I'll Do It For You/The Toussaint Shuffle/Nothing Takes The Place Of You/The Title Escapes Me/(I Left My Heart) In San Francisco/La Rea/Step By Step/Perhaps I Love You/Shimmy/I'm Undecided/All For A Love Like You/Summertime |
| | LPS 7528 - Shades Of Blue - Ted Taylor [1969] You've Been Crying/Girl Of My Dreams/I've Got The Chills/This Love Of Mine/Keep Walking On/If I Don't See You Again//Very Truly Yours/Everywhere I Go/Days Are Dark/Wrapped In A Dream/Only Your Love/Close Your Eyes |
| | LPS 7529 - You Can Dig It! - Ted Taylor [1970] It's Too Late/Cover Me/If I Thought You Needed Me/The Road Of Love/Ollie Mae/You Got To Feel It//Funky Thing/I'm Lonely Tonight/Without A Woman/Long Ago/Strangest Feeling/I Need Your Love So Bad |
| | LPS 7530 - Everybody Knows About My Good Thing - Little Johnny Taylor [1972] Baby Get Hip To Yourself/How Are You Fixed For Love/How Can A Broke Man Survive/Keep On Keeping On/Everybody Knows About My Good Thing (Part 1)/Everybody Knows About My Good Thing (Part 2)//There's Something On Your Mind/You've Got The Love I Need/It's My Fault Darling/Make Love To Me Baby/Sweet Soul Woman |
| | LPS 7531 - Taylor Made - Ted Taylor [1972] It's A Funky Situation/Something Strange Is Going On In My House/Houston Town/Who's Doing It To Who/Call The Doctor House/(This Is A) Troubled World//Papa's Gonna Make Love/How's Your Love Life Baby/Only The Lonely Knows/Sweet Lovin' Pair/Can't Take No More/I Feel A Chill |
| | LPS 7532 - Open House At My House - Little Johnny Taylor [1973] Open House At My House (Part 1)/You're Not The Only One Baby (That's Got Someone Over Town)/My Special Rose/A Thousand Miles Away/I Can't Stop Loving You/What Would I Do (Without You)//Open House At My House (Part 2)/You're Savin' The Best Loving For Me/As Long As I Don't See You/Strange Bed With A Bad Head/I'll Make It Worth Your While |
| | LPS 7533 - The Super Taylors - Little Johnny Taylor & Ted Taylor [1973] Issued on CD in 1991 as Paula PCD-503. Funky Ghetto - Little Johnny Taylor & Ted Taylor (S)/Make Love To Me Baby - Little Johnny Taylor (S)/Only The Lonely Knows - Ted Taylor (S)/Walking The Floor - Little Johnny Taylor & Ted Taylor (S)/(I'm Just A Crumb In Your) Bread Box - Ted Taylor (S)/When Are You Coming Home - Little Johnny Taylor (S)//Cry It Out Baby - Little Johnny Taylor & Ted Taylor (S)/Honey Lou - Ted Taylor (S)/Everybody Knows About My Good Thing - Little Johnny Taylor (E)/Pretending Love - Little Johnny Taylor & Ted Taylor (M)/I Can't See Myself As A One Woman Man - Little Johnny Taylor (M)/Gonna Find Me A New Love - Ted Taylor (M) |
| | LPS 7534 - |
| | LPS 7535 - L.J.T. - Little Johnny Taylor [1978] L.J.T./I Asked Myself A Question/I Need Some Lovin'/I Should Have Known/But You Do//A-Amen/A New Song/Just One More Chance To Be With You/Don't Do It/I'm So In Love |
| | LPS 7536 - Spider in My Stew - Buster Benton [1979] Spider In My Stew/Sweet 94/Born With The Blues/Love Like I Wanna/Leave Me Alone//Sorry/Funny About My Money/Lonesome For A Dime/Do It In The Rain/Disco Blues |
| | LPS 7537 - Buster Benton Is The Feeling - Buster Benton [1980] Feeling/Get Away/Judge Me The Time/Thinking About My Past/Holding On/Cold Man Ain't No Good/Lean On Me/Dancing Music/Breaking Up |
| | RCD 7538 - Part Time Love - Little Johnny Taylor [1997] CD issue. Part Time Love (3:34 remake)/You're Gonna Need Another Favor/True Lovin'/Future/I Can't See Myself As A One Woman Man/I Don't Want It All/Hard Head/Found A New Love/Junkie For Your Love/When Are You Coming Home |
| | Ronn 8000 Series: |
| | RONN-8000 - Blues Boy - Artie White [1985] Warm Room/Leaning Tree/I Need Someone/Chain Of Fools//Turned Out/Funny, How Time Slips Away/Jimmie/What Pleases You, Pleases Me |
| | RONN-8001 - Just in Time - Ernie Johnson [1985] Just In Time/You're About to Succeed/Party All Night/You're Gonna Miss Me//Mouth to Mouth Resuscitation/In My Dreams/Cold Woman/Give Me a Little Bit of Your Loving |
| | RONN-8002 - Spider in My Stew - Buster Benton [1985] Reissue of Ronn LPS 7536. Spider In My Stew/Sweet 94/Born With The Blues/Love Like I Wanna/Leave Me Alone/Sorry/Funny About My Money/Lonesome For A Dime/Do It In The Rain/Disco Blues/Dangerous Woman/Going Fishin'/Money Is The Name Of The Game |
| | RONN-8003 - Be Ever Wonderful - Ted Taylor [1985] Note: Although it has the same title, this is NOT a reissue of the 1963 LP on Okeh [OKM-12104/OKS-14104]. Be Ever Wonderful/Pleadin' For Love/It Hurts To Be In Love/Some Day//Little Red Rooster/How Could You Do That/You're Tippin, She's Rippin'/Stay Away From My Baby |
| | RONN-8003 - Jimmy Reed, Volume 1 - Jimmy Reed [1994] Knockin' At Your Door/(others) |
| | RONN-8004 - Jimmy Reed, Volume 2 - Jimmy Reed [1994] |
| | RONN-8005 - That's the Reason - Buster Benton [1995] Hole In My Head/Erase My Name/Looking For My Baby/That's The Reason/It's Your Thing/Loving You Baby/Catherine/You Ain't Ready/The Football/Get Yourself Together |
| | RONN-8006 - Treasures from the Vault - Various Artists [1995] Recession Blues - B.B. King/Don't Keep Me Waiting - B.B. King/Tickle Britches - B.B. King/Don't Break Your Promise - B.B. King/Bowlegged Woman, Knock-Kneed Man - Bobby Rush/Good Boy - T-Bone Walker/Will My Gal Be Home Tonight - T-Bone Walker/No Do Right - T-Bone Walker/Get It On With Me - Bobby Rush |
| | RONN-8007 - Classic Blues, Volume 1 - Various Artists [1995] You Got To Feel It - Ted Taylor/Homewrecker - Fontella Bass/Feel Good Babe - Frank Frost/She's A Good'un - Bobby Rush/Learning Tree - Artie White/I Feel Good - John Lee Hooker/Wig Wearin' Woman - Lightnin' Hopkins/Encourage Me Baby - Little Joe Blue/Honky-Tonk - Jerry McCain/I Will Wait For You - L.C. Cooke/Dust My Broom - Elmo James/Bad Bad Whiskey - Peppermint Harris/Good Woman Go Bad - Barbara Carr/School Of Life - Cicero Blake/Big Legged Woman - Jimmy Reed/Everybody Knows About My Good Thing - Little Johnny Taylor |
| | RONN-8008 - Classic Blues, Volume 2 - Various Artists [1995] No Do Right - T-Bone Walker/Mr. Charlie - Lightnin' Hopkins/Recession Blues - B.B. King/I Just Love Your Funky Soul - Buddy Ace/My Baby - Lowell Fulson/It's Alright - Bobby Rush/Harp & Soul - Frank Frost/Highway 49 - Joe Lee Williams/Nothing Takes The Place Of You - Toussaint McCall/C.C. Rider - Bobby Powell/Shake A Hand - Tina Turner/Runnin' Drunk - Wild Child Butler/Tell It Like It Is - Aaron Neville/Sleeper - Lowell Fulson/Backdoor Friend - Lightnin' Hopkins/Steady Rollin' Man - Sonny Boy Williamson |
| | RONN-8009 - Try to Quit You Baby - Buddy Guy [1995] You Sure Can't Do (Atternate Version)/This Is the End/I Hope You Come Back Home/The Way You Been Treatin' Me/Sit and Cry/Try to Quit You Baby/You Sure Can't Do (Original Version)/Good Things |
| | RONN-8010 - I Couldn't Refuse - Clarence Carter [1995] What Was I Supposed To Do?/You're Messin' With My Mind/If Only/Another Night With You/Slip Away Again/I'm So Tired Of Explaining/I Was In The Neighborhood/I Couldn't Refuse |
| | RONN-8011 - |
| | RONN-8012 - She's a Good Un (It's Alright) - Bobby Rush [1995] It's Alright/Get It On With Me/She's A Good Un, Pt. 1/Bowlegged Woman, Knock-Kneed Man, Pt. 1/Bowlegged Woman, Knock-Kneed Man, Pt. 2/Dust My Broom-Baby What You Want Me To Do/I Am Still Waiting/Am I Good Enough For You/She's A Good Un, Pt. 2/It's Alright (alternate version 2)/Get Out Of Here With Your Boom-Boom/Niki Hoeky/It's Alright (alternate version 3) |
| | RONN-8013 - It's Alright - Bobby Rush [1997] It's Alright/Get It On With Me/She's A Good Un, Pt. 1/Bowlegged Woman, Knock-Kneed Man, Pt. 1/Bowlegged Woman, Knock-Kneed Man, Pt. 2/Dust My Broom-Baby What You Want Me To Do/I Am Still Waiting/Am I Good Enough For You/She's A Good Un, Pt. 2/It's Alright (alternate version 2)/Get Out Of Here With Your Boom-Boom/Niki Hoeky/It's Alright (alternate version 3) |
| | RONN-8014 - Merry Christmas Baby - Various Artists [1998] Reissue of Hollywood H- 900. Merry Christmas Baby - Charles Brown/Christmas Every Day - Johnny Moore's Three Blazers/Boogie Woogie Santa Claus - Mabel Scott/Christmas Eve Baby - Johnny Moore's Three Blazers/Christmas In Heaven - Billy Ward's Dominoes/Christmas Tears - Freddy King/Jingle Bell Hop - Jackson Trio/Christmas Dreams - Johnny Moore's Three Blazers/Lonesome Christmas, Part 1 - Lowell Fulson/I'll Be Home For Christmas - Bull Moose Jackson/Sleigh Ride - Lloyd Glenn/I Hear Jingle Bells - Freddy King/Christmas Letter - Johnny Moore's Three Blazers/Love For Christmas - Jackson Trio/Christmas Blues - Jimmy Witherspoon/Lonesome Christmas, Part 2 - Lowell Fulson |
| | RONN-8015 - The Fat Man Sings Live - Fats Domino [1995] Blueberry Hill/The Fat Man/I Want To Walk You Home/I'm In Love Again/I'm Walkin'/My Blue Heaven/Blue Monday/Ain't That A Shame/Walking To New Orleans/When The Saints Go Marching In/Your Cheatin' Heart/When My Dreamboat Comes Home/The Lady In Black/Lady Madonna |
| | RONN-8016 - Dust My Broom - Elmore James/Homesick James Williamson [1996] Dust My Broom/Take Me Where You Go/Cry for Me Baby/Gotta Find My Baby/Make a Little Love/Catfish Blues/The Woman I Love/Lonesome Road/Crossroads/My Baby's Sweet |
| | RONN-8017 - Big Boss Man - Jimmy Reed [1996] Big Boss Man/Big Legged Woman/Hi Yellow Good Lovin'/Bright Lights, Big City/Baby What You Want Me To Do/I Got The World In A Jug/We Got To Stick Together/Milking The Cow/Big Boss Man (High Energy Version)/Funky Funky Soul |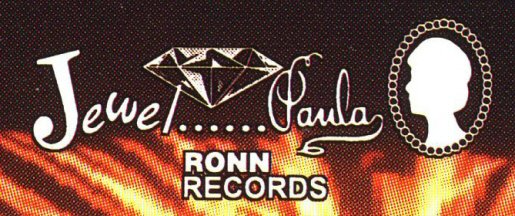 Back to the Jewel/Paula/Ronn Story



Back to the Discography Listings Page



Back to the Both Sides Now Home Page