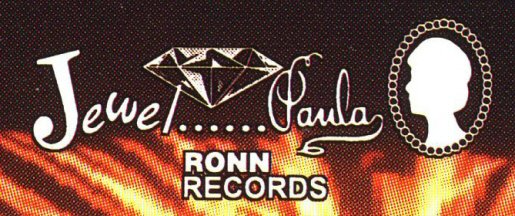 The Jewel/Paula/Ronn Story
By Mike Callahan, Dave Edwards, and Patrice Eyries
Last update: November 8, 2006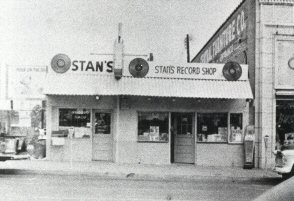 Jewel was started by Stan "The Record Man" Lewis in Shreveport, Louisiana. Lewis started his career selling newspapers at the age of 9 in Shreveport. He saved his money, and quite a few years later, in 1948, he bought five juke boxes and placed them in the neighborhoods around town. When a little store (8 feet by 12 feet) became available, he and his wife Paula bought it and started Stan's Record Shop, located at 728 Texas Street in Shreveport. Paula originally worked in the store while Stan worked other jobs to make ends meet. Eventually, they did well enough with the records so they could buy a slightly larger store next door and expand (see photo at right).

Stan started meeting the record promoters from the independent labels, as they would drive through town and wholesale records to Stan's store from their car trunks. Stan's record store stocked lots of R&B music and some country music, so he dealt with the new record companies like Chess, Modern, Specialty, Imperial, and others, and got to know the owners. Lewis started promoting the records in his shop and started a 15-minute radio program in Shreveport. By the end of the 1950s, he was sponsoring a one-hour show every night on a powerful station, drawing listeners from the entire South. He also had autograph sessions for his customers in his record shop at, including Elvis Presley when he was in town.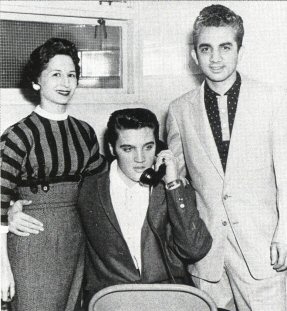 By the mid-1950s, Stan was also producing sessions and recording artists, including sides like Dale Hawkins' "Susie-Q." These were recorded at the local radio station in the middle of the night while they were off the air.

It was his friend Leonard Chess who finally persuaded Stan to start his own record label. He was visiting Chess in Chicago when he noticed the local supermarket chain, Jewel Tea Company, which had lots of stores in Chicago, and thought that Jewel would be a good name for his record label. He started Jewel Records in 1963, and followed that with Paula Records (obviously named for his wife) in 1965. Not surprisingly, early Jewel/Paula LPs were manufactured by Chess.

Up to the time that Paula was established, Stan Lewis' Jewel label was essentially a blues label. In 1965, when he started Paula Records as his pop entry, he moved John Fred and his Playboy Band over to the new label along with a new group, the Uniques, who were more pop in style, and country singer Nat Stuckey. The next year, 1966, Lewis started a gospel singles series (the 100 series) on Jewel, and followed that with the establishment of Ronn Records in 1967, as an outlet for "uptown R&B and jazz." The album discographies for the Jewel, Paula, and Ronn labels are on the pages linked below.

Stan Lewis was active with his labels well into the late 1990s, when he sold them to an internet music company, who subsequently sold the labels to Fuel 2000/Westside.

We would appreciate any additions or corrections to this discography. Just send them to us via e-mail. Both Sides Now Publications is an information web page. We are not a catalog, nor can we provide the records listed below. We have no association with Jewel/Paula Records. Should you be interested in acquiring albums listed in this discography (which are all out of print), we suggest you see our Frequently Asked Questions page and Follow the instructions found there. This story and discography are copyright 2006 by Mike Callahan.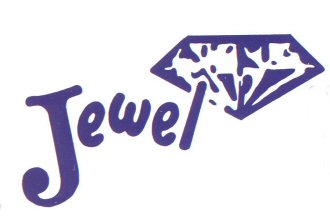 On to the Jewel label discography, Part 1 LP-5000 Blues Series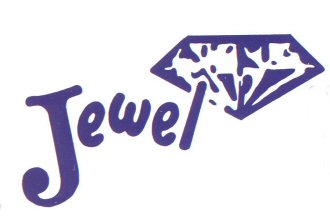 On to the Jewel label discography, Part 2 LP-0001 & LP-2000 Gospel Series






On to the Paula label discography, Part 1 LP-2190 Pop/Country Series & LP-4000 Jazz Series






On to the Paula label discography, Part 2 Compact Discs/Cobra/J.O.B. labels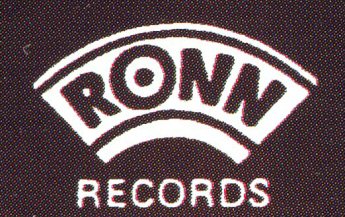 On to the Ronn label discography Uptown R&B and Jazz Series





Back to the Discography Listings Page



Back to the Both Sides Now Home Page