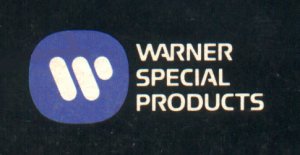 Warner Special Products Album Discography,
Part 1: SP-2000, SP-4000 Series
By Mike Callahan, David Edwards, and Patrice Eyries
Last update: July 25, 2004






The SP-2000 and SP-4000 series, starting in 1973, were two of the earliest series on the Warner Special Products labels. They were fairly short-lived, with one known issue on the SP-4000 series and a handful on the SP-2000 series. The SP-2000 series was soon replaced with the OP-2500 series, and the SP-4000 series was replaced by the OP-4500 series.


| | | |
| --- | --- | --- |
| | | The first few Warner Special Products albums were issued with a somewhat different label from the ones used later. These are for disc #1 and disc #2 in a set. |
| | | These were the labels used for disc#3 and disc #4 of the set. By 1975, even the SP series was using the new labels. |
| | | By 1975, even the SP series was using the new labels. |


We would appreciate any additions or corrections to this discography. Just send them to us via e-mail. Both Sides Now Publications is an information web page. We are not a catalog, nor can we provide the records listed below. We have no association with Warner Brothers or Warner Special Products Records. Should you be interested in acquiring albums listed in this discography (all of which are out of print), we suggest you see our Frequently Asked Questions page and follow the instructions found there. This story and discography are copyright 2004 by Mike Callahan.

WARNER SPECIAL PRODUCTS ALBUM DISCOGRAPHY, PART 1

Number - Title - Artist - [Release Date] Contents

SP-2000 Series (2-LP Sets):

SP-2000 - Black Gold: 24 Carats - Various Artists [1973?]

SP-2001 - Heavy Metal: Superstars of the 70's, Volume 2 - Various Artists [1974] Kick Out The Jams - MC5 (S)/Iron Man - Black Sabbath (S)/I'm Eighteen - Alice Cooper (S)/Freedom - Jimi Hendrix (S)/Must Be Love - James Gang (S)/Smoke On The Water - Deep Purple (S)//Bang A Gong (Get It On) - T.Rex (S)/Give It To Me - J. Geils Band (S)/Right Place Wrong Time - Dr. John (S)/D'yer Mak'er - Led Zeppelin (S)/Bluebird - Buffalo Springfield (S)/Cindy Incidentally - Faces (S)//Touch Me - Doors (S)/Ramblin' Man - Allman Brothers Band (S)/Only You Know And I Know - Delaney & Bonnie (S)/Domino - Van Morrison (S)/Outlaw Man - Eagles (S)/Starship Trooper - Yes (S)//Radar Love - Golden Earring (S)/Johnny B. Goode - Grateful Dead (S)/What A Shame - Foghat (S)/Stealin' - Uriah Heep (S)/Lonely Feelin' - War (S)/Ride Captain Ride - Blues Image (S)

SP-2002 - Rockin' Easy: Superstars of the 70's, Volume 3 - Various Artists [1975] Take It Easy - Jackson Browne (S)/Change Partners - Stephen Stills (S)/She's Gone - Daryl Hall & John Oates (S)/The Right Thing To Do - Carly Simon (S)/Hello It's Me - Todd Rundgren (S)/Beautiful - Gordon Lightfoot (S)//Without You - Nilsson (S)/Everybody's Cryin' Mercy - Bonnie Raitt (S)/You've Got A Friend - James Taylor (S)/Diamond Girl - Seals & Crofts (S)/Muskrat Love - America (S)/Light Shine - Jesse Colin Young (S)///South City Midnight Lady - Doobie Brothers (S)/Mad Mad Me - Maria Muldaur (S)/You Can Leave Your Hat On - Randy Newman (S)/Desperado - Linda Ronstadt (S)/Then Came You - Dionne Warwick & Spinners/A New Life - Marshall Tucker Band//How Can You Mend A Broken Heart - Bee Gees (S)/Until You Come Back To Me (That's What I'm Gonna Do) - Aretha Franklin (S)/Second Avenue - Tim Moore (S)/Stop To Start - Blue Magic (S)/Sentimental lady - Fleetwood Mac (S)/Suavecito - Malo (S)

SP-2003 - Silver Bullets: Superstars of the 70's, Volume 4 - Various Artists [1975] Looking For A Love - J. Geils Band (S)/Best Thing That Ever Happened To Me - Persuaders (S)/My Maria - B.W. Stevenson (S)/Happiness Is Just Around The Bend - Main Ingredient (S)/I Saw The Light - Todd Rundgren (S)/I'll Take You There - Staple Singers (S)//Love Train - O'Jays (S)/Have You Seen Her - Chi-Lites (S)/Might Just Take Your Life - Deep Purple (S)/Sit Yourself Down - Stephen Stills (S)/The Love I Lost - Harold Melvin & Blue Notes (S)//Mighty Love - Spinners (S)/Angel - Aretha Franklin (S)/Long Train Runnin' - Doobie Brothers (S)/Trespassin' - Ohio Players (S)/Grazing In The Grass - Friends Of Distinction (S)/Pick Up The Pieces - Average White Band (S)//Waterloo - Abba (S)/I Just Want To Make Love To You - Foghat (S)/Casey Jones - Grateful Dead (S)/Blue Money - Van Morrison (S)/Do Your Thing - Isaac Hayes (S)/So Very Hard To Go - Tower Of Power (S)


SP-4000 Series (4-LP sets):

SP 4000 - Superstars of the 70's - Various Artists [1973] (4-LP box set) School's Out - Alice Cooper (S)/Summer Breeze - Seals & Crofts (S)/Surf's Up - Beach Boys (S)/Sail Away - Randy Newman (S)/Both Sides Now - Judy Collins (S)/Tightrope Ride - Doors (S)//Lonely Days - Bee Gees (S)/Fire & Rain - James Taylor (S)/Truckin' - Grateful Dead (S)/Where Is The Love - Roberta Flack & Donny Hathaway (S)/Love The One You're With - Stephen Stills (S)/Roundabout - Yes (S)//Light My Fire - Doors (S)/White Rabbit - Jefferson Airplane (S)/Marrakesh Express - Crosby, Stills & Nash (S)/Purple Haze - Jimi Hendrix Experience (S)/To Love Somebody - Bee Gees (S)/Lola - Kinks (S)//Anticipation - Carly Simon (S)/American Woman - Guess Who (S)/We Gotta Get You A Woman - Todd Rundgren (S)/Ventura Highway - America (S)/Run Run Run - Jo Jo Gunne (S)/Tumbling Dice - Rolling Stones (S)//(Sitting On) The Dock Of The Bay - Otis Redding (S)/Hush - Deep Purple (S)/If You Could Read My Mind - Gordon Lightfoot (S)/The First Time Ever I Saw Your Face - Roberta Flack (S)/Foxey Lady - Jimi Hendrix Experience (S)/Whole Lotta Love - Led Zeppelin (S)//Take It Easy - Eagles (S)/A Horse With No Name - America (S)/Cowgirl In The Sand - Byrds (S)/Big Yellow Taxi - Joni Mitchell (S)/These Eyes - Guess Who (S)/Domino - Van Morrison (S)/Amazing Grace - Judy Collins (S)//Listen To The Music - Doobie Brothers (S)/Woodstock - Joni Mitchell (S)/In The Midnight Hour - Wilson Pickett (S)/City Of New Orleans - Arlo Guthrie (S)/Doctor My Eyes - Jackson Browne (S)/Paranoid - Black Sabbath (S)//One Way Out - Allman Brothers Band (S)/(You Make Me Feel Like) A Natural Woman - Aretha Franklin (S)/Stay With Me - Faces (S)/Chicago - Graham Nash (S)/Happy - Rolling Stones (S)/Lucky Man - Emerson, Lake & Palmer (S)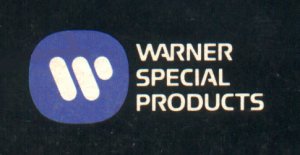 Back to the Warner Special Products Story





Back to the Warner Brothers Records Story




Back to the Discography Listings Page




Back to the Both Sides Now Home Page