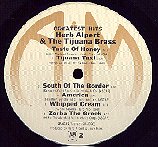 A&M Album Discography, Part 10
SP 5000-5099 (1984-1985)
By Patrice Eyries, Dave Edwards, & Mike Callahan
Last update: February 6, 2007






Tracks on each album are listed in the order they appear on the album. An asterisk (*) before the record number indicates we do not have information on the correct playing sequence of the tracks, and consequently they are listed in alphabetical order for that album.

We would appreciate any additions or corrections to this discography.Just send them to us via e-mail. Both Sides Now Publications is an information web page. We are not a catalog, nor can we provide the records listed below. We have no association with A&M Records. Should you be interested in acquiring albums listed in this discography (which are all out of print), we suggest you see our Frequently Asked Questions page and follow the instructions found there. This story and discography are copyright 2001, 2007 by Mike Callahan.



A&M ALBUM DISCOGRAPHY, PART 10

Number - Title - Artist [Release Date] Contents

SP 5000 - Body And Soul - Joe Jackson [1984] (4-84, #20) The Verdict/Cha Cha Loco/Not here, Not Now/You Can't Get What You Want (Till You Know What You Want)/Go For It//Loisaida/Happy Ending/Be My Number Two/Heart Of Ice

SP 5001 -

*SP 5002 - Man On The Line - Chris De Burgh [1984] (6-84, #69) Ecstasy Of Flight (I Love The Night)/Head And The Heart/High On Emotion/Man On The Line/Moonlight And Vodka/Much More Than This/Sight And Touch/Sound Of A Gun/Taking It To The Top/Transmission Ends

SP 5003 - Inside The Fire - Rita Coolidge [1984] Hit Me On The Loveside/Do You Believe In Love/I Can't Afford That Feeling Anymore/Games/Wishing Star//I'm Comin' Home/Something Said Love/Love From Tokyo/Survivor/Love Is Muddy Water

SP 5004 - In The Eye Of The Storm - Roger Hodgson [1984] (10-84, #46) Had A Dream (Sleeping With The Enemy)/In Jeopardy/Lovers In The Wind/Hooked On A Problem//Give Me Love, Give Me Life/I'm Not Afraid/Only Because Of You

SP 6-5005 - Action - Kiddo [1984]

SP 5006 - Desert Moon - Dennis DeYoung [1984] (10-84, #29) Don't Wait For Heroes/Please/Boys Will Be Boys/Fire//Desert Moon/Suspicious/Gravity/Dear Darling (I'll Be There)

SP 5007 - In Rock We Trust - Y&T [1984] (8-84, #46) Rock And Roll's Gonna Save The World/Life, Life, Life/Masters And Slaves/I'll Keep On Believin' (Do You Know)/Breakout Tonight!//Lipstick And Leather/Don't Stop Runnin'/(Your Love Is) Drivin' Me Crazy/She's A Liar/This Time

SP 5008 - The Flame - Annabel Lamb [1984] Sacraments Of Love/Hands Of The Hunter/Weapon Of Love/Dream Boy/What The Eye Sees//Things That I Fear/The Flame/So Lucky In Bed/Inside Of My Heart/Talking To Me

SP 5009 -

SP 5010 -

*SP 5011 - Bewitched - Andy Summers & Robert Fripp [1984] (10-84, #155) Begin The Day/Bewitched/Forgotten Steps/Guide/Image And Likeness/Maquillage/Parade/Train/Tribe/What Kind Of Man Reads Playboy

SP 5012 - Stoneage Romeos - Hoodoo Gurus [1984] I Want You Back/Tojo/Leilani/Arthur/Dig It Up//(Let's All) Turn On/Death Ship/In The Echo Chamber/Zanzibar/I Was A Kamikaze Pilot/My Girl

SP 5013 - Reckless - Bryan Adams [1984] (11-84, #1) One Night Love Affair/She's Only Happy When She's Dancin'/Run To You/Heaven/Somebody//Summer Of '69/Kids Wanna Rock/It's Only Love/Long Gone/Ain't Gonna Cry

SP 5014 - Brother Where You Bound - Supertramp [1984] (6-85, #21) Cannonball/Still In Love/No Inbetween/Better Days//Brother Where You Bound/Ever Open Door

SP 5015 - The Swimming Pool Q's - Swimming Pool Q's [1984] The Bells Ring/Pull Back My Spring/Purple River/The Knave/Some New Highway//Just Property/Silver Slippers/She's Bringing Down The Poison/Celestion/Sacrificial Altar

SP 5016 - Zazu - Rosie Vela [1986] Fool's Paradise/Magic Smile/Interlude/Tonto//Sunday/Taxi/2nd Emotion/Boxs/Zazu

*SP 5017 - Don't Stop - Jeffrey Osborne [1984] (11-84, #39) Crazy 'Bout Cha/Don't Stop/Hot Coals/Is It Right/Let Me Know/Live For Today/The Borderlines/The Power/You Can't Be Serious

SP 5018 -

*SP 5019 - As The Band Turns - Atlantic Starr [1985] (5-85, #17) Cool, Calm, Collected/Freak-A-Ristic/If Your Heart Isn't In It/In The Heat Of Passion/Let's Start It Over/One Love/Secret Lovers/Silver Shadow/Thank You

SP 5020 - Girls With Guns - Tommy Shaw [1984] (10-84, #50) Girls With Guns/Come In And Explain/Lonely School/Heads Up/Kiss Me Hello//Fading Away/Little Girl World/Outside In The Rain/Free To Love You/The Race Is On

SP 5021 -

SP 5022 - Bullish - Herb Alpert & Tijuana Brass [1984] (8-84, #75) Bullish/Always Have A Dream (Pour Le Coeur, A Mon Pere)/Make A Wish/Maniac/Struttin' On Five/Love Without Words/Passion Play/Life Is My Song

SP 5023 - Far From The Hurting Kind - Tracie [1984] (I Love You) When You Sleep/Soul's On Fire/Nothing Happens Here But You/I Can't Hold On 'Till Summer/Dr. Love//Thank You/Moving Together/The House That Jack Built/What Did I Hear You Say/Far From The Hurting Kind

SP 6-5024 - Jesse Johnson's Revue - Jesse Johnson's Revue [1985] (3-85, #43) Be Your Man/I Want My Girl/She Won't Let Go/Just Too Much//Let's Have Some Fun/Can You Help Me/Special Love/She's A Doll

SP 5025 - Here's The World For Ya - Paul Hyde & Payolas [1985] (6-85, #144) Stuck In The Rain/You're The Only Love/It Won't Be You/Cruel Hearted Lovers/It Must Be Love//Little Boys/All That I Want/Here's The World/Rhythm Slaves/Never Leave This Place

*SP 5026 - A Day In The Life Of Captain Sensible - Captain Sensible [1984] Brenda (Pt. 1)/Brenda (Pt. 2)/Glad It's All Over/Happy Talk/I Love Her/I'm A Spider/It's Hard To Believe I'm Not/It Would Be So Nice/Martha The Mouth/There Are More Snakes Than Ladders/Wot

SP 5027 - Junk Culture - Orchestral Manoeuvres In The Dark [1984] (11-84, #182) Junk Culture/Tesla Girls/Locomotion/Apollo/Never Turn Away//Love And Violence/Hard Way/All Wrapped Up/White Trash/Talking Loud And Clear

SP 5028 -

SP 5029 - Double Crossed - Jim Diamond [1985] Double Crossed/I Sleep Alone At Night/After The Fire/I Should Have Known Better/Stumblin' Over//New Generation/Co-Operation/She Is Woman/I'm Yours/Impossible Dream

SP 5030 - Hearts Of Fortune - Immaculate Fools [1985] Immaculate Fools (Acoustic Version)/Searching For Sparks/Nothing Means Nothing/Save It/Hearts Of Fortune/Immaculate Fools//What About Me?/I Feel/Counting On You/Day By Day/Waiting

SP 5031 -

SP 5032 -

SP 5033 - Geffery Morgan... - UB40 [1984] (11-84, #60) Riddle Me/As Always You Were Wrong Again/If It Happens Again/D.U.B./The Pillow//Nkomo A Go-Go (Instrumental)/Seasons/You're Not An Army/I'm Not Fooled So Easily/Your Eyes Were Open

*SP 5034 - Recurring Dream - Europeans [1984, U.K. issue only] Acid Rain/Burning Inside You/Don't Give Your Heart To Anybody/Home Town/Love Has Let Me Down/1001 Arguments/Writing For Survival/You Don't Want Me (In Your Life)

SP 5035 - Looking At You - Chaz Jankel [U.K. issue only] Issued in the U.S. as A&M SP 5050.

SP 5036 -

SP 5037 - Sleepless Nights - Alan Gorrie [1985] Up/Electric Between Us/Diary Of A Fool/That Kinda Girl/I Can Take It//The Girl Upstairs/Sleepless Nights/The Age Of Steam/In The Jungle

*SP 5038 - 2010 (Soundtrack) - Various Artists [1985] (2-85, #173) Also Sprach Zarathustra/Bowman/Countdown/Earth/Earth Fallout/New Worlds (Theme)/Nova/Probe/Reactivating Discovery/Space/Space Linkup/2010 - Andy Summers/Visitation

SP 5039 -

*SP 5040 - Secret Secrets - Joan Armatrading [1985] (3-85, #73) Friends Not Lovers/Love By You/Moves/One Night/Persona Grata/Secret Secrets/Strange/Talking To The Wall/Temptation/Thinking Man

Gold Mountain GM 6-5041 - The Right to Rock - Keel [1985] (3-85, #99) Produced by Gene Simmons (of Kiss). The Right To Rock/Back To The City/Let 's Spend The Night Together/Easier Said Than Done/So Many Girls, So Little Time//Electric Love/Speed Demon/Get Down/You're The Victim (I'm The Crime)

Gold Mountain GM 6-5042 -

Gold Mountain GM 6-5043 -

SP 5044 - Without Walls - Michael Sembello [1986] What You Really Want/Last To Know/Funkabilly Swing/Is This The Way To Paradise/Burn It Up//Tear Down The Walls/Gravity (Special Dance Mix)/Wonder Where You Are/Dangerous

SP 5045 - The Breakfast Club (Soundtrack) - Various Artists [1985] (3-85, #17) Don't You (Forget About Me) - Simple Minds/Fire In The Twilight - Wang Chung/We Are Not Alone - Karla DeVito/Heart Too Hot To Hold - Jesse Johnson & Stephanie Spruill/Waiting - Elizabeth Daily/Didn't I Tell You - Joyce Kennedy/I'm The Dude - Keith Forsey/Dream Montage - Gary Chang/The Reggae - Keith Forsey/Love Theme - Keith Forsey

SP 5046 - Boy Meets Girl - Boy Meets Girl [1985] (5-85, #76) Oh Girl/Don't Tell Me We Have Nothing/The Touch/Kissing, Falling, Flying/From Now On//Be My Baby/In Your Eyes/I Wish You Were Here/Pieces/Premonitions

SP 5047 -

SP 6-5048 - Wake 'Em Up In Tokyo - Karla Devito [1986] Money Can't Buy Love/Little America/The Hard Way/Whatever Will Be/Love I Can Taste//We Accelerate/Can't Change My Heart/Nobody Makes Me Crazy (Like You Do)/I Rocked The Boy/The Weakness In Me

SP 5049 -

SP 5050 - Looking at You - Chas Jankel [1985] Hard Music/Tonight's Our Music/Rhythm Of My Life/Little Eva/Eastern Light//Number One/Tell Me, Tell Me/Looking At You/The Boy On The Bridge/Love Rhythms

A&M/Word SP 5051 - Amy Grant - Amy Grant [1985] Recorded 1977. Beautiful Music/Mountain Top/Psalms 104/Old Man's Rubble/Brand New Start/Grape, Grape Joy/Walking In The Light/What A Difference/Father/I Know Better Now/The Lord Has A Will/On And On/He Gave Me A New Song

A&M/Word SP 5052 - My Father's Eyes - Amy Grant [1985] Father's Eyes/Faith Walkin' People/Always The Winner/Never Give You Up/Bridegroom/Lay Down/You Were There/O Sacred Head/All That I Need Is You/Fairytale/Giggle/There Will Never Be Another/Keep It On Going

A&M/Word SP 5053 - Never Alone - Amy Grant [1985] Look What Has Happened To Me/So Glad/Walking Away With You/Family/Don't Give Up On Me/That's The Day/If I Ever Have To Die/All I Ever Have To Be/It's A Miracle/Too Late/First Love/Say Once More

A&M/Word SP 5054 - Amy Grant in Concert - Amy Grant [1985] Beautiful Music/Giggle/Old Man's Rubble/Never Give You Up/Mimi's House/Father's Eyes/Faith Walkin' People/Walking Away With You/Mountain Top/All I Ever Have To Be/Singing A Love Song/Don't Give Up On Me

A&M/Word SP 5055 - Amy Grant in Concert, Vol. 2 - Amy Grant [1985]

A&M/Word SP 5056 - Age to Age - Amy Grant [1985]

*A&M/Word SP 5057 - A Christmas Album - Amy Grant [1985] (12-85, #5 Christmas charts, also charted 87-89, 91-92) Angels We Have Heard On High/Christmas Hymn/Christmas Song (Chesnuts Roasting On An Open Fire)/Emmanuel/Hark! The Herald Angels Sing/Heirlooms/Little Town/Love Has Come/Mighty Fortress/Preiset Dem Konig! (Praise The King)/Sleigh Ride/Winter Wonderland

A&M/Word SP 5058 - Straight Ahead - Amy Grant [1985] (4-85, #133) Where Do You Hide Your Heart/Jehovah/Angels/Straight Ahead/Thy Word/It's Not A Song/Open Arms/Doubly Good To You/Tomorrow/The Now And The Not Yet

A&M/Word SP 5059 -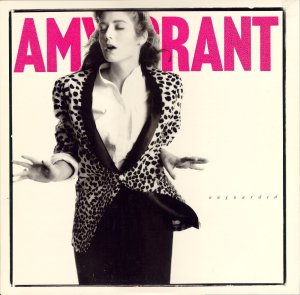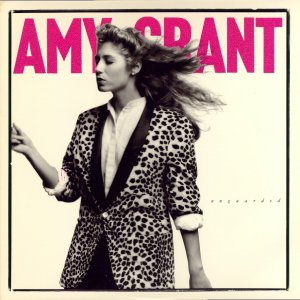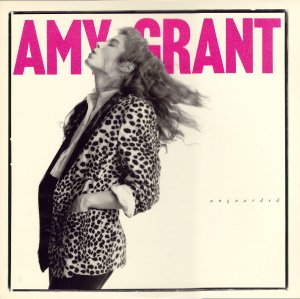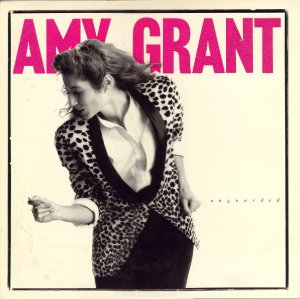 A&M/Word SP 5060 - Unguarded - Amy Grant [1985] (6-85, #35) This album was issued with four different covers, each with a different pose from an Amy Grant photo shoot. The covers were coded with the letters W-O-R-D at the base of the spine of the record jacket. Above, from left, are the W, O, R, and D covers. Simulataneously issued on the Myrrh label, also with four covers. Love Of Another Kind/Find A Way/Everywhere I Go/I Love You/Stepping In Your Shoes//Fight/Wise Up/Who To Listen To/Sharayah/The Prodigal

A&M/Word SP 5061 - Petra - Petra [1985]

A&M/Word SP 5062 - Come and Join Us - Petra [1985]

A&M/Word SP 5063 - Washes Whiter Than... - Petra [1985]

A&M/Word SP 5064 - Never Say Die - Petra [1985]

A&M/Word SP 5065 - More Power to Ya - Petra [1985]

A&M/Word SP 5066 - Not of This World - Petra [1985]

A&M/Word SP 5067 - Beat the System - Petra [1985]

SP 5068 -

SP 5069 -

SP 5070 -

SP 5071 - Better Off Dead (Soundtrack) - Various Artists [1985] With One Look (The Wildest Dream) - Rupert Hine/Arrested By You - Rupert Hine/Shine - Martin Ansell & Rupert Hine/Better Off Dead (Title Music) - Rupert Hine/Dancing In Isolation - Terri Nunn & Rupert Hine//Come To Your Rescue ' Thinkman/A Little Luck - E.G. Daily/The Falcon Beat (Instrumental) - Jamie West-Oram/One Way Love (Better Off Dead) - E.G. Daily/Race The K-12 (Instrumental) - Rupert Hine

*SP 5072 - Suzanne Vega - Suzanne Vega [1985] (6-85, #91)Cracking/Freeze Tag/Knight Moves/Marlene On The Wall/Neighborhood Girl/Queen And The Soldier/Small Blue/Some Journey/Straight Lines/Undertow

SP 5073 - Wanna Play Your Game! - Joyce Kennedy [1985] Too Much Smoke (Not Enuff Fire)/Do Me Right/Activate My Love/Never Let A Night Go By//Hold On (For Love's Sake)/Let Me Know (If Love's On Your Mind)/Oh/Wanna Play Your Game

SP 5074 -

SP 5075 - The Lost Weekend - Danny & Dusty [1985]

SP 5076 - Open Fire - Y&T [1985] (7-85, #70) Open Fire/Go For The Throat/25 Hours A Day/Rescue Me//Summertime Girls (Studio Version)/Forever/Barroom Boogie/I Believe In You

SP 5077 - Crush - Orchestral Manoeuvres In The Dark [1985] (7-85, #38) So In Love/Secret/Bloc Bloc Bloc/Women III/Crush//88 Seconds In Greensboro/The Native Daughters Of The Golden West/La Femme Accident/Hold You/The Lights Are Going Out

SP 6-5078 - Ta Mara & The Seen - Ta Mara & The Seen [1985] Everybody Dance/Affecttion/Summertime Love/Lonely Heart//Thinking About You/Got To Have You/Long Cold Nights/Lonely Heart (Reprise)

SP 5079 - Down To Earth - The Jonzun Crew Featuring Michael Jonzun [1985] (reissue of Tommy Boy TBLP 1004) Tonight's The Night/We're Going All The Way/Lovin'/You Got The Lovin'//Mechanism/The Wizard Of Space/Time Is Running Out/Ugly Thing

SP 5080 - Philip Oakey & Giorgio Moroder - Philip Oakey & Giorgio Moroder [1985] Why Must The Show Go On?/In Transit (Instrumental)/Good-Bye Bad Times/Brand New Love (Take A Chance)/Valerie//Right Now/Together In Electric Dreams/Be My Lover Now/Shake It Up

SP 5081 - Wild Child - E.G. Daily [1986] Is Anybody Home?/Little Toy/Love In The Shadows/Just For You/Here There Rocky//Say It, Say It/Wild Child/Don't Let Them Take The Child Away/Waiting/Sunset People

SP 5082 - Wild Romance - Herb Alpert [1985] (8-85, #151) "8" Ball/Wild Romance/You Are The One/Lady Love/It's All For You/Catch Me/African Flame/Dancing In The Light/No Time For Time

SP 5083 -

*SP 5084 - The Rhythmatist - Stewart Copeland [1985] African Dream/Brazzaville/Coco/Franco/Gong Rock/Kemba/Koteka (Oh Bolilla)/Liberte/Samburu Sunset/Serengeti Long Walk

SP 5085 - Cosi Fan Tutti Frutti - Squeeze [1985] (9-85, #57) Big Beng/By Your Side/King George Street/I Learnt How To Play/Last Time Forever//No Place Like Home/Heartbreaking World/Hits Of The Year/Break My Heart/I Won't Ever Go Drinking Again (?)

SP 6-5086 - Unsophisticated Time - Marti Jones [1985] Lonely Is (As Lonely Does)/(If I Could) Walk Away/Show And Tell/Rhythm Of Shallow Breathing/Follow You All Over The World//Neverland/Hiding The Boy/Talk To Me/The Element Within Her/What Is Real/We'll All Be Gone

SP 5087 - A Walk Across The Rooftops - Blue Nile [1985] A Walk Across The Rooftops/Tinseltown In The Rain/From Rags To Riches//Stay/Easter Parade/Heatwave/Automobile Noise

SP 5088 - Undone - The Lucy Show [1985] Ephemeral (This Is No Heaven)/Resistance/Come Back To The Living/White Space/Wipe Out/Twister//Undone/Remain/Better On The Hard Side/Remembrances/Dream Days

Gold Mountain GM 5089 -

SP 6-5090 - Little Baggaridim - UB40 [1985] (8-85, #40) Don't Break My Heart/Hip Hip Lyrical Robot/I Got You Babe [with Chrissie Hynde]/Mi Spliff/One In Ten

SP 5091 -

SP 5092 - Once Upon A Time - Simple Minds [1985] (11-85, #10) Once Upon A Time/All The Things She Said/Ghost Dancing/Alive And Kicking/Oh Jungleland/I Wish You Were Here/Sanctify Yourself/Come A Long Way

SP 5093 -

*SP 5094 - Nomadic Sands - Lodgic [1985] Bringing Me Back/In The Cards/Linda Sue/Lonely Man/Nomadic Sands/Push So Hard/Red Light/Rise And Fall/Romance/Step Back

SP 5095 -

*SP 5096 - Mahvelous! - Billy Crystal [1985] (9-85, #65) Buddy Young Jr./Face/Fernando's Special Gift/Godammit, You... Bastard/Howard Cosell, Right There!/I Hate When That Happens/Live From The Bottom Line/Mind Of Its Own/Now!/Sammy For Africa/Where's Your Messiah Now?/You Look Marvelous

SP 5097 - What If - Tommy Shaw [1985] (10-85, #87) Jealousy/Remo's Theme (What If)/Reach For The Bottle/Friendly Advice/This Is Not A Test//See Me Now/True Confessions /Count On You/Nature Of The Beast/Bad Times

SP 5098 -

SP 5099 - Modern Marriage - Zummos [1985] 'Scusa Mi Please/An Obsession (Over You)/Do It Again/Nightmare/Please Stop Dancing//Fool For You/Leopards In love/Modern Marriage/Jaguar/No More Goodbyes


Thanks to Pieter Th. vanWingerden and Gert Nielsen.




Back to the A&M Records Story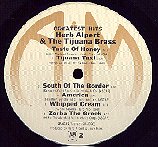 Back to the A&M Discography, Part 9 SP 4900-4999 (1982-83)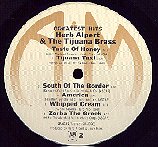 On to the A&M Discography, Part 11 SP 5100-5199 (1985-88)



Back to the Discography Listings Page



Back to the Both Sides Now Home Page