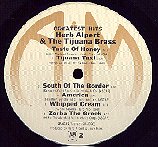 A&M Album Discography, Part 11
SP 5100-5199 (1985-1988)
By Patrice Eyries, Dave Edwards, & Mike Callahan
Last update: February 6, 2007






Tracks on each album are listed in the order they appear on the album. An asterisk (*) before the record number indicates we do not have information on the correct playing sequence of the tracks, and consequently they are listed in alphabetical order for that album.

We would appreciate any additions or corrections to this discography. Just send them to us via e-mail. Both Sides Now Publications is an information web page. We are not a catalog, nor can we provide the records listed below. We have no association with A&M Records. Should you be interested in acquiring albums listed in this discography (which are all out of print), we suggest you see our Frequently Asked Questions page and follow the instructions found there. This story and discography are copyright 2001, 2007 by Mike Callahan.



A&M ALBUM DISCOGRAPHY, PART 11

Number - Title - Artist [Release Date] Contents

GM 5100 -

SP 5101 - Down For The Count - Y&T [1985] (11-85, #91) In The Name Of Rock/All American Boy/Anytime At All/Anything For Money/Face Like An Angel//Summertime Girls (Studio Version)/Looks Like Trouble/Your Mama Don't Dance/Don't Tell Me What To Wear/Hands Of Time

*SP 5102 - Going Away - Al Green [1985] Be With Me Jesus/Building Up/Going Away/He Is The Light/I Feel Like Going On/Nearer My God To Thee/Power/True Love/You Brought The Sunshine

SP 5103 - Emotional - Jeffrey Osborne [1986] (6-86, #26) We Belong To Love/You Should Be Mine (The Woo Woo Song)/Soweto/In Your Eyes/Room With A View//Emotional/A Second Chance/Love's Not Ready/We Should Have Guessed/Come Midnight

SP 9-5104 - Lost In The Stars-The Music Of Kurt Weill - Various Artists [1985] Intro From Mahagonny Songspiel - Steve Weisberg/The Ballad Of Mac The Knife - Sting & Dominic Muldowney/The Cannon Song - Fowler Brothers With Stanard Ridgway/Ballad Of The Soldier's Wife - Marianne Faithfull & Chris Spedding/Johnny Johnson Medley (Overture-Johnny's Melody-Aggie's Sewing Machine) - Van Dyke Parks/Alabama Song - Ralph Schukett With Richard Butler, Bob Dorough, Ellen Shipley & John Petersen/Youkali Tango - Armadillo String Quartet/Der Kleine Leutnant Des Lieben Gottes (The Little Lieutenant Of Loving God) - John Zorn//September Song - Lou Reed/Lost In The Stars - Carla Bley With Phil Woods/What Keeps Mankind Alive? - Tom Waits/Surabaya Johnny - Dagmar Krause/Oh Heavenly Salvation - Mark Bingham With Johnny Adams & Aaron Neville/Call From The Grave-Ballad In Which Macheath Begs All Men For Forgiveness - Todd Rundgren With Gary Windo/Speak Low - Charlie Haden & Sharon Freeman/In No Man's Land - Van Dyke Parks

SP 5105 - Falco 3 - Falco [1986] (3-86, #3) Rock Me Amadeus (The Gold Mix)/America (The City Of Grinzing Version)/Tango In The Night (The Heart Mix)/Munich Girls (Just Another Paid One)/Jeanny (Sus-Mix-Spect Crime Version)//Vienna Calling (Wait For The Extended Mix)/Manner Des Westerns-Any Kind Of Land (Wilde Bube Version)/Nothin' Sweeter Than Arabia (The Relevant Madhouse Danceteria Jour-Fix-Mix)/Macho Macho (Sensible Boy's Song)/It's All Over Now, Baby Blue (No Mix)

SP 5106 - Control - Janet Jackson [1986] (3-86, #1) Control/Nasty/What Have You Done For Me Lately/You Can Be Mine//The Pleasure Principle/When I Think Of You/He Doesn't Know I'm Alive/Let's Wait Awhile/Funny How Time Flies (When You're Having Fun)

SP 5107 - Blue Tomorrow - Swimming Pool Q's [1986] Now I'm Talking About You/She's Lookin' Real Good (When She's Lookin')/Pretty On The Inside/Laredo Radio/Wreck Around//More Than One Heaven/Corruption/Blue Tomorrow/A Dream In Gray/Big Fat Tractor

SP 5108 - Feargal Sharkey - Feargal Sharkey [1985] (3-86, #75) A Good Heart/You Little Thief/Ghost Train/Ashes And Diamonds/Made To Measure//Someone To Somebody/Don't Leave It To Nature/Love And Hate/Bitter Man/It's All Over Now

SP 5109 - Back To The World - Dennis DeYoung [1986] (3-86, #108) This Is The Time/Warning Shot/Call Me/Unanswered Prayers//Black Wall/Southbound Ryan/I'll Get Lucky/Person To Person

SP 6 5110 - The Search Is Over - Tramaine [1986] Heaven's Gate (Interlude)/Fall Down/Child Of The King/In The Morning Time/With All Of My Heart//How I Got Over The Search Is Over/Everybody Ought To Know/I Know Him

SP 5111 - Money Isn't Everything - Michael Jonzun [1986]

SP 5112 - Hai Hai - Roger Hodgson [1987] (10-87, #163) Right Place/My Magazine/London/You Make Me Love You/Hai Hai//Who's Afraid?/Desert Love/Land Ho/House On The Corner/Puppet Dance

SP 5113 -Pretty In Pink (Soundtrack) - Various Artists [1986] (3-86, #5) Also reissued as SP 3901. If You Leave - Orchestral Manoeuvres In The Dark/Left Of Center - Suzanne Vega Featuring Joe Jackson/Get To Know Ya - Jesse Johnson/Do Wot You Do - Inxs/Pretty In Pink - Psychedelic Furs//Shell-Shock - New Order/Round, Round - Belouis Some/Wouldn't It Be Good - Danny Hutton Hitters/Bring On The Dancing Horses - Echo & The Bunnymen/Please Please Please Let Me Get What I Want - Smiths

SP 6-5114 - Talking In Code - Glen Burtnick [1986] Crank It Up/Talking In Code/Little Red Clouds/Perfect World/Hole In My Pocket//Brave Hearts/Hold Back The Night/Talk That Talk/Heart On The Line/We're Alright

SP 5115 - Strength In Numbers - .38 Special [1986] (5-86, #17) Somebody Like You/Like No Other Night/Last Time/Once In A Lifetime/Just A Little Love//Has There Ever Been A Good Goodbye/One In A Million/Heart's On Fire/Against The Night/Never Give An Inch

SP 5116 -

SP 5117 -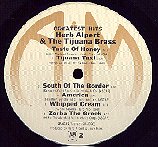 At this point, the label changes from the silver label to the black label.





SP 5118 - Vesta - Vesta Williams [1986] Something About You/Sweet Thang/Don't Blow A Good Thing/Get Out Of My Life/I Can Make Your Dreams Come True/Suddenly It's Magic//My Heart Is Yours/You Make Me Want To (Love Again)/It's You/Don't Let Me Down/Once Bitten Twice Shy

*SP 5119 - Echo Park (Soundtrack) - Various Artists [1985] Chase Scene/Give And Take/Imagination/Immortal Strut/My Eyes Have Seen/Need/She's About A Mover/Tomorrow's Gonna Be/Twice As Hard/Wild Roses

SP 5120 - The Lines Are Open - Arrows [1985] Heart Of The City/Talk Talk/Bad Reputation/Tell It To My Heart/Wild One//I Told You So/Chains/I Can't Let Go/Hampton Avenue

SP 5121 - Into The Light - Chris De Burgh [1986] (9-86, #25) Last Night/Fire On The Water/The Ballroom Of Romance/The Lady In Red/Say Goodbye To It All//The Spirit Of Man/Fatal Hesitation/One Word (Straight To The Heart)/For Rosanna/The Leader/The Vision/What About Me?

SP 5122 - Shockadelica - Jesse Johnson [1986] (10-86, #70) Change Your Mind/Crazay [with Sly Stone]/Baby Let's Kiss/A Better Way/Do Yourself A Favor//She (I Can't Resist)/Addicttion/Tonight/Burn You Up/Black In America

SP 6-5123 - Suburbs - Suburbs [1986] Superlove/Heart Of Gold/Every Night's A Friday Night/Never Stop (To Say Goodbye)//America Sings The Blues/#9/Like Is Like/Want That Girl

SP 5124 - Bricklin - Bricklin [1986]

SP 5125 - Keep Your Eye On Me - Herb Alpert [1987] (4-87, #18) Keep Your Eye On Me/Hot Shot/Diamonds/Trafic Jam/Cat Man Do//Pillow/Our Song/Making Love In The Rain/Rocket To The Moon/Stranger On The Shore

SP 5126 -

SP 5127 - The Lover Speaks - Lover Speaks [1986] Every Lover's Sign/No More I Love You's/Never To Forget You/Face Me And Smile/Absent One//Love Is: I Gave You Everything/This Can't Go On!/Still Faking This Art Of Love/Tremble Dancing/Of Tears

SP 5128 - Discovery - Shanice Wilson [1987] (11-87, #149) I Think I Love You/No « Steppin'/(Baby Tell Me) Can You Dance/Spend Some Time With Me//He's So Cute/I'll Bet She's Got A Boyfriend/Do I Know You/Just A Game/The Way You Love Me

SP 5129 - Crash - Human League [1986] (10-86, #24) Money/Swang/Human/Jam/Are You Ever Coming Back?//I Need Your Loving/Party/Love On The Run/The Real Thing/Love Is All That Matters

SP 5130 - Sleight Of Hand - Joan Armatrading [1986] (7-86, #68) Kind Words (And A Real Good Heart)/Killing Time/Reach Out/Angel Man/Laurel And The Rose//One More Chance/Russian Roulette/Jesse/Figure Of Speech/Don Juan

SP 5131 -

SP 5132 -

SP 5133 - Blue - Double [1986] (7-86, #30) Woman Of The World/I Know A Place/The Captain Of Her Heart/Your Prayer Takes Me Off//Rangoon Moon/Urban Nomads/Love Is A Plane/Tomorrow

SP 5134 - Boomtown - David & David [1986] (8-86, #39) Welcome To The Boomtown/Swallowed By The Cracks/Ain't So Easy/Being Alone Together//A Rock For The Forgotten/River's Gonna Rise/Swimming In The Ocean/All Alone In The Big City/Heroes

SP 5135 - Sergio Mendes & Brasil '86 - Sergio Mendes & Brasil '86 [1986]

SP 5136 - Solitude Standing - Suzanne Vega [1987] (5-87, #11) Tom's Diner/Luka/Ironbound-Fancy Poultry/In The Eye/Night Vision//Solitude Standing/Calypso/Language/Gypsy/Wooden Horse (Caspar Hauser's Song)/Tom's Diner (Reprise)

SP 5137 - Rat In The Kitchen - UB40 [1986] (8-86, #53) All I Want To Do/You Could Meet Somebody/Tell It Like It Is/The Elevator/Watchdogs Of The Night//Rat In Me Kitchen/Looking Down At My Reflection/Don't Blame Me/Sing Our Own Song

SP 5138 - Match Game - Marti Jones [1986] We're Doing Alright/Chance Of A Lifetime/Be Myself Again/Just A Memory/Touch Tone/Foolish Lies//Inside These Arms/Whenever You're On My Mind/Crusher/It's Too Late/Soon I Will Be Gone/Soul Love

SP 5139 -

SP 5140 - Wah! Wah! - Quick [1986] Adventures Tonight/Down The Wire/We Can Learn From This/Cry Baby/Poise//I Needed You, You Needed Me/The Big Decision/Last Victim/Sharon/Bed Of Nails

SP 5141 - Secret Lovers: The Best Of Atlantic Starr - Atlantic Starr [1986] Circles/Silver Shadow/Send For Me/Secret Lovers/Love Me Down/Stand Up//When Love Calls/Am I Dreaming?/Touch A Four Leaf Clover/One Love/Gimme Your Lovin'/If Your Heart Isn't In It

SP 5142 -

A&M/Word SP 5143 - Back to the Street - Petra [1986] Back To The Street/You Are I Am/Shakin The House/King's Ransom/Whole World//Another Crossroad/Run For Cover/Fool's Gold/Altar Ego/Thankful Heart

SP 5144 - The Pacific Age - Orchestral Manoeuvres In The Dark [1986] (10-86, #47) Stay (The Black Rose And The Universal Wheel)/(Forever) Live And Die/The Pacific Age/The Dead Girls/Shame//Southern/Flame Of Hope/Goddess Of Love/We Love You/Watch Us Fall

SP 5145 - Blah-Blah-Blah - Iggy Pop [1986] (10-86, #75) Real Wild Child (Wild One)/Baby, It Can't Fall/Shades/Fire Girl/Isolation//Cry For Love/Blah-Blah-Blah/Hideaway/Winners And Losers

SP 5146 -

SP 5147 -

SP 5148 - What Price Paradise - China Crisis [1986] (3-87, #114) It's Everything/Arizona Sky/Safe As Houses/Worlds Apart/Hampton Beach//The Understudy/Best Kept Secret/We Do The Same/June Bride/A Day's Work For The Dayo's Done

SP 5149 - Bedrock Vice - Thrashing Doves [1987] Beautiful Imbalance/Matchstick Flotilla/The Grinding Stone/Killer For You/Rochdale House//Biba's Basement/Castroville Street/Magdalena/Tinderbox Man/Northern Civil War Party/Jesus On The Payroll

SP 5150 - Soul Survivor - Al Green [1987] Everything's Gonna Be Alright/Jesus Will Fix It/You Know And I Know/Yield Not To Temptation/So Real To Me/Introduction-Soul Survivor//Soul Survivor/You've Got A Friend (Al Green & Billy Preston)/He Ain't Heavy/23rd Psalm

SP 5151 - Dumb Poet - Immaculate Fools [1987] Never Give Less Than Everything/Tragic Comedy/One Minute/Dumb Poet/So Much Here//Wish You Were Here/Don't Drive The Hope From My Heart/Pretty Size Now/Stay Away

SP 5152 -

SP 5153 - Blueberry Gossip - Ta Mara & Seen [1987] Blueberry Gossip/Excite My Life/Betcha She Don't Want You/True Ecstasy/Captured By Your Spell//Tuff Girl/Everyday People/I Saved My Love/Gone In Love/Tears

SP 5154 - The Right Night And Barry White - Barry White [1987] (11-87, #159) Sho' You Right/For Your Love (I'll Do Most Anything)/There's A Place (Where Love Never Ends)/Love Is In Your Eyes/Theme//The Right Night/I'm Ready For Love/Theme/Share/Who's The Fool

SP 5155 -

SP 5156 - Electricity - Paul Janz [1987] One Night (Is All It Takes)/Electricity/I Won't Cry/We Touch/I'll Be Your Eyes/Send Me A Miracle//Believe In Me/I Go To Pieces/Angel/Alien/One Last Lie

*SP 5157 - Gossip - Paul Kelly & Messengers [1987] Before The Old Man Dies/Before Too Long/Darling It Hurts/Don't Harm The Messenger/Execution/Incident In South Dowling/Last Train To Heaven/Leaps And Bounds/Look So Fine, Feel So Low/Somebody's Forgetting Somebody (Somebody's Letting Somebody Down)/Stories Of Me/Tighten Up

SP 5158 - Bring The Family - John Hiatt [1987] (7-87, #107) Memphis In The Meantime/Alone In The Dark/Thing Called Love/Lipstick Sunset/Have A Little Faith In Me//Thank You Girl/Tip Of My Tongue/Your Dad Did/Stood Up/Learning How To Love You

SP 5159 -

SP 6-5160 - Maria Vidal - Maria Vidal [1987] Bridges Of Innocence/The Real Feel/Do Me Right/I Am A Girl In Spain/House Of Love//Angel (In The Sway Of Those Summer Nights)/Soul Love/Sleep Won't Come/Make Believe/Life On The Train

SP 5161 - Babylon And On - Squeeze [1987] (10-87, #36) Hourglass/Footprints In The Frost/Tough Love/The Prisoner/853-5937/In Today's Room//Trust Me To Open My Mouth/Striking Matches/Cigarette Of A Single Man/Who Are You?/The Waiting Game/Some Americans

SP 5162 - Kickin' - Brothers Johnson [1988] Kick It To The Curb/Real Love/I Fresh/Still In Love/P.O. Box 2000 (Instrumental)//Ball Of Fire/We Must Be In Love/I'll Give It Up/This Is Our Love/Party Avenue

SP 5163 - All That Jazz - Breathe [1988] (6-88, #34) Jonah/All That Jazz/Monday Morning Blues/Hands To Heaven/All This I Should Have Known//Any Trick/Liberties Of love/Won't You Come Back?/For Love Or Money/How Can I Fall?

SP 5164 - Strong - John Adams [1987] Strip This Heart/Passion/Strong/Stranger Than Love/Message To Rudi//What Do You Want From Me/No Turning Back/Don't You Think It's Time/Someone To Believe In/Hold Back The Tears

SP 5165 - Wonderful Life - Black [1987] Wonderful Life/Everything's Coming Up Roses/Sometimes For The Asking/Finder/Paradise//I'm Not Afraid/I Just Grew Tired/Blue/Just Making Memories/Sweetest Smile

*SP 5166 - Heroes And Zeroes - Glen Burtnick [1987] (10-87, #147) Abalene/Day Your Ship Gets Thru/Follow You/Heard It On The Radio/Here Comes Sally/Love Goes On/Scattered/Spinning My Wheels/Stupid Boys (Suckers For Love)/Walls Came Down

SP 5167 - Freedom - Tramaine [1987] Freedom/The Rock/I Belong To You/Love Is Blind//Daniel/You And Only You/Just In The Nick Of Time/Power

SP 5168 - UB40 CCCP-Live In Moskow - UB40 [1987] (8-87, #121) All I Want To Do/Cherry Oh Baby/Keep On Moving/Watchdogs/Don't Blame Me/Tell It Like It Is/Please Don't Make Me Cry//Johnny Too Bad/I Got You Babe/Don't Break My Heart/If It Happens Again/Rat In Mi Kitchen/Sing Our Own Song

SP 5169 -

SP 5170 -

SP 5171 -

SP 5172 - An Old-Fashioned Christmas - Carpenters [1987] Reissue of A&M SP 3270; record says SP 3270 while jacket says SP 5172.

*SP 5173 - Christmas Portrait-The Special Edition - Carpenters [1987] Angels We Have Heard On High/Ave Maria/Carol Of The Bells/Christ Is Born/Christmas Song (Chestnuts Roasting On An Open Fire)/Christmas Waltz/First Noel/Frosty The Snowman/Gesu Bambino/Good King Wenceslas/Happy Holiday/Have Yourself A Merry Little Christmas/Here Comes Santa Claus/Home For The Holidays/I Saw Mommy Kissing Santa Claus/I'll Be Home For Christmas/In Dulce Jubilo/It Came Upon A Midnight Clear/It's Christmas Time/Little Altar Boy/Little Jesus/March Of The Toys/Merry Christmas Darling/Nutcracker Medley/O Holy Night/O Little Town Of Bethlehem/Rudolph The Red-Nosed Reindeer/Santa Claus Is Comin' To Town/Silent Night/Silver Bells/Sleigh Ride/White Christmas/Winter Wonderland

SP 5174 - The Royal Court Of China - Royal Court Of China [1987] It's All Changed/The Last Day/Do You Feel The Same/Tye/Trapped In Waikiki//Forget It/Hope/Tell Me Lies/My Babylon/Townsend, TN/Man In Black

SP 5175 - Union - Toni Childs [1988] (6-88, #63) Don't Walk Away/Walk And Talk Like Angels/Stop Your Fussin'/Dreamer/Let The Rain Come Down//Zimbabwae/Hush/Tin Drum/Where's The Ocean

SP 5176 -

SP 5177 -

SP 5178 - Get Here - Brenda Russell [1988] (3-88, #49) Gravity/Just A Believer/Piano In The Dark/This Time I Need You//Make My Day/Le Restaurant (Featuring David Sanborn)/Midnight Eyes/Get Here

SP 5179 -

SP 6-5180 - It's Alright - Chris Stamey [1987] Cara Lee/From The Word Go/When We're Alone/The Seduction/It's Alright/Big Time//Of Time And All She Brings To Mind/In The Dark/If You Hear My Voice/27 Years In A Single Day/Incredible Happiness

SP 5181 - Free As A Bird - Supertramp [1987] (10-87, #101) It's Alright/Not The Moment/It Doesn't Matter/Where I Stand/Free As A Bird//I'm Beggin' You/You Never Can Tell With Friends/Thing For You/An Awful Thing To Waste

SP 5182 - Globe Of Frogs - Robyn Hitchcock & Egyptians [1988] (3-88, #111) Tropical Fresh Mandala/Vibrating/Balloon Man/Luminous Rose/Sleeping With Your Devil Mask//Unsettled/Chinese Bones/A Globe Of Frogs/The Shape Between Us Turn Into Animals/Flesh Number One (Beatle Dennis)

SP 5183 -

SP 5184 - Wrong House - Cinema [1988] Put You In My Pocket/Wrong House/New Girl Now/Everybody Get Restless/Who's Gonna Tell//Cinema 6/Ribbon Street/Hold This Line/Don't Scare Me/Before The Moment Goes By

SP 5185 - Bonk - Big Pig [1988] (3-88, #93) Iron Lung/Hungry Town/Tin Drum/I Can't Break Away/Big Hotel//Nation/Charlie/Fine Thing/Money God/Devil's Song

SP 5186 - The Best Of OMD - Orchestral Manoeuvres In The Dark [1988] (3-88, #46) Electricity/Messages/Enola Gay/Souvenir/Joan Of Arc/Maid Of Orleans/Talking Loud And Clear//Tesla Girls/Locomotion/So In Love/Secret/If You Leave/Forever Live And Die/Dreaming

SP 5187 - Think Out Loud - Think Out Loud [1988]

SP 5188 - Every Shade Of Love - Jesse Johnson [1988] (4-88, #79) Love Struck/No Misunderstood/I'm The One/Color Shock//Every Shade Of Love/Everybody Wants Somebody To Love/I'm Just Wanting You/Stop-Look-Listen

SP 5189 - Imperiet - Imperiet [1988]

SP 5190 - The Book Of Pride - Giant Steps [1988] (11-88, #184) Steamy/(The World Don't Need) Another Lover/Into You/Golden Hours (Bone)/Do You Still Care//Same Planet Different World/The Book Of Pride/End Of The War/Dance Away/Dream Wonderful

SP 5191 -

SP 5192 -

SP 5193 -

SP 5194 -

SP 5195 - Stop! - Sam Brown [1988] Walking Back To Me/Your Love Is All/Stop/It Makes Me Wonder/This Feeling/Tea//Piece Of My Luck/Ball And Chain/Wrap Me Up/I'll Be In Love/Merry Go Round/Sometimes You Just Don't Know

SP 5196 - Free To Be... A Family: Marlo Thomas & Friends - Various Artists [1988] And Superboy Makes 3 - Christopher Reeve, Elaine May & Mike Nichols/And That's The Truth (Pt. 1) - Lily Tomlin/And That's The Truth (Pt. 2) - Lily Tomlin/Another Cinderella - Marlo Thomas, Bea Arthur & Jane Curtin/Boy Meets Girl' Again - Mel Brooks & Marlo Thomas/Crowded Tub - Gilda Radner/Doris Knows Everything - Whoopi Goldberg/Free To Be' A Family - The Melody Makers/Friendly Neighborhood/I'm Never Afraid (To Say What's On My Mind) - Bonnie Raitt/It's Not My Fault - Soul Asylum/Jimmy Says - Pat Benatar/On My Pond - Kermit The Frog & The Muppets/Some Things Don't Make Any Sense At All - Steve Martin/Something For Everyone - Marlo Thomas, Kermit The Frog & The Muppets/Thank Someone - Amy Grant & John Hiatt/The Day Dad Made Toast - Robin Williams/The Stupid Song - Ladysmith Black Mambazo/The Turn Of The Tide - Carly Simon/Yourself Belongs To You - The Fat Boys

SP 5197 - Hang Time - Soul Asylum [1988] Down On Up To Me/Little Too Clean/Sometime To Return/Cartoon/Beggars And Choosers/Endless Farewell//Standing In The Doorway/Marionette/Ode/Jack Of All Trades/Twiddly Dee/Heavy Rotation

SP 5198 - Instinct - Iggy Pop [1988] (7-88, #110) Cold Metal/High On You/Strong Girl/Tom Tom/Easy Rider//Power And Freedom/Lowdown/Instinct/Tuff Baby/Squarehead

SP 5199 - Lead Me On - Amy Grant [1988] (7-88, #71) 1974/Lead Me On/Shadows/Saved By Love/Faithless Heart//What About The Love/If These Walls Could Speak/All Right/Sure Enough/Say Once More


Thanks to Rich Wong, Magnus Dahl, and Gert Nielsen.




Back to the A&M Records Story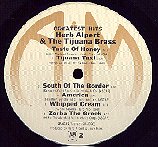 Back to the A&M Discography, Part 10 SP 5000-5099 (1984-85)



On to the A&M Discography, Part 12 SP 5200-5299 (1988-90)



Back to the Discography Listings Page



Back to the Both Sides Now Home Page