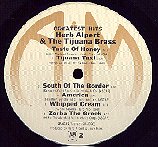 A&M Album Discography, Part 5
SP 4501-4599 (1975-1976)
By Patrice Eyries, Dave Edwards, & Mike Callahan
Last update: February 6, 2007




This series continues from the SP 3600 series.

Tracks on each album are listed in the order they appear on the album. An asterisk (*) before the record number indicates we do not have information on the correct playing sequence of the tracks, and consequently they are listed in alphabetical order for that album.

We would appreciate any additions or corrections to this discography. Just send them to us via e-mail. Both Sides Now Publications is an information web page. We are not a catalog, nor can we provide the records listed below. We have no association with A&M Records. Should you be interested in acquiring albums listed in this discography (which are all out of print), we suggest you see our Frequently Asked Questions page and follow the instructions found there. This story and discography are copyright 2001, 2007 by Mike Callahan.



A&M ALBUM DISCOGRAPHY, PART 5

Number - Title - Artist [Release Date] Contents

SP 4501 -

SP 4502 - Plug Me Into Something - Henry Gross [1975] (2-75, #26) One More Tomorrow/I'll Love Her/Southern Band/The Driver's Engine/Travelin' Time//All My Love/Only One/Evergreen/Dixie Spider Man/Tomorrow's Memory Lane

*SP 4503 - Sunlight Shinin' - Arthur, Hurley & Gottlieb [1975] All The Time You Need/Give Me A Thrill/I Haven't Heard The Music/Just Getting Used To You/Loneliness/Sunlight Shinin'/Telephone Song/That's The Time I Miss You Most Of All/That's The Time I Miss You Most Of All (Reprise)/Tubin'/Waiting For This Moment

SP 4504 - High Street - Hustler [1974] Just Leave A Good Man/Piranhas/Let The Wind Blow/Uptight Tonight/Get Outa Me 'Ouse//Jack The Lad/Midnight Seducer/Miranda/The Hustler

SP 4505 -

SP 4506 - Ghosts - Strawbs [1975] (3-75, #47) Ghosts (Sweet Dreams-Night Light- Guardian Angel)/Lemon Pie/Starshine-Angel Wine (Starshine-Angel Wine)/Where Do You Go (When You Need A Hole To Crawl In)//The Life Auction (Impressions Of Southall From The Train-The Auction)/Don't Try To Change Me/Remembering/You And I (When We Were Young)/Grace Darling

SP 4507 - Who Do You Out Do - Lon & Derrek Van Eaton [1975] Singles issued from this album were credited simply to "Lon & Derrek". Who Do You Out Do/You Lose/Do You Remember/Music Lover/Let It Grow//Wild Fire/Dancing In The Dark/All You're Hungry For Is Love/Baby It's You/The Harder You Pull... The Tighter It Gets

*SP 4508 - Hello It's Me - Lani Hall [1975] Banquet/Corrida De Jangada/Exclusively For Me/Happy Woman/Hello It's Me/Peace In The Valley/Save The Sunlight/Sweet James And Jellies/Time Will Tell/Wheelers And Dealers

SP 4509 - Nils Lofgren - Nils Lofgren [1975] (7-75, #141) Be Good Tonight/Back It Up/One More Saturday Night/If I Say, It's So/I Don't Want To Know/Keith Don't Go (Ode To The Glimmer Twin)//Can't Buy A Break/Duty/The Sun Hasn't Set On This Boy Yet/Rock And Roll Crook/Two By Two/Goin' Back

SP 4510 - Southbound - Hoyt Axton [1975] (4-75, #188) I Love To Sing/Southbound/Lion In the Winter/Blind Fiddler/Pride of Man/Greensleeves/No No Song //Nashville/Speed Trap (Out of State Cars)/Roll Your Own/Whiskey/In a Young Girl's Mind/Sometimes It's Easy

SP 4511 - Hair Of The Dog - Nazareth [1975] (4-75, #17) Hair Of The Dog/Miss Misery/Love Hurts/Changin' Times//Beggars Day/Rose In The Heather/Whiskey Drinkin' Woman/Please Don't Judas Me

SP 4512 - Frampton - Peter Frampton [1975] (3-75, #32) Day's Dawning/Show Me The Way/One More Time/The Crying Clown/Fanfare//Nowhere's Too Far (For My Baby)/Nassau (Instrumental)/Baby, I Love Your Way/Apple Of Your Eye/Penny For Your Thoughts (Instrumental)/(I'll Give You) Money

SP 4513 - Armageddon - Armageddon [1975] Buzzard/Silver Tightrope/Paths And Planes And Futures Gains//Last Stand Before/Basking In The White Of The Midnight Sun: Warning Comin' On-Basking In The White Of The Midnight Sun-Brother Ego-Basking In The White Of The Midnight Sun (Reprise)

SP 4514 - Street Rats - Humble Pie [1975] (4-75, #100) Street Rat/Rock And Roll Music/We Can Work It Out/Scored Out/Road Hog/Rain//There 'Tis/Let Me Be Your Lovemaker/Countryman Stomp/Drive My Car/Queens And Nuns

SP 4515 - Myths And Legends Of King Arthur And The Knights Of The Round Table - Rick Wakeman [1975] (4-75, #21) Also issued in quadraphonic as QU 54515. Arthur/Lady Of The Lake/Guinevere/Sir Lancelot And The Black Knight//Merlin The Magician/Sir Galahad And The Last Battle

SP 4516 - Far Beyond These Castle Walls... - Chris De Burgh [1975] Hold On/The Key/Windy Night/Sin City/New Moon//Watching The World/Lonesome Cowboy/Satin Green Shutters/Turning Round/Goodnight

SP 4517 - Right Or Wrong - Stealers Wheel [1975] Benediction/Found My Way To You/This Morning/Let Yourself Go/Home From Home//Go As You Please/Wishbone/Don't Get Me Wrong/Monday Morning/Right Or Wrong

*SP 4518 - Chase The Clouds Away - Chuck Mangione [1975] (4-75, #47) Also issued in quadraphonic as QU 54518. Can't We Do This All Night/Chase The Clouds Away/Echano/He Was A Friend Of Mine/Soft/Song Of The New Moon

*SP 4519 - Greatest Hits - Cat Stevens [1975] (7-75, #6) Also issued in quadraphonic as QU 54519. Another Saturday Night/Can't Keep It In/Father And Son/Hard Headed Woman/Moonshadow/Morning Has Broken/Oh Very Young/Peace Train/Ready/Sitting/Two Fine People/Wild World

SP 4520 -

SP 4521 - Coney Island - Herb Alpert & T.J.B. [1975] (4-75, #88) Coney Island/I Have Dreamed/Senor Mouse/Mickey (C'Est Ainsi Que Les Choses Arrivent)/Sweet Georgia Brown/Ratatouille (Rata Too Ee) (Coisa No. 1)//Catfish/This Masquerade/Carmine/The Crave/Vento Bravo/I Belong

SP 4522 - Lewis Furey - Lewis Furey [1975] Hustler's Tango/Last Night/The Waltz/Cleanup Time/Louise//Kinda Shy/Lewis Is Crazy/Closing The Door/Caught You/Love Comes

SP 4523 - Big Red Rock - Ayers Rock [1975] Ayers Rock was an Australian rock-jazz rock band. Lady Montego/Talkin' 'Bout You/Goin' Home/Crazy Boys - The Hamburger Song/Nostalgic Blues//Big Red Rock/Boogie Woogie Waltz/Get Out To The Country

SP 4524 - Last Tango - Esperanto [1975] Eleanor Rigby/Still Life/Painted Lady//Obsession/The Rape/Last Tango

SP 4525 - Back To The Night - Joan Armatrading [1975] No Love For Free/Travel So Far/Steppin' Out/Dry Land/Cool Blue Stole My Heart//Get In Touch With Jesus/Body To Dust/Back To The Night/So Good/Let's Go Dancing/Come When You Need Me

*SP 4526 - Mellow Madness - Quincy Jones [1975] (8-75, #16) Also issued in quadraphonic as QU 54526. Beautiful Black Girl/Bluesette/Cry Baby/Is It Love That We're Missin'/Just A Little Taste Of Me/Listen (What It Is)/Mellow Madness/My Cherie Amour/Paranoid/Tryin' To Find Out About You

SP 4527 - Diamonds And Rust - Joan Baez [1975] (5-75, #11) Also issued in quadraphonic as QU 54527. Diamonds And Rust/Fountain Of Sorrow/Never Dreamed You'd Leave In Summer/Children And All That Jazz/Simple Twist Of Fate//Blue Sky/Hello In There/Jesse/Winds Of The Old Days/Dida/I Dream Of Jeannie-Danny Boy (Medley)

SP 4528 - Pablo Cruise - Pablo Cruise [1975] (8-75, #174) Island Woman/Denny/Sleeping Dogs/What Does It Take/Rock N' Roller//Not Tonight/In My Own Quiet Way/Ocean Breeze

SP 4529 - Jamaica Say You Will - Joe Cocker [1975] (8-75, #42) (That's What I Like) In My Woman/Where Am I Now/I Think It's Going To Rain Today/Forgive Me Now/Oh Mama//Lucinda/If I Love You/Jamaica Say You Will/It's All Over But The Shoutin'/Jack-A-Diamonds

SP 4530 - Horizon - Carpenters [1975] (6-75, #13) Also issued in quadraphonic as QU 54530. Aurora/Only Yesterday/Desperado/Please Mister Postman/I Can Dream Can't I//Solitaire/Happy/(I'm Caught Between) Goodbye And I Love You/Love Me For What I Am/Eventide

SP 4531 - It's Only Love - Rita Coolidge [1975] (12-75, #85) Born To Love Me/I Wanted It All/Keep The Candle Burning/Don't Let Love Pass You By/It's Only Love//Star/Late Again/My Rock And Roll Man/Mean To Me/Am I Blue

SP 4532 - It's My Pleasure - Billy Preston [1975] (7-75, #43) Fancy Lady/Found The Love/That's Life/Do It While You Can//It's My Pleasure/Song Of Joy/I Can't Stand It/All Of My Life

SP 4533 - Storm At Sunup - Gino Vannelli [1975] (7-75, #66) Storm At Sunup/Love Me Now/Mama Coco/Father And Son//Where Am I Going?/Keep On Walking/Love Is A Night/Gettin' High

SP 4534 - The Tubes - Tubes [1975] (8-75, #113) Up From The Deep/Haloes/Space Baby/Malaguena Salerosa//Mondo Bondage/What Do You Want From Life/Boy Crazy/White Punks On Dope

SP 4535 - Worlds Collide - Hudson Ford [1975] Did Worlds Collide?/Mechanics/When Love Has Overgrown/As Hours Go By/Bootleg//Jesus Said/Day Without Love/Petro Rock/Mile High City/Keep Me Rolling

SP 4536 - Hummingbird - Hummingbird [1975] Music Flowing/You Can Keep The Money (Just Leave Me My Guitar)/Such A Long Ways/Horrors/I Don't Know Why I Love You//Maybe/For The Children's Sake/Ocean Blues/Island Of Dreams

SP 4537 - Flat As A Pancake - Head East [1975] (8-75, #126) Never Been Any Reason/One Against the Other/Love Me Tonight/City of Gold/Fly By Night Lady //Jefftown Creek/Lovin' Me Along/Ticket Back to Georgia/Brother Jacob

SP 4538 - See How The Years Have Gone By - Valdy [1975]

SP 4539 - Do You Wonder - Shawn Phillips [1975] (9-75, #101) Do You Wonder/Xasper/City To City/Blunt And Franck/Believe In Life//As All Is Played (Maestoso-Intermezzo- Tristesse)/Golden Flower/Looking At The Angel/Summer Vignette

SP 4540 - King Harvest - King Harvest [1975] Borderline/Vaea (Vy-Ya)/Country Pie/Shine On//Little Bit Like Magic/As Soon As We Can Get It Together/Rue Du Four Rag/Fly By/Old Friends/Jumbee

*SP 4541 - Feelings - Herb Ohta [1975] Beside Me/Blue Sky/Candice/Come Via Voce (How Are You)/Feelings/Fragments/Gonna Love You More/Kalalau (Garden Isle)/Kokoro Mayo (Feelings Of My Heart)/Le Temps De Mon P re/Loleado (When A Child Is Born)/Quiet Rain

SP 4542 - La Booga Rooga - Andy Fairweather-Low [1975] Also issued in quadraphonic as QU 54542. My Bucket's Got A Hole In It/Jump Up And Turn Around/Halfway To Everything/La Booga Rooga/Champagne Melody//If That's What It Takes/8 Ton Crazy/Grease It Up/Wide Eyed And Legless/Inner City Highwayman

SP 4543 -

*SP 4544 - Nomadness - Strawbs [1975] (10-75, #147) Absent Friend (How I Need You)/Back On The Farm/Golden Salamander/Hanging In The Gallery/Little Sleepy/Mind Of My Own/Promised Land/So Shall Our Love Die?/To Be Free/Tokyo Rosie

SP 4545 - Listen To The City - Tim Weisberg [1975] (10-75, #105) Rainbow City/Discovery/Listen To The City/High Rise/The Chase/Love Maker/The Good Life//Street Party/The Passing/The Dealer/Conception/Lunch Break/Nikki's Waltz/Rush Hour (Friday, P.M.)/Weekend

SP 4546 - Lisztomania - Rick Wakeman Featuring Roger Daltrey [1975] (11-75, #145) Rienzi-Chopsticks Fantasia/Love's Dream/Dante Period/Orpheus Song/Hell//Hibernation/Excelsior Song/Master Race/Rape, Pillage And Clap/Funerailles/Free Song (Hungarian Rhapsody)/Peace At Last

SP 4547 - Mirrors - Peggy Lee [1975] Is That All There Is/Tango/I've Got Them Feelin' Too Good Today Blues/Longing For A Simpler Time Professor Hauptmann's Dogs//Ready To Begin Again (Manya's Song)/A Little White Ship Say It/Some Cats Know/Mary Jane/I Remember

*SP 4548 - Kim Carnes - Kim Carnes [1975] And Still Be Loving You/Bad Seed/Do You Love Her/Good Old Days/Hang On To Your Airplane (Honeymoon)/It Could Have Been Better/Nothing Makes Me Feel As Good As A Love Song/Somewhere In The Night/What Good Is Love (Later On The Equator)/Waiting For The Pain To Go Away/You're A Part Of Me

SP 4549 - The Car Over The Lake Album - Ozark Mountain Daredevils [1975] (11-75, #57) Keep On Churnin'/If I Only Knew/Leatherwood/Cobblestone Mountain/Mr. Powell/Gypsy Forest//Thin Ice/From Time To Time/Southern Cross/Out On The Sea/Whippoorwill + (7") Establish Yourself/Time Warp/Journey To The Center Of Your Heart

SP 4550 - Ordinary Fool - Paul Williams [1975] (12-75, #146) Flash/Lifeboat/Lone Star/Time And Tide/Even Better Than I Know Myself//Don't Call It Love/Lonely Heart (Theme From The Day Of The Locust)/Old Souls/Ordinary Fool/Soul Rest

SP 4551 - Vance Or Towers - Vance Or Towers [1975]

SP 4552 - Love Will Keep Us Together - Captain & Tennille [1975] Reissue of A&M SP 3405. Also issued in quadraphonic as QU 54552.

SP 4553 - Dan McCafferty - Dan Mccafferty [1975] Honky Tonk Downstairs/Cinnamon Girl/Great Pretender/Boots Of Spanish Leather/Watcha Gonna Do About It//Out Of Time/You Can't Lie To A Liar/Trouble/You Got Me Hummin'/Stay With Me Baby

SP 4554 - Rich Man's Woman - Elkie Brooks [1975] Where Do We Go From Here (Rich Man's Woman)/Take Cover/Jigsaw Baby/Roll Me Over/He's A Rebel//One Step On The Ladder/Rock 'N Roll Circus/Try A Little Love/Tomorrow

SP 4555 - Numbers - Cat Stevens [1975] (12-75, #13) Whistlestar/Novim's Nightmare/Majik Of Majiks/Drywood//Banapple Gas/Land O' Freelove And Goodbye/Jzero/Home/Monad's Anthem

SP 4556 - Play Loud - Hustler [1975] Money Maker/You Had It Coming To You/Boogie Man/Break Of Day/Who D'yer Think Yer Foolin'//Goin' Home/Strange Love/Little People/Night Creeper

*SP 4557 - Bellavia - Chuck Mangione [1975] (11-75, #68) Also issued in quadraphonic as QU 54557. Bellavia/Carousel/Come Take A Ride With Me/Dance Of The Windup Toy/Listen To The Wind/Torreano

SP 4558 - Say It Ain't So - Murray Head [1975] Say It Ain't So, Joe/Boy On The Bridge/Boats Away/When I'm Yours/Someone's Rocking My Dreamboat//She's Such A Drag/Never Even Thought/Silence Is A Strong Reply/Don't Forget Him Now/You're So Tasty

SP 4559 - Equinox - Styx [1975] (12-75, #58) Light Up/Lorelei/Mother Dear/Lonely Child//Midnight Ride/Born For Adventure/Prelude 12/Suite Madame Blue

SP 4560 - Crisis? What Crisis? - Supertramp [1975] (12-75, #44) Easy Does It/Sister Moonshine/Ain't Nobody But Me/A Soapbox Opera/Another Man's Woman//Lady/Poor Boy/Just A Normal Day/The Meaning/Two Of Us

SP 4561 - Por Amor Vivremos - Captain & Tennille [1975] Love Will Keep Us Together in Spanish.

SP 4562 - Close Enough For Rock 'N' Roll - Nazareth [1976] (5-76, #24) Telegram (On Your Way-So You Want To Be A Rock 'N' Roll Star-Sound Check-Here We Are Again)/Vicki (Instrumental)/Homesick Again/Vancouver Shakedown//Born Under The Wrong Sign/Loretta/Carry Out Feelings/Lift The Kid/You're The Violin

SP 4563 - Daddy's Girl - Charlie & Pep Boys [1976] Daddy's Girl/Right As Rain/Still Thinking About You/Seven Come Eleven/Give Me More//Give Her Up/Walk Out/Despair/Lara/The Storm Has Passed

SP 4564 - Love Me By Name - Lesley Gore [1975] All tracks stereo. Sometimes [with Brothers Johnson]/Paranoia/Love Me By Name [with Herbie Hancock Orchestra]/Immortality/Can't Seem to Live Our Good Times Down//Don't Stop Me/Other Lady/Along the Way/Give It to Me, Sweet Thing/Love Me By Name (reprise)

SP 4565 - Beyond - Ayers Rock [1976] Moondah (Beyond)/A Place To Go/Catchanemu//Song For Darwin/Angel In Disguise/Little Kings

SP 4566 - Breakaway - Gallagher & Lyle [1976] Breakaway/Stay Young/I Wanna Stay With You/Heart On My Sleeve/Fifteen Summers//Sign Of The Times/If I Needed Someone/Storm In My Soul/Rockwriter/Northern Girl

SP 4567 - Look Out For #1 - Brothers Johnson [1976] (3-76, #9) I'll Be Good To You/Thunder Thumbs And Lightnin' Licks/Get The Funk Out Ma Face/Tomorrow/Free And Single//Come Together/Land Of Ladies/Dancin' And Prancin'/The Devil

SP 4568 - Spanish Train And Other Stories - Chris De Burgh [1976] Spanish Train/Lonely Sky/This Song For You/Patricia The Stripper/A Spaceman Came Travelling...//I'm Going Home/The Painter/Old Friend/The Tower/Just Another Poor Boy

SP 4569 - The Movies - Movies [1976]

SP 4570 - A Song Of Joy - Captain & Tennille [1976] (3-76, #9) Song Of Joy/Lonely Night (Angel Face)/Mind Your Love/Smile For Me One More Time/Shop Around/Going Bananas//Butterscotch Castle/Muskrat Love/Thank You, Baby/Wedding Song (There Is Love)/1954 Boogie Blues

SP 4571 - Fearless - Hoyt Axton [1976] (4-76, #171) Idol of the Band/Evangelina/Flash of Fire/Lay Lady Lay/Jealous Man/Paid in Advance //An Old Greyhound/A Stone and a Feather/Gypsy Moth/Beyond These Walls/Penny Whistle Song/The Devil

SP 4572 - Marriott - Steve Marriott [1976] Star In My Life/Are You Lonely For Me Baby/You Don't Know Me/Late Night Lady/Early Evening Light//East Side Struttin'/Lookin' For A Love/Help Me Through The Day/Midnight Rollin'/Wham Bam Thank You Ma'am

SP 4573 - Cry Tough - Nils Lofgren [1976] (4-76, #32) Cry Tough/It's Not A Crime/Incidentally... It's Over/For Your Love//Share A Little/Mud In Your Eye/Can't Get Closer (WCGC)/You Lit A Fire/Jailbait

SP 4574 - Stingray - Joe Cocker [1976] (5-76, #70) The Jealous Kind/I Broke Down/You Came Along/Catfish/Moon Dew//The Man In Me/She Is My Lady/Worrier/Born Thru Indifference/A Song For You

SP 4575 - Lifeline - Pablo Cruise [1976] (4-76, #139) Crystal/Don't Believe It/Tearin' Down My Mind/(I Think) It's Finally Over/Lifeline//Zero To Sixty In Five (Instrumental)/Look To The Sky/Never See That Girl Enough/Who Knows/Good Ship Pablo Cruise

SP 4576 - Happy In Hollywood - David Batteau [1976] Happy In Hollywood/Festival Of Fools/Oh, My Little Darling/My Morning Glory/Orph'e (Or-Fay)//Walk In Love/Spaceship Earth/Dancing On Atoms/You Need Love/The Gates In Your Heart

SP 4577 - The Magic Flute - Svregies Radios Symfoniokester Radio Choir [1976] Overture/Introduction No. 1/Aria No. 3/Recitative And Aria No. 4/Quintet No. 5//Terzetto No. 6/Aria With Chorus No. 10/Quintet No. 12/Aria No. 13/Aria No. 20/Finale No. 21/Chorus No. 18/Finale No. 21

*SP 4578 - Sleepless Nights - Gram Parsons & Flying Burrito Bros. [1976] (5-76, #185) Angels Rejoiced Last Night/Brand New Heartache/Close Up The Honky Tonks/Crazy Arms/Dick Lights, Thick Smoke (And Loud, Loud Music)/Green, Green Grass Of Home/Honky Tonk Women/Sing me Back Home/Sleepless Nights/Together Again/Tonight The Bottle Let Me Down/Your Angel Steps Out Of Heaven

SP 4579 - Get Yourself Up - Head East [1976] (5-76, #161) When I Get Ready/Separate Ways/This Woman's In Love/I Don't Want The Chance/Sailor//Monkey Shine/Jailer/Love My Blues Away/The Victim/Trouble

SP 4580 - Young And Rich - Tubes [1976] (5-76, #46) Tubes World Tour/Brighter Day/Pimp/Stand Up And Shout/Don't Touch Me There//Slipped My Disco/Proud To Be An American/Poland Whole-Madam I'm Adam/Young And Rich

SP 4581 - A Kind Of Hush - Carpenters [1976] (7-76, #33) There's A Kind Of Hush/You/Sandy/Goofus/Can't Smile Without You//I Need To Be In Love/One More Time/Boat To Sail/I Have You/Breaking Up Is Hard To Do

*SP 4582 - Rumplestiltskin's Resolve - Shawn Phillips [1976] Early Morning Hours/Hie Away/Rumplestiltskin's Resolve/Serendipity Peace/Spitefull/Today/Wailing Wall

SP 4583 - No Earthly Connection - Rick Wakeman & The English Rock Ensemble [1976] (5-76, #67) Music Reincarnate (The Warning-The Maker-The Spaceman-The Realisation)//Music Reincarnate (The Reaper)/The Prisoner/The Lost Cycle

SP 4584 - Taught By Experts - Peter Allen [1976]

SP 4585 - Dancer - Dancer [1976] Magical Eyes/Back Into Your Arms/Here I Go Again/A Million Ways To Cry/This Is The Love//Summersong/Any Old Time/A Game Called We're In Love/The Last 80 Years/Till Tomorrow

SP 4586 - Felix Pappalardi & Creation - Felix Pappalardi & Creation [1976] She's Got Me/Dreams I Dream Of You/Green Rocky Road/Preachers' Daughters/Listent To The Music//Secret Power/Summer Days/Dark Eyed Lady Of The Night/Ballad Of A Sad Cafe

SP 4587 - Billy Preston - Billy Preston [1976] Do What You Want/Girl/Bells/I've Got The Spirit/When You Are Mine//Bad Case Of Ego/Take Time To Figure It Out/Let The Music Play/Simplify Your Life/Let's Make Love/Ecstasy (Instrumental)

SP 4588 - Joan Armatrading - Joan Armatrading [1976] (10-76, #67) Down To Zero/Help Yourself/Water With The Wine/Love And Affection/Save Me//Join The Boys/People/Somebody Who Loves You/Like Fire/Tall In The Saddle

*SP 4589 - Love To The World - L.T.D. [1976] (8-76, #52) Get Your It Together/Let The Music Keep Playing/Love Ballad/Love To The World/Love To The World Prayer/The Word/Time For Pleasure

*SP 4590 - Mother, Jugs & Speed (Soundtrack) - Various Artists [1976] Dance - Paul Jabara/Dance - Paul Jabara/Get The Funk Outa My Face - Quincy Jones/Mellow Out - Larry Carlton/My Soul Is A Witness - Billy Preston & Joe Green/No Love Today - Pete Jolly/No Love Today - Roger Nicholas/Show Me The Way - Peter Frampton/Star In My Life/Thunder Thumbs And Lightnin' Licks - George Johnson

SP 4591 - Just You And Me - Herb Alpert [1976] Promenade/Musique/Just You and Me/Grandpa Lou/Aria/Yankee Doodle/Spanish Nights/One Night Lover/The Lady Needs Romance/The Day Will Come

SP 4592 - Valdy & The Hometown Band - Valdy & The Hometown Band [1976] So Come On My Canada/Yes I Can (Anyway You Want Me)/Cold Water Castle/Old Home Place/Me And Martin Growin' Old/Weather'd Hands//Peter And Lou/Everyone Of Them Has Known The Sea/Blister/Hometown Band/Sometimes I Can't Believe/Allons Mon Canada (Instrumental)

SP 4593 - If I Were Brittania I'd Waive The Rules - Budgie [1976] Anne Neggen/If I Were Brittania I'd Waive The Rules/You're Opening Doors/Quacktors And Bureaucats//Sky High Percentage/Heaven Knows Our Name/Black Velvet Stallion

SP 4594 - Humours of Lewis Furey - Lewis Furey [1976] Cops Ballet/Rubber Gun Show/Top Ten Sexes/Lullaby/Clarabelle's Lament/Poetic Young Man//Casting For Love/Young Guy/Romance/Who Got The Bag/Haunted/Legacy/Reprise: Cops Ballet

*SP 4595 - We Can't Go On Like This - Hummingbird [1976] A Friend Forever/Fire And Brimstone/Gypsy Skys/Heaven Knows (Where You've Been)/Let It Burn/Scorpio/Snake Snack/The City Mouse/Trouble Maker/We Can't Go On Meeting Like This

SP 4596 - The Gist Of The Gemini - Gino Vannelli [1976] (8-76, #32) Love Of My Life/Ugly Man/A New Fix For '76/Omens Of Love/Fly Into This Night//Prelude To War (Instrumental)/The Battle Cry (Instrumental)/To The War/Carnal Question/After The Last Battle (Instrumental)/To The War (Reflection)/Summers Of My Life

*SP 4597 - Caliente! - Gato Barbieri [1976] (10-76, #75) Adios/Behind The Rain/Don't Cry Rochelle/Europa (Earth's Cry Heaven's Smile)/Fiesta/Fireflies/I Want You/Los Desperados

SP 4598 - The End Of The Beginning - Richie Havens [1976] (10-76, #157) I'm Not In Love/We Can't Hide It Anymore/Dreaming As One/You Can Close Your Eyes/I Was Educated By Myself//Daughter Of The Night/If Not For You/Do It Again/Wild Night/Long Train Running

SP 4599 - Chords of Fame - Phil Ochs [1976]


Thanks to Thane Tierney, Eamonn Keane, Charles G. Hill, Richard Paul-Jones, and Gert Nielsen.




Back to the A&M Records Story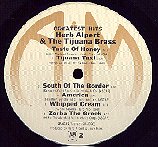 Back to the A&M Discography, Part 4 SP 3601-3666 (1973-79)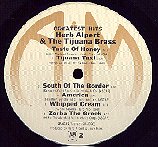 On to the A&M Discography, Part 6 SP 4600-4699 (1976-77)



Back to the Discography Listings Page



Back to the Both Sides Now Home Page