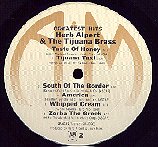 A&M Album Discography, Part 7
SP 4700-4799 (1977-1980)
By Patrice Eyries, Dave Edwards, & Mike Callahan
Last update: February 6, 2007






Tracks on each album are listed in the order they appear on the album. An asterisk (*) before the record number indicates we do not have information on the correct playing sequence of the tracks, and consequently they are listed in alphabetical order for that album.

We would appreciate any additions or corrections to this discography. Just send them to us via e-mail. Both Sides Now Publications is an information web page. We are not a catalog, nor can we provide the records listed below. We have no association with A&M Records. Should you be interested in acquiring albums listed in this discography (which are all out of print), we suggest you see our Frequently Asked Questions page and follow the instructions found there. This story and discography are copyright 2001, 2007 by Mike Callahan.



A&M ALBUM DISCOGRAPHY, PART 7

Number - Title - Artist [Release Date] Contents

SP 4700 - Come In From The Rain - Captain & Tennille [1977] Come In From The Rain/Sad Eyes/Let Mama Know/Easy Evil/Can't Stop Dancin'//Don't Be Scared/Circles/Ladybug/Happier Than The Morning Sun/Ka-Ding-Dong/We Never Really Say Goodbye

*SP 4701 - Classics - Paul Williams [1977] (8-77, #155) Evergreen (Love Theme From A Star Is Born)/I Won't Last A Day Without You/Loneliness/Old Fashioned Love Song/Rainy Days And Mondays/That's Enough For Me/Waking Up Alone/We've Only Just Begun/With One More Look At You/You And Me Against The World

SP 4702 - Izitso - Cat Stevens [1977] (5-77, #7) (Remember The Days Of The) Old Schoolyard/Life/Killin' Time/Kypros/Bonfire//(I Never Wanted) To Be A Star/Crazy/Sweet Jamaica/Was Dog A Doughnut?/Child For A Day

SP 4703 - Passage - Carpenters [1977] (10-77, #49) B'wana She No Home/All You Get From Love Is A Love Song/I Just Fall In Love Again/On The Balcony Of The Casa Rosada-Don't Cry For Me Argentina//Sweet, Sweet Smile/Two Sides/Man Smart, Woman Smarter/Calling Occupants Of Interplanetary Craft (The Recognized Anthem Of World Contact Day)

SP 4704 - I'm In You - Peter Frampton [1977] (6-77, #2) Also issued as a picture disc. I'm In You/(Putting My) Heart On The Line/St. Thomas (Don't You Know How I Feel)/Won't You Be My Friend//You Don't Have To Worry/Tried To Love/Rocky's Hot Club/(I'm A) Road Runner/Signed, Sealed, Delivered (I'm Yours)

SP 4705 - Togetherness - L.T.D. [1978] (6-78, #18) Holding On (When Love Is Gone)/We Both Deserve Each Other's Love/Jam/You Must Have Known I Needed Love/Don't Stop Loving Me Now//It's Time To Be Real/Concentrate On You/You Fooled Me/Together Forever/Let's All Live And Give Together

SP 4706 - Black And White - Stranglers [1978] Also issued in black and white vinyl. Tank/Nice 'N' Sleazy/Outside Tokyo/Sweden (All Quiet On The Eastern Front)/Hey! (Rise Of The Robots)/Toiler In The Sea//Curfew/Threatened/Do You Wanna?-Death And Night And Blood (Yukio)/In The Shadows/Enough Time

*SP 4707 - Dream - Captain & Tennille [1978] (7-78, #131) Back To The Island/D Keyboard Blues/Dixie Hummingbird/Dream/Good Enough/I'm On My Way/If There Were Time/Love Is Spreading Over The World/Love Me Like A Baby/You Need A Woman Tonight/You Never Done It Like That

*SP 4708 - Stuck In The Middle With You: The Best Of Stealers Wheel - Stealers Wheel [1978] Benediction/Blind Faith/Everyone's Agreed That Everything Will Turn Out Fine/Found My Way To You/Go As You Please/Late Again/Outside Looking In/Right Or Wrong/Star/Stuck In The Middle With You/Who Cares'/You Put Something Better Inside Of Me

SP 4709 - 1994: - 1994: [1978] Once Again/Shoot To Kill/Sing To Me/Heleana//Bring It Home/Radio Zone/Hit The Hard Way/Read Up/Anastasia

*SP 4710 - Tropico - Gato Barbieri [1978] (7-78, #96) Bolero/Evil Eyes/Latin Lady/Odara/Poinciana (Song Of The Tree)/She Is Michelle/Where Is The Love

*SP 4711 - Atlantic Starr - Atlantic Starr [1978] (8-78, #67) Being In Love With You Is So Much Fun/Don't Abuse My love/Gimme Your Luvin'/(I'll Never Miss) The Love I Never Had/Keep It Comin'/Stand Up/Visions/We Got It Together/Where There's Smoke There's Fire/With Your Love I Come Alive

SP 4712 - New Beginnings - Cockrell & Santos [1978] I Wanna Stay With You/I Got Love/All You Can Do With Love/New Beginnings/I Tried It All//I'm In Love With You, Baby/Move On Up/Need A Little Help/Out In The Starlight/Run Coyote Run

*SP 4713 - Driftin' - Alessi Brothers [1978] Believer/Dancin' In The Halls Of Love/Driftin'/I Don't Wanna Lose You/Just Can't Stop You/Not Tonight/Rainbows Goes On Forever/Space/That's When She Touched Me/You're Out Of Love

*SP 4714 - Blam!! - Brothers Johnson [1978] (8-78, #7) Also issued as a picture disc. Ain't We Funkin' Now/Blam!!/It's You Girl/Mista' Cool/Ride-O-Rocket/So Won't You Stay/Streetwave

SP 4715 - Hearts On Fire - Randle Chowning Band [1978] Gettin' Higher/Outside The Law/The Sun's Gonna Shine/Within A Dream/Black Leather//Crazy Over You/Sweet Love/So Close To The Feeling/Stolen Away/God Speed (Your Love)

SP 4716 - Dirty Angels - Dirty Angels [1978] Call My Name/Buzz Buzz/Friends For The Sake Of Convenience/Tell Me/Fantasy//Lonely Heart/School Drag/Grown Up Wrong/Sweet Summer/Honey, Honey (Can't You See)

SP 4717 - Read My Lips - Tim Curry [1978] Birds Of A Feather/Nicodemus/I Will/Brontosaurus/Alan//All I Want/Sloe Gin/Harlem In My Mind/Anyone Who Had A Heart

*SP 4718 - Les McCann the Mann - Les McCann [1978] Blue Dot/Flow With The Feeling/How Can You (Live Without Love)/I'm Always Waiting, Waiting For You/Just The Way You Are/Para Ti, Para Mi/You Think You're Something Mr. Man

*SP 4719 - Journey to Dawn - Milton Nascimento [1978] Alouca' Credo/Idolatrada/Journey To Dawn/Maria, Maria/Maria Tres Filhos/O Cio Da Terra/Pablo II-Pablo-Pablo II/Paula E Bebeto/Unencounter (Can ao Da America)

SP 4720 - Try And Love Again - Booker T. Jones [1978] I'll Put Some Love Back (Back In Your Life)/Ain't That Peculiar/Let's Go Dancin'/Someday We'll Be Together/I Was Made To Love Her//Knockin' On Heaven's Door/We Could Fly/Superlove/Try And Love Again

SP 4721 - Welcome To The Club - Richard Kerr [1978] I Can't Afford That Feeling Anymore/Live My Love For You/Dance Your Life Away/I Know I'll Never Love This Way Again/Magic In The Air//I Feel It All/A Hat Full Of Rain/This Is Your Captain Calling/Baby, Don't Let Go/Welcome To The Club

SP 4722 - Brother To Brother - Gino Vannelli [1978] (9-78, #13) Appaloosa/The River Must Flow/I Just Wanna Stop/Love And Emotion/Feel Like Flying//Brother To Brother/Wheels Of Fire/The Evil Eye/People I Belong To

SP 4723 - Peter C. Johnson - Peter C. Johnson [1978] Sandman/All Of The Good Ones Are Taken/Snowblind/Happy In Our Own World/Try A Little Kindness//Georgia's Dilemma/Valerie/Get Right Back On A Horse That Throws You/Catch A Falling Star

SP 4724 - Pieces Of Eight - Styx [1978] (9-78, #6) Also issued as a picture disc. Great White Hope/I'm O.K./Sing For The Day/The Message/Lords Of The Ring//Blue Collar Man (Long Nights)/Queen Of Spades/Renegade/Pieces Of Eight/Aku-Aku

SP 4725 - Gordon Payne - Gordon Payne [1978] Down On Love/Blackmail/Fool Proof/Bare Naked/Oklahoma Posse//Go Ask Her/Red Light-Fumblin' With The Blues/Green Eyes/Flow River Flow

*SP 4726 - Christmas Portrait - Carpenters [1978] (12-78, #145) Ave Maria/Away In A Manger/Carol Of The Bells/Christ Is Born/Christmas Song (Chestnuts Roasting On An Open Fire)/Christmas Waltz/Deck The Hall/First Snowfall/God Rest Ye Merry Gentlemen/Have Yourself A Merry Little Christmas/I Saw Three Ships/I'll Be Home For Christmas/It's Christmas Time/Jingle Bells/Let It Snow/Merry Christmas Darling/O Come All Ye Faithful (Adeste Fideles)/O Come, O Come Immanuel/Santa Claus Is Comin' To Town/Silent Night/Silver Bells/Sleep Well, Little Children/Sleigh Ride/What Child Is This/White Christmas/Winter Wonderland

SP 4727 - Main Event Live - Herb Alpert & Hugh Masekela Featuring Mosa Jonas Gwangwa [1978] Foreign Natives/People Make The World Go 'Round/Besame Mucho/I'm Comin' Home//She-Been/Kalahari Nights/Shame The Devil/Mama Way

SP 4728 - Bell & James - Bell & James [1978] (2-79, #31) Livin' It Up (Friday Night)/Three Way Love Affair/Just Can't Get Enough (Of Your Love)/Ask Billie (They Tell Me)//You Never Know What You've Got/I Need You (Beside Me)/Don't Let The Man Get You/I Love The Music

SP 4729 - Don't Worry, Ma - Felix Pappalardi [1979] Bring It With You When You Come/As The Years Go Passing By/Railroad Angels/High Heel Sneakers//The Water Is Wide/Sunshine Of Your Love/Caught A Fever/White Boy Blues/Farmer's Daughter

SP 4730 - The Wild Geese - Roy Budd [1979] Overture/Flight Of The Wild Geese/The Wild Geese/Rafer's Theme (Notturno-Borodin's String Quartet #2 In D)/Dance With Death/Reunion/Wild Geese (Theme)/Rescue Of Limbani//Flight To Africa/Parade Ground (Dogs Of War)/Airport/Compound/Peter's Death/Rafer's Death/Rafer's Son/Left, Right

*SP 4731 - The Boys from Brazil (Soundtrack) - Various Artists [1979] Dogs And Finale/Frau Doring/Suite From The Boys From Brazil/We're Home Again

SP 4732 - To The Limit - Joan Armatrading [1978] (11-78, #125) Barefoot And Pregnant/Your Letter/Am I Blue For You/The Rope You Tie Me/Baby I//Bottom To The Top/Taking My Baby Up Town/What Do You Want/Wishing/Let It Last

SP 4733 - Orphans Of The Sun - Dingoes [1979]

SP 4734 - The Cabaret Songs of Lieber and Stoller - Peggy Lee [unissued] Thane Tierney sent the following explanation for this album: "I was working on a Peggy Lee reissue and discovered artwork for A&M SP-4734, Peggy Lee Sings the Cabaret Songs of Leiber & Stoller. It was primarily to have been a reissue of Mirrors (A&M SP-4547) with new artwork. The album was not issued. The track list, transcribed from the album artwork, was: Is That All There Is/Tango/I've Got Them Feelin' Too Good Today Blues/Longing For A Simpler Time Professor Hauptmann's Dogs//Ready To Begin Again (Manya's Song)/A Little White Ship Say It/Some Cats Know/Mary Jane/I Remember

SP 4735 - Back To Earth - Cat Stevens [1978] (12-78, #33) Just Another Night/Daytime/Bad Brakes/Randy/The Artist//Last Love Song/Nascimento/Father/New York Times/Never

SP 4736 - Ahead Of The Storm - Cory Wells [1978]

SP 4737 - Misplaced Ideals - Sad Cafe [1978] (1-79, #94) Restless/Here Come The Clowns/Run Home Girl/Black Rose/I Believe (Love Will Survive)//Babylon/Shellshock/Hungry Eyes/Feel Like Dying/On With The Show

SP 4738 - No Wave - Various Artists [1978] Take Me, I'm Yours - UK Squeeze/Roxanne - Police/Got The Time - Joe Jackson/Don't Care - Klark Kent/I'm Alive - Secret/Bring On The Nubiles - Stranglers//Strong In Reason - UK Squeeze/Sunday Papers - Joe Jackson/Give It Back - Dickies/Next To You - Police/Nice'n' Sleazy - Stranglers/You Drive Me Ape (You Big Gorilla) - Dickies

SP 4739 - I Could Have Been A Sailor - Peter Allen [1979] (4-79, #171) I Could Have Been A Sailor/Don't Wish Too Hard/Two Boys/Angels With Dirty Faces/Don't Cry Out loud//If You Were Wondering/Don't Leave Me Now/I'd Rather Leave While I'm In love/We've Come To An Understanding/Paris At 21

SP 4740 - Worlwide Attraction - Magnet [1979]

SP 4741 - No Mean City - Nazareth [1979] (2-79, #88) Just To Get Into It/May The Sun Shine/Simple Solution (Parts 1 & 2)/Star//Claim To Fame/Whatever You Want Babe/What's In It For Me/No Mean City (Parts 1 & 2)

SP 4742 - The Incredible Shrinking Dickies - Dickies [1979] Also issued in yellow vinyl. Give It Back/Poodle Party/Paranoid/She/Shadow Man/Mental Word/Eve Of Destruction//You Drive Me Ape (You Big Gorilla)/Waterslide/Walk Like An Egg/Curb Job/Shake And Bake/Rondo (The Midget Revenge)

SP 4743 - Look Sharp! - Joe Jackson [1979] (4-79, #20) One More Time/Sunday Papers/Is She Really Going Out With Him?/Happy Loving Couples/Throw It Away//Baby Stick Around/Look Sharp!/Fools In Love/(Do The) Instant Mash/Pretty Girls/Got The Time

SP 4744 - The Best of Rick Roberts - Rick Roberts [1979] Colorado/In My Own Small Way/West Wind/She Made Me Lose My Blues/In A Dream//It Doesn't Matter/She Is A Song/Jenny's Blues/Glad To Be Goin'/Deliver Me

SP 4745 -

SP 4746 - Crusader - Chris De Burgh [1979] Carry On/I Had The Love In My Eyes/Something Else Again/The Girl With April In Her Eyes/Just In Time/Carry On (Reprise)//The Devil's Eye/It's Just A Long Way Home/Old-Fashioned People/Quiet Moments/Crusader: The Fall Of Jerusalem-In The Court Of Saladin /The Battlefield-Finale/You And Me

SP 4747 -

SP 4748 - G Force - Granati Brothers [1979] What In The World/You Looked So Good/April/I Can Di Without You/No Stone Unturned//Nite/Nothin'/Make It Last/It Was You/(Someone To) Take Up My Time/She Doesn't Cry

*SP 4749 - Smile!/The Best Of Tim Weisberg - Tim Weisberg [1979] (6-79, #169) Angelic Smile/Dion Blue/Do Dah/High Rise/Listen To The City/Night For Crying/Rush Hour (Friday, P.M.)/Street Party/The Bruiser/The Chase/The Good Life/The Visit/Travesty

SP 4750 - Hiding - Albert Lee [1979] Country Boy/Billy Tyler/Are You Wasting My Time/Now And Then It's Gonna Rain/On A Real Good Night//Setting Me Up/Ain't Livin' Long Like This/Hiding/Hotel Love/Come Up And See Me Anytime

SP 4751 - Remote Control - Tubes [1979] (3-79, #46) Turn Me On/TV Is King/Prime Time/I Want It All Now/No Way Out//Getoverture/No Mercy/Only The Strong Survive/Be Mine Tonight/Love's A Mystery (I Don't Understand)/Telecide

SP 4752 - I Love, Love, Love, Love, Love My Lady - Arthur Adams [1979] You Give Me Such a Good Feelin'/Put Your Hand In Mine/Special Kinda Lady/Boogie With Me/Sugar Cane //Let's Dance/I Like It Funky/It's Just a Groove/Cruisin'/Never Get Enough of Your Love

SP 4753 - Outlandos D'Amour - Police [1979] (3-79, #23) Next To You/So Lonely/Roxanne/Hole In My Life/Peanuts//Can't Stand Losing You/Truth Hits Everybody/Born In The 50's/Be My Girl-Sally/Masoko Tanga

*SP 4754 - Dancing Up A Storm - Raes [1979] (3-79, #161)Don't Make Waves/Don't Turn Around/Gonna Burn My Boogie Shoes/Honest I Do/I Only Wanna Get Up And Dance/Little Lovin' (Keeps The Doctor Away)/School

SP 4755 - Running All Night - Lion [1980]

SP 4756 - Nils - Nils Lofgren [1979] (7-79, #54) No Mercy/I'll Cry Tomorrow/Baltimore/Shine Silently//Steal Away/Kool Skool/A Fool Like Me/I Found Her/You're So Easy

SP 4757 - Run For Your Life - Tarney-Spencer Band [1979] (5-79, #181) No Time To Lose/The Race Is Almost Run/Won'tcha Tell Me/Live Again/Run For Your Life//Cathy's Clown/Don't/For Better Man/Lies/A Heart Will Break Tonight/I'm Alive

SP 4758 - Rockie Robbins - Rockie Robbins [1979] I Can Hardly Wait/If I Ever Lose You/Funk Street/When I Think Of You/I Love You Only//Don't Deny Me/Be Ever Wonderful/Sho' Is Bad/Miss Dynamite

SP 4759 - Cool For Cats - Squeeze [1979] Slap And Tickle/Revue/Touching Me, Touching You/It's Not Cricket/It's So Dirty/The Knack//Hop Skip And Jump/Up The Junction/Hard To Find/Slightly Drunk/Goodbye Girl/Cool For Cats

SP 4760 - Double Or Nothing - Lani Hall [1979] Nobody Gets This Close To Me/Shot In The Dark/Meni Devol/To The Morning/Sailing Without A Sail//Double Or Nothing/Sunshine After The Rain/To Know/So Long/Magic Garden

*SP 4761 - The Warriors - Various Artists [1979] (5-79, #125) Baseball Furies Chase - Barry DeVorzon/Echoes In My Mind - Mandrill/In Havana - Kenny Vance/In The City - Joe Walsh/Last Of An Ancient Breed - Desmond Child/Love Is A Fire - Genya Ravan/Nowhere To Run - Arnold McCuller/The Fight - Barry DeVorzon/Warriors (Theme) - Barry DeVorzon/You're Movin' Too Slow - Johnny Vastano

SP 4762 - Dancin' - Gap Mangione [1979]

SP 4763 - Next Stop - Airwaves [1979] Now (We Will Remember)/Next Stop/You've Got It/Steal It/Talkin' To Myself//Love On The Run/Mailman/Ain't Got Love/Under Your Spell/If You'd Only Talk To Me

*SP 4764 - Straight To The Point - Atlantic Starr [1979] (6-79, #142) Bullseye/Fallin' In Love With You/Kissin' Power/Let The Spirit Move Ya/(Let's) Rock 'N' Roll/Losin' You/Straight To The Point/What 'Cha Feel Inside

SP 4765 - Rock And Roll Hermit - Malcolm Tomlinson [1979] Rock And Roll Hermit/Can't Imagine Things (Without My Rosalita)/Goin' Crazy/Don't Want To Stay In This House/Carry The Heart Well//Holiday/My Kind Of Grandma/Secret Side Of You/Antarctic Woman/Rockin' And Relaxin'

SP 4766 - Some Things Never Change - David Kubinec [1979] Another Lone Ranger/Some Things Never Change/Love In The First Degree/Comin' Home/Out In The Rain//Sit On It/Line Shooter/On The Edge Of The Floor/Tear Myself Away/The Elf Sires

SP 4767 - Lost In Austin - Marc Benno [1979] Hotfoot Blues/Chasin' Rainbows/Me And A Friend Of Mine/New Romance/Last Train//Lost In Austin/Splish Splash/Monterrey Pen/The Drifter/Hey There Senorita

SP 4768 - Lazy Racer - Lazy Racer [1979] Keep On Running Away/Alone In A Lonely World/Limelight/Safe Harbor/Waiting For The Night//One Heartache/Every Other Day/Good For You Darlin'/Heart With Your Name On It/Today More Than Ever

SP 4769 - Please Stand By... - 1994: [1979] Please Stand By.../Wait For Me/Don't Break It Up/Our Time Will Come//Wild In The Streets/Stop This Heartache/So Bad/Nerves Of Steel/Keep Ravin' Up

SP 4770 -

SP 4771 - Devotion - L.T.D. [1979] (7-79, #29) One On One/Share My Love/Stand Up L.T.D./Say That You'll Be Mine//Dance N' Sing N'/Sometimes/Promise You'll Stay/Stranger/Feel It

SP 4772 - The Reds - Reds [1979] Victims/Luxury/Joey/Lookout//Whatcha' Doin' To Me/Not You/Talkin'/Over And Over/Self Reduction

SP 4773 - Fearless - Tim Curry [1979] (9-79, #53) Right On The Money/Hide This Face/I Do, The Rock/S.O.S./Cold Blue Steel And Sweet Fire//Paradise Garage/No Love On The Street/Something Short Of Paradise/Charge It

*SP 4774 - Euphoria - Gato Barbieri [1979] (8-79, #116) Carnavalito/Gods And Astronauts/Lions Also Cry/Secret Fiesta/Sophia/Speak Low/Theme From Firepower

SP 4775 - The Ethel Merman Disco Album - Ethel Merman [1979] There's No Business Like Show Business/Everything's Coming Up Roses/I Get A Kick Out Of You//Something For The Boys/Some People/Alexander's Ragtime Band/I Got Rhythm

SP 4776 - Words And Music - Alessi Brothers [1979] Gimme Some Lovin'/Lover Boy/Words And Music/As Long As I Still Have You/Midnight Low//Evilman/Wait For Me/I Wish That I Was Making Love (To You Tonight)/Hot Fun In The Summertime

SP 4777 - Lenny Zakatek - Lenny Zakatek [1979] Lenny Zakatek was a singer with the Alan Parsons Project. Do It Right/One Is A Lonely Number/Was It Easy/Keep A Little Sunshine/Memories//Viens/We Will Never Find/It's A Dancer/Couldn't We Try

SP 4778 - American Boy And Girl - Garland Jeffreys [1979] (9-79, #151) Livin' For Me/Bad Dream/City Kids/American Boy And Girl/Matador//Night Of The Living Dead/Bring Back The Love/Ship Of Fools/Shoot The Moonlight Out/If Mao Could See Me Now

SP 4779 - Facades - Sad Cafe [1979] (9-79, #146) Take Me To The Future/Nothing Left Toulouse/Every Day Hurts/Strange Little Girl/Crazy Oyster//Emptiness/Cottage Love/Angel/Get Me Outta Here/My Oh My

*SP 4780 - Tall, Dark and Handsome - Les McCann [1979] All My Love/Dance Again/I Believe The Sun Is Gonna Shine/If There's Anything Better Than Love/Party People/Simply Heavenly/So Your Love Finally Ran Out Of Me/They're Playing Our Song/Trail Of Love

*SP 4781 - Satisfied - Rita Coolidge [1979] (9-79, #95) Can She Keep You Satisfied/Crime Of Passion/Fool In Me/I'd Rather Leave While I'm In Love/Let's Go Dancin'/One Fine Day/Pain Of Love/Sweet Emotion/Trust It All To Somebody

SP 4782 - Rockin' Into The Night - .38 Special [1979] (1-80, #57) Rockin' Into The Night/Stone Cold Believer/Take Me Through The Night/Money Honey/The Love That I've Lost//You're The Captain/Robin Hood/You Got The Deal/Turn It On

*SP 4783 - Manolo - Manolo [1979] Amor Lejano/Canales/Claro Que Si/Clube De Esquina/Fly Away/Got Some (News For You)/One Thing/Yana

SP 4784 - Only Make Believe - Bell & James [1979] (11-79, #125) Shakedown/(Babe) You Don't Love Me Like You Should/Only Make Believe/Stay//Say It's Gonna Last Forever/Laughing In The Face Of Love/Nobody Knows It/Fare Thee Well

*SP 4785 - Flashback - Rozalin Woods [1979] All Over Again/Flashback/Go Shake Yourself/I Trust You/Just Don't Want To Be Lonely/Sexy Eyes/What'cha Gonna Do About It'

*SP 4786 - Propaganda - Various Artists [1979] Another Love Ranger - David Kubinec/Come On - Joe Jackson/Don't Ask Me - Joe Jackson/Go Crazy - Granati Brothers/Head Case - Bobby Henry/Joey - Reds/Landlord - Police/Next To You - Police/Slap And Tickle - Squeeze/Throw It Away - Joe Jackson/Valid Or Void - Shrink

SP 4787 -

*SP 4788 - Jerry Knight - Jerry Knight [1980] (5-80, #165) Freek Show/Good Times/Joy Ride/Let Me The Reason/Monoply/Now That She's Rockin'/Overnight Sensation/Sweetest Love

SP 4789 - Steppin' Out - Joan Armatrading [1979] Mama Mercy/Cool Blue Stole My Heart/How Cruel/Love Song/Love And Affection//Steppin' Out/The Rope You Tie Me/Kissin' And A Huggin'/Tall In The Saddle

SP 4790 - Rise - Herb Alpert [1979] (10-79, #6) 1980/Rise/Behind The Rain/Rotation//Street Life/Love Is/Angelina/Aranjuez (Mon Amour) (A-Ron-Ways)

SP 4791 - Private Lightning - Private Lightning [1980] Physical Speed/Song Of The Kite/Thriller/Cultists Of True Fun//Heartbeat/Bright City/Side Of The Angels/When You're Laughing

SP 4792 - Regatta De Blanc - Police [1979] (11-79, #25) Message In A Bottle/Reggatta De Blanc/It's Alright For You/Bring On The Night/Deathwish//Walking On The Moon/On Any Other Day/The Bed's Too Big Without You/Contact/Does Every One Stare/No Time This Time

SP 4793 - Live Wire - Live Wire [1979] Hit And Run Driver/Money/Thinking Of You/Water Into Wine/Lone Car Cruising//Hey Good Looking/Superstitious (Vampire Blues)/Weaving/Paid In Smiles/Hard They Come Up

SP 4794 - I'm The Man - Joe Jackson [1979] (10-79, #22) On Your Radio/Geraldine And John/Kinda Kute/It's Different For Girls/I'm The Man//The Band Wore Blue Shirts/Don't Wanna Be Like That/Amateur Hour/Get That Girl/Friday

SP 4795 - A Different Kind Of Crazy - Head East [1979] (11-79, #96) Specialty/Keep A Secret/Feelin' Is Right/Lonelier Now/Morning//Got To Be Real/If You Knew Me Better/Too Late/Hard Drivin' Ways

SP 4796 - Dawn Of The Dickies - Dickies [1979] Where Did His Eye Go?/Fan Mail/Manny, Moe And Jack/Infidel Zombie/I'm A Chollo//Nights In White Satin/(I'm Stuck In A Pagoda With) Tricia Toyota/I've Got A Splitting Hedachi/Attack Of The Mole Men/She Loves Me Not

SP 4797 -

SP 4798 - The Best Of You - Booker T. Jones [1979] You Got Me Spinnin'/The Best Of You/Cookie/Pride And Joy//Down To The Wire/Stand/We Could Stay Together/Will You Be The One

SP 4799 - Malice In Wonderland - Nazareth [1980] (2-80, #41) Holiday/Showdown At The Border/Talkin' To One Of The Boys/Heart's Grown Cold/Fast Cars//Big Boy/Talkin' About Love/Fallen Angel/Ship Of Dreams/Turning A New Leaf


Thanks to Andrew Baker and Thane Tierney.




Back to the A&M Records Story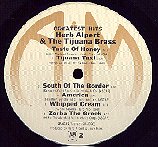 Back to the A&M Discography, Part 6 SP 4600-4699 (1976-77)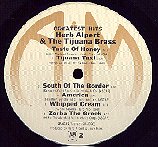 On to the A&M Discography, Part 8 SP 4800-4899 (1980-82)



Back to the Discography Listings Page



Back to the Both Sides Now Home Page