The Scepter/Wand Story
By Mike Callahan and David Edwards
Last update: April 8, 2009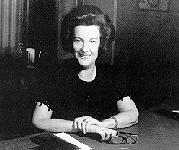 The story of Scepter Records starts with Florence Greenberg, who was a thirty-something housewife in the New Jersey suburbs of New York in the mid-1950s. Her two children, Mary Jane and Stanley, were by then in school, and she was looking for something to do during the day to get her out of the house. A friend of her husband worked at Hill and Range publishers in New York, and he invited Florence to "hang around" the office and maybe get into the record business. By her own admission, she had no background in music, but was fascinated. She began to frequent the restaurant downstairs from Hill and Range to meet the folks in the songwriting business.



Meanwhile, at Passaic High School, there was a group of four girlfriends who sang together for fun. They were Shirley Owens, Beverly Lee, Addie "Micki" Harris, and Doris Coley. A teacher encouraged them to perform in the class talent show, so they called themselves the Poquellos and sang a song they had written themselves, "I Met Him on a Sunday." Classmate Mary Jane Greenberg heard them and told them that, "My mother's going into the record business, and she would love to hear you sing." The girls were reluctant, but finally, Mary Jane's persuasion resulted in a meeting. Florence liked the sound. The girls changed their name briefly to the Honeytones, then to the Shirelles. Florence Greenberg, who had recently started her own label, Tiara, recorded "I Met Him on a Sunday (Ronde Ronde)" in 1958, and issued it on Tiara 6112.



No sooner did the record start to break locally, than Greenberg sold the Tiara label, along with the Shirelles' recording contract, to Decca Records, a major label. But Greenberg was still the group's manager, and although "I Met Him on a Sunday" reached the top 50 nationally, two followup singles stiffed, and Greenberg didn't think Decca had the slightest clue as to how to promote a group of four young black singers. Decca, chalking the group up as a one-hit act, gave the Shirelles back to Greenberg the next year.

With the $4000 she got from the Decca deal, Greenberg decided to start her own record company (again), but this time to do it right. Scepter Records was formed in 1959 in New York, and Florence Greenberg was determined to do a lot of the promotion for her artists herself. She formed a partnership with Marvin Schlachter and rented a small space in the building at 1674 Broadway in New York for the label's first home. The first single on the label (Scepter 1201) was "Why Why Why"/"Ugly Duckling" by Don Crawford & the Escorts, and the second single (Scepter 1202) was "Pretty Little Girl"/"To Make A Long Story Short" by Eddie & the Starlites. Neither charted.

Meanwhile, Greenberg was getting the Shirelles some performing gigs while she looked for material for a new record. The Shirelles performed at the Howard Theater in Washington, DC, in the spring of 1959, and really liked a song done by the Five Royales, a group also on the bill. It was a record called "Dedicated to the One I Love," but the Royales' version on King from the year before hadn't been a hit. The girls stayed backstage and sang along until they learned the song. Back in New York, when Florence heard them sing it, she thought it would be a wonderful next single, their first for the fledgling Scepter label. It was recorded in Beltone Studios in Manhattan, with Doris Coley singing the unforgettable opening line, and Florence and her son Stanley co-producing. It was released in June, 1959, as Scepter 1203.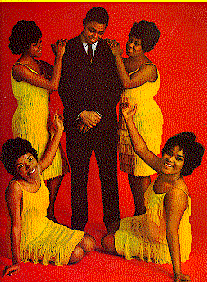 Greenberg was sure it was a hit, but after reaching #83 on the Billboard charts, it died. Two more singles followed by the group (#1205, #1207), and they bombed completely. As the winter of 1959-60 turned to spring, nothing much was happening at Scepter. No records were being put out, and no hits were being made. Florence decided that the group needed better material and more promotion. She hired Wally Roker to help her do promotion, and one day Roker introduced Florence to Luther Dixon when they all chanced to meet in an elevator. Dixon was a songwriter-producer with a proven track record, including songs for the Platters, Perry Como, Pat Boone, and "Sixteen Candles" by the Crests. Florence asked him if he would be interested in working with the Shirelles, and he answered, "Of course." He had previously heard the group and thought they had promise. After a few meetings, Greenberg was so impressed with Dixon that she offered him a good financial package with a lot of responsibility and independence: A&R (Artists & Repertoire), production, and a piece of the publishing. He set up Ludix Music, along with Scepter's Mary Jane Music and Vee Ve Music. Greenberg would concentrate on running the company and doing promotion (where her heart really was).

Dixon began rehearsing the Shirelles and working with them on songs. Before a recording session in 1960, Florence told them they needed another song, and to go write something. Shirley Owens asked, "When?" When Greenberg answered, "Tonight," Owens replied "Well, I guess tonight's the night." She and Dixon worked on a song using that title, and it was ready for the next day's session. "Tonight's the Night" was issued as Scepter 1208.

No sooner was the record recorded than another group, the Chiffons, covered it [Big Deal 6003]. Between the two groups, they had a good sized hit, but divided sales left the Chiffons stalling at #76 and the Shirelles only making #39. The fact that the Shirelles version easily outpaced the Chiffons' carbon copy was in no small part a tribute to Florence's tireless promotion. She brought the record to radio stations and made friends with popular deejays such as Douglas "Jocko" Henderson and "Murray the K" Kaufman (these friendships are reflected in several of the first dozen albums on Scepter).

The next single on Scepter was by local dance band leader Joey Dee ("Face of an Angel"/"Shimmy Baby", Scepter 1210). It was the right artist, but about a year or so too early. Dee recorded an album for Scepter and had several singles, but no hits, and ended up in 1962 playing dance songs at the Peppermint Lounge (an "in" spot). By then, he had left Scepter for Roulette, and his "Peppermint Twist" started the twist revival of 1962.

The success of "Tonight's the Night" prompted Florence Greenberg to move the Scepter offices to the building at 1650 Broadway. By the fall of 1960, the Shirelles were well-known in New York, so much so that songwriters started coming to Scepter with material for them. Don Kirshner, a well known publisher, had just hired a young Carole King and her husband, Gerry Goffin, and they had a song for the Shirelles. Originally, it was titled "Tomorrow," and the Shirelles worked with King and recorded it (Scepter 1211). It was a masterpiece. After the first pressings of the single, no doubt due to deejays introducing it as "Will You Love me Tomorrow," the title was changed. It rocketed to #1 in the nation, establishing both the Shirelles and Scepter Records.

"Will You Love Me Tomorrow" was such a huge hit that the single broke internationally, making #4 in the UK. A group of aspiring musicians heard the flip side, "Boys," and added it to their repertoire, later recording it. Those who didn't know the song by 1963 were introduced to it by none other than the Beatles.

About the time the Shirelles were showing some powerful chart life in early 1961, Greenberg started a subsidiary label, Wand, which was originally supposed to have heavier R&B material, but before long, the labels were indistinguishable. They shared the same staff, office, and A&R. The only benefit was that Florence Greenberg now had two labels to help promotion. As usual, she drew on her image of a queen on her throne when she named the label ("Tiara," and "Scepter" had also come from this image).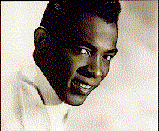 Chuck Jackson was a singer from South Carolina who had started in the gospel group the Raspberry Singers. By 1957, he had moved to rock and roll with the Dell-Vikings, where he remained until he met Jackie Wilson during a performance in 1959. Wilson told Jackson that he should be singing solo, and that if he wanted it, he had a place in Wilson's show. It took Jackson a week to tie up loose ends with the Dell-Vikings and join his hero. Luther Dixon had heard Chuck Jackson singing at the Apollo with Jackie Wilson's show, and was blown away. So were other record companies, including Columbia, Brunswick (Wilson's label), and RCA. Greenberg and Dixon made their pitch to Chuck Jackson and laid it on the line. They were small, but had put the Shirelles on the map, and believed they could do the same for Jackson. Jackson felt that Florence and Luther were the only ones out of the companies that were sincere, and prayed about it. While he was undecided, Luther Dixon took him to his apartment, where they co-wrote a song called "I Don't Want to Cry." Feeling that he had his answer, he signed with Scepter and never regretted passing up the major record companies. He was the first artist signed to Wand.

"I Don't Want to Cry" was released as Wand 106, and went to #5 on the R&B charts. Meanwhile, Florence dusted off "Dedicated to the One I Love" and reissued it as the followup to "Will You Love Me Tomorrow." This time, due to the nationwide independent record promotion network Florence had helped to establish, and the group's previous hit, it was a smash, making #3 on the pop charts. The Shirelles' next single, "Mama Said," made #4. Scepter/Wand was on it's way.



Surprisingly, Greenberg did not pursue other girl groups for Scepter, but instead focused on soulful single artists. In 1961, she signed ex-Flamingos vocalist Tommy Hunt, who immediately charted with the Dixon-penned "Human" (Scepter #1219, #5 R&B). Hunt provided two additional chart singles, one each in 1962 and 1963 ("The Door Is Open" (Scepter 1226, #92), and "I Am a Witness" (Scepter 1261, #71).

The Shirelles' "Baby It's You" went to #8 in early 1962, and marked an early success of songwriter Burt Bacharach. The followup, taken from the Baby It's You album, made #1: "Soldier Boy."

Greenberg wasn't above trying to cash in on a big hit, either. After the Shirelles topped the charts with "Soldier Boy" (Scepter 1228) in the spring of 1962, Scepter tried a single by the Soldier Boys ("I'm Your Soldier Boy," Scepter 1230), and a related single by Valli ("Hurry Home to Me (Soldier Boy)", Scepter 1233), but the public wasn't having any ersatz Shirelles. They wanted the real thing.

The Shirelles' followup, "Welcome Home Baby" (Scepter 1234) wasn't really about welcoming a soldier home, but the idea (along with the "Soldier Boy" drum roll at the start) was good enough to crack the top 25. It was included on their next album, one where they were teamed up with transplanted Texan saxophonist Curtis Ousley, better known as "King Curtis," to record a twist album. Although no other hits came from the album, it remains their most collectable LP. King Curtis was on many of the Scepter sessions over the years.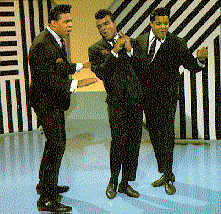 The Isley Brothers had had a big hit on RCA in 1959 with "Shout," but were not selling well with RCA despite fine material that today is considered very collectible. By 1962, they had tried seven different record labels, without the lasting success they sought. In the midst of the twist craze, they moved to Scepter's Wand subsidiary and scored big with the now-classic "Twist and Shout." Their followup, "Twistin' With Linda" (complete with a reprise of "Shout" at the end), only sold moderately, and the Isleys were soon off to another label, United Artists, and after that, Motown. In fact, their 1970s superstar status began when they got tired of label-hopping and started their own label, T-Neck (after their home town in New Jersey), in 1969.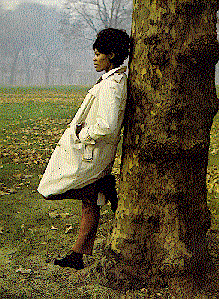 By late 1962, Scepter was well on the way to becoming a label with one artist of note on each label (the Shirelles on Scepter and Chuck Jackson on Wand), much like countless other labels which hit it lucky then fade. But then they happened upon Dionne Warwick. Burt Bacharach, a bandleader and songwriter who had had only moderate success to that point, had been working with Scepter for some time (co- writing and arranging "Baby It's You" for the Shirelles and "Any Day Now" for Chuck Jackson, for example.) He had used Dionne Warwick on a demo record he had made, and when he brought it to Florence Greenberg, she raved about the voice on the demo rather than the song, much to Bacharach's chagrin. Bacharach had to go back out and find her, and when he did, Greenberg (no fool, she) signed Warwick to Scepter. Bacharach became a mentor of sorts for the new singer with the wonderful voice. Bacharach produced a song for her that he and lyricist Hal David had written called "Don't Make Me Over." The song hit the top 30, and began the very successful collaboration, with Warwick-sung, Bacharach-David written, and Bacharach-produced material carrying hits well into the early 1970's. An amazing 31 Bacharach-David songs sung by Warwick made the top 40 over this time. The biggest of these was "I Say a Little Prayer," which reached #4 in 1968 (Scepter 12203). The flip was an even bigger hit, "(Theme From) The Valley of the Dolls" (#2), written by Andre and Dory Previn for the film of the same name.

By 1963, Luther Dixon had co-written many of the Scepter/Wand hits, and produced most of them. In the industry, he was a hot commodity, and Capitol Records offered him a chance to set up his own label, Ludix Records. Feeling relentless pressure to come up with a hit every time for every artist, he took Capitol's offer. His swan song was the production of the Shirelles' "Foolish Little Girl" (Scepter 1248), which made #4. It was the last time the group would make the top 20, although their records continued to sell enough to their loyal fans to make mid-chart showings for several years after. Greenberg hired former Capitol vocalist Ed Townsend ("For Your Love") to replace Dixon as head of A&R.



Also in 1963, Florence Greenberg bought the Kingsmen's tape of "Louie Louie" (Wand 143) from Jerry Dennon in Seattle, who had recorded it for his small Jerden label [Jerden 712]. It was recorded in a small studio with lousy acoustics and primitive-sounding equipment, giving it the distinction of being what later became known as the "garage band" sound. The group was made up of Jack Ely (lead vocal), Lynn Easton (drums), Bob Nordby (bass), Mike Mitchell (guitar), and Don Gallucci (keyboards). The Kingsmen were from Portland, Oregon, and had been doing the song for some time in their appearances. Another area band, Paul Revere and the Raiders, also did the song at shows, and it became a race to see which group would record it first. The Raiders recorded their version for the small Sande label (Sande 101), which was quickly bought by Columbia, who reissued it (Columbia 42814). The Kingsmen's version easily disposed of the Raiders' version, and was doing moderately well on the national charts, when controversy struck. Rumors began to spread that the lyrics to the song were dirty, and copies of these supposed lyrics were circulated around college campuses. The Governor of Indiana declared that the record was obscene, it was banned on many radio stations across the country, and that was all it took. It quickly accelerated to #1 and stayed there. The fact that Richard Berry's lyrics were perfectly innocent didn't matter. It became the best selling record Scepter/Wand ever had. The Kingsmen had several more chart records, but nothing even remotely as popular as "Louie Louie."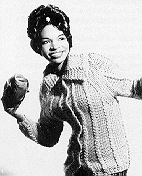 Like Chuck Jackson, another South Carolina native with roots in gospel music was Maxine Brown. She had recorded a couple of good-sized hits ("All in My Mind," Nomar 103, #19 pop, and "Funny," Nomar 106, #25 pop) for the tiny Nomar label, run by Tony Bruno in New York. Scepter bought Nomar, and signed Brown, and she put together a long run of chart hits for Wand, the most successful being "Oh No Not My Baby" (Wand 162, #24) in 1964. She and Chuck Jackson also charted with several duets.

Aside from their two star artists, the Shirelles and Dionne Warwick, Scepter had a number of other artists of note in the early 1960s, mostly of the one-hit (or two-hit) wonder variety. The Feller family (father and four sons) from the Philippines, billing themselves as the Rocky Fellers, scored with "Killer Joe" (Scepter 1246, #16) in the spring of 1963, then followed with the carbon-copy "Like the Big Guys Do" (Scepter 1254, #55), but that was all for this early Jackson-5 forerunner. Television star James MacArthur (Danny Williams on Hawaii Five-O) spoke his way through "The In-Between Years" (Scepter 1241) and "The Ten Commandments of Love" (Scepter 1250), the latter scraping the bottom of the charts at #94. In 1964, just as Dionne Warwick was hitting it big, Scepter signed Judy Clay, a backup singer who had been in the same group as Warwick, and put out several singles by her. But success eluded Clay until later in the 1960s, when she charted on Atlantic and Stax. And after the Shangri-Las hit with "Leader of the Pack" on Red Bird, Scepter unearthed a couple of old tracks and offered "Wishing Well"/"Hate to Say I Told You So" on Scepter 1291, but no sale.

In 1965, Scepter/Wand moved into new space at 254 W. 54th St. They had their own recording studio and a warehouse in addition to the office space. It was the big time.

In early 1965, a Canadian record was causing some excitement in Los Angeles. Chad Allen & the Expressions' remake of the old British hit "Shakin' All Over" [Johnny Kidd and the Pirates, 1960] was issued in Canada with the artist credits reading "Guess Who?", hoping the mystery would generate sales, perhaps with British Invasion hysteria encouraging people to think it was a more famous British group. Scepter licensed the rights for the US, but mistaking the group's name, issued the single under the credit: "The Guess Who's" (Scepter 1295, #22). Aside from Allen (vocals, guitar), the group included Randy Bachman (guitar), Jim Kale (bass), Garry Peterson (drums), and Bob Ashley (keyboards). Bachman recalled that they went to New York to record some followup songs, and they thought they were signed to Phil Spector's label. He also remembers being surprised at meeting Stanley Greenberg, Florence's son, in the studio, and discovering he was blind. Stanley was an accomplished arranger and a mainstay of the staff over the years. He would stay with Scepter for the duration of the label. When Scepter closed in 1976, he went into social work helping the blind.

The Guess Who's followup, "Hey-Ho What You Do to Me" (Scepter 12108) stiffed, and it looked like another one-hit wonder. But Chad Allen left the group a short time after the hit (1966), and a new pianist/lead singer (Burton Cummings) joined in place of pianist Bob Ashley. The revised group, now a quartet, decided to stick with "Guess Who" as their group name. After toiling in Canada for several more years, in 1969 they broke out with a new sound, a new label (RCA), and the first of a long list of hits with "These Eyes." Far from a one-hit wonder, they racked up three gold records and over 20 chart sides, but not for Scepter.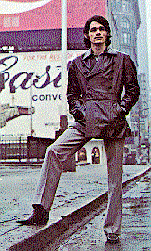 Scepter found another star in 1966. B.J. Thomas had joined a Houston, Texas, band called the Triumphs while still in high school. After recording several records for small regional labels, they recorded "I'm So Lonesome I Could Cry" for Huey P. Meaux's Pacemaker label. Scepter's promotion man Steve Tyrell had been a high school classmate of Thomas, and when the record began breaking regionally, got Scepter to pick it up for national distribution (Scepter 12129). It proved to be a shrewd move, as Thomas, along with Dionne Warwick, became the mainstays of the label into the 1970s. Thomas' biggest hit was "Raindrops Keep Falling on My Head," the theme from the 1970 Paul Newman- Robert Redford film Butch Cassidy and the Sundance Kid. The version originally recorded, which appears on the album, was taped on a day Thomas had a touch of laryngitis, and his voice cracks at times. Several weeks later, he re-recorded the song and this version was released as the single (Scepter 12265). Thomas' version of the song won both an Academy Award and a Grammy in 1970.

During the 1960s, Scepter distributed several other labels, some of which were "a division of Scepter Records." These included HOB, Courier, Bunky, and Bamboo. The short-lived 1965 budget label subsidiary, Pricewise, was started to cash in on the oldies market, and used a variation of the original Scepter LP label.

Other artists of note on Scepter in the late 1960s included Roy Head, who hit with a remake of the old Rosco Gordon hit, "Just a Little Bit" (Scepter 12116) in 1965, the Crests ("I'm Stepping Out of the Picture"/"Afraid of Love", Scepter 12112), Maurice Williams and the Zodiacs' (now beach classic) "I Know" (Scepter 12113), Candy and the Kisses, Theola Kilgore (reissues of her 1963 hits for the Serock label), Paul Vance, Rod Bernard, the Clique ("Splash One," Scepter 12202), and Len Barry. Country singer Ronnie Milsap also made several singles for Scepter, but had to wait many years before he became the star he is today. Constant sales by Dionne Warwick and B.J. Thomas kept the label nicely afloat.

The Wand label's artists included Brenton Wood (who would later hit with "Gimme Little Sign" on Double Shot 116), Timmy Shaw, Bessie Banks, Don and the Goodtimes, Nella Dodds, Dee Clark (a live remake of his Vee-Jay hit "Nobody But You," Wand 1177), Bobby Bland, Clarence Reid, Al Wilson, Rosco Robinson, L.C. Cooke (Sam's brother), Freddy Hughes, the Esquires, Jackie Moore, and the Joe Jeffrey Group ("My Pledge of Love," Wand 11200). Even with this collection of talent, Wand was not exactly burning up the charts in the late 1960s. Chuck Jackson left the label in 1968 for Motown, and the Wand hits became fewer still.

New artists on the Wand label in the 1970s included the Mad Lads, Earl King, the Independents, the Southside Movement, the South Shore Commission, Walter Jackson, the Rivingtons, Ultra High Frequency, the Five Blind Boys of Alabama, and General Crook. The last single (Wand 11295) was "I Get Lifted" by Sweet Music, which charted in late spring, 1976.

On the Scepter side, in 1971 a strange hit called "Timothy" by the Buoys (Scepter 12275), an early Rupert Holmes song, was apparently about cannibalism during a mine cave-in. In the firestorm of protest and radio banning that followed, Holmes offered that Timothy was a mule, so it wasn't what it seemed, but the stigma was there. The rumored sexual lyrics of "Louie Louie" were one thing, but cannibalism quite another. The record died at #17. Other 1970s artists on Scepter included Buddy Greco, Lloyd Price, Reggie Young, Merrilee Rush, Dickie Goodman, Jackie Ross, Tiny Tim, Genesis, Nolan Chance, Ambrosia, Gary Lewis, and Otis Williams. All of these, however, had their hit days either behind them or ahead of them. Chicago native Beverly Bremers managed a couple of top-40 hits in 1971-72 ("Don't Say You Don't Remember" and "We're Free"), but faded. Retro-rockers Big Wheelie and the Hubcaps had a few singles, but seemed more visible doing remakes of songs on various artists albums trying to pass themselves off as the real thing. The start of the disco movement in the mid-1970s brought Bimbo Jet, Bonzai, and the Armada Orchestra. Jesse Green's "Nice and Slow" (Scepter 12424) brought down the curtain in 1976.

By 1976, Florence Greenberg, who had run the label from its inception 17 years earlier, decided to retire from the business. She sold the labels to Springboard International, who mined the catalog endlessly on their Springboard, Trip, and Up Front labels. Unfortunately, the reissue pressings were cheap, unlike the first-class records put out by Greenberg. Her partner, Marvin Schlachter, continued in the music business, establishing the Prelude label in 1976 which scored with several disco hits in the late 1970s.

Florence Greenberg died November 2, 1995, of heart failure. Today, Scepter/Wand is fondly remembered as the label for the Shirelles, Chuck Jackson, Dionne Warwick, the Isley Brothers, Maxine Brown, B.J. Thomas, and of course... "Louie Louie." Not bad for an indie label started because a housewife was bored at home when the kids were in school.

This story and discographies were compiled from our record collections, Schwann Catalogs, Joel Whitburn's books on the Billboard charts, and Diana Reid Haig's excellent interview and notes from the 1991 3-CD box set The Scepter Records Story [Capricorn 9 42003-2], which is a recommended buy for anyone interested in these labels.

We would appreciate any additions or corrections to this discography. Just send them to us via e-mail. Both Sides Now Publications is an information web page. We are not a catalog, nor can we provide the records listed below. We have no association with Scepter Records Wand Records, or any of their subsidiaries. Should you be interested in acquiring albums listed in this discography (which are all out of print), we suggest you see our Frequently Asked Questions page and follow the instructions found there. This story and discography are copyright 1999, 2009 by Mike Callahan.


Thanks to Philip D. Stern and "Ellichar."





On to the Scepter Album Discography




On to the Wand Album Discography


Distributed Labels: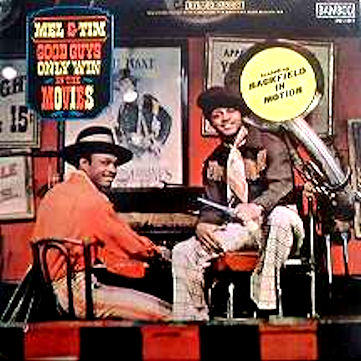 On to the Bamboo Album Discography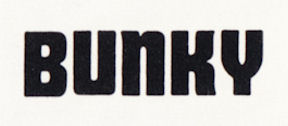 On to the Bunky Album Discography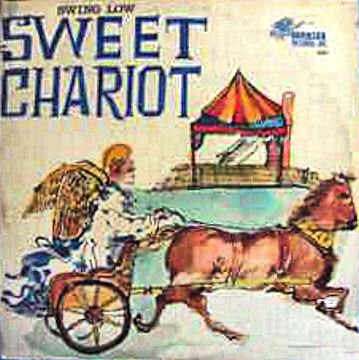 On to the Courier Album Discography




On to the Pricewise Album Discography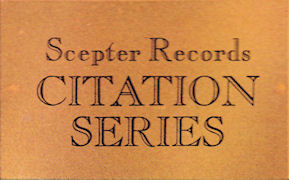 On to the Scepter Citation Series Album Discography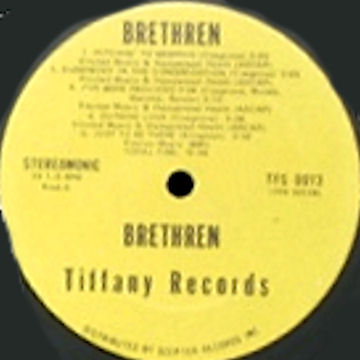 On to the Tiffany Album Discography



Back to the Discography Listings Page



Back to the Both Sides Now Home Page